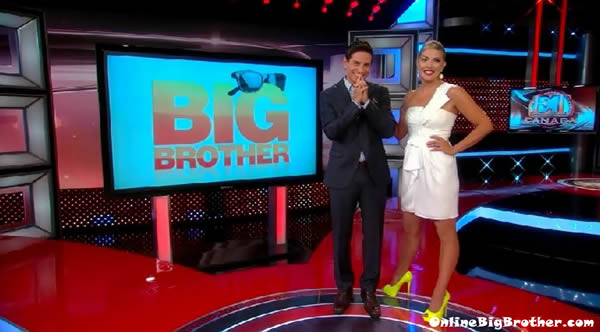 The Big Brother 14 Press Day video / photos were recently released documenting their time playing a miniature version of Big Brother. Entertainment Tonight (ET) Canada's very own Matte Babel was one of the lucky press personalities that got a chance to see what it was like inside the Big Brother House. Last year for Season 13 of Big Brother ET Canada's Rick Campanelli was locked inside the house and was the first AND ONLY member of the press that was evicted from the house. Take a look at the following video and see if Matte Babel managed to do any better than his ET Canada co-worker. It will be interesting to see if Matte Babel or Rick Campanelli get another shot at press day for Big Brother Canada.
The Big Brother 14 Cast Full Bios were also released today, so take a minute to read up on all our new house guests.

https://youtu.be/-JjkGSSN0_U
Why get your Live Feeds from Onlinebigbrother.com?
Every Big Brother website selling the live feeds offers the same deal, so why not support the site that you enjoy by purchasing your live feeds with them. By signing up for the Big Brother Live Feeds you will also have access to EXCLUSIVE content and Much, Much More, like the Big Brother 14 Cast interviews that were just released today!
Simon and I work 24/7 to keep you updated  the entire season so that you know exactly what's happening as it happens. It makes it so much easier for you to then use the Flashback feature and re-watch all the drama.  If you like our Big Brother content buy your feeds from us and help support this blogs.
Sign up by clicking the Big Brother Early Bird Limited Time Offer below:

Also, don't forget to download our FREE OnlineBigBrother.com Big Brother iPhone and Android apps. They are 100% free, all the best spoilers right away on your phone. Notifications, Thousands of screen captures, HOH, POV, Nominations everything that is on this site now on your phone.
Share it YO!
Tweet