The good folks at https://www.welovebigbrother.com were able to have a audio interview with the "wonderfully twist happy Jessie loving" Allison Grodner. All in all it was good news unless you're a Dr Will/ Booger fan. Like usual Allison built up the Thursday premiere show saying it'll be one twist after another yadda yadda. Basically it's what we should expect Big Brother 13 is going to be a insane with the potential to have Dick/Rachel in the house together battling it out.. CAN'T WAIT! You have to only July 6th to get your early bird discount on the Big Brother 13 24/ Live Feeds.
Follow this link and get the entire season for only $29.99 that is a savings of 25%.
Here is a Summary of what we learnt.
1) No Dr Will he noted on his blog "My focus these days is my family, my friends and my profession. While I sincerely appreciate the enthusiasm of reality television fans I have other priorities that supersede any possible participation in non-scripted programming this summer. … There is simply nothing left for me to accomplish in this genre."
2) No Mike Booger "he has a new show, Famous Food, premiering on Vh1 on July 10th at 10:00 pm so you'll be able to see him all summer."
3)There's a second twist, "two twists going on that are part of the same theme this season that has the game being played quite differently right off the bat."
4) In regards to the duos Twist, they are going to be "notorious twosomes, power couples, potentially pairs that have been aligned that have really stood out"
"a twist to the game"
5) She hints that all the pairs may not be the ones shown on the CBS website. noting that they may have only had room for 6 on the website ( I call BS on this reason)
6) She specifically mentions that there could be other player chosen Dan/Memphis (Renegades) (Hayden and Memphis in the same season BORING) , Danielle/Jason, and Marcellas/Amy
7) Conflicting HOH room pictures was simply a design change and does not involve a twist
8) She will not deny or confirm how many duos there is or how many houseguests in total this year
9) House guests are in sequester
10) America will be involved some way this summer
11)The Poll on CBS is just for the public opinion and has no bearing on the who gets to reenter the house (Our Poll on the other hand changes the game FOREVER.. lol
12) Huge diversity of house guests but all are young at heart
follow @BigBspoilers and @Dawgsbigbrother on Twitter for recent crazed out spoilers. Theres also a Facebook page here .
New Big Brother 13 Press Video Showing the handwriting of 2 returning houseguests…
WLBB interview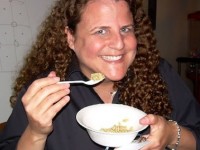 Share it YO!!
Tweet