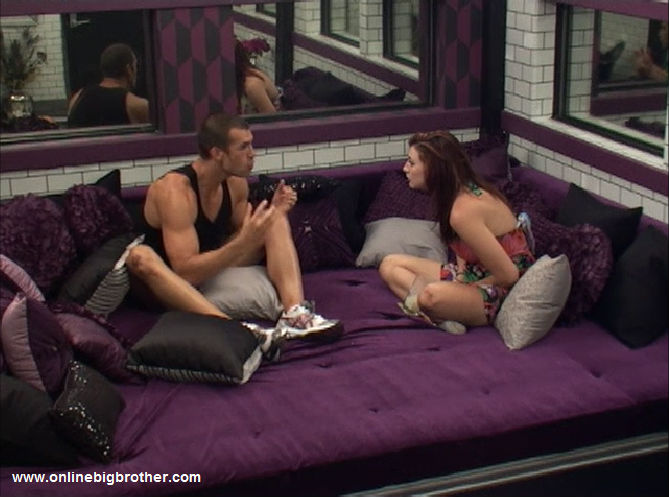 12:45pm The Rachel and Brendon fight continues in the lounge room. Brendon keeps telling Rachel to be quiet and keep her voice down. Brendon tells her that he has one request …for her to not ask him if he loves her. Brendon says of course I love you .. I love you very much! Brendon says that he gets bother by it because he doesn't want other people to see it and think their relationship is a joke. Brendon says that Rachel has the chance to change peoples opinions of her. Brendon tells her to just trust her. Brendon says that even if he was in the top two …he would not risk their relationship over a half a million dollars … he loves her that much that he wouldn't care if he walked out without a penny. Rachel says that when you threaten to walk out …it hurts my feelings.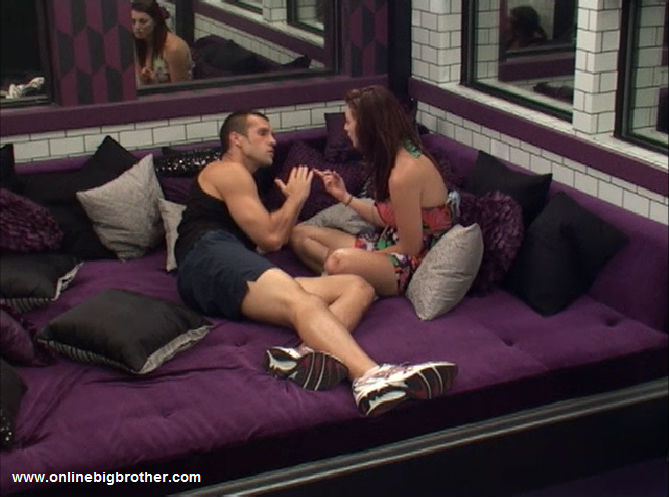 Rachel tells Brendon that he is so emotionally messed up! Rachel tells him to stop inturrupting her and that he never listens to what she has to say. Rachel says sarcastically that she's so horrible for calling him bookey and asking him if he loves her. Rachel tells him he needs to stop being upset about the Bookey thing. Rachel says that he says it on his facebook all the time. Rachel say that she is sorry she didn't read his mind to know it was now not okay to say it. Rachel says that she shouldn't have to apologize for feel bad for calling him bookey. Brendon tells her to be quiet again. Brendon says that there are things he wants said only to him. Rachel saying he calls her Bookey on facebook, twitter and in front of friends and it doesn't matter if people here hear it. Rachel says that people think it's way more annoying when they fight. Brendon says he's upset because she asked him if he loved her and doesn't want people getting the impression he doesn't. Rachel says she doesn't care what people think. Rachel says she was joking around and he turned it into a big fight.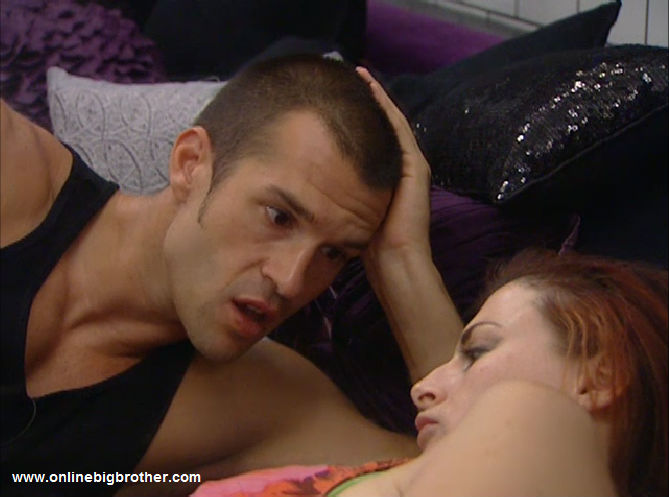 1:20pm Brendon and Rachel start talking game. Rachel says that it's only week two and need people on our side. Rachel says that Dani will stab them in the back. Brendon says that he thinks Dani wants final three with Brendon and Rachel. Brendon says that he is sorry baby! Rachel says its okay! Brendon says he just hates being in the house .. he loves being with her but its tough. Rachel says that if the worst people think is that we call each other bookey ..its not that bad. Rachel says that Shelly would put them up in a heart beat. Rachel says that Shelly would put them up because Shelly thinks we are the reason Cassi is going home and that I am catty. Brendon says that Shelly is older and wiser and knows that we are strong players so she will want to work with us. Rachel asks if she can go lay out. Brendon says yeah. Brendon tells her he is sorry. Rachel says okay. Brendon asks aren't you going to say sorry too? Rachel says she is sorry …then jokes and says sorry she has to deal with him. Brendon and Rachel start making out. Rachel says stop ..we can't do this right now.. what if Jeff and Jordan are watching in the HOH room. Brendon says that its a good thing that we are so emotional …because we make up so passionately too. Rachel tells Brendon that she is sorry for calling him an asshole. Rachel tells him not to ever point at her again.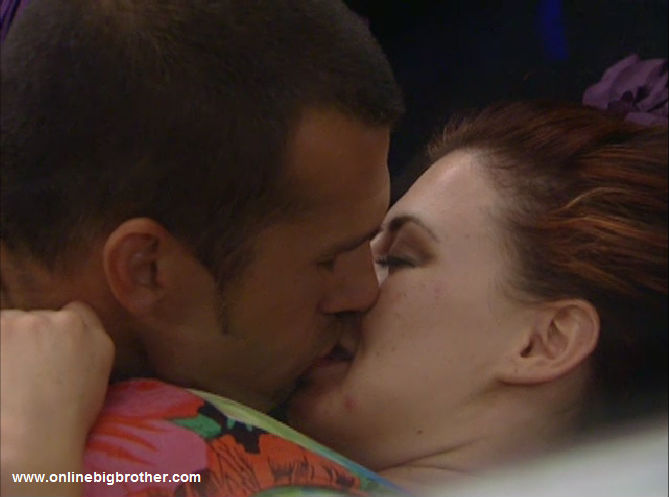 1:35pm – 1:50pm Brendon tells Rachel the best day of his life was when he kissed her for the first time in the hammock. Brendon and Rachel make out some more … Then Brendon tells her that he knows what she is thinking! Rachel says stop! I know what you're thinking. Brendon and Rachel head into the kitchen. Most of the houseguests are in the kitchen talking and eating. Meanwhile out in the backyard, Jordan, Lawon, Kalia and Dani are in the pool and suntanning talking about random things. They talk about whether or not they got punished with a stick or not when they were younger. Big Brother keeps cutting the live feeds in and out…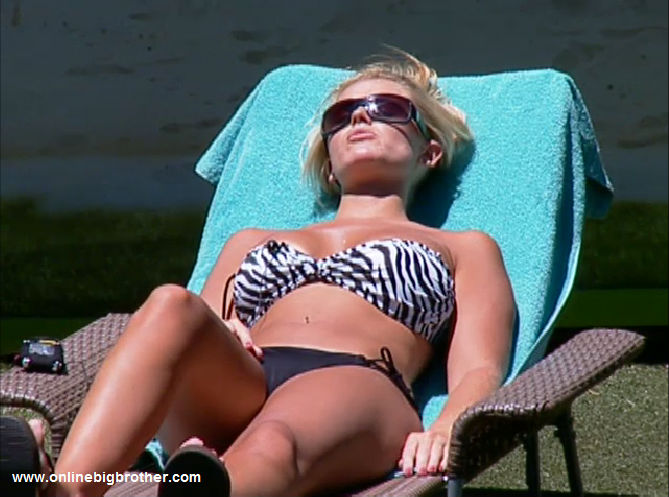 2pm – 2:20pm Dominic, Dani, Rachel, Brendon, Porsche and Adam are in the kitchen talking about random things. Dani jokes around and says the best thing about big brother season 13 having ronchy sex in the hoh room or having ronchy sex in the candy bedroom. Both Brendon and Rachel says that B hasn't happened yet. Brendon asks Porsche what was the best part of big brother 13 was having a dream about having sex with Keith. They ask her how it was and Porsche says that it was small and fast. They all laugh. All four cameras switch to the backyard where Kalia and Lawon are suntanning and talking. They talk about Cassi trying to campaign for votes now and how all the quiet people in the house are now trying to be social. Lawon says that Kalia and him are good because they are communicators. Rachel comes out and joins them. She takes 5 minutes to take off her top. Then says she can now do some safe suntanning. Rachel says that she wishes she could be as tanned as Kalia and Lawon are… (Ummm.. WHAT?! Did she seriously just say that?!) Rachel then asks Lawon if he wears sunscreen? Lawon says yeah. Rachel says I know this is a dumb question but can you burn? Lawon says yeah. He says he wears SPF 15.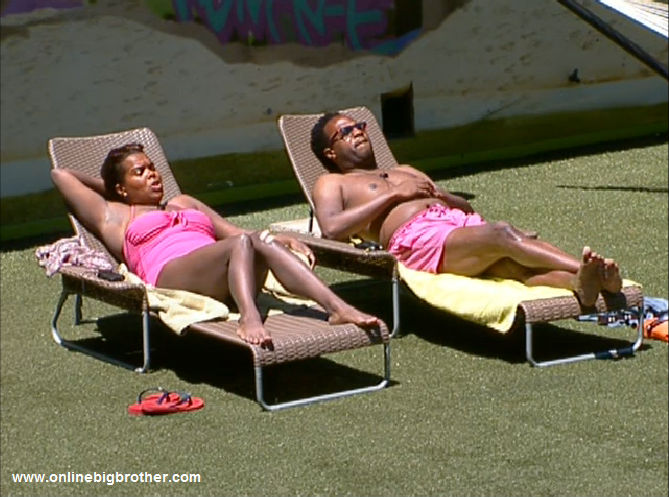 Jeff finally comes down from the HOH room. Porsche immediately asks Jordan if she can use the HOH bathroom. The others ask Jeff if he is okay. Jeff says yeah. Cassi and Kalia talk about their periods.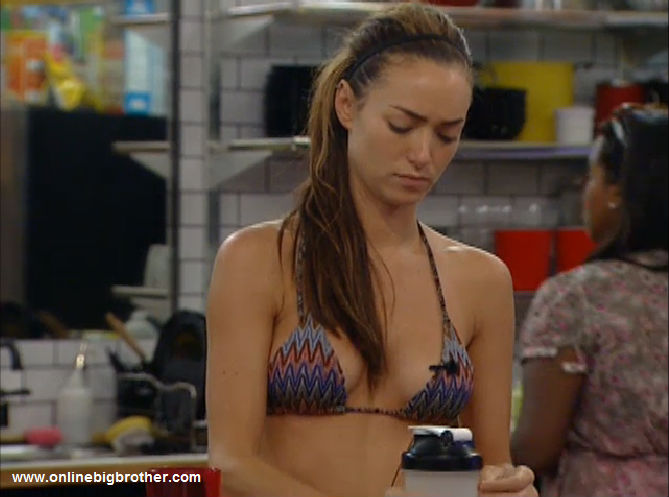 2:30pm Cassi heads out into the backyard and lays in the lounger and talks to Jordaon whos in the pool. Jordan talks about how when she looks at her self in the sun she finds a bunch of spots down there that she missed when shaving. Cassi says that she does too.. Jordan talks about what she would normally be doing in the real world …
2:40pm – 2:45pm Shelly and Adam are talking about how tough this game is and how Shelly and Cassi have gotten really close. Adam tells Shelly not to give up and that Cassi will probably try and swing the votes. Shelly tells Adam that Cassi already talked to her this morning and told her she is going to try and campaign for votes… Shelly says that she can't have people thinking she is a snake. Shelly says that thursday is going to be hard enough. Adam says that you won't look like an idiot if you cry …it shows people who you are. Shelly says that she wins either way …if she stays thats great …and if she goes she gets to see her husband and daughter. Adam says that next week he has to work even harder.. Shelly asks him what he would do …he says he's not sure… Adam talks about how the choices are getting harder and harder…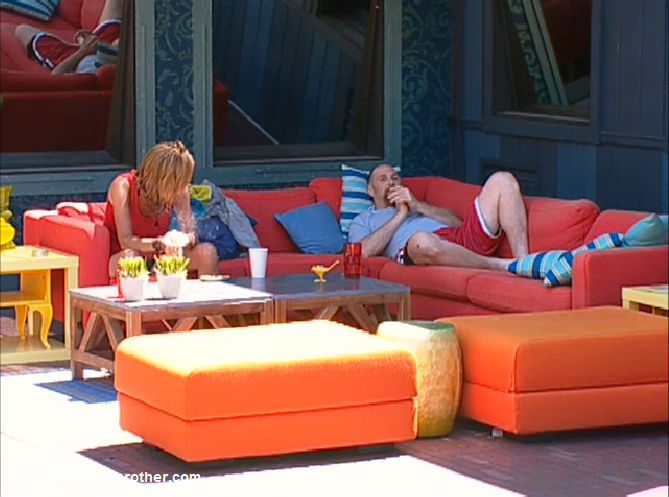 Share it YO!!
Tweet