Get the BB13 on your Android and iOS devices. Sign-up for the 3 Day Free Trial
Big Brother 13 Spoilers POLL CAST your VOTE!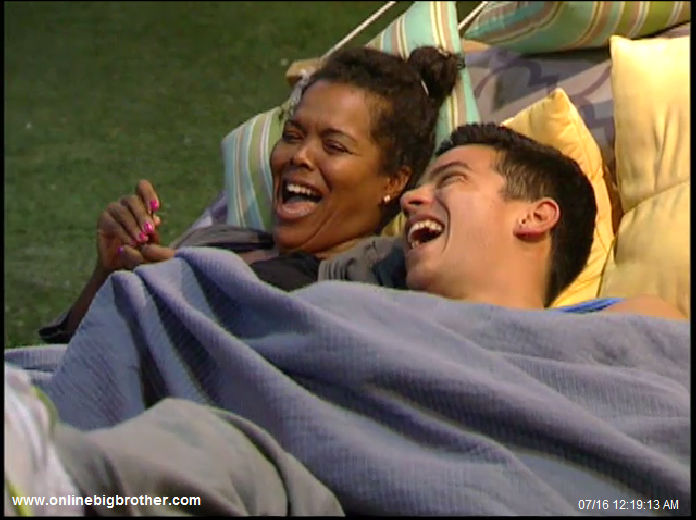 12:20am Kalia, Dani and Dominic are in the backyard hammock talking and joking around. Dominic is asking them questions about the votes and neither Dani nor Kalia are giving him straight answers. Dominic is trying to figure out who the other two votes were, while Kalia and Dani joke around. Dominic asks them can you assholes be serious for once. Kalia asks Dominic to not move his hand that is between Dani's legs because it makes her nervous. Dominic tells Kalia that there's no fingering going on. Dani touches Dominic's face he gets upset. Meanwhile up in the HOH room. Brendon and Jeff are talking about how the girls always get so catty. Brendon says that Cassi is really dumb. Brendon says the girls are all hating on each other. Jeff agrees and says that it's great. Brendon says that it's so cool how we got them all to hate each other. Brendon says that if they don't win an HOH they can tell them oh well did you hear what so and so said to keep them going at each other. Jeff starts talking about how he told Adam to ease up on the veto tomorrow. Jeff says he talked with Adam told him that he has to throw the POV competition tomorrow. Jeff tells Brendon that Adam agreed to throw it. Brendon tells Jeff that they can see things that the girls can't cause of their emotions. Jeff tells Brendon that he's told Jordan not to talk game with Cassi and if Cassi tries that she needs to come and get him. Brendon leaves the HOH and heads downstairs.
24/7 UNCENSORED Big Brother 13 !
SuperPass – FREE 3 Day TRIAL!
12:45am Porsche is now talking to Brendon about the two votes. Porsche says that Dominic says he would have voted to keep her but that he had to vote with the house and he thought he was to vote to keep Keith and doesn't know who didn't vote that way. Brendon barely says anything just saying oh yeah… Porsche says that she is pretty sure Shelly voted for Keith. Porsche talks about how annoyed she was with Kalia during the Have / HaveNot competition. Porsche says she was upset when she had the medic come out today during competition. Porsche says that she thinks Adam and Shelly shared a hand signal before the vote and that worried her.. Porsche says that she was surprised the votes were that close.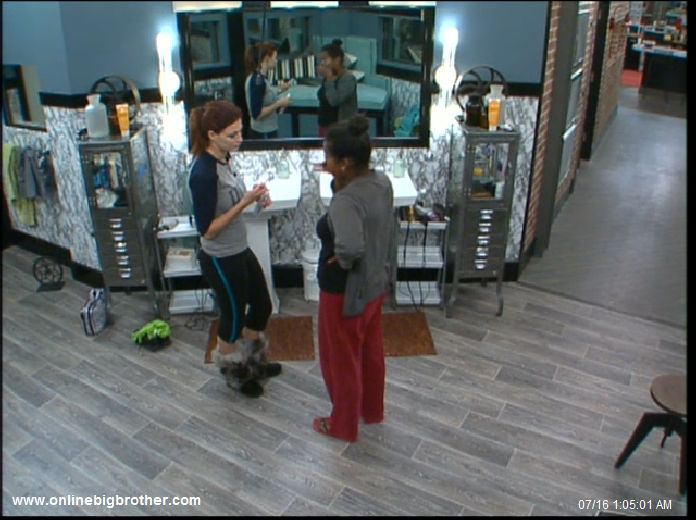 1am Rachel and Kalia are in the bathroom talking. Kalia says that she almost hopes that Dominic and Adam win the veto so that they have to put up Cassi. Kalia really wants to get Cassi out of the house. Kalia leaves. Dani comes into the bathroom and Rachel and Dani talk about how they want Dominic to win the power of veto. Dani tries to talk Rachel into throwing the power of veto if she gets picked tomorrow since they want Cassi up on the block.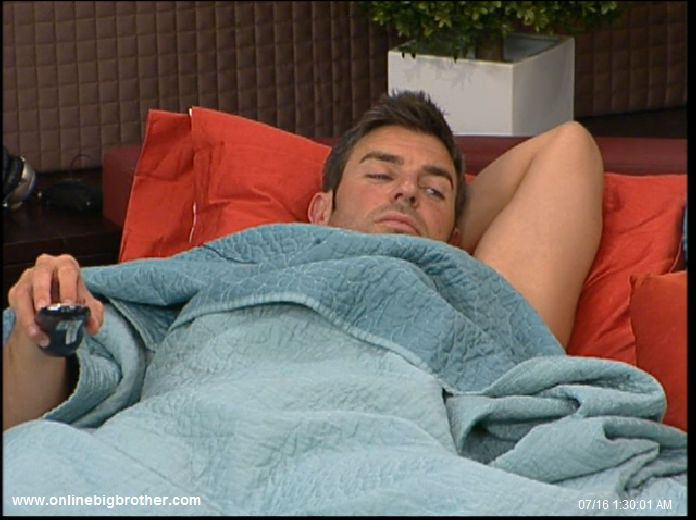 1:30am Up in the HOH room, Jeff and Jordan are laying in bed watching the monitor. Jeff says that it's weird he watches people all day on the screen and it feels likes he's watching TV now. Jordan picks up one of her photos and says she loves it, and that she really misses her mom.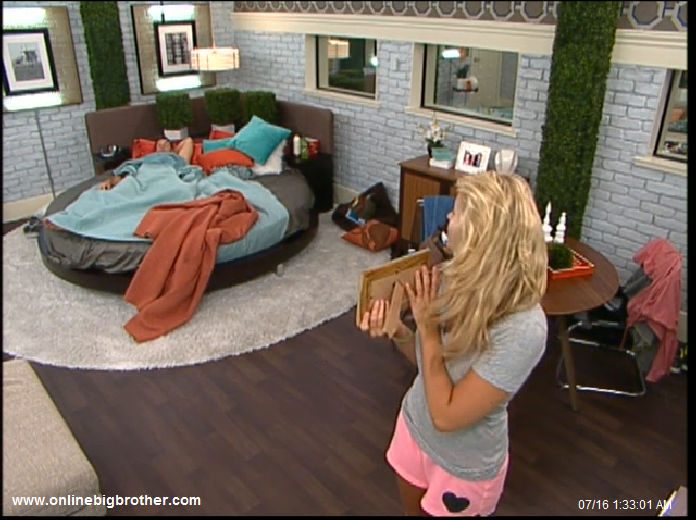 See What They Can't Show You On TV! SUPERPASS – 3 DAY Trial!
Jordan turns the light off and gets into HOH bed with Jeff. Jordan starts talking about her family. Jeff asks if her brother watches all the episodes. Jordan says he does. The conversation changes to talking about a conversation Jordan had with Shelly at the hot tub. Jordan says that she was talking about all the drama that will happen when Brendon and Rachel go up on the block. Jordan says that Shelly told Jordan that she really likes her and Jeff and she would never put them up on the block but would put up Brendon and Rachel. Jeff tells Jordan that Cassi is freaking out because she thinks Dominic is going home. Jeff wonders why Rachel is pissed about Cassi getting closer to him and Jordan. Jordan says she feels bad when she talks to Cassi because she doesn't want Rachel and Brendon to question the alliance they have with her and Jeff. Jeff wonders what the problem is with that, they are just trying to swing another person. Jeff and Jordan both think that Rachel is just jealous of Cassi. Jordan says look at her, she's gorgeous! Jeff says that he doesn't get that but Jordan says it is different with girls, they are catty and jealous. Jeff says that he knows that if Cassi were to win HOH that she would put up either Brendon and Rachel or Jeff and Jordan. Jeff says that he thinks that if they do have some type of relationship with Cassi, maybe it wouldn't be them that gets put up. Jeff says that he thinks that him and Jordan are playing smart and strategic right now and tells Jordan to keep her eye on the ball. Jeff tells Jordan not to get all wrapped up and emotional like Rachel and Brendon. Jeff says that he thinks the five vets should have a talk tomorrow. Jeff says that he wants to tell them all to chill out about the Cassi thing. Jeff and Jordan believe the reason Rachel is gunning for Cassi to be sent home is because she is jealous of her. Jordan tries to explain to Jeff how women can be with other women. Jeff tells Jordan that it's just insecurities.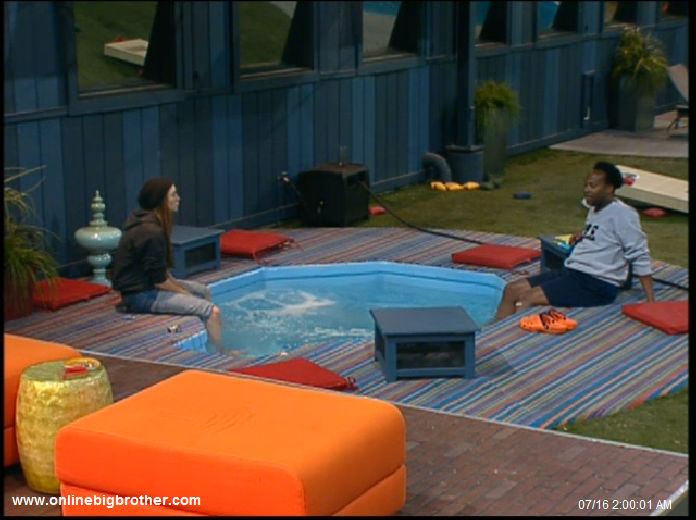 2am In the backyard by the hot tub, Lawon and Cassi are talking. Lawon tells Cassi that someone in the house is lying and that he wants to know who it is… Lawon tells Cassi that he was taking a nap today he heard his name being thrown around by people. Cassie says that she didn't say anything about him. Lawon says it doesn't matter that people are talking about him. Lawon says cause guess what? I'm going to win! Lawon says that it's going to get ugly but I'm cool with it! Lawon says that if he ever has questions about her or their alliance then he'll come to her in private. Lawon says that he knows she's got his back. Lawon says it's all good baby. Lawon says that he is waiting for some more twists to come their way. Cassi says that she doesn't think they will bring anyone else into the house. Cassi says that would be unfair. Cassi says that she thinks Big Brother might throw a saboteur or an America's player their way. Lawon and Cassi both agree that the think Dominic is the target this week, and that the vets are able to manipulate Adam. The conversation switches to talking about the HaveNot competition. Dani joins them. Dani says that she was really worried about Kalia. Lawon tells Dani that it must be hard for her not to be able to compete. Dani says it's getting old fast. Dani complains that she has no chance of getting a letter from home and that it's really hard. Dani says that the competitions are what you look forward to everyday in the house, it's a chance to have some fun and it gives them new things to talk about and she doesn't get to be a part of that. Dani tells them to just wake her up in two weeks! Dani tells them that for her it has been tough because it has been four years since she was in Big Brother. Dani says that Brendon and Rachel only moved out of the Big Brother house for like nine months ago…
FLASHBACK – Don't miss all the drama!
Superpass – 3 Day FREE Trial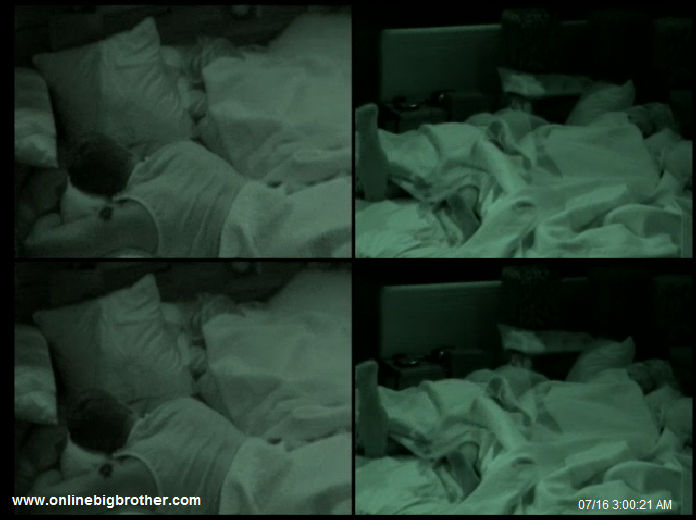 3am Jeff and Jordan are up in the HOH room. Jordan is telling Jeff a scary story about the house she used to live in with her family, where someone was killed in the bedroom before they moved in…and then they moved to another house and someone died in the bathroom in that house. They continue to talk about things that freak them out. Jeff tells Jordan that he thinks a little kid with no expression holding a balloon is scarier that finding a burglar in his house. They talk about things that scare them including scary . Meanwhile in the downstairs bathroom. Cassi tells Dani that she wants her to come to her if she had any problems with her. Cassi tells Dani that she heard people saying she wasn't to be trusted. Dani said Oh sure, sure and then goes off to bed and then soon after Cassi follows.. All the are now asleep…
6am All the houseguests are still sleeping..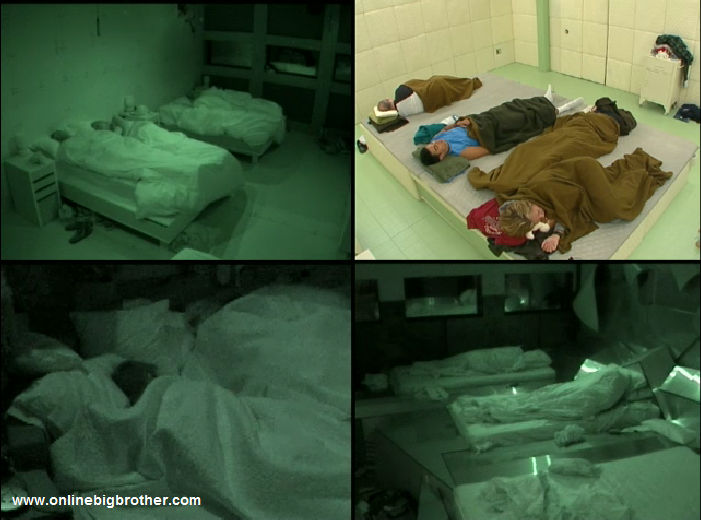 BB13 Live Feed Screen Captures , These are being updated every 10 minutes all 4 Cams 24/7
Follow: @BigBspoilers and @Dawgsbigbrother on Twitter for recent crazed out spoilers. Theres also our Facebook page.
If you like this site and want to help us keep it running please consider donating, Your donations go directly to paying the server and bandwidth fees. Donate Link