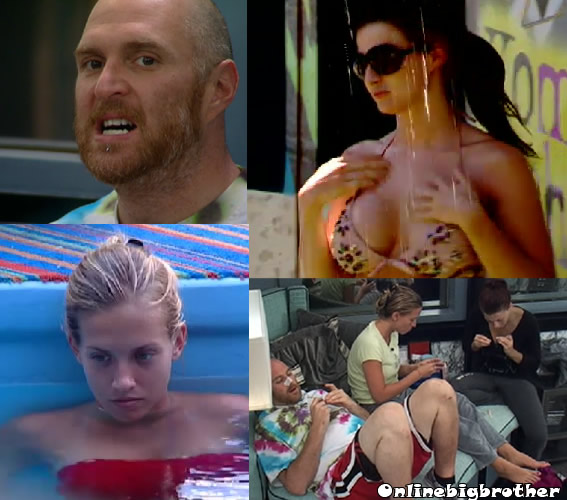 Final 3 Results Adam Vs. Rachel Vs. Porsche
Rachel beat Adam and Porsche to win the first part of the HOH comp.
Porsche beat Adam to win Part 2 of the HOH comp.
Now Rachel and POrsche face off for the 3rd and final competition of the season. The winner of this last HOH comp gets to choose who will go to the final 2 with them.
Final HOH winner is RACHEL
Winner of Big Brother 13 is RACHEL
This was Rachel second go at BB in 2 years. This time around she still had all the emotion, all the freak outs and all the fights with Brendon. Still, somehow she's A Big Brother Winner.
Jury Votes
Dani = Porsche
Jeff = Rachel
Brendon = Rachel
Jordan = Rachel
Kalia = Porsche
Shelly = Rachel
Adam = Porsche
America's Favorite Houseguest is Jeff
The Results for this year season of Big Brother are Winner is Rachel Reilly, Runner up is Porsche Briggs and America's favorite is Jeff Schroeder. Is anybody surprised by the voting. Adam's vote didn't add up.
Big Brother 13 Spoilers POLL CAST your VOTE!