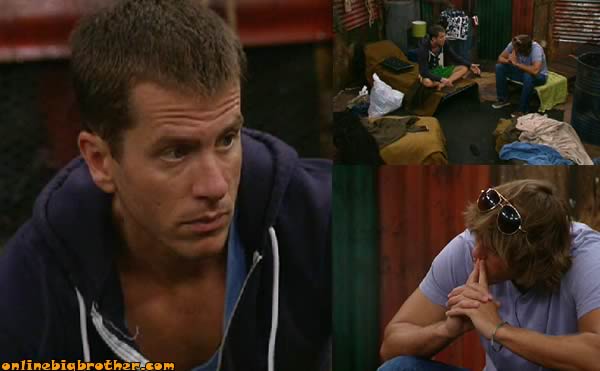 SEE what they CAN'T show you on TV! 3 Days FREE No Commitments
7:21pm Have nots, Ragan and HAyden Ragan doesn't understand what brendon is doing he had gone around and told brit she was going up then he does this.
7:20pm Cabana Room BRit says she's not surprised this is all part of Brendon's plan he's going to backdoor Matt if Lane gets POV and Brit if Ragan gets POV. Matt agrees he thinks they need to take Brendon out during double eviction. He thinks they can make a deal with Brendon then break it. Matt explains that if you break your word with Brendon and send him out during double eviction you don't need to deal with all his BLANK.
Enzo wonders if there is really going to be a double eviction. Matt if they are going to have one they need to do it next week. They start talkign about Brendon telling everyone it'll be Lane and Brit, Enzo: "He's all BLANK up to" they ask lane if Brendon told him he was going up. Lane says Brendon gave him all this BLANK about him respecting Lane as a player but he never told him he was going up.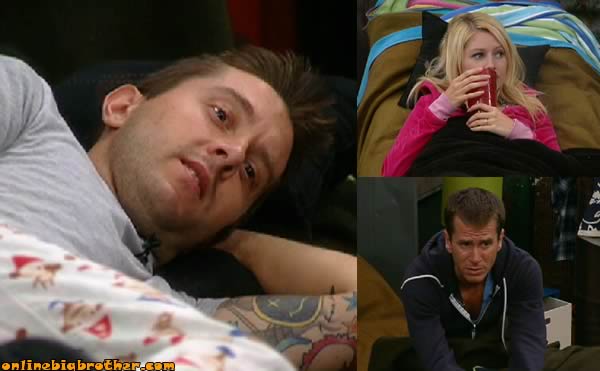 8:04pm Have nots room, Ragan, Brit and Matt Talking about next weeks HOH will most likely be a short quiz and Brendon can't even Play so they are in a very good position to win it. Matt says the bottom line is they need to win POV to save themselves.