SEE what they CAN'T show you on TV! 3 Days FREE No Commitments
10:45pm Cabana Room Hayden and Enzo
Enzo asks Hayden if he's worried, Hayden yeah i'm worried. Enzo: "I'm sure lane is working her hard .. because if you or I go Lane has no one" Hayden agrees, Enzo: "Matty is dead to me yo.. lets get to final 4 and bang out yo" Enzo says that brit is screwed if she doesn't take matt out this week. Enzo says they have to make her feel like she has 3 people on her side. Hayden mentions that Brit is worried that Ragan will be gunning for her. Enzo thinks everyone should be worried there down to the last few players if you don't win HOH or POV your going up. Enzo says ragan is talking to Lane taj beucase Ragan is soo upset but won't tell people. Enzo: "you know whats going to happen your boyfriend didn't win tough luck". Enzo hopes she does whats she's suppose to do he thinks if Ragan wins HOH he's putting Brendon and himslef up, Hayden thinks it will be him and Brendon. Lane joins them and Hayden says he won the trip and the 5 grand… Hayden says he really was trying to get the POV but he had 50 points on the 7th question so he would of been stupid to get. Lane tells them brit is putting Matt so don't worry about it. Hayden asks Lane if BRit knew about him winning the prizes would she put him up. Lane says no but she doesn't need to know that. Enzo agrees tells them to just keep it a secret. Lane tells them that Brit loves there final 4 and she'll do whatever it takes to get to keep the final 4. Enzo: "we're trading the brains with the blonde". Lane: "And we can beat her". Enzo agrees says he can beat her in quizzes he knows that now. Lane adds that nobody likes Brit in the jury so even if she makes it through they're golden. They all think they are solid to final 3. Enzo starts to get emotional tells them that there his boys yo he wants to hang with them after the show yo. Hayden is worried that the prizes he won on the POV comp will jeopardize his chances int the final 2. Hayden claims he's been honest the entire game and now him winning those Prizes might screw him.
11:17pm Taj Matt and Ragan Ragan going over his conversation with Lane. Matt tells him earlier today him and Brit were fine together, they were talking and it was all good. Then Enzo and Lane went up to HOH and talked to Brit now she won't talk to Matt and everyone is acting funny. Ragan is shocked about Lane he's worried that maybe Lane is telling enzo and Hayden their conversations. Matt thinks he could talking he's not sure.. he knows Lane is a good guy but he also knows that Lane is tight with Hayden and enzo.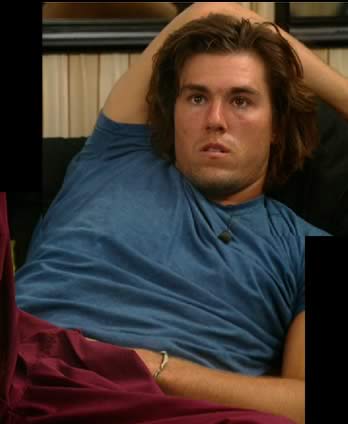 11:30pm hayden is slowly turning into Matt Him and Enzo are in the Cabana room talking about the POV and how Brit and Matt won nothing. Enzo asks Hayden if he thinks some of the comps are rigged, hayden says they are. Hayden still goes on about having won the prizes and how bad he feels he was trying for the punishments but they all seem to go to Brendon.
11:56pm Backyard Brit, Ragan and Brendon Brit saying how wonderful enzo is because he sacrificed so much to try and get the POV even though he is safe in the house. Brit is completely convinced that Matt took all the prizes. Brit goes on and on about how great Enzo is and how pissed off she is at Matt for not trying for the POVs and getting all the prizes. (Brendon is right there) Brit says that Enzo gave up hearing his wife and family. Brendon jumps in says that last night Enzo talked about his family for 20 minutes he really misses them.