$5 off Discount – LIMITED Time OFFER! ONLY $9.99!
FREE for 3 Days!

6:33pm hot tub Lane and Hayden lane ask hayden if he's OK with going up.. Lane isn't sure were enzo's vote is if Ragan is up against Brit, he thinks it's best to put up Hayden. Hayden agrees, he brings up that Enzo has really been talking about taking brit out. Lane doesn't want to be the one that breaks the tie and sends ragan home because that may cost him a jury vote.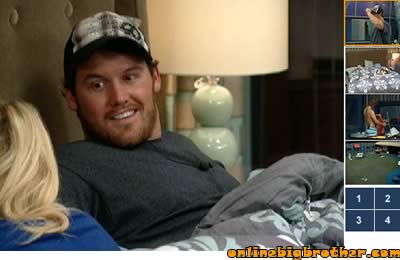 6:39pm HOH Lane and Brit Lane asks how bad she wants to go up she tells him -2 and hayden is 6 so…. Brit: "hayden is basically safe going up so put him up". Lane tells her he thinks the block would be good for her he wants to hear her speech. Brit: "Stop making up stupid reason to put me up on the block". Lane asks her why she's so scared of going up on the block. Brit is scared of them all turning on her. Lane: "I won't turn on you". Brit: "yeah hayden is your friend you like him better". Lane: "I don't wrestle with hayden". Brit: "I think you would but your scared it'll look gay". She threatens him that she'll take Hadyen to the final 2 if he's turning on him. Lane laughs tells her thats fine he knows who to put up now. Brit tells him he has a better chance winning the 500K against her then Hayden. Lane disagrees, Brit breaks it down for him basically Hayden has 3 votes locked in if lane sends home Enzo then biam hayden now has 4 votes locked in the jury house. She say nither of them can win against Hayden…. Lane silent.
Brit says are you mad because I told you all those people in the jury house will not vote for you, Brit: "Oh my GOD your mad because I said those people don't like you" Lane: "I'm not mad i'm just thinking".
Brit: "your being Suzie sensitive"
Lane: "your Debbie downer"
Brit is really trying to convince him that Hayden is unbeatable in the final 2. Brit tells him she has by far the hardest road to get to the end, she'll be lucky not to go home next week. She says theres no way your going up next week enzo won't put you up, hayden won't. Brit: "hayden is going to win this game … I'm not saying that he doesn't deserve it he does but he's going to need it and he reall needs the money" Lane: "We all need the money.. why does he need the money more than me?" Brit tells him that hayden said his family is having money problems. Brit says that everyone in the jury house thinks Lane is has money, SHe doesn't know how much money hayden has but the jury house probably thinks he need it.
$5 off Discount – LIMITED Time OFFER! ONLY $9.99!
FREE for 3 Days!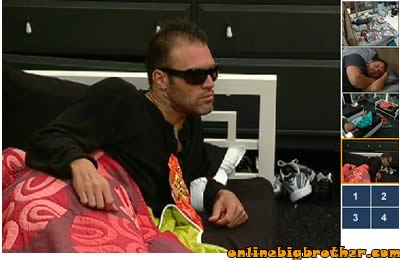 6:59pm Jumanji Hayden and Enzo Hayden tells Enzo he's going up as the pawn.. He's still a little worried because Lane has been talkign to Brit upstairs. Hayden: "Worse case scenario I have your vote (enzo) and Brit votes against me that means its up to lane" .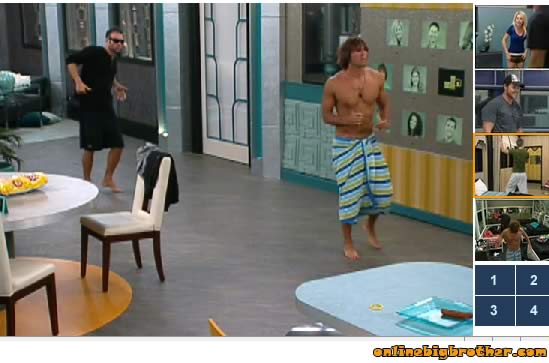 7:31pm DANCE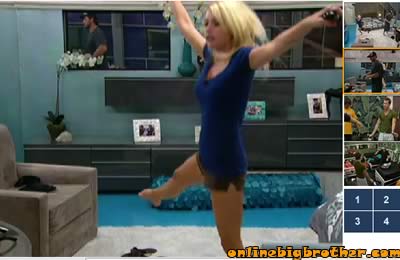 8:03pm DANCE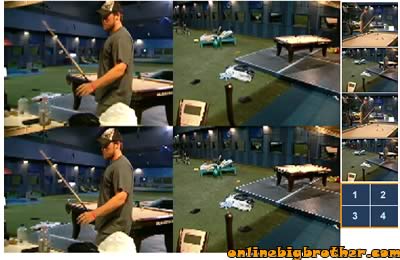 8:43pm Lane Playing pool by himself






Big BRother 12 Poll Whose the hottest BB chick