Watch everything that happens after the LIVE SHOW Tonight!!
Superpass – 3 Day FREE Trial!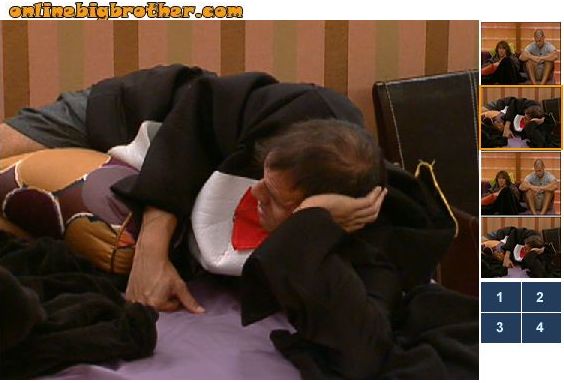 12:55pm Enzo, Hayden and Brendon break up their study session to go eat. They head to the kitchen and Enzo asks if Hayden can hear the noise coming from the backyard. Enzo says that it sounds like something is on …like a generator or something. Brendon heads to the bathroom. Hayden makes a protein shake. Enzo paces back and forth across the kitchen and says that its hot YO! I'm gonna go back to sleep. Enzo walks into the living room where Lane and is sitting and says that he just has a funny feeling about this day …that he thinks its going to be a double eviction …it smells like death in here. Enzo goes back to the kitchen and says that he has a pimple popping out of no where. Brendon says that's the worst on Live show night. Enzo says yeah I'm just gonna let it grow …and live its life. Enzo leaves the kitchen. Brendon tells hayden that he had dream last night that he was talking to a friend of his and asking if people outside the house think he is a big douche.. Brendon says that even in his dreams he has paranoia. Hayden says wow man!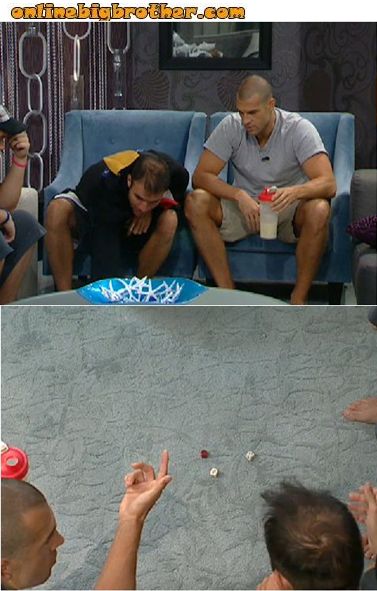 1:20pm In the living room Lane asks him if he has his speech ready. Enzo tells Lane that he isn't going to swear or curse or swear in his speech tonight. Brendon joins them in the living room. Lane tells Enoz not to look at the cameras, and to look into the kitchen. Lane says just don't bring up the Salem Witches, I already used that one. Brendon starts joking about appropriate speech content. Hayden joins them in the living room. They are playing with the dice they made out of play doh. Each rolling the dice out on the floor to see what they get. Enzo is trying to explain the rules but cant quite remember how to play and how to bet. Britney comes in and tell Hayden that they want him in the diary room. They break up their dice game and head to the kitchen. Brendon ask Enzo if he talked to Lane and if he is cool with everything. Enzo says yeah yeah. Enzo says that he is going to go lay down.. Enzo goes to the have not room and lays down in his cot. Brendon comes into the have not room and says hey good luck today dude. Brendon comes in and tells Enzo that he always has the right attitude and that he's lucky at this… and then tells him not to stress.

FREE Live Feeds!!
Superpass – 3 Day Trial!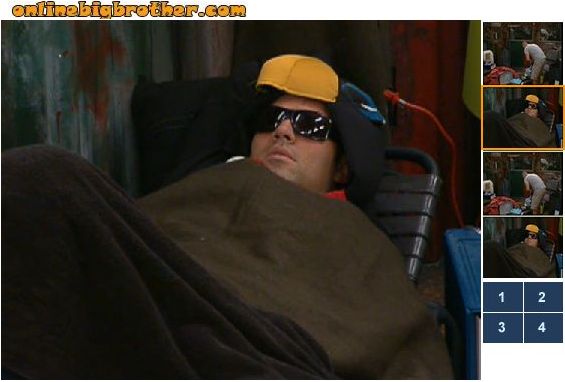 1:50pm Ragan is finally up for the day… He is the only house guest up at the moment and he is in the kitchen eating a bowl of cereal. After he is finished eating he does a bunch of dishes…. Ragan then goes into the cabana room and start studying the events and timeline of the house….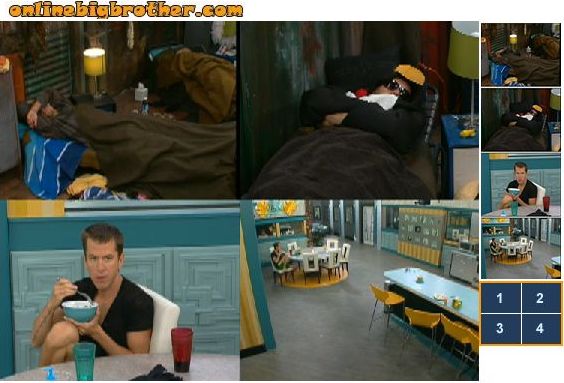 2:10pm The live feeds cut to the TRIVIA screen…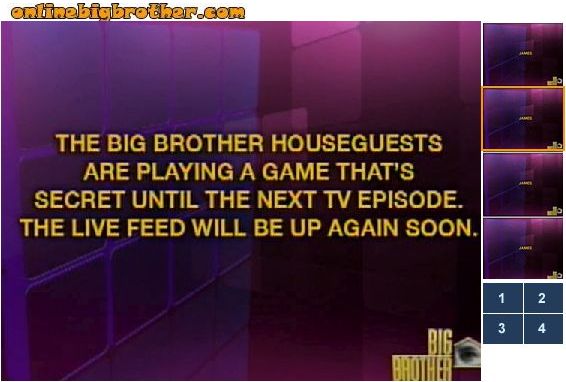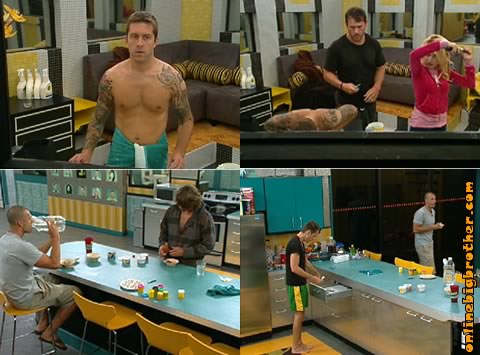 3:55pm Everyone getting ready for tonights madness

Watch everything that happens after the LIVE SHOW Tonight!!
Superpass – 3 Day FREE Trial!