Damien used the power of veto on himself. Adam selected Mark as the replacement. Este and Mark are up for eviction. There's been no game talk that I ran into. Mostly arts and crafts etc…
2:00pm – 3:50pm Just a lot of guys with their shirts off..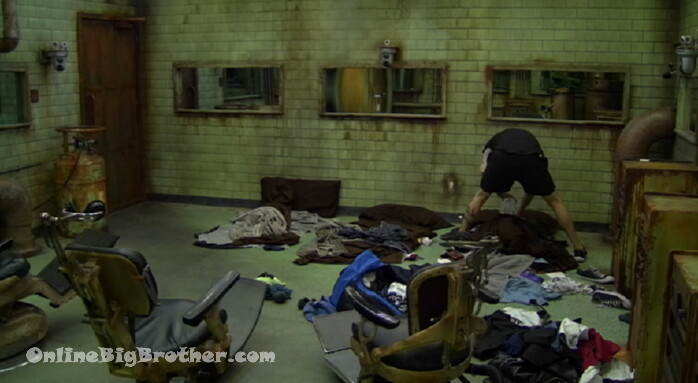 4:30pm HAve nots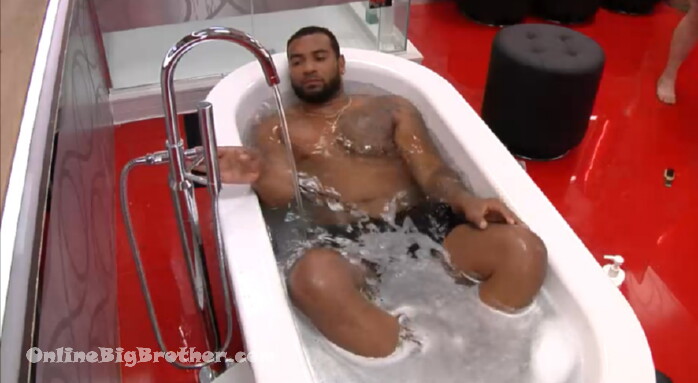 4:35pm Anthony tub time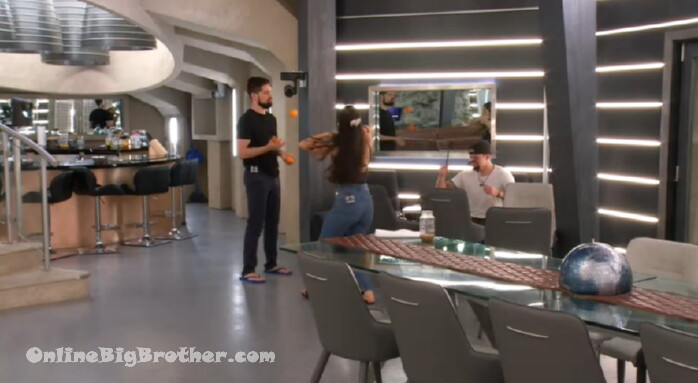 4:48pm Pots and pan music. Mark juggling, Este dancing with Damien playing the music.. (Damien has some drumming skills)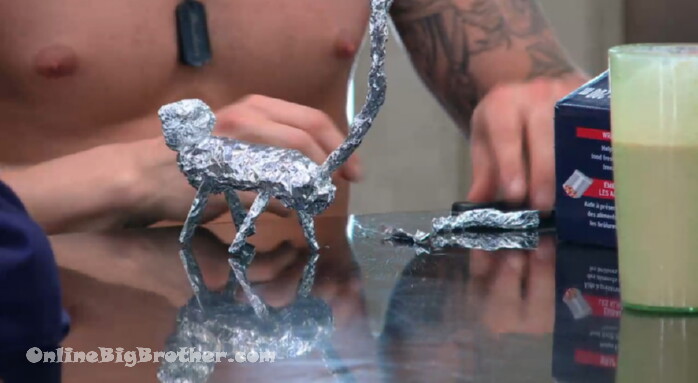 5:30pm – 9:30pm Cam 1-2 feeds down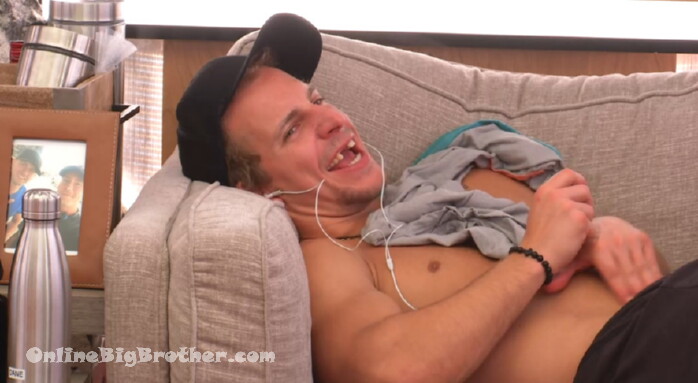 10:35pm – 10:50pm Havenot room. Adam (is drunk), Anthony and Kyra.n Adam – we were hyped tonight. I am going to either have zero voice or all my voice. Mark is another human being. Mark is something else. Kyra – when he's drunk? Adam – just everything man… Mark in competitions. Just everything Mark is different. Seeing Mark walk into this house I thought he was a different person. But seeing Mark now, I'm like f**k Mark.. where did you come from man!? Anthony – he feels good. He is with his family. Kyra – he's weird. Adam – when I first met Mark I thought I was going to look up to him. I was like f**k man, this guys a genius .. I'm going to look up to this guy. Not now!
12:34am The feeds return to the havenots sleeping..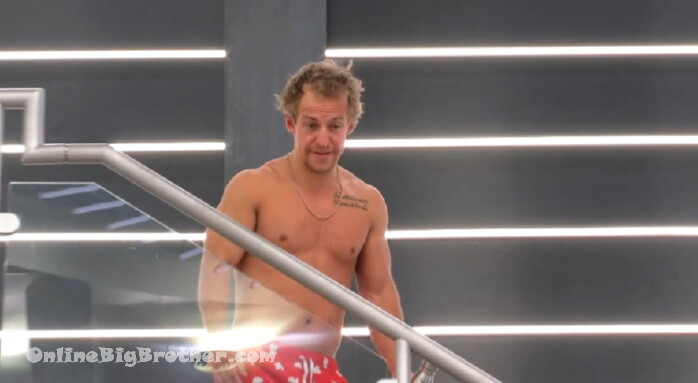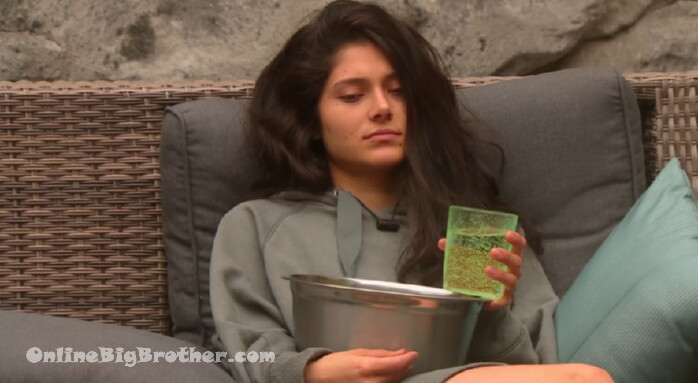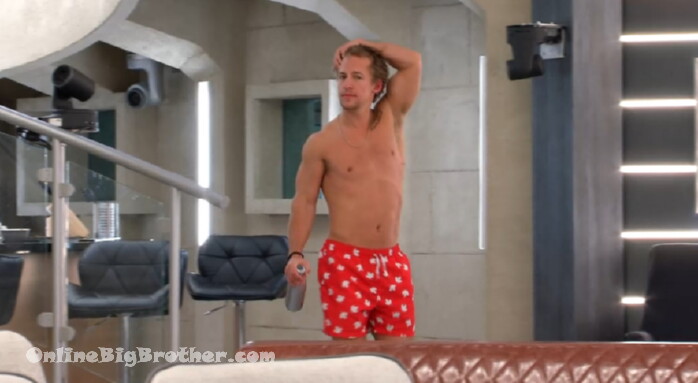 Tuesday morning Houseguests start waking up around 9:30am .. Some are rougher than others.