Head of Household: Austin
Nominations: Josh and Kiefer
The Power of Veto Players are : Kiefer, Tera, Josh,Tina, Victoria
POwer of Veto Winner : Kiefer
Power of Veto Ceremony : Kiefer used the power of veto. Rohan is the replacement nomination
Quick Big Brother Spoilers : The plan is still to get Josh out. There are some rumblings around about keeping him as an easy target but as it stands now Rohan is safe. Yes, Rohan was the replacement nomination on his Birthday they're animals this year. There are a few more side teams being formed containing various members of the 6 sunsetters but it's still in flux. The main alliance is Ty, Jed, Latoya, Tina, Kiefer and Beth. The house already has alarm bells going off about Ty, Jed, Latoya being together. The other three are doing a better job of mixing it up. Another name has a great graphic that will help you understand the alliances. (Thanks Another Name very handy)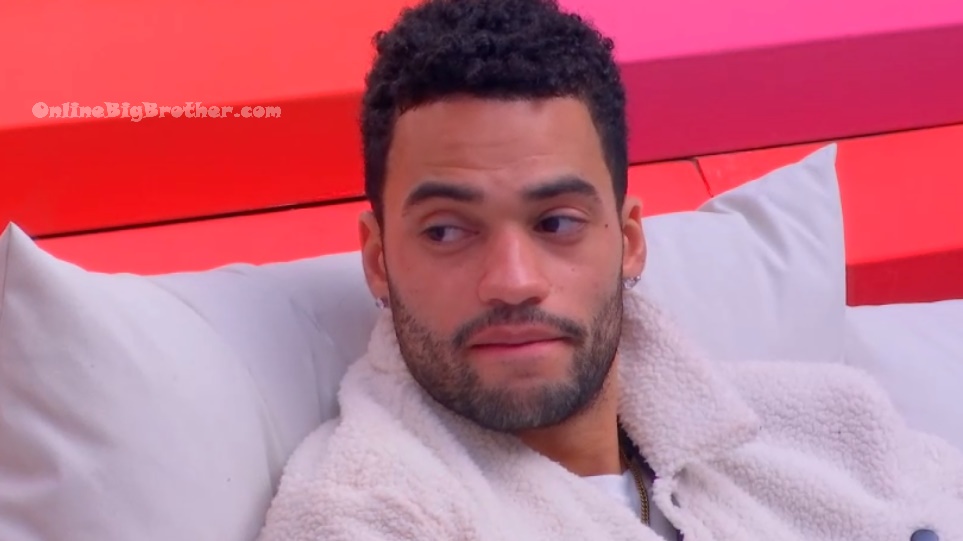 10:10 am Beth and Jedson in the hot tub
Beth – I don't think we should do anything crazy this week Honestly
Jed – I know
Beth – you reconsidering to
Jed – Yeah
Beth – it'll expose us
Jed – I'm not doing it (Voting out Rohan) After last night sh1t I'm not doing it
Jed brings up Josh telling Austin she should put up strong players like Jed or Latoya, Sounds like Rohan told Jed this, and Jed confronted Josh about it
Beth – this guy has no idea how to play this game man.. NO clue..
They agree Josh has to go this week. Beth brings up that Austin was receptive to her suggesting they take out Ro this week.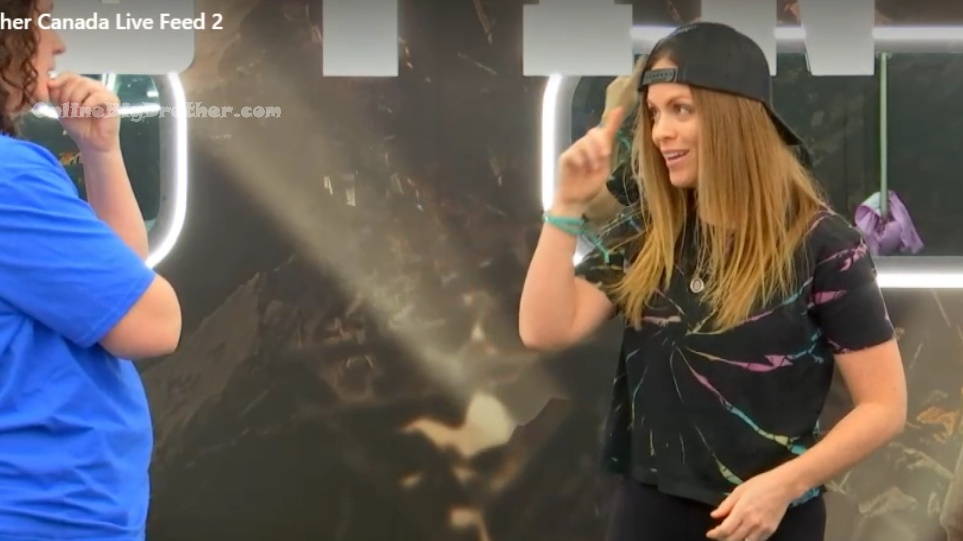 1:05 pm Tera and Tina destiny bedroom
Tina – do you think there's going to be the guys getting together?
Tera – I think it's safe to say him and F**ing TY for sure
Tina – ohh yeah guaranteed I think Kyle is in there
Tera – and Kiefer might be tied to them
Tin a- I think so too
Tera – during that comp Jed was cheering HARD for Kiefer. Did you hear that?
Tina – Yeah
Tera – those are tells
Tina – they ran to him after he won
Tina warns her about Kule
Tera – Kyle's good.. he came here to play
Tina – I heard something to I head he went to Jed about a guys thing
Tera – who told you that?
Tina – Ahhh.. who was it/… F*** I spoke to three people this morning…
Tera says if Kyle is teamed with the guys he will be at the bottom of the totem
Tera says Jed and Ty are going to be tough to get out. Adds that this would have been a great week to backdoor but she knows Austin wouldn't do it.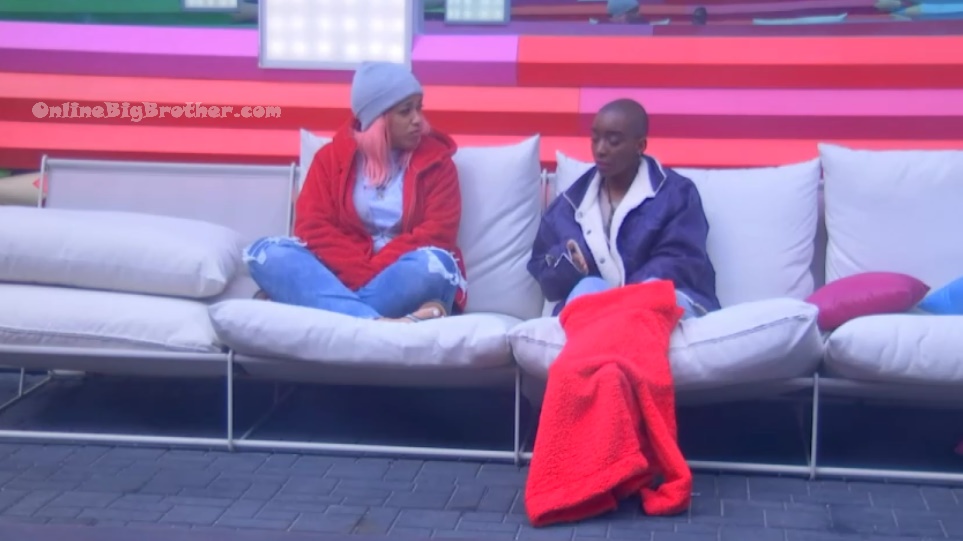 1:15 pm Victoria and Latoya
Victoria saying she loves Breydon but feels he's her social competition.
L – his social game is very good.. but he doesn't talk game with anybody
V – He's never talked game with me
Latoya says she doesn't know where Breydon head is
Vicotria says she talks every day with Breydon but he never talks game to her.
L – have you thought about putting up Tera and Breydon and say one of them win the veto..
V – this is where I would love to have some people to go have a chat with you know what I mean?
Latoya goes on about how Vic needs to have good reason to put people up and a plan in case Veto is used.
Vic says both BReydon and Tera have good social games "I'm here to play the day three I was trying to make relationships. I'm not going to sit here and say I don't want to win that's not the case. I just want to go far I feel like I have a story. I feel like I fought hard. I'm not going to go backstabbing for the money. that is not how I want the world to receive me "
Latoya feels the same way "I really want to keep it real I don't want to come in here being a complete savage. It does get tricky.. you can't work with everybody but I don't want to straight-up lie to people's faces"
Latoya says she hasn't talked a ton to Austin. "She's hard to read I like her and I think she's a great player I have no interest looking at her .. going after her"
L – I want the women in this house to do really well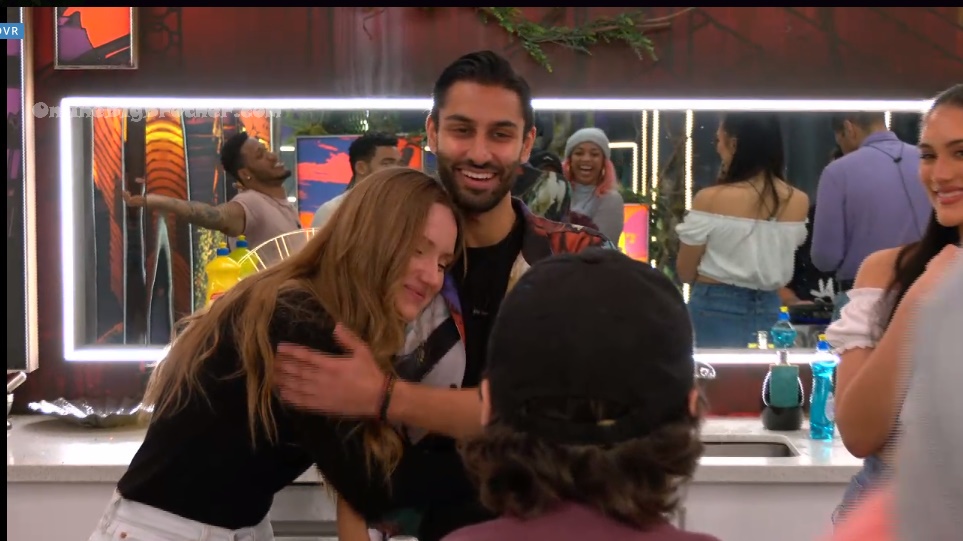 1:54 pm Happy birthday ROHAN
2:51 pm Rohan and Breydon
Talking about Josh being a nuisance and leaving this week.
Breydon says if he had an inkling he would let Rohan had that he better put in work.
Rohan says he will do the same for Breydon
Kyle joins them. They talk about the rumour one of the evicted houseguests will come back. Kyle tells them about Josh coming up to him telling him he has an enemy in the house and it's Austin.
Kyle – he's going after her this week. we're in for some fireworks.
Rohan – she shouldn't give it back
Kyle – it'll be funny
They talk about Julie VU and Josh sinking their games.
Breydon about Julie "opening her big mouth about things that aren't even real"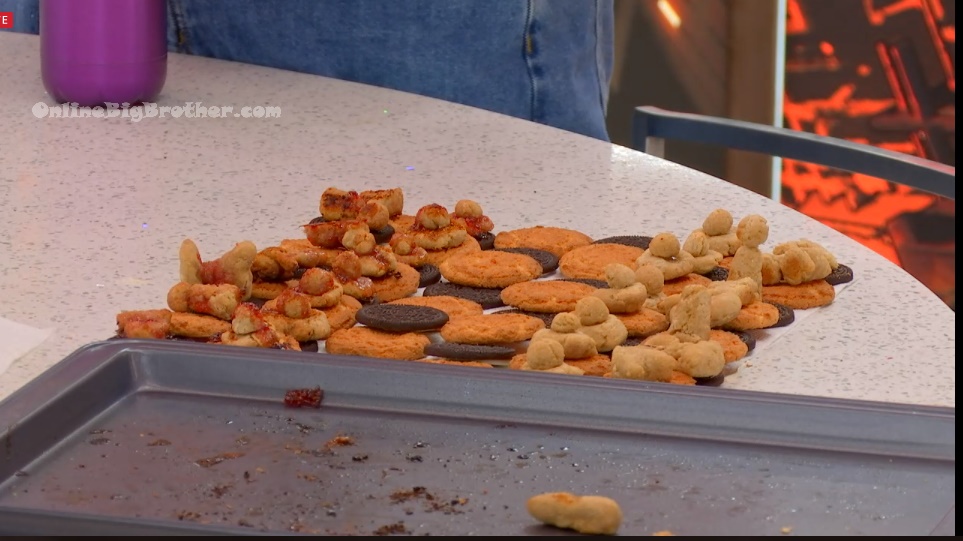 3:30 pm Chess tonight?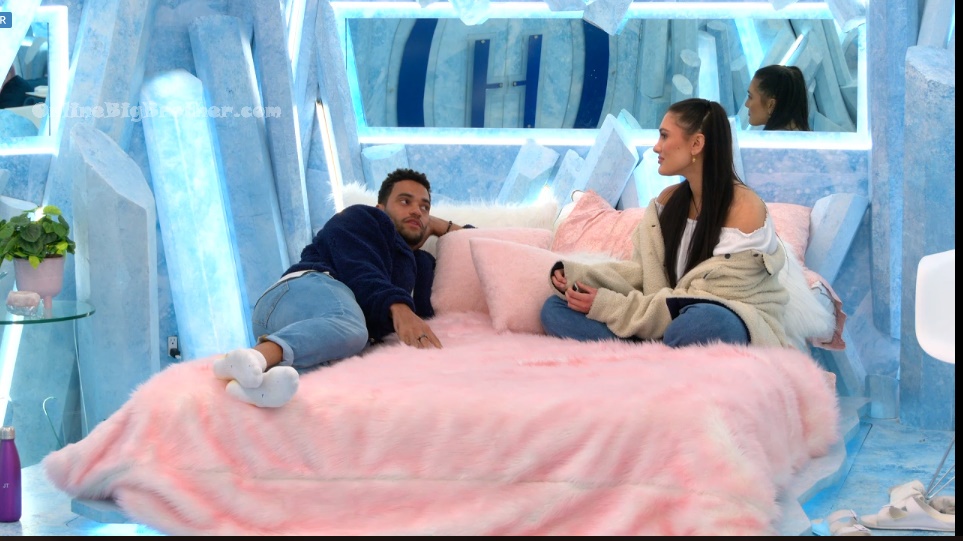 4:40 pm Jed and Austin
Talking about Victoria blowing up if she gets nominated. They mention that she doesn't know what she's doing and it's best to not tell her too much.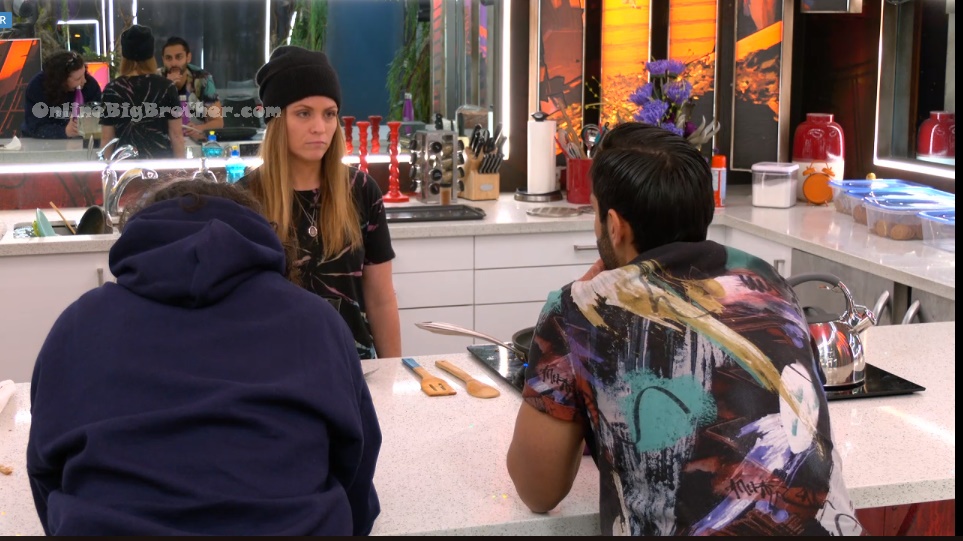 5:00 pm Tina, Tera, Rohan
Rohan – If I make it past this week the four of us are in a really good position.
Tera asks if anyone suspects them.
Tina – we have to keep it super secret
Rohan – there's no one saying Tera, Kyle, Tina, and Rohan are working together
Tina says she more for chilling right now and let other people making eaves.
Rohan – Vic is a wildcard for the taking
Rohan – she told me she's going to evict Josh.
They talk about how Kiefer is in it to win it. They'll have to see who wins power to pull him in.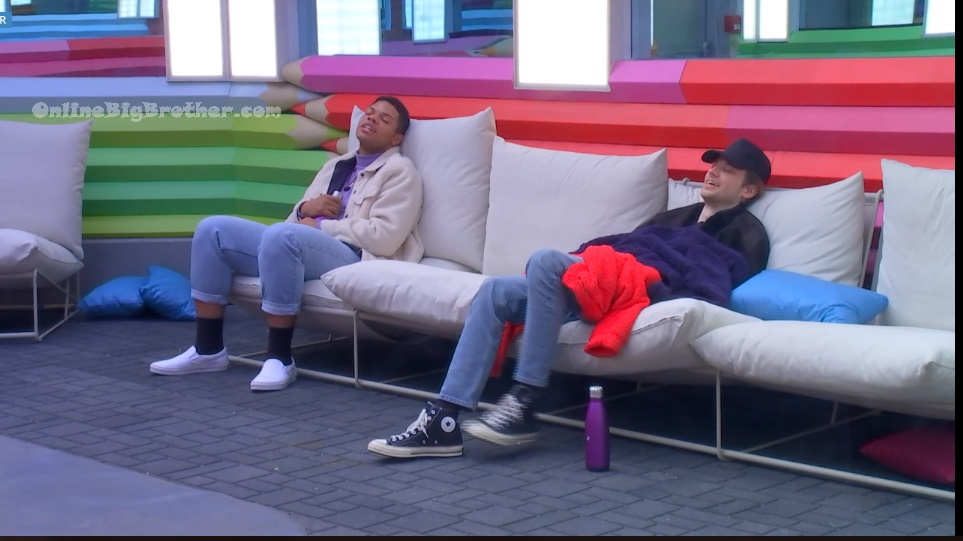 5:10 pm Breydon and Josh
JOsh – how are you finding being one of the gay ones in here
Breydon says it's fine he was a little worried day one about the sleeping arrangements. He thought if he slept with a straight guy they would act nervous.
They talk about being nervous around straight guys.
Breydon – that was my worry about how to act around straight guys. I really feel awkward around them I don't know how to talk to them.
They mention how straight guys always talk about sports.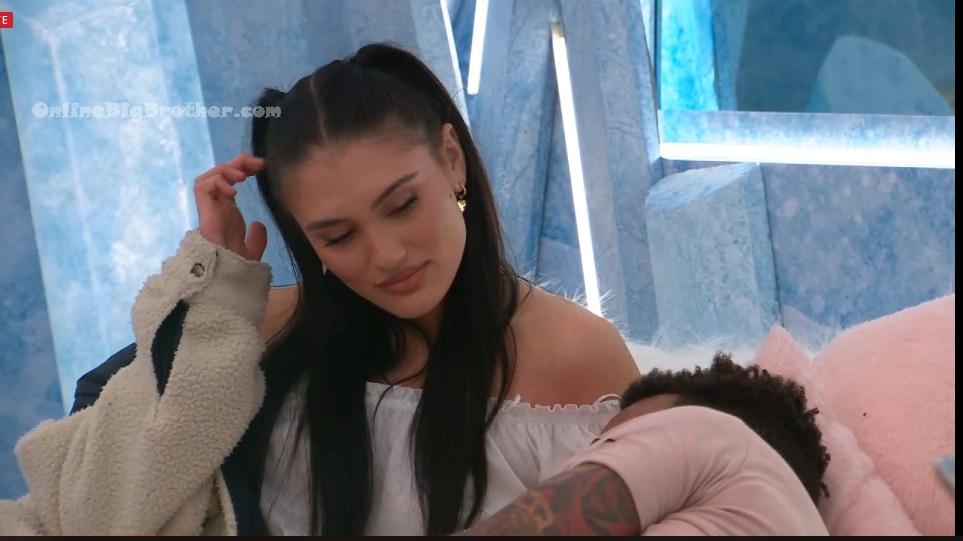 5:32 pm Austin and TY
Austin says this week is cut and dry. Ty brings up the only reason he would think to keep Josh is using him as a shield.
TY – I love RO to death I never want him to go but I ran the scenarios through my mind
TY – I really think you, Beth, me, and Jed have something
Austin – I'm there 100%
They go over possible nominations.
Auston – if you won would you put up a Kyle?
Ty – I don't know I've I'm the one to take out Kyle
Austin – I don't think I am either
Ty – that's a tough one.. I would have to take out a girl.
Austin – Tina and Tera or Tina/Tera and Vic cause I know you are tight with Latoya
Ty – I really hope it's not teams. If it's teams that is ugly.
Ty – I don't know..
Ty says that is the reason they will want to keep Josh they can always put him up with someone else. It's an easy nomination for them all.
Austin – what if he wins .. he tied Tina!
Austin – he told me to put Jed up..
Ty – to you face
Austin – he said to take a big physical threat out.. that's Jed. He told Kyle he's after me now..
Austin – even if Kyle and Ro are cooking something up they don't have the numbers we do .. What numbers do they have
Ty – I'm trying to figure that out .. I'm not at the bottom of it. I think they are working on some older peop[le.
Ty says Kyle isn't giving much away he's playing his cards close to his chest. "he's playing the long game to wait it out"
They agree they're on the same page.
6:20 pm
Kyle and Austin
Talking about Josh being irritating. They mention how Josh said he's too intelligent for the house. (A couple of hours ago Josh said his sense of humour isn't being understood with the other houseguests)
Austin says Tina and Tera are "So cute… when they walk in the morning I want to sob"
Kyle – who else is in our room?
A – Vic and Beth
K – what do you think about those two?
A – I feel Vic is someone who is like really unpredictable in every way which freaks me out
K – She's wild.. you have to be careful what you say around Vic.. she can't help herself it's kinda funny
A – Beth I really don't talk much game with her
K – really? I thought you two were tight
A – we're friendly
K – If Beth won would it be the same?
A – yeah
Kyle says he's 100% sure Josh is going home.
Kyle- I haven't talked too much game with Breydon maybe I should start.
Kyle – Josh was saying other sh1t about you to
A – oh my god I can't even deal with him.
Cameras cut to the conversation below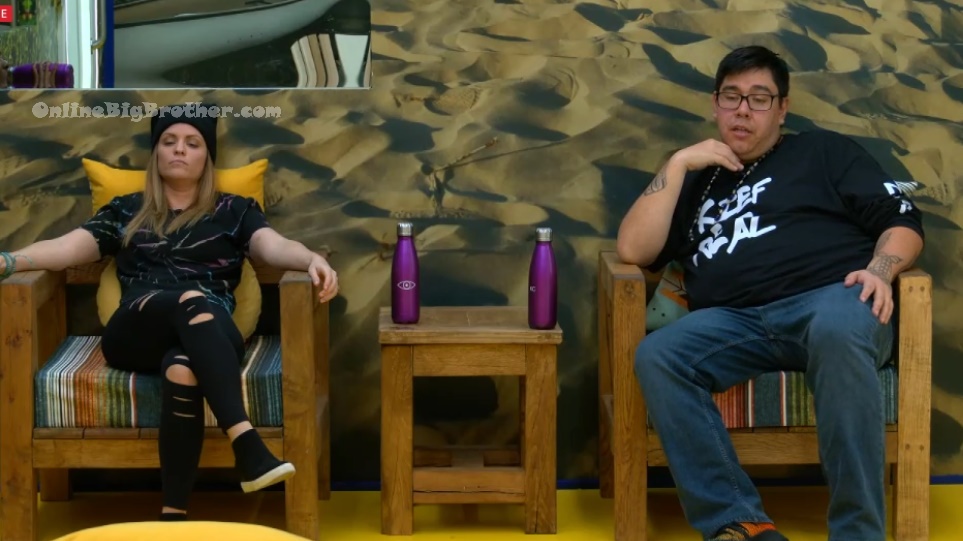 6:44 pm Kiefer, Tina, Tera, and Latoya talking about Josh
Tina – he's struggling with the concept of all of this all at once, Right?
K – yeah
Tera – It doesn't sound like he has a terrible relationship with his parents but their not super tight
K – He didn't even tell them that he was coming here
Tera – his parents don't even know he said when he outed himself he was like I don't think my dad knows I'm gay.. Hi dad.. There's like a disconnect there
Kiefer – he was all over my side of the bed last night and I was pissed..
They laugh …
Feeds cut..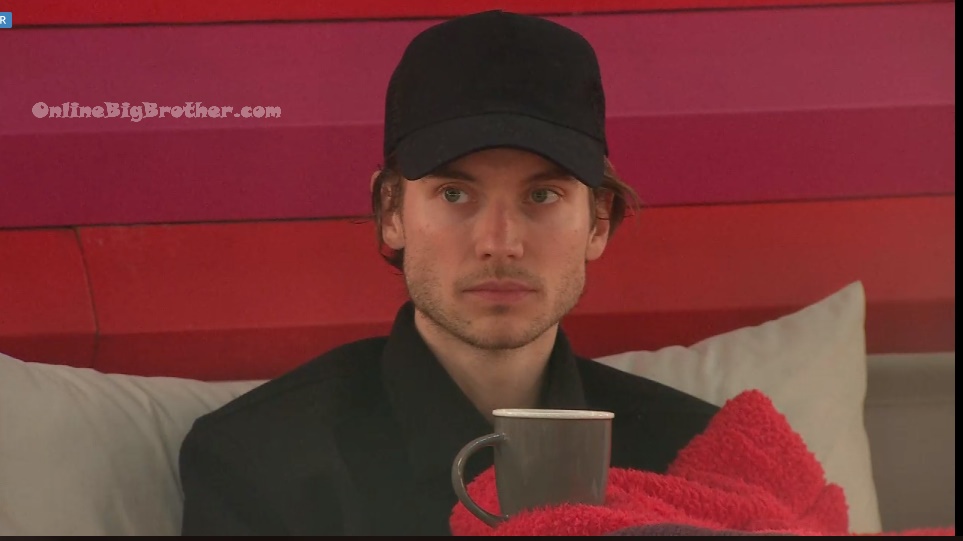 7:30 pm Josh and Tera
Talk about their being 5 people this season 30+.
Josh – it's an older cast. I was cast to be the outcast. 100%
Josh – I didn't come in thinking I would be the villain of the season.
Tera – I don't think you are
Josh – I'm the compassionate villain
Tera – how did the Julie flip really happen?
Josh – she was the initial conversation
Tera – in your room that everybody is talking about?
Josh – yeah.. and then I felt guilty about it. I then saw those four guys standing there developing something. I was like oh my god really
Josh – I spoke to people before saying anything and they were like yeah we saw it too
Josh – then I got to know Julie a little bit more then was like yeah .. f** it she can go
Tera – Julie would be a wild card.
Tera – when she was on the way out she threw a lot of people under the bus
Josh – I don't even know what she said to everybody
Tera – said nothing about me
Tera brings up Julie outing the first four alliance, an alliance with Vic, Austin and Breydon.
7:51 pm Beth and Ty
Working on some study aids
8:55 pm Feeds down..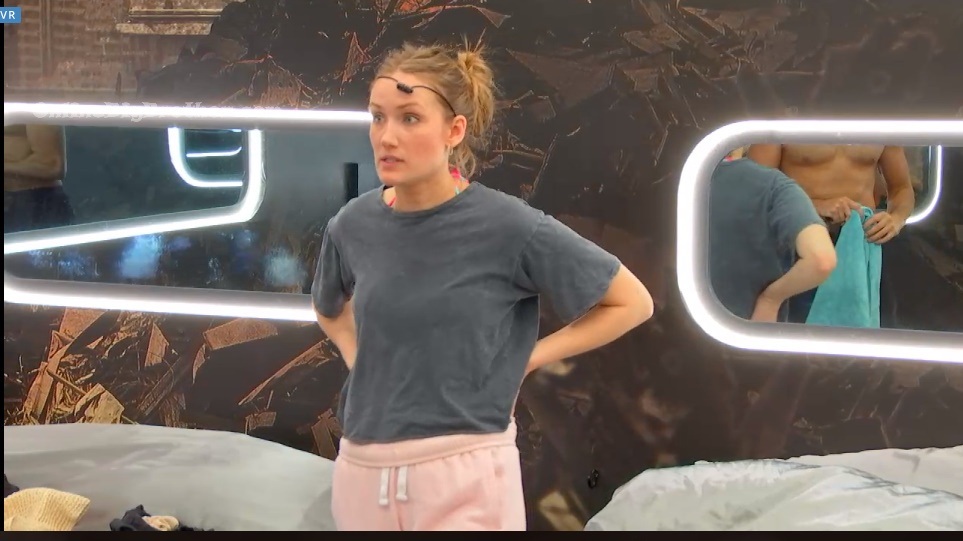 10:04 am feeds return after almost 2 hours. Beth, Jedson, Tychon
Beth – trust me I know who you are as a person don't flip out on Josh..
Tychon – what was he saying
Jed – what do you mean don't flip out
Beth – if he says something to you tomorrow just let it slide. You have really positive energy. People like you right now.
Ty – You want to cook him tomorrow
Jed – Yeah
Beth – Don't do it
Tychon laughs
Jed – I just want some one-liners
Ty – I know, don't do it
Beth – Don't get aggressive don't get heated
Jed – ohh no
Beth – one person is like we've seen how JED gets let's get him outta here
Jed – are we flipping or not
Ty – doesn't look that way
Beth – no no no I'm open we still have days to talk as of right now we need to keep it as Josh we don't want any questions asked just lay low.
Beth – like Latoya says this is a timing game it's all about timing
10:30 pm
Hot tub time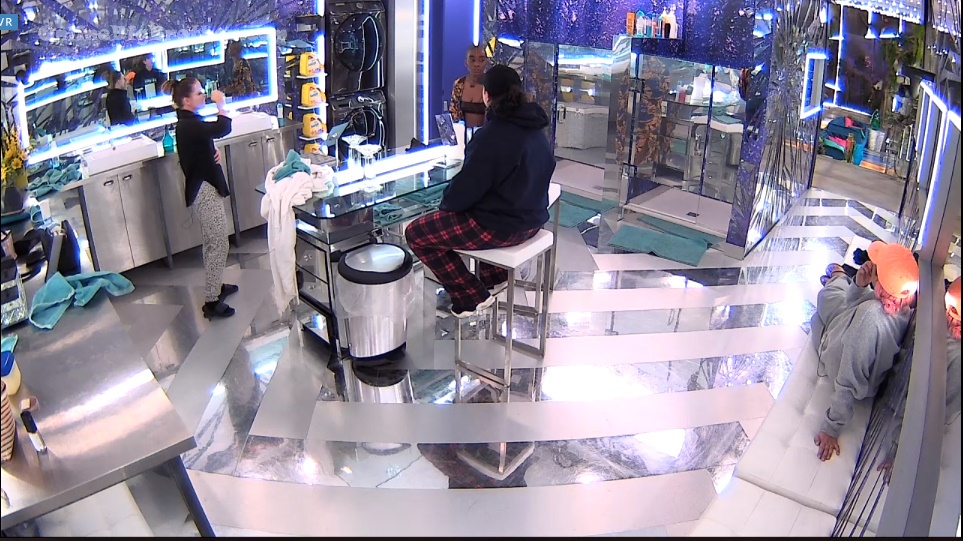 10:53 pm Vic, Latoya, Tera, Tina
Talking about Jedson having a crush on Latoya
L – I think it's a joke
L – I think he's joking
Tera – only time will tell
Tina laughing
L – I think it's funny I think it's a joke
Something about Jedson's rap "She said she wants a nice guy but she can't see me"
Tera – C'mon does it get any more obvious he wasn't raping that to any of us
L – I'm just here to play Big Brother.. Listen you know how boys are. I don't take any of these guys serious, to be honest, they are just here for a good time
They talk about none of the girls in the house are looking for showmances
L – I said, in the beginning, I'm not here for that. It's cute but .. a little flirting never hurts anybody.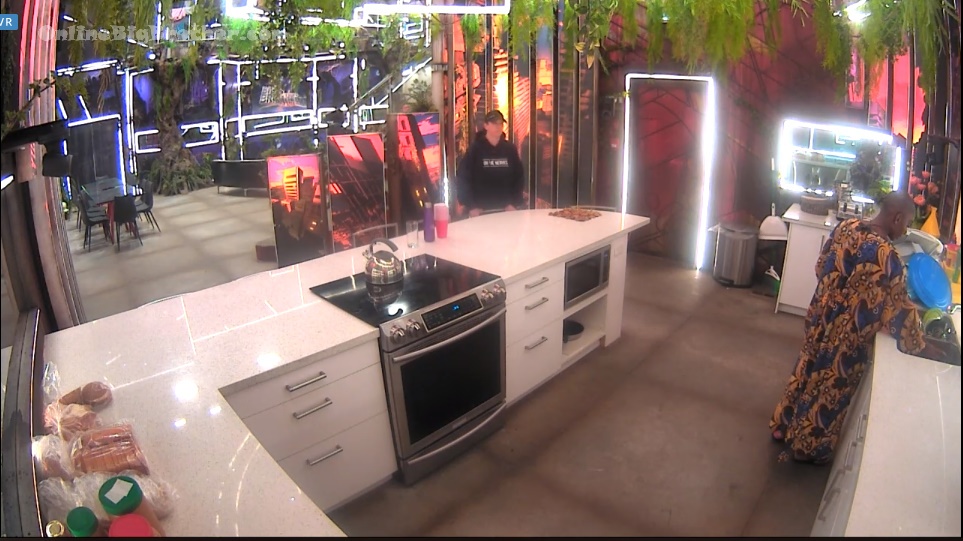 11:00 pm Tina and Latoya
Latoya about Josh – I'm so sick and tired of him. I just want a smooth couple of days. No Drama
Tina – it's coming
L – I think it's coming tomorrow. I don't think what Tera said is right (Tera said Josh will cause drama on Thursday to help a vote flip happen)
Tina – I don't know if he'll do it as early as tomorrow. In his mind, if he does tomorrow there is still time to switch back
L – if he waits too long it's like you know… umm …
T – I don't think he's going to wait till Thursday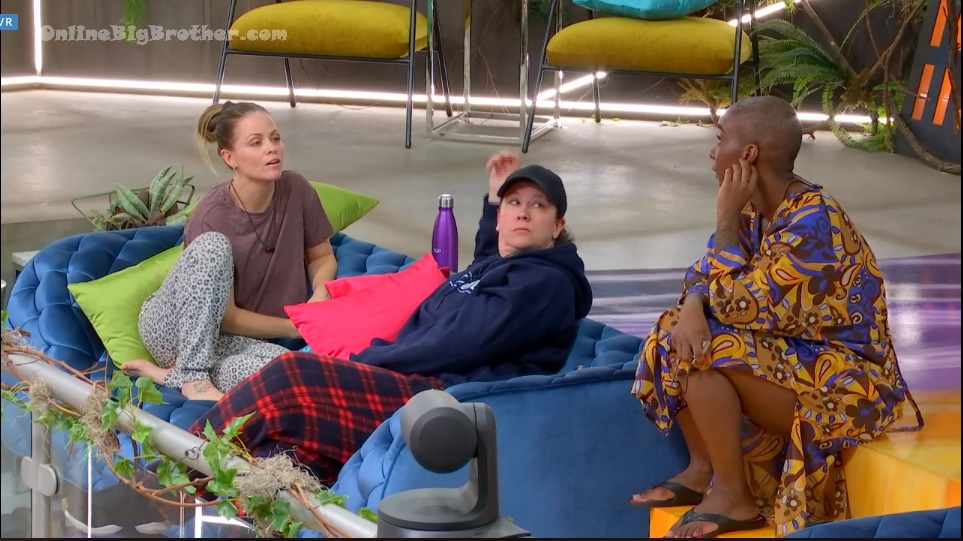 11:10 pm Tera, Latoya and Tina
Latoya asks if her team can guarantee Tera safety would she care if they won HOH
Tera – 1000 percent. I don't want to be in a position. Especially if someone takes themselves off the block. You have limited options.
Tera – I don't know where anybody stands yet so who would I put up. I don't even know what would make sense.
L – Me, Ro, Breydon, Kiefer and Jedson
Latoya – 5 people
Tera – I get really good vibes from you, I wouldn't want to say Kiefer's name. I would want to say Ro's name.. and then what I say Jed's name and the whole house is against me. It doesn't put you in a good spot.