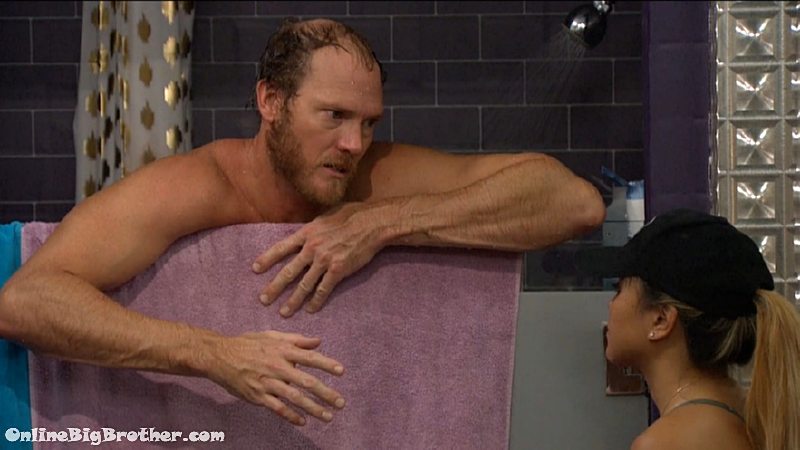 1:22pm Jason and Alex Shower
Jason tells Alex he's not going to tell Kevin, Hey Kevin I'm going to cook up some eggs and Bacon you wanna watch
Jason – you can
(Kevin is a have not)
Alex – You're such a f* a$$, grow a pair
Alex – this is psychological warfare
Jason – we're winning
Alex – I'm winning
Alex – What do you think we should do backdoor him or do what
Jason – we don't need too, I don't care though
JAson says they want to have Alex and Kevin on the block so they can see the way Paul votes. They want him to have to decide.
Jason – pick between
Alex – we don't want to lock up this vote because right now we have this vote (She doesn't want both of them to go up)
Alex – I don't think anybody will flip on us
Jason – no I don't either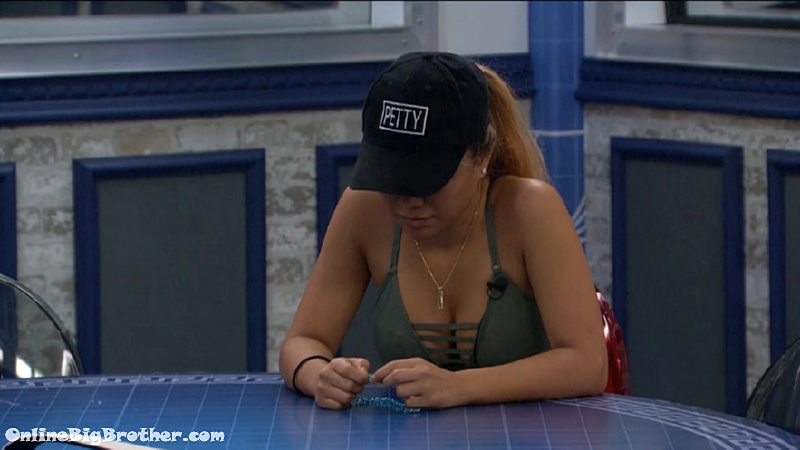 1:32pm Alex praying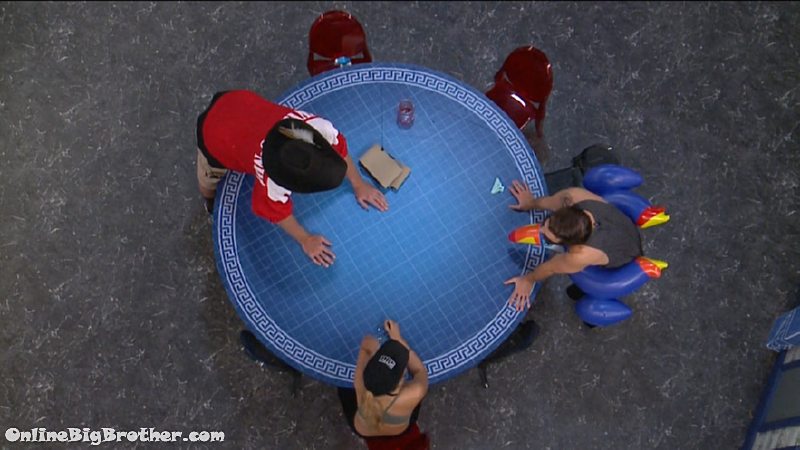 1:34pm Paul, Alex and Jason
Paul – she's (raven) no even leaving that room
Alex – I know she's scared..
Paul – I went up there took a sh1t and came back down
Paul whispers – who she putting up …
Alex – Me and Kevin
Paul – you don't give a f* about going because it's you and Kevin
Alex – I trust you guys at this point
Alex says the other option is for Josh to go up
Alex – do you think we should put up Josh and Kevin (ZOMG you're not HOH)
Paul – Xmas won't put up Josh.. I think if we keep poking and prodding she might start wondering why we're freaking out
Jason – if we're all going to look like a$$hole put her up next to him (Alex with Kevin )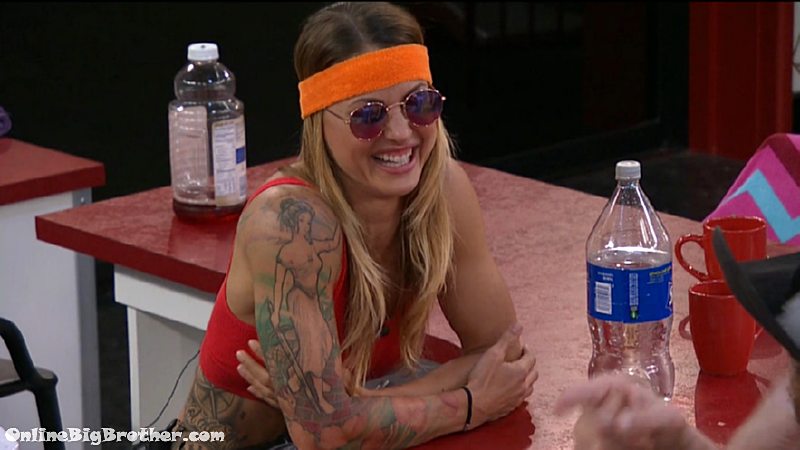 Xmas comes out of DR
Alex says she could put Josh and Kevin up.
Alex tells her not to put Raven up "She'll freak out"
Alex mentions JAson going up.
Jason – I'm not going on that mother f*er what do you think I am crazy
Alex – I just want to make sure he goes home.. And doesn't wig out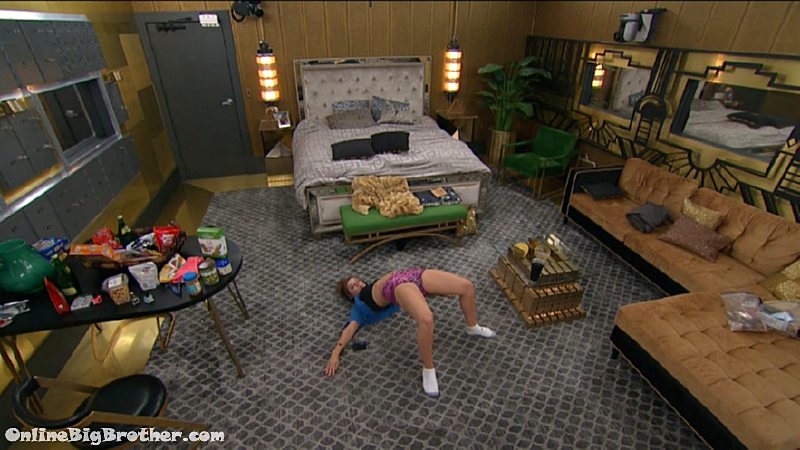 2:33pm "None of us are gettin' out of this life alive" – Raven's mom
"None of us are gettin' out of this life alive" – Raven's mom pic.twitter.com/Rwzc6UzEt2

— OnlineBigBrother.com (@bigbspoilers) September 1, 2017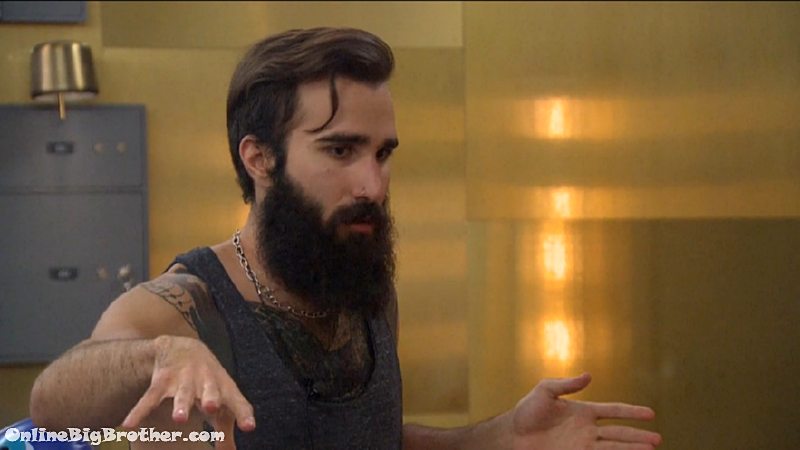 3:35pm HOH Xmas and Paul
Xmas – I think Alex is trying to set JAson up 100%
Xmas – I never told them what I'm going to do
Paul – you don't mind being the tiebreaker..
Paul – we have to make sure Raven and Josh are voting our way ..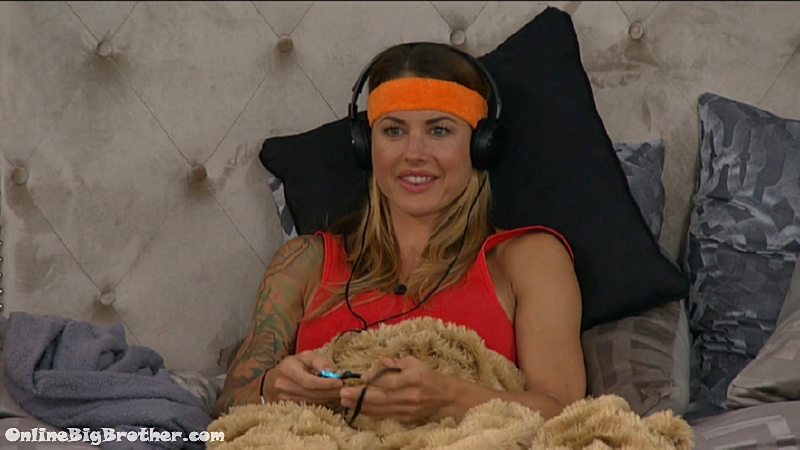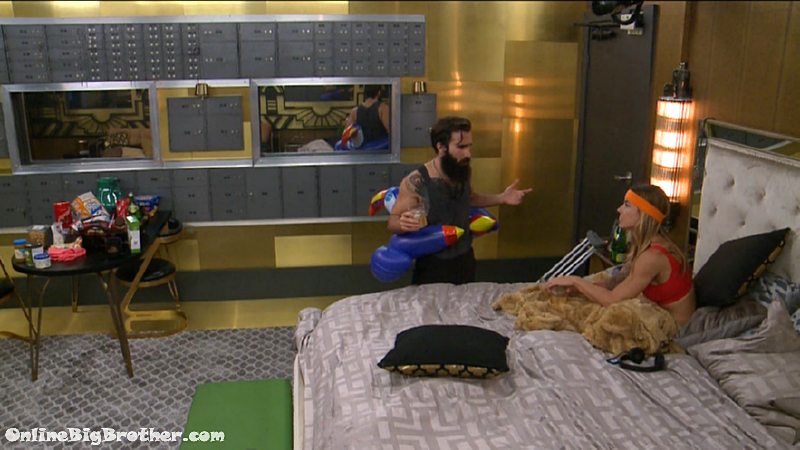 3:46pm HOH Paul and Xmas
Talking about veto scenarios.
Xmas says ideally it would be Raven that wins the veto.
Paul agrees says that's unlikely with Jason and Alex fighting for their lives.
Paul says Alex is fine if Jason goes. Xmas agrees.
Xmas – this is her only move to get him out sooner than later..
Paul – she's so confident that if Jason wins Kevin goes up and ahs doesn't get voted out..
Xmas – Kevin's not going up.. it has to be Jason and Alex.
Xmas – I don't do well when I have to lie and pretend..
Xmas – I don't even think they will freak out I think they'll think it's all part of the plan to get Kevin out
Paul says he's trying to form distance between Him, Xmas and Josh.
Paul says once he started being mean to Josh as was part of his plan Raven start being mean to him. Paul adds that Raven has no idea about the 3 of them so doesn't know he's trying to make distance.
Xmas – She's just being mean..
Xmas says she's not putting up Raven she won't be responsible with sending her home.
Raven comes up Paul tells her she really needs to bust her a$$ to win the veto.
4:22pm Xmas is worried that ALex was so calm with going up. Paul says his main priority is to make sure nobody clues in on their three.
Paul – Kevin's a wild card for them…
Xmas – Kevin's a wild card for us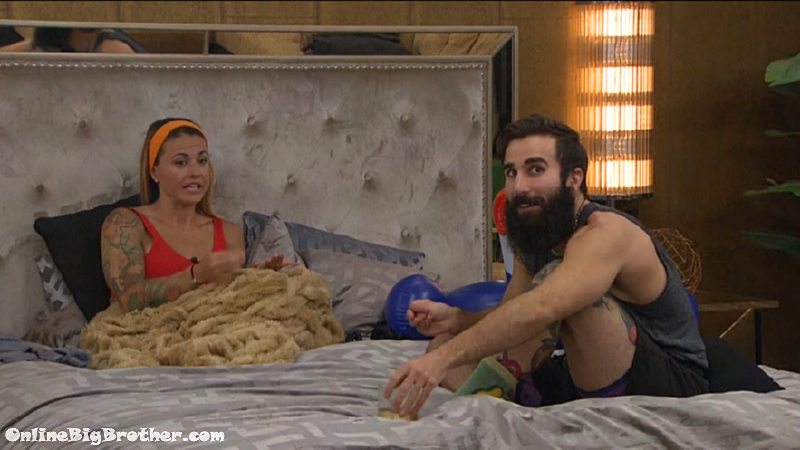 4:25pm the tree is out of play for the week.
Xmas releases a sigh of relief
Xmas says she's freaked out that they are doing so well and every week it's going as planned
Paul says it's because everyone is playing their part.
Paul says the DR loves what is going home, "this is Boys.. Think of it as a viewer you've been watching the 3 underdogs complete tasks.. and if they get to the end HOLY SHIT" (ZOMG)
They start shitting on Alex for lying
Paul – Kevin said she swore on the rosary and she said I didn't swear on the rosary I was praying when you asked me
Xmas – nasty..
Xmas says Alex and Jason lying is the reason she wanted to be straightforward with jason, Their method is "That's not my style"
4:37pm They scheme about how to turn Alex and Jason against each other.
Xmas – I really think she was entertaining COdy all week
Paul – OH you know what we can bring up.. .that Jason pointed and said she was the thing.. . turn them against each other (During the HOH Jason pointed at alex implying she was the matt vote)
Xmas – yes
Xmas – also… I think she was really entertaining Cody that week and she was pretending not to the reason I think that is because during JAson's speech putting MArk up he said until this week I didn't know where you were and you two couldn't get on the same page.
Xmas – He was talking about working with Mark and Cody but they couldn't get on the same page (Very good sleuthing)
Paul – say, Jason pointed at you. you were the rogue vote you lied to all of us
Paul – now that's outta the bag because Jason told us you lied and she'll know that true because they are the only ones that know
Xmas- he can't lie once he's confronted
Paul – done
Xmas – I love it
Paul – then we turn them against each other.. they'll be like what the f* and that way it's justified
Xmas – I like it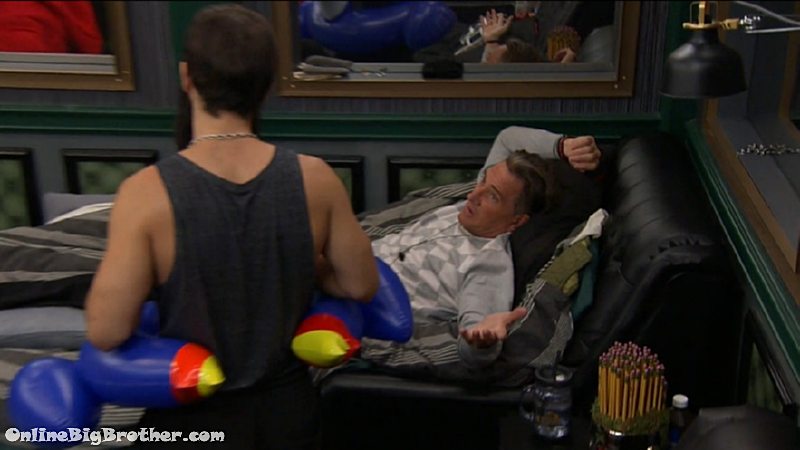 4:46pm Kevin and Paul
Paul – I'm tired, they called me in at 4 today
Kevin – You're the man, you're doing great.. so proud of you, you're a smart kid
Paul – I wouldn't be surprised if I go next week or the week after
Kevin – not if you do the right thing this week no one can beat you
Kevin – if you take the king and the queen
Paul – it ain't my job
Kevin – if you take the queen and the bishop
Paul – it's not my job this week
Kevin – you can't leave the two best players together , you understand (Alex and Jason)
Paul – I understand
Kevin – not if it's my choice you are never going
Paul – glad I got you
Kevin – other way trust me I ain't stupid
5:24pm Big Brother blocks the feeds for the nomination ceremony…
If you plan on buying anything from Amazon. Use this link Amazon home
Doesn't cost you anything and we get a small cut.
Links to the ranking system
Rank your house guests here
For those of you that like Statistics here are some expanded reports.