POV Holder:
Jon
Next POV
?
POV Used
NO
POV Ceremony
March 31
HOH Winner:
Canada
Next HOH:
Apr 3
Original Nominations:
Andrew and Sabrina
Current Nominations:
Andrew and Sabrina
Have Nots
Jon and Adel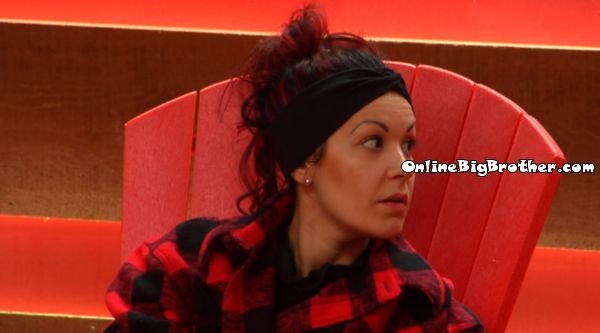 10:03pm Jon and Sarah hot tub
Jon asks if Andrew has rolled over again
Sarah explains he doesn't see anyway to stay in the game .
Jon says Allison threatened him again today and it's driving him crazy. She told him "Oh I Jon you won't be seeing George for a while.. I said ohh you never know.. she said well it's your decision to make"
Sarah says she's going to vote out Andrew. They both agree it would be nice to send Allison packing
Jon mentions how Allison went to Heather and started telling her that Jon was saying things about her. Heather told him.
Sarah says Allison and Andrew are stupid they have no idea what is going on in this game why would they threaten Heather and Adel .
Jon brings up how Andrew is going around telling him I can give you 3 weeks I can give you 2 weeks. Sarah says that is just a way of him saying I think you are a dumba$$.
They agree Allison and Andrew has no clue about how to play the game.
Jon – "Superfan my a$$" (Talking about Allison)
Sarah – She's Panicking"
jon – She like holy sh!t I attached myself to a person leaving this week"
Jon asks if Andrew and Kenny trust Arlie 100%. Sarah thinks Kenny trusts Arlie a lot.
Sarah doesn't care what Jon says Adel will put up Kenny if he wins HOH.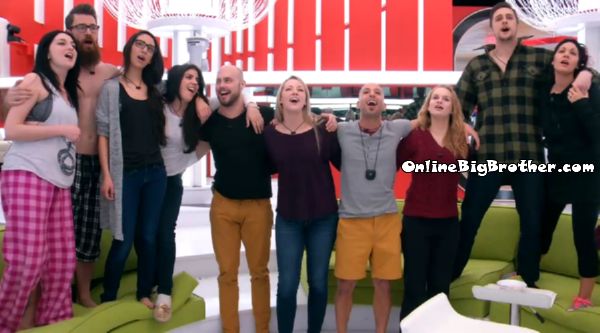 10:10pm O CANADA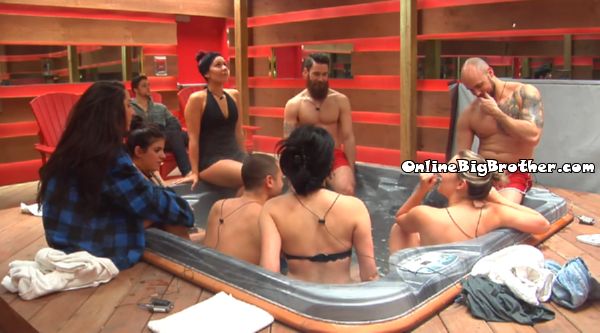 10:36pm hot tub time
At one point all the attention is on Andrew's cr*tch. Someone asks him if he has a 1/2 chub. Andrew says no it's just normal like that when he's in the hot tub. Kenny suggests they have Allison touch it to find out.
Sabrain – isn't it supposed to shrivel up not explode"
Andrew – "I'm not exploding"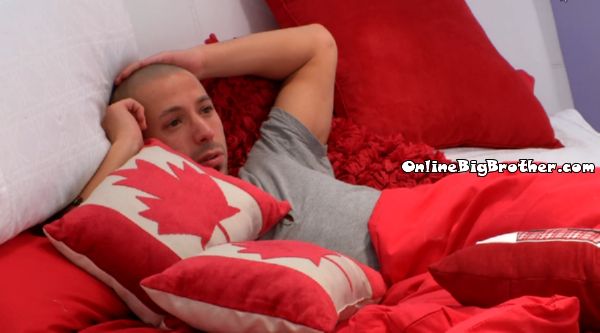 10:40pm HOH Jon and Adel
Adel – We're in the best position we've ever felt in..
Adel adds the girls they have right now will stick with them not like the alliance they had before.
Adel – "I'm so happy bro"
Jon – you went from leaving the game to having the power
Jon leaves…
Adel – leaving the game to being with the two best guys in the house
Adel – See.. I had nobody in this game.. I had Kyle and Paul but they sh1t the bed.. Ika saved me and she got backdoored.. then Canada won HOH put Andrew up.
Adel says Andrew is the Big Brother Canada bully now he has a real alliance with Arlie, Jon, Neda, Heather there's five of us.. "5 of us the five handed pow right on their butt when they get out of here, Arlie is afraid to pick a side"
Adel – Me Jon, Arlie final 3 I hope it works we gotta win the next HOH or I'm going home.. they are going to know my card is fake then i'll be back with nobody everyone will want me gone cause they know I lied about my power.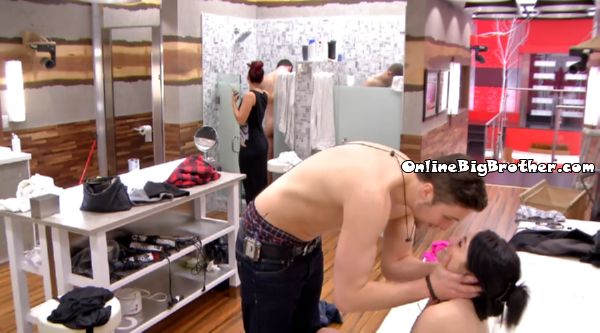 11:00pm Bathroom Sarah washes Kenny's back.. Jon comments on the high quality a$$ Kenny posses. Rachelle runs up and takes a look..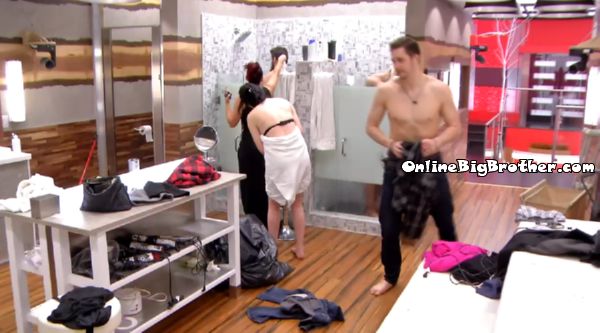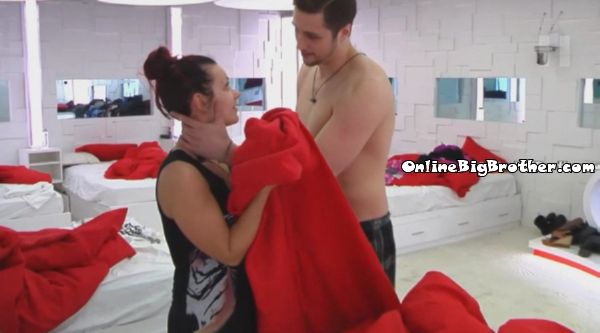 1:00 Jon tries to kiss Sarah, promises her he'll land a kiss soon enough.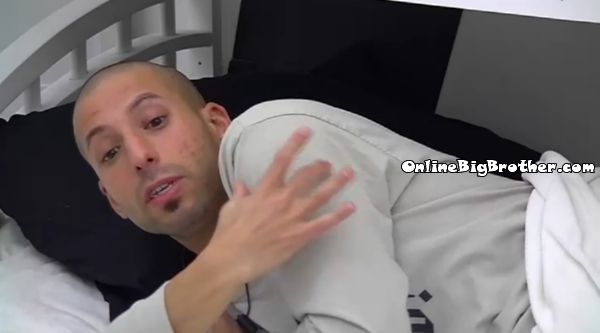 11:10pm have nots Adel and Jon
Adel tells him the prize for his power is going to be huge he's thinks it'll be 10g's Jon isn't sure it'll be that much says he was thinking more like a pizza party. Adel doesn't want to use the power stresses that they need to win the HOH.
They lay out their plan, firstly they need to take out Kenny. Once Kenny is gone they can focus on Sabrina, Allison and Rachelle.
Adel is worried about Arlie floating between both side, 'He's our final 3 bro"
Jon tells them heather is loyal to Adel, Neda is loyal to him and once Kenny is gone Sarah will be loyal to him as well.
Jon and Adel both think they can get Rachelle once Sabrain is gone.
Adel brings up he's studied the entire Canada HOH room"Theres not 5 Canadian flags there 6.. I told the girls there was 5"
Adel – "the only person to have their tongue out is the bear there's 6 different species of animals.. one of the animals is a loon.. The hockey player is number 5"
They agree that HEather is very smart she has everything memorized.
11:30pm Bathroom Arlie and Heather
Arlie Tells Heather Deli isn't onboard with backdooring Kenny. Jon and him are going to put Allison and Rachelle and once the veto is played they will take out Kenny.
Heather – OK.. what if it's a instant"
Arlie – "Put up Kenny right away"
Heather – "OK.. good night love"
11:50pm Neda, Sabrina and Racehlle game talk

12:04am last night together..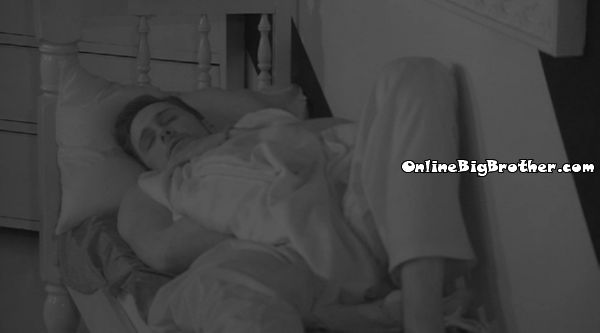 1:16AM Big Jon
[polldaddy poll=7935497]