POV Holder:
?
Next POV
?
POV Used
?
POV Ceremony
April 7
HOH Winner:
Heather
Next HOH:
Apr 10
Original Nominations:
Kenny & Allison
Current Nominations:
?
Have Nots
Sarah, Kenny, Rachelle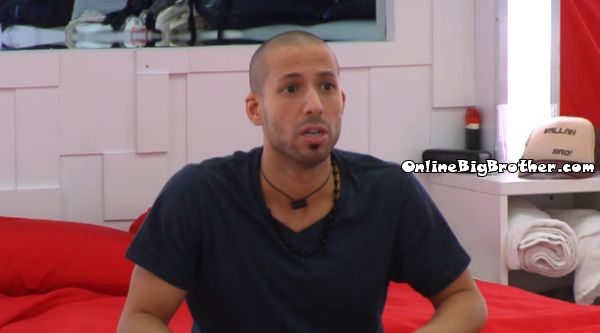 6:05pm BEdroom Adel and Allison
Adel mention show it's looking like she's with the gremlins. Allison says the Gremlins are nice to her. Adel knows what it's like he points out how she's a lone soldier now because her showmance left.
Adel – "With Canada breaking up a showmance and a bromance it left you high and dry"
Adel – "I got your back I guarantee you are not going anywhere.. come hell and highwater you'll be here "
Allison – "Thanks bro"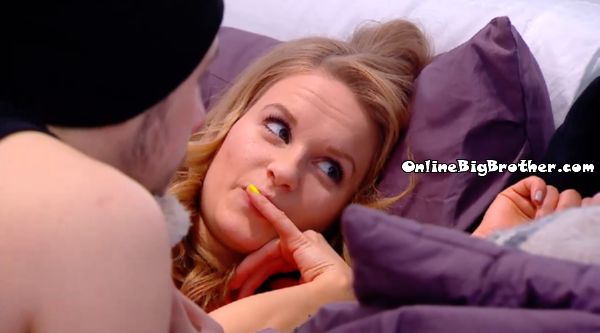 6:10pm HOH Heather Jon and NEda
Heather says Rachelle is gorgeous. Jon disagrees. Heather calls him out because he told them day one Jon liked her. Jon explains it's How she presents herself that is the biggest turnoff ever
Heather – slutty ?
Jon – "Good on you roy.. I don't know what you are.. you're fu***d" (Roy's Rachelle's "Boyfriend")
NEda says Rachelle is "not actually a sl*t" she just acts like one.
Heather – why act like one when you aren't one…
Heather mentions how Rachelle is so into Kenny she keeps saying how she won't have a boyfriend after this. .
Neda mentions how Sarah said her and Kenny sit around and laugh at Rachelle. NEda suggests Rachelle find out about this.
Adel joins them. Jon wonders what is going on in Sabrina's head, Last week Kenny and Sarah were campaigning to get her out and she just brushes it aside. Neda – "They think you're lieing". they agree Kenny can get the girls to do anything.
Jon doesn't like Sabrina and Allison, Adel says the only person he can't stand is Sabrina, "I despise her" .
Neda – "The only person I full on hated is Andrew"
Adel – I can't tolerate Sabrina I can't have her breathing near me I can't have her dieses near me .. I want nothing around me from her"
Jon – "Her herpes"
Adel – "Anything.. I can't take it bro… she' so fake it's coming out of her pores"
Adel hugs the bear (See image below)
Adel tells them Arlie trust them way more than the other crew. Neda can't wait to hear all the sh!t the other side says about them. Neda mentions all the stuff they said about Adel. Adel laughs says that doesn't bother him anymore. Heather says she use to cry but it doesn't bother her anymore.
Adel called into the Diary room
Heather says she has a secret to tell them.
She talks about how hard the first 3 weeks were for her and how the environment in the house prevented her from being her regular self.
"I am definitely very happy now… at the beginning of this game I wasn't myself.. I'm happy around you guys I can be more like myself and have a good time I wasn't able to before" (Ahh)
Jon – "good I'm glad tomorrow we're going to get f**** up "
(They are getting the HOH alcohol back tomorrow)
JOn questions that Allison will give Heather two weeks. Neda asks who would Allison put up if she wins HOH.
Jon – Me and Neda
Heather agrees
Jon points out that Allison was hanging with the gremlins for three and a half hours last night
Heather is fine with that she know after Kenny leaves Allison will want to seek out a strong player. Heather says Allison mentioned Jon as someone she is interested in working with.
Neda says Sabrina and Allison are both the biggest liars and are always saying "this game is not for me I can't lie" Heather – "Everyone who says that turned out to be a liar… maybe she (Allison) was pulling me along" (When Allison told Heather 2 weeks safety if to be save)
They start wondering what the twist is next..
Heather – Can't wait to have bacon, cheese nachos.. I love pickle.. I eat them cold I don't like them warm.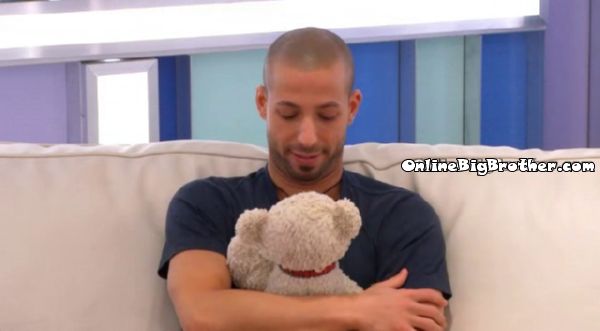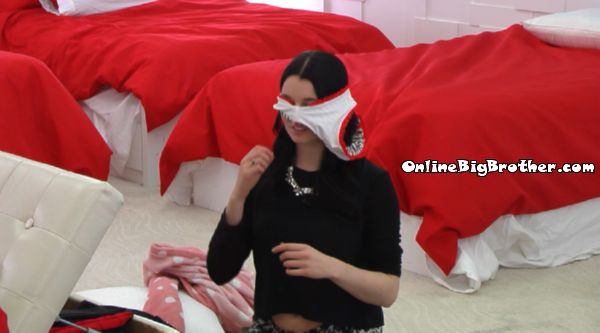 6:40pm Sabrina and Rachelle Bathroom
Sabrain hates all the people in the house. Points out how Sarah is defending Neda and hugging Adel. "I can't stand any of them and I want them all gone"
Sabrina says it's clear as day that it's Kenny and Sarah and they will f*** her over.
Sabrain – I cannot stand them.. I cannot be fake I cannot be a hypocrite anymore"
Sabrina is saying the other houseguests are so fake how they are all acting nice to each other.
Rachelle says Sabrian will be a great actress
Sabrina says they have to win the next competition they have to lite a fire up their a$$ holes and won it.
They are hoping the next HOH is endurance.
Rachelle – "Endurance is my sh!t"
They move into the bedroom and start trashing Sarah. Sabrina – "I actually want Allison to stay.. I don't want Kenny.. I hate them"
Rachelle – "They don't treat you very nice… I think you are funny.. NEDA doesn't tralk to me anymore"
Sabrian – who Cares
Rachelle – I can't wait to see my boyfriend and my best friend.. my boyfriend must be so depressed.
Sabrina asks her some questions about her live back home.
Rachelle says she has a Silver Acura MDX SUV (Holy f*cK) and her boyfriend doesn't have a car.
Rachelle jokes she doesn't want to look at anyone else in the house anymore.. she puts her underwear on her head (See image above)
Rachelle brings up that KEnyn staying in the house means he'll always be the biggest target, keep the target off them.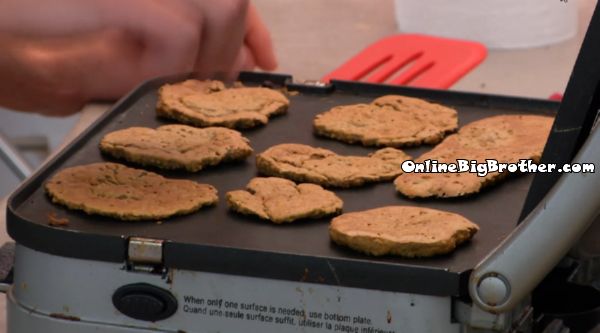 6:53pm Getting creative with Slop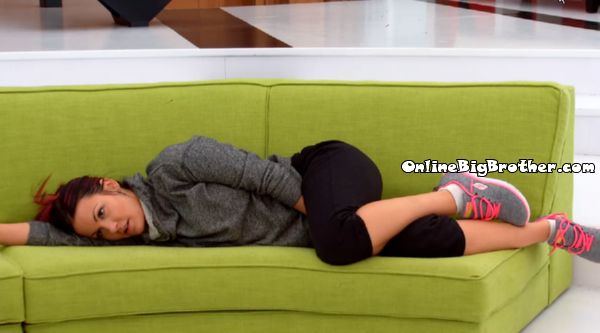 Lots of lounging around waiting for the POV..
POWER OF VETO Players: Heather, Allison, Kenny, Arlie, Rachelle, Sabrina POV Host: Jon
Living room Arlie, Sarah and Kenny
Arlis talking about "raw dogging" the poutine when he was off Slop
Sarah moans says she's so hungry, "My ass is growing at the thought of all that cheese"
Kenny – "I wish"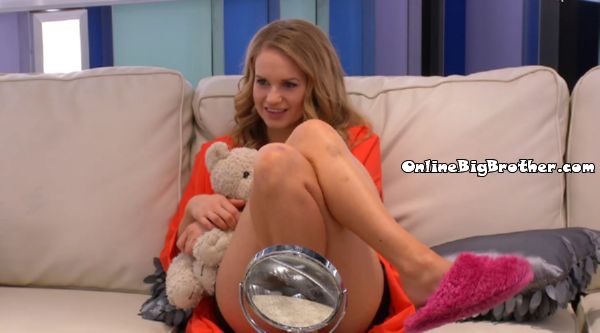 7:03pm HOH Adel and Heather
Heather says Kenny thinks he's safe even if he doesn't win POV.
Heather – This is the logic I don't understand If kenny gets taken off I'm not stupid enough to put someone up from my own alliance I'm going to put one of them up.. one of them are going to go home this week.. I dont' usnerdtans why they are so happy" (Them = Kenny, Sabrina, Rachelle)
Adel can't believe that Kenny thinks he has the votes to stay.
Heather says he does, "Even Rachelle might not vote for him"
Adel – "Are me and you still trying to bring Allison in "
heather nods
Adel says he's going to keep driving sabrina nuts
Heather – "love it.. being around them drives me crazy..It's nice to have a place to go.. being in the house sucked"
Heather wants Canada to give them their alliance name "How cool would that be"
Heather says rachelle and Sabrina were so mean to her and they act like nothing is wrong. Heather comments how Sabrina thought she never noticed them. Adel mentions how Sabrain was trying to use religion to make Adel looks like a bad guy he will never forgive her for that. HE adds it broke his heart.
Heather says if Kenny wins POV she will put Sarah up. Adel – "Sarah will go home"
Adel warns her that Arlie has a sick game..
Adel says they hung around by the skin of their teeth.
They love their position in the house right now.
Adel – "I don't give a f** about anything until next Thursday I don't care.. Twisto Twist is going to help our team.. "
Heather – "We started at the bottom now we're here"
Heather – "I hated the mean comments there's different ways to play this game why be a mean"
7:22pm LIving room Adel, Rachelle, Sarah, Sabrina and Kenny
everyone is waiting for the POV competition. They hear some noises coming from the outside.
Rachelle wonders when it's going top start.
Kenny says they have to wait for another hour and a half maybe two. (Not sure if this is official. None of the other houseguests have said they knew they time of the POV's)
7:24pm Jon is called into the Diary room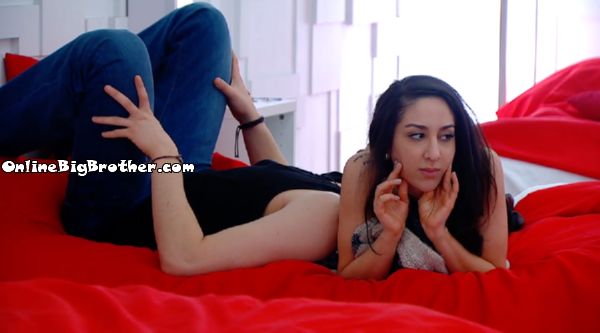 7:38pm Jon back from the Diary no POV yet…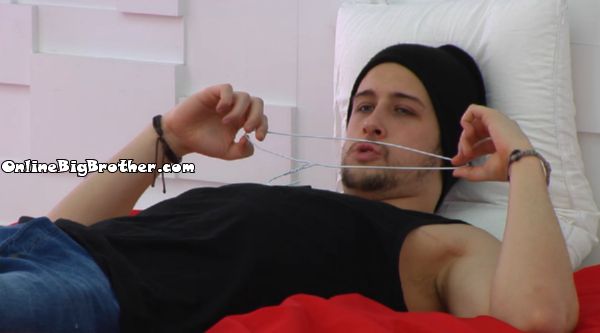 7:58pm Bedroom Allison and NEda
Allison says if Kenny wins POV and Arlie goes up she will go home.
Neda asks her if she trusts Sabrina. Allison thought she did but right now she's scared.
Jon Joins them.
Allison asks if Adel still has the power. Neda thought it ended last week.
Allison tells them Adel told Kenny he has the prize already. Allison claims to know where everyone is going to vote that is why she doesn't understand Heather.
Allison mentions that Heather told her to her face she wasn't going to put her up then a couple hours later Heather told her she was going up. Allison wants to know what Changed her mind. Allison points out how Saraha and Kenny going up make WAY more sense.
Jon asks her what the gremlins were talking about last night.. Allison brings up the five person alliance that Andrew must have been involved in. Allison had no idea about it but now it's starting making sense. Neda agrees says thinking back through the game and it's clear to her.
Allison thinks either Heather is working with momzi or is using this to bring her closer to Neda and JOn. Jon says he's voting to keep Allison 100%.
Adel, Sabrina and Rachelle come in and the conversation dissolves.
8:21pm Bedroom Adel and jon
They are planning on telling the Gremlins if they use the POV to save Kenny they will be putting the other gremlin up. If Kenny wins the POV Sarah will go up and they think she will be the one going home
9:00pm POV comp is underway
[polldaddy poll=7935497]