POV Holder:
Jon
Next POV
April 12th
POV Used
Yes
POV Ceremony
April 14th
HOH Winner:
Jon
Next HOH:
April 17th
Original Nominations:
Sabrina & Rachelle
Current Nominations:
ADEL & Arlie
Have Nots
Neda, Arlie, Rachelle and Heather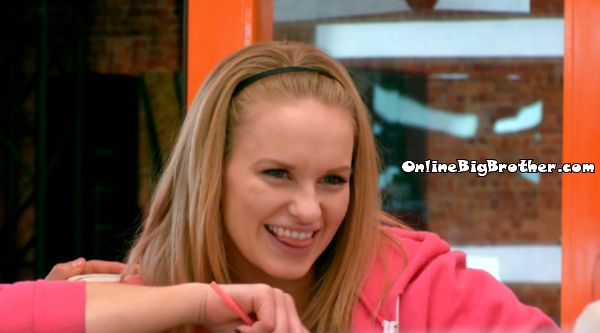 10:03pm Feeds come back house meeting coming to a close
Arlie – 'We haven't seen other peoples stuff.. I just exposed everything"
Sabrina says Arlie has a lot of fans rooting for him.
Arlie doesn't think so he says he feels like he shared the spot light with many of them.
They are going to go through all the houseguests and say something positive about them. (I typed out a few of them the rest are in the video)
Adel is the first up they go around the table saying positive things, Adel gets a lot of praise for his kindness and sense of humour.
Allison is the next up, Adel says he loves a tomboy girl, Arlie likes how Allison is a horn dog they have the same mentality. Sabrina says she's genuine and really cares about people.
Andrew is the next up.
Jon says Andrew has a very big loving heart to the people he wants to give the big loving heart to, "BUT He's". Neda and Sabrina have to remind Jon there's no "buts" in this game.
Sabrain – Andrew has a beautiful sensitive heart
Allison – I could name of a million things
Sabrina – I love his big D***" (everyone laughing)
Allison – I was never not entertained when he was here.. I didn't feel like I was here I felt I was with a friend at home"
Neda – He could make every moment not boring.
Anick
Adel – had the coolest stories
Heather – how fun she was
Arlie – I loved everything about Anick
Rachelle – She was fun and quirky
Neda – had strong opinions and beliefs
Sab – She was positive
Jon – One of the biggest hearts in the game.
Arlie
Sabrina – "I like that Arlie came in to play a game and was ruthless at it YET he's a very nice person and I see the separation between that I think he's a good guy "
Allison – "I actually love your passion for this game it's commendable and I Think you are a lot smarter than you are letting us know"
Neda – I liked talking to you outside the game.
Rachelle – I don't' know that you are like but I think you are nice and you played a good game
Heather – Even though it was for your game you were there for me when I was at the lowest
Adel – straight up bros
Jon cries – "game aside I view you as a complete brother.. obviously it wasn't an easy decisions it was just game … I love you so much brother"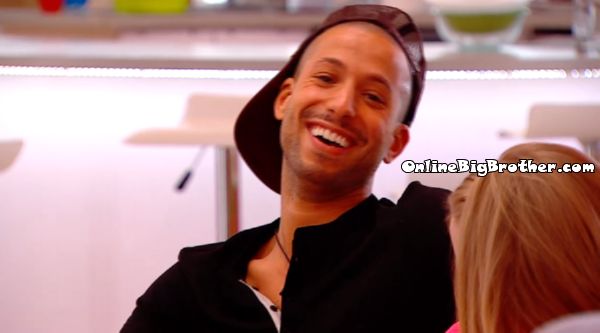 Heather
Rachelle says she doesn't' hate heather and heather has a big heart
Neda has so much fun with Heather
Allison – "you are so positive and so sweet"
Sabrina – she's very grateful and appreciative of people
Jon – Loving and bubbly
Adel – I love how fit you are girl
Arlie – I think you are one of the nicest people I've met in a long time
Jon
Adel says he loves Jon
Heather beside her Boyfriend Jon has one of the biggest hearts she's seen in a long long time. he has a lot of respectable traits that shine through.
Arlie – Jon and me are alot a like in a lot of ways I Really liked how we clicked in this house and he reminds me of all my friends back home
Rachelle says he's like a best friend to hang out with.
Neda cries "you are the most genuine person.. your cool"
Allison says she's going to be his best friend when they get out of the house, "I think you are awesome"
Sabrina – "I want to be your friend when we get out of here you're a good guy
Neda
Rachelle says Neda is one of her best friends in the house
Arlie says he thinks Neda is really smart and he respects that.. "I just respect Neda.. I think you are a really intelligent person"
heather – Go a world of things to say about you.. so.. I'm just going to say that you are an amazing person inside and out.." (Heather cries)
Adel – "Beside brown power.. she's like a sis she's cool"
Jon – "I think that we connected and I think it took us a long time to start talking game it was a friendship I'm going to hold for the rest of my life.
Sabrina – you were one of my first friends in the house.. you really do have a good heart"
Rachelle
Adel – RHO RHO is just as f***d up as me but 8 years younger.. I hope she she turns out to be an Beautiful intelligent women
Heather – as much as we've disliked each other in this game you have an amazing big heart and you are a very loyal person top some people in the house you are very fun loving personality
Arlie – I think you are very intelligent with a twisted sense of humor which is really cool
Neda – you remind me of my best friends so much
Allison – you are absolutely beautiful outside and inside.. I love you
Jon – I want to party with you
Sabrina – I was put into this house to meet you you have a beautiful soul I will do anything for you I f** love you
Sabrina
Jon – you are the most loyal person in this house
Adel – You are my wife .. we had our difference you are so cool I hope that after this game there is no animosity between us
Heather – I love that part of your personality, forgive and forget and that seems to come to my mind when I think of you
Neda – I love that you are always smiling and Always making joke about something
Alison – I think you are genuine and super loyal I f** love your face.
Arlie – In this house I have grown to really really like you. Over time I've found a really big place in my heart
Rachelle – this pearson is the same person as me but in a older person's body.. she's done anything for me in this game.. we will have each other till the end of this game and I'll have her to the grave.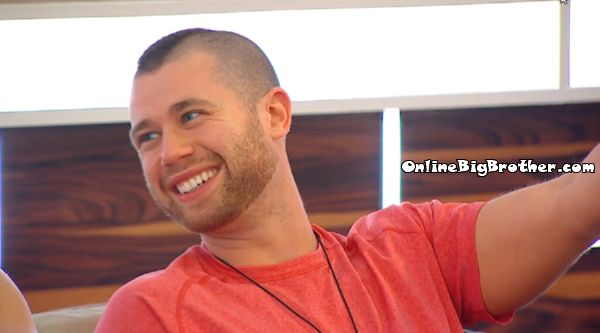 10:53pm Adel and arlie
Arlie says NEda is so two faced in the diary room, he can tell how she's been with him. Arlie – "She potu the hit out for me bud"
Adel – "Oh I know it was"
Adel tells him he has two options
Option 1 If he wins HOH we can take out Jon right away the girls on both side will fight .. Allison will stay with the gremlins and he'll stay with Heather and NEda
Arlie – would you put him up right away
Adel – Ya
Arlie – the only way Jon is going home is if he doesn't win Veto.
Adel's other option is he puts the gremlins up and tell them the plan is to take out jon.
Arlie says that's the better idea he can ride the middle
Adel – I think I can get down to the final 3 bro"
Arlie – You have a long shot now that theres so many girls
Arlie tells him Allison is playing both sides but she is more loyal to the gremlins.
Adel – Neda will cut Jon's head off she's ruthless
Arlie – One hundred percent.
Arlie tells him that Jon is probably going to f** with him, 'He really really thinks Neda and Heather have his bacK"
Arlie says he hates Neda in this game.
Adel says his plan is to take out Jon
Adel – "I have to become a Gremlin to get farther in this game"
Adel says he doesn't want Jon to win this game anymore.
Arlie says if Adel or the gremlins join him in the jury house next week he will be devastated.
Arlie tells him his game is done, "I'm done in this game I accepted it earlier"
Adel says if he throws the HOH next weeks he's golden.. the only way he gets f** is if Allison wins HOH"
Adel doesn't think anyone will bother to target him.
Arlie – I think that is really smart"
Arlie – "I cannot believe jon fell for it to come after me"
Adel – "He's so stupid"
They both are shocked Neda was able to talk jon into taking Arlie out this week.
Adel points out that Arlie had a lot of side deals.
Adel "Jon wrecked his game and ruined your game"
Arlie – "And damaged your game"
Adel – "I've always been damaged.. he's so stupid"
11:19pm Jon and the Gremlins..
Video coming First 2/3 is Jon and the gremlins the last third is the Gremlins and Arlie int eh hot tub.
11:26pm gremlins in the hot tub
Sabrina says Allison better be serious about their final 3
They ponder if not taking Jon out next week. Rachelle wants Heather gone and they can let Adel take out Jon.
Sabrina wonders if Neda wins HOH what she would do with it.
Rachelle – "she will f** us.. she cannot win.. she will f** us she's not sending HEather home"
Rachelle – "That's girl is ruthless. "
Sabrina – "lets concentrate on winning"
Arlie joins them says he really wants them or Adel to win this game.
Arlie – "You girls should have Adel's back you really should"
Arlie – "I love you three.. I want you to kill it"
Sabrina – "Ahh I love you to"
They hug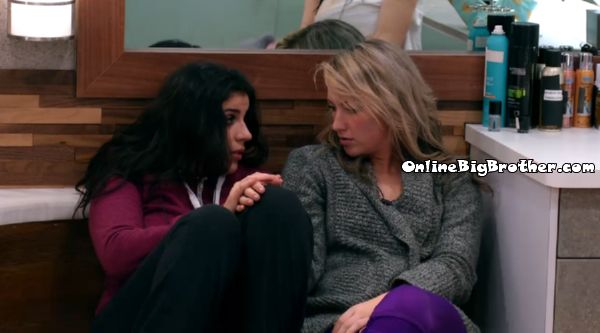 11:57pm Gremlins and Allison in the bedroom
Sabrina says they are voting out Arlie now, Allison says 100%
Sabrain – "do you have a final three with Jon and Neda"
Allison swears she's only with the Gremlins.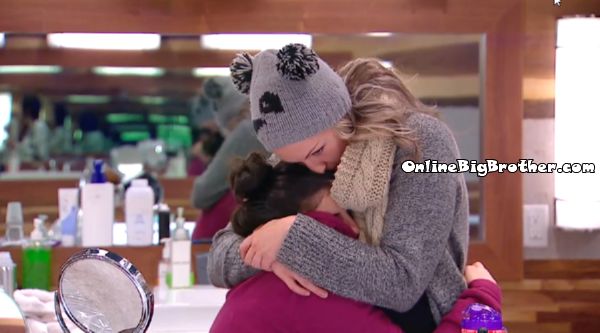 12:11AM Gremlins and Allison
Sabrina asks her if she really believes Neda will put up Heather if she wins HOH.
Sabrina – "I think she would.. do you think"
Sabrina – "Would you put up Jon this week"
Allison – "Yes .. unless you didn't want me to"
Sabrina says getting rid of Adel and Heather first and playing it safe might be the best course of action.
Allison leaves Sabrina tells Rachelle they have to mak her feel important like she's part of them.
Sabrina – "The more she feels part of the the more she will do with us"
Sabrain points out how funny it was that today everyone wanted to be a gremlin. Sabrina says Arlie doesn't want NEda to win.
12:27Am Adel, Heather and Neda Adel says these last two days he's had to say everything possible to stay. He confesses saying he'll put up Heather, NEda and everyone else. He wants them to know he didn't mean it.
Adel tells them Allison is the biggest threat once arlie goes home. He warns them Allison is going to kick their a$$. Adel adds he doesn't' think they should bother with the gremlins right now allison is the dangerous one.
Adel leaves.
Heather and Neda agree to go final 2 but they have to get the Gremlins out first. Neda says if Alrie doesn't go home this was the worst possible move ever. They both are certain he's leaving.
12:43AM Neda and Jon are stressing they think there's a chance Arlie is staying.
Neda – "It will be the most epic f** up.. I will never let it down"
1:30AM -2:30am Heather, Gremlins, Jon, Neda and Allison
Sabrina telling them about her goodbye message to arlie.
They go on a hour long talk about Sarah, Kenny and Arlie and how those three players are responsible for all the bad blood between them.
2:49am Still talking Sabrina, Neda and Allison
3:30AM They keep going about How bad Sarah, Kenny and arlie were
[polldaddy poll=7968822]
[polldaddy poll=7964297]