POV Holder:
Zach
Next POV
April 24
POV Used
No
POV Ceremony
April 26
HOH Winner
Zach
Next HOH
April 22nd
Nominations:
Godfrey and Jordan
Have Nots
Godfrey, Sarah, Jordan, Bruno
POV Players
Zach, Jordan, Godfrey, Sarah, Ashleigh, Pilar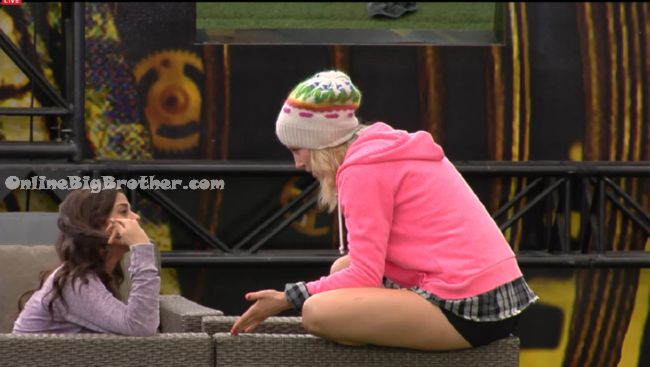 10:05pm Kevin and AShleigh in the backyard Kevin sprinting from end to end in the backyard. Throwing the
football, Carrying cushions etc.. "If it's just running it's boring for me"
Pilar joins them.. AShleigh is complaining that everyone thinks that Zach and Jordan are close and they assume the 5 of them are together, "It sucks.. there's nothing you can do about it.. just deny deny deny"
Pilar asks who is saying this. Asheligh says everyone
AShleigh wonders if Bobby and Sindy got something secret in there, "I feel like for something that big to happen Big Brother would want a outcome"
AShleigh – another thing that makes me super angry.. not angry but anxious.. willow going around saying that to people
Pili – what stuff
Ashleigh – Ohh the couples.. if you want to work with us stop throwing us under the bus.. she has to go sooner than later .. I'm just saying.. anyone who's talking about the couples alliance's got to go.. Godfrey, Willow, Sindy and brittnee got to go.
Ashleigh mentions Bobby was telling her Sindy was using goldfish crackers to strategize while in the Vault.. she was explaining to Bobby the alliances in the game, "She put me you Kevin and Zach together but she also put Zach with JP"
Pilar – why would Bobby tell you this
Ashleigh – Bobby trust me and Zac SO much
AShleigh says her asn Zach can get into Bobby's ear.. "next week Bobby will put up Sindy, Sara or B.. Kev 100% will not be going up we made sure of that"
Ashleigh – I want to go back to slipping under the radar
Willow joins them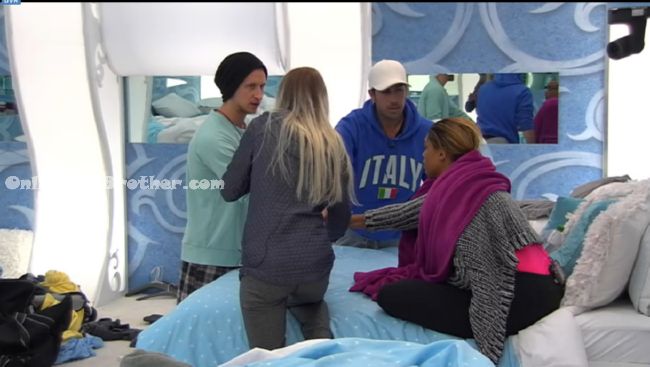 10:15pm Bedroom Bobby and bruno
bobby is on the fence what to do this week he's thinking they should stick with Zach. He needs to know one big thing if Jordan knows about the Chop Shop, "That valuable piece of information will tell us everything we need to know"
Bobby – I'm thinking of hiding in the pantry all night (To listen in on some conversations)
Bobby – nothing protect us from the house ganging up on us
Bruno thinks the girls will come after Zach and AShleigh next..
Bruno points out that after next week it's the him, Bobby and Godfrey
Godfrey rolls in says Brittnee still wants to talk to them.
bruno – we're going to work it out I don't want them to see us talking..
Godfrey leaves..
Brittnee walks in ..
Sindy – "I have confirmation I can vote"
Sindy Leaves

Brittnee approaches them about the vote, "Zach, ASheligh, Willow, JPO, Kevin, Pili all those people are close"
Bobby – yeah definitely.. I think they realize that
Brittnee – Zach is running the show.. he's doing that thing that G did
Brittnee says jordan and Zach told her that Godfrey is throwing her name out there.
bruno and Bobby both have heard their names getting thrown out.
Brittnee – I'm telling you straight up you were supposed to get b@ckdorored this week by Zach..
Bobby – really.. interesting.. interesting..
Britnee explains the entire plan for the week how they tried to make Bobby think Kevin was the target.
Bruno – if we get rid of Godfrey we're f*** ourselves..
Bobby says getting rid of JP balances things out better.
Bobby – that changes my mind if you're telling the truth about Zach b@ckdooring me
Bruno says the entire week was so fishy he knew something was up.
Bobby and Britnee agree the nominations were weird.
Britnee – Why is Godfrey your number one target
They agree getting Jordan out this week is a BIG move.
Bruno – I'm in 100%
Bobby – we have to do it.. I have to do it
Bruno asks if the real backdoor plan came from a reliable source
Brittnee – Zach himself told me that was his plan and JP knew
brittnee – I'm not making this up
They count the votes they have enough to evict Jordan (Sindy, Sarah, Britnee, Bobby, Bruno)
Sarah joins them Start to explain Zach's backdoor plans
Bobby – Zach's playing too many angles
Bruno – You're all in 100%.. lets do it DONE DONE
Sarah says she's 100% voting Jordan out.
Sarah says Sindy is 100% it was her idea.. Sarah leaves.
They briefly talk about the chances of Sindy backing out and screwing them they don't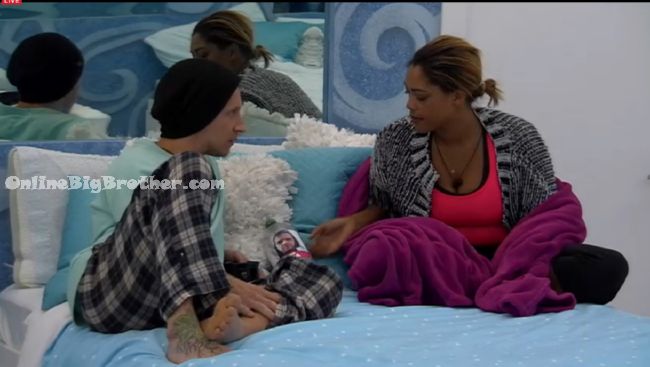 10:30pm Bobby and Brittnee
Bobby is pissed that Zach was throwing his name out there as a backdoor. Says Zach should have came to him and told him even if Zach wasn't serious about it.
Godfrey comes in Brittnee leaves.. Bobby tells him to put on his poker face.
Godfrey – is it looking good
Bobby – yup it's just been decided.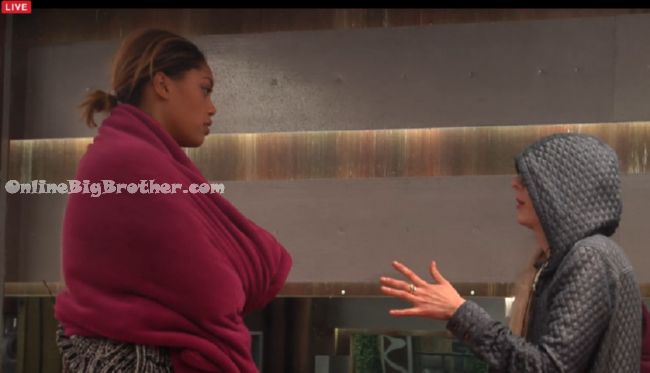 10:36pm Hot Tub Sarah and Brittnee
Chatting about Jordan going home..
brittnee – you're OK with this
Sarah – 100%
Sarah adds that Jordan lied to her.. she's proud of her self for doing this because other than Brittnee Jordan is the only other person she is close to. She's sad because Jordan loves the game so much then points out so did Johnny and Naeha and Zach's crew got them out. They agree Zach's bunch of Diapers played everyone in the house.
Sarah says if bruno and Bobby were going to tattle they would have already "You can't hold this in"
Sarah trusts them 'Zach would be a idiot to go after us before he went after god"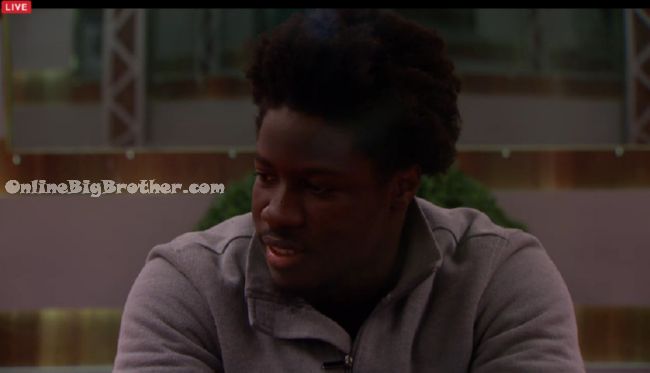 10:52pm
Alive to sleep another day
ALLIANCES IN THE HOUSE
There are always a lot of Alliance but we've tried to make sense of it all.. Read our alliance help guide
[polldaddy poll=8810064]