| | | | |
| --- | --- | --- | --- |
| HOH Part 1 | Paul | HOH Part 2 | ? |
| HOH Part 3 | ? | Final HOH Winner: | ? |
You can now get 1-month FREE with promo code: FALLACCESS – expires 9/16/16!
1-month FREE with promo code: FALLACCESS
Watch the next month of the feeds for FREE – 1 month free!!!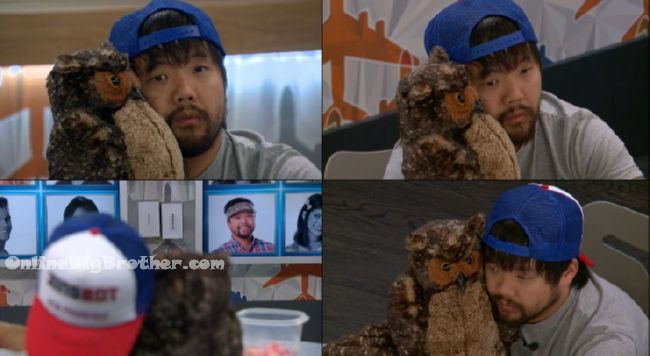 8:09pm James and his friend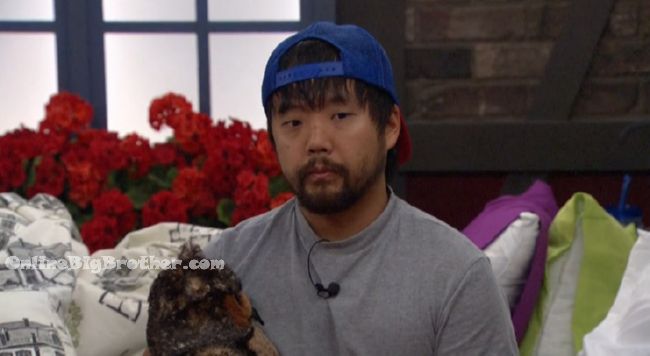 8:30pm James and Paul London room
James can't figure out how to spell Joeza. He's been hunting around the house looking for something with his name on it. Paul tells him it's JOse (knowing it's Joeza)
James- she know she has to win against you..
James- she made clear.. I'm not taking paul I would never take paul .. But this was before corey so she's feeling the same way about you
Paul – I wouldn't expect her to take me..
James- she knows she has to win
Paul – Okay good..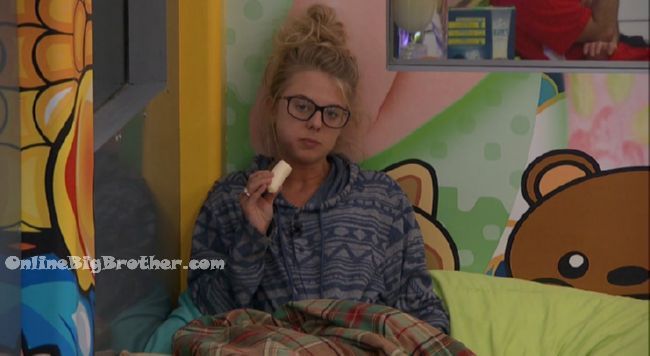 9:07pm Speculation about part 2 of the final HOH. Nicole thinks it'll be tomorrow but then 2 minutes later says it could be tonight when it's cool
Nicole – gets hot outside
James – get's out in those streets..
Paul is going to pass out.
Nicole says he'll get called into the Diary room right before
Paul – because I'll probably announce it
Nicole – ya
Nicole – I'm shocked I thought it wouldn't be till 2pm
Paul – it's a big setup..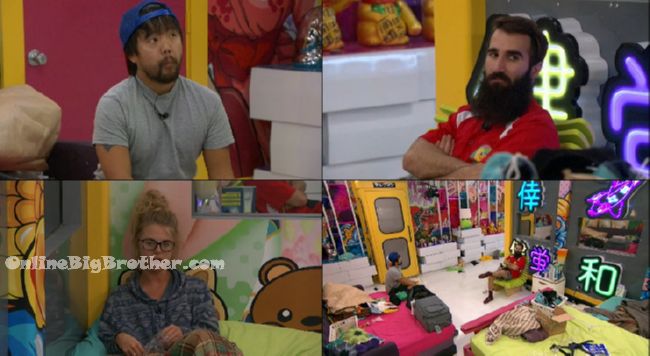 9:41pm final 3 in the tokyo room talking about the season.
James goes on about Natalie always thinking he had an alliance with Nicole. Adds that Natalie was pissed about the guys alliance earlier in the season.
Nicole bring sup Michelle making up "the advancemen" alliance and blamed it on Tiffany.
Paul – so technically Tiffany was innocent..
Nicole – ya
Paul – that's f*** up and we made her out as this crazy f**
Nicole says Tiffany did say some crazy stuff
James- Paulie (They are talking about Paulie) did not want Tiffany in this house.. He was threatened by her because the way her sister played.. He saw similarities in her game play he said we need to clip her now.
Paul – I bet Paulie is the most upset in jury house
James- I think Natalie.. Not more than Paulie
James says he was the one that mainly betrayed Paulie. James says he heard Paulie was throwing his name out there, "we were allied together I shouldn't hear my name.. "
Paul says the fact his name was very close to Paulie screwed him because people would tell stories but mix the names up. And Paulie was running around throwing names left and right "Names lost in translations… Emphasis on the E mother f*** we're two people"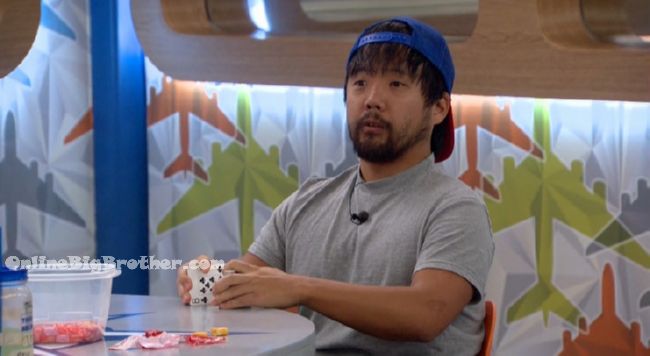 10:03pm Bathroom James and Paul
James talks about what it's like when you leave the game
JAme s- you go straight from Big brother to civilization real fast..
James- you'll feel like a A-list celebrity for about… a couple hours..
Paul – you rub icy hot on your balls i'll give you 500 dollars
James – for real
PAul – you got to really rub it on
Paul says he's excited to meet other BB houseguests "Share stories.. share experiences and shit "
James- you know what I was excited for when I left BB whenever I say a Check marked with my name ..
Paul – Vacation.. that happened right when you got off
Jame s- months and months..
Paul – I wouldn't mind that but I need your help with that one
James- I got you man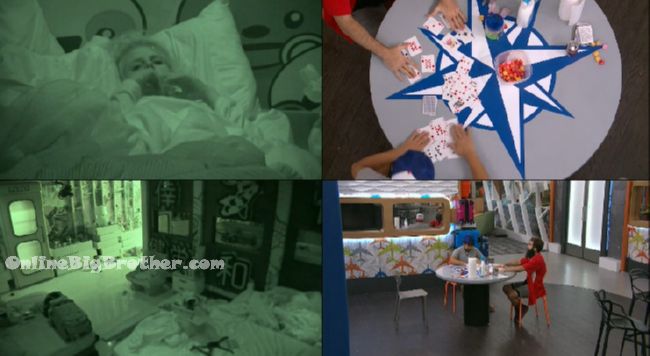 10:17pm Paul and James cards.. Nicole sleeping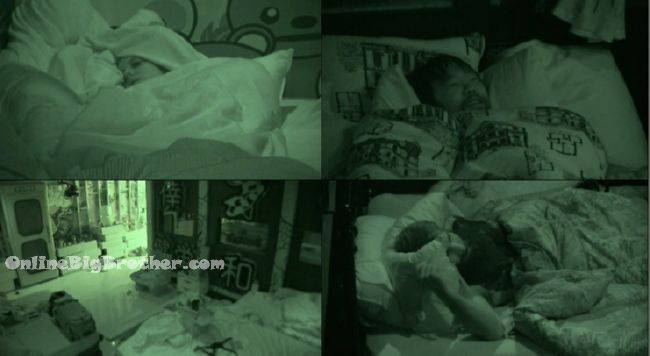 10:32pm
Paul – f*** I'm going commando..
James- no way
They start talking about porno's. James says that's that must be the craziest thing working in the porn industry..
Paul tells a story about a girl he knew in Community college that was "Fine" and was doing porn movies.
10:50pm All feeds on a sleeping Nicole…
Without your support this site wouldn't be possible. Donations support this site more than anything. If you dig our spoilers please find a way to support us. ANY Amount is greatly appreciated :)
[polldaddy poll=9517035]