Big Brother Canada Spoilers – The live feeds were down for most of the day due to technical trouble. Sam is still going to be evicted.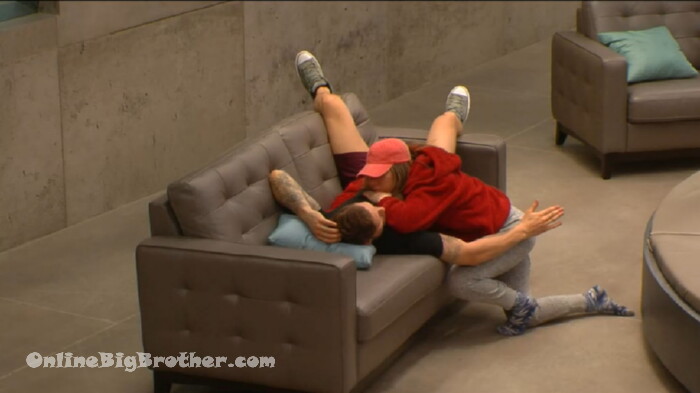 8:10pm Adam and Sam Cuddling..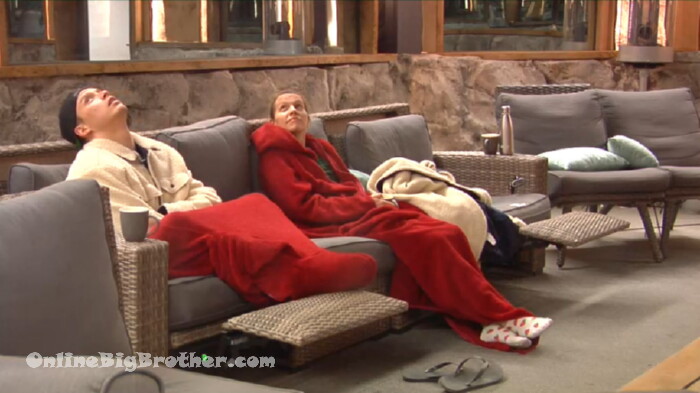 8:37pm Cory and Damien
Cory says she doesn't think Sam is going to try to talk to me in case of a tie breaker
Damien – just enjoy your day finally
Cory – I'm just wondering if Adam will come to me and own up to everything because he hasn't done that yet
Damien – let him keep digging himself
Anthony joins them. Goes on about Sam "grasping" Adam's mind and taking control of his "entire game"
Anthony – she lied to a bunch of people and she was the leader of that group I think..
Cory – yeah
Cory – things didn't make sense them doing the things they did
Damien – premature.. they got too excited..
Damien says it's a pit fall for being a fan of the game.. you get too excited.
Cory says Damien and Anthony were two people she she told she wouldn't put on the block nobody else.
Cory – well I told Adam and Sam I wouldn't once dam dropped but that's before I knew the sh1t . I made it under certain assumptions
Cory – when I tell someone (you aren't going up) I make it under certain assumptions .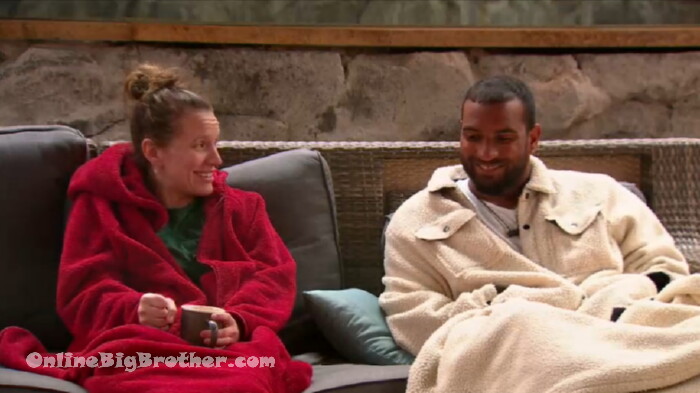 Damien leaves..
Anthony – keep in mind that Sam told everyone the three of us are working together It's funny.. I can see why people would think that..
Cory – he follows us around
Cory – he knows that we have the goods and he wants in on it. He pretends he doesn't want to know but he really wants to know.
Anthony – he never wants to say anything and that ain't fair Damien
Cory – I know
Anthony – you could have been here you could have been on the iron throne with us
Cory mentions Este wanting a final 5 with Anthony, Cory, Dane, Damien and her.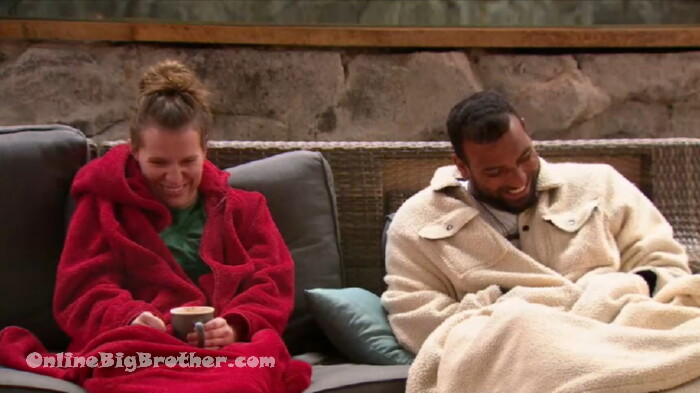 Anthony says it's a shame Este won't make it past next week… They laugh..
Cory says Anthony is bringing it out of her she's had "Camera Time" where they said "Cory Kennedy that's savage"
They laugh more…
Cory – I feel like we complement each other well (You're Anthony's puppet)
Anthony – great team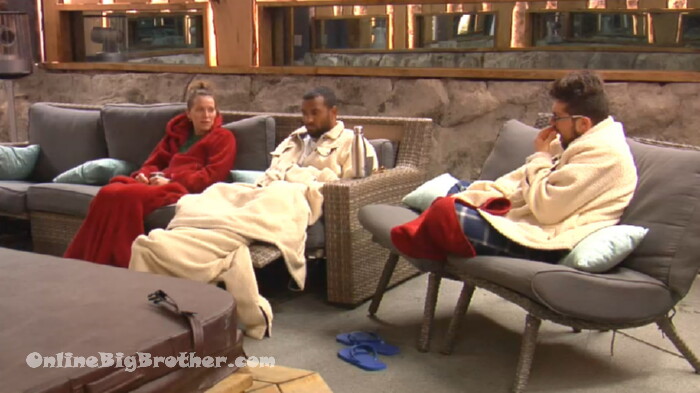 Mark joins them.. Anthony tells him how solid the three of them are.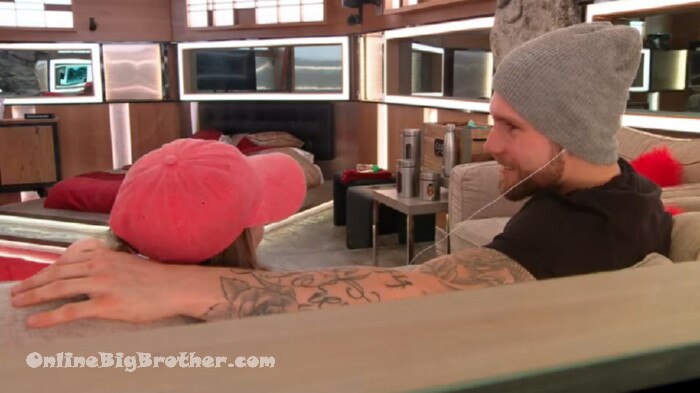 8:30pm Cory gave Adam and Sam the HOH room and a beer for a bit.