Big Brother Canada Spoilers – It's a long shot that Sam will get the votes to stay. You can bet the farm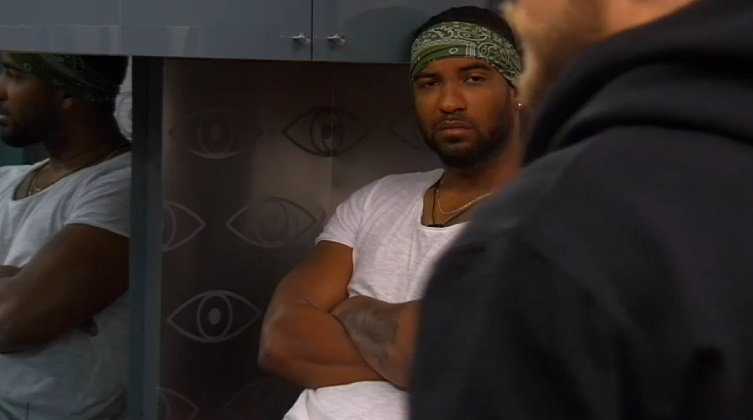 9:20am Mark, Anthony, and Dane
Talking about Adam's campaigning, "Sam will always be a target instead of you, Sam is a better competitor than Este"
Anthony – he's oblivious .. he doesn't understand A) she put Mark on the block .. Hates Dane.. has been telling cory and everyone in the house Dane is a compulsive liar I want to get him out of the house
Anthony – She threw Adam's name under the bus to Cory she said to keep me in the house and I promise I'll go after Adam next week
Dane – and she said your name…
Dane – no way
Anthony – no chance
Dane about SAm – I can't believe you said Adam's name.. you f*ing B1tch. The only reason you are here is because of Adam.
Anthony – we should have never let her get this far
Dane agrees
Mark says, If we all make it to final five with Sam and Adam we're screwed.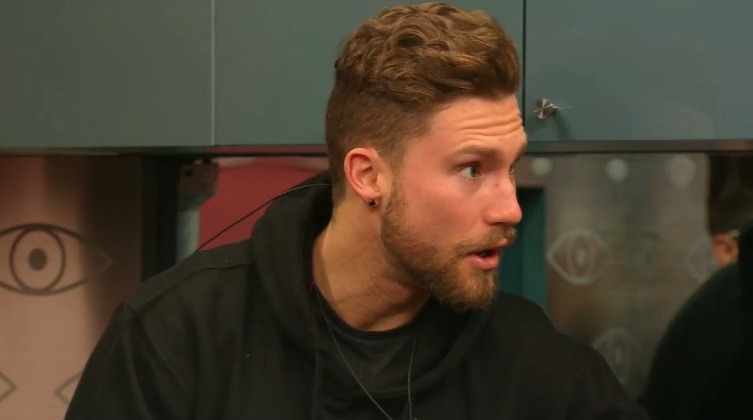 They contemplate who should go up next week. Anthony asks Mark who he would put up
Mark – Adam and Este
Mark – Adam you ain't on my side bro and Este well you kinda f*ed me
Dane – I would be in a difficult position if I won .. I don't know what I would do I would listen to the boy. I'm close to Damien, close to Este ..
Adam comes in "the conversation we had last night I've been running in my head"
Adam asks them who the best person for them to make it to final 5 is
Anthony – not Sam
Adam – no, Kyra
they all agree
Adam – Sam goes this week, Damien or Este wins me and Kyra are going up
Adam – I pull myself down, Kyra goes home…
mark says the second best person to bring is Este.
Adam – yes
Dane agrees
Adam says everyone is putting up Kyra next week and if they do they won't have her for final 5.
Mark – I'm not putting up Kyra next week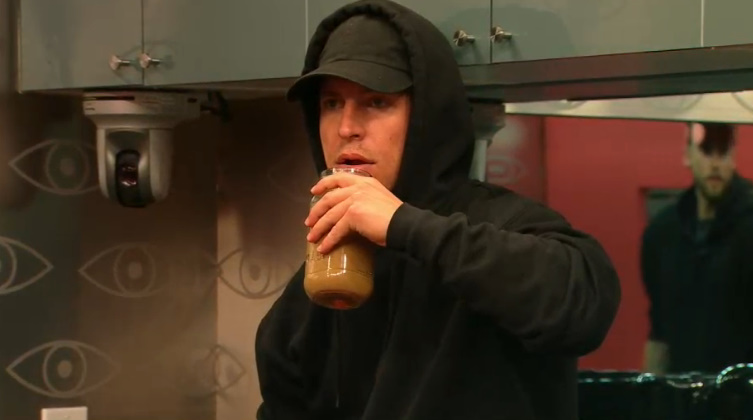 Dane leaves.
Adam's big idea is if Damien and Este win next week they will lose Kyra for their final 5. This is why they need to keep SAm so she stays the target of the house.
He's also presenting them with idea that they have to make sure that going into the triple there's no chance of 2 boys ending up on the block.
Anthony – Cory
Adam – that's one
Mark – so you are saying if Sam wins the triple she will keep all of us safe .. bull crap
Anthony – if Sam wins the triple 3, not 2 are going up (Dane, Mark, and Anthony)
Adam – you don't thin Este will
Anthony – no
Adam – three boys
Anthony – no
Mark – Este will put me up and you up.
Anthony says that they are playing big brother they started the PB alliance from day one. They all have been building relationships with people and know what's going on in the house more than Adam because he's been stuck with Sam. (well also winning HOH's and POVs)
Anthony says he sees what Adam is saying about keeping Sam to ensure they have Kyra to final 5 but it doesn't make sense.
Adam – if we go to final 5 with Cory it'll get f*ed up
Anthony – no it's not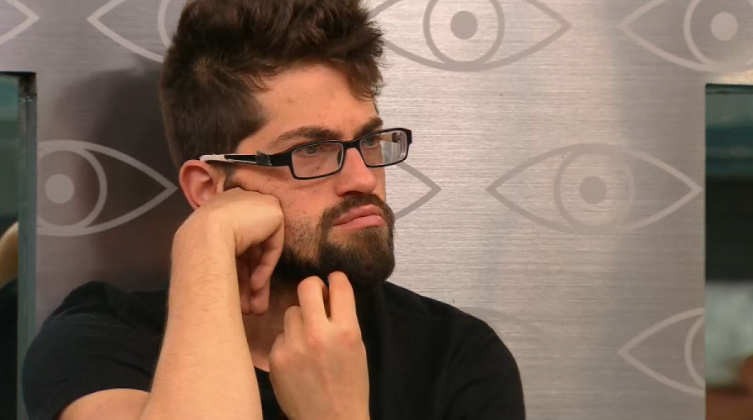 Anthony now saying they need to keep Cory in the game to final 5.
Adam completely disagrees "bro what are you thinking"
Anthony – I'm thinking with my brain not my heart
Adam – you are thinking because if someone f*s up Cory is taking you
Anthony calls Adam out for wanting Sam inJury for a vote.
Anthony – This is about PB this is about a legacy
Adam says they talked about this last night. If Kyra comes to final 5 all of PB has an equal chance but if it's Cory she will always put up Adam/Mark/Dane over Anthony so Anthony has the benefit.
Adam – none of us are attached to Kyra
Anthony stays steadfast that Cory would not put Adam up. Adam is certain she will "if she wins it'll be me Dane and Este"
Anthony – Nope
Adam – you don't control this woman man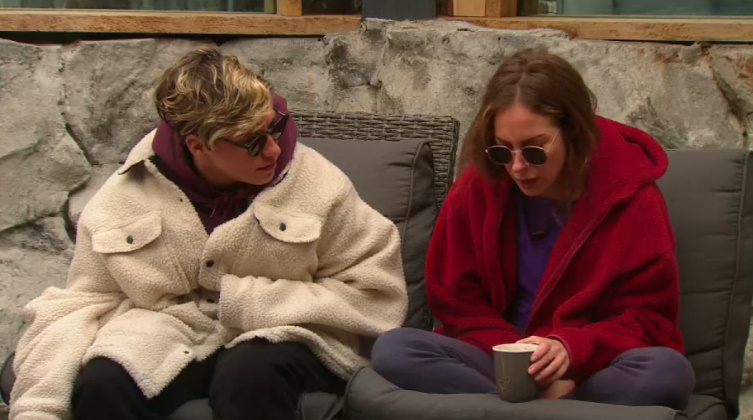 10:40am Kyra and Sam
Kyra – people are scared if you win HOH but your campaign is the best it could be there's a shot jit's not over.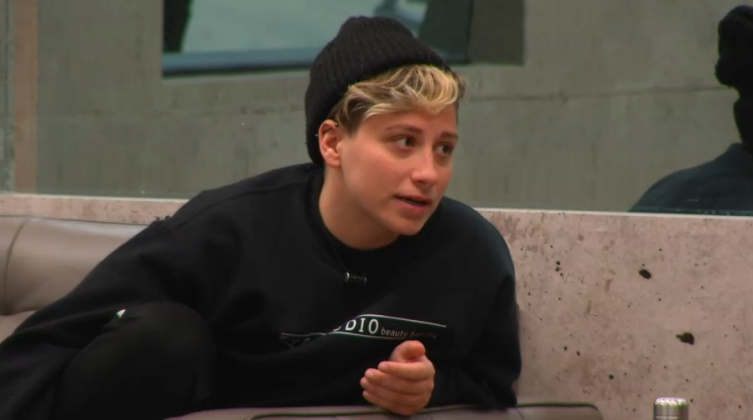 11:10am Kyra and Adam
Kyra says they both know Sam doesn't have a good chance to stay. Kyra still thinks it was more of a chance than Chelsea had.
Kyra doesn't want Adam and Sam to have any sour tastes in their mouth. (there was a tiff)
Adam – I'm going to grab her by the face when she's walking up the stairs and kiss her..
Adam – I am going to fight hard for you to get to final 5
Kyra – I will fight for you to.. you are a hot head you are but it makes you predictable. I don't trust you fully but I trust you more than I trust them.
Kyra – I see what numbers are left.. Adam I have your back
Adam says he would rather see Kyra go to final 5 over Este and "a few people"
Adam – you know who I am talking about
Kyra – we have to be very careful we are going to be the easy ones.
Kyra – you have to make sure to stay good with the boys and try and stay level headed.. You fought for Sam as best you could no it's up to her.
Kyra – she's got to do it on her own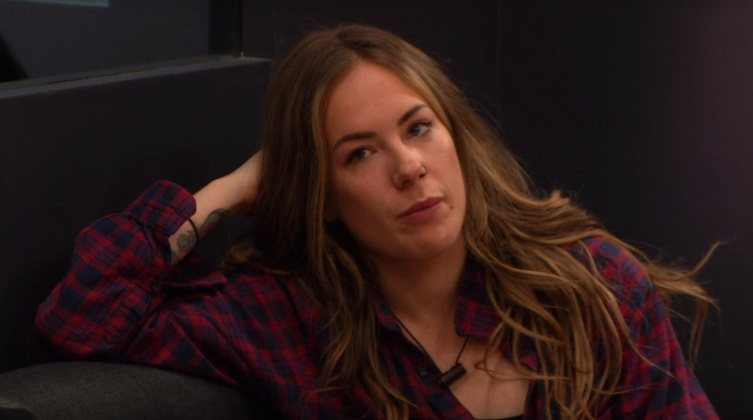 2:40pm Adam, Sam and Kyra
Kyra – I don't know how to fake it with these people anymore.. so work on Mark, be nice to Dane
Adam will talk to Dane again.
Sam – I wouldn't talk to Anthony anymore
Adam – talked to him twice already didn't get anywhere
Kyra- he's giving me the cold shoulder to be honest.. do you think he's playing me a little bit
Adam – Anthony?
Kyra – yeah
Adam sighs – isn't he playing everybody
They think Anthony has a final 2 with Cory. Adam points out the two of them are together 24/7
Kyra asks if the guys know Cory and Anthony are close and she will take Anthony.
Adam thinks Dane knows it's not smart to talk Cory to the end.
Kyra says Cory has a "big Crush" on Anothy
Sam – She's so in love with him.. Sorry Mike your girl's in love with Anthony.
Adam – don't say that
Sam – it true
Kyra says she can love more than one person
Sam – I can feel bad for mike because I do
Kyra – she (Cory) is crazy about Anthony
Adam – it is sickening, to be honest
Kyra – he got pissed at me for being glued to Chelsea.
Sam – they (Cory and Anthony) do everything together if they are not together it is weird
Sam – oh my god Anthony is the worst
Kyra – I actually like Anthony I just don't trust Cory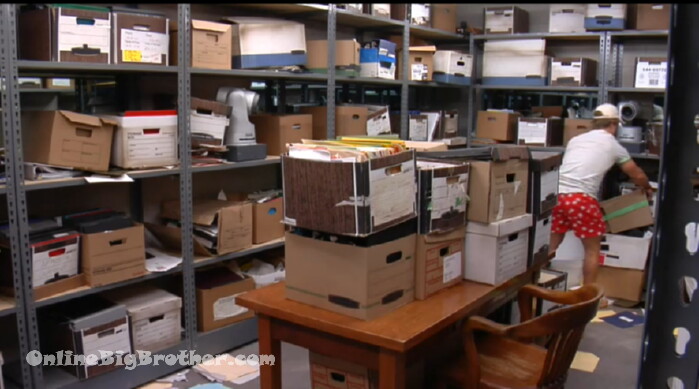 7:30pm Dane in the Archive room counting boxes.
Wednesday Morning @ Noon .. When the lights came on for the day the houseguests were still sleeping. Feeds have been off for the last 3 hours.
We've received a tweet that the Live feeds are experiencing technical difficulties. Chance are updates won't be incoming until after the episode.