HOH: Xavier
SAFE: Christian, Alyssa and Sarah Beth
HAVENOTS: ?
WILDCARD Competition Winner: ?
Nominations: ??
Power of Veto Players: Xavier, ?, ? , ?
Power of Veto:
Power of Veto Ceremony:
Big Brother 23 Houseguest Rankings – – RANK THE HOUSEGUESTS –
View the previous day ranks on the – Ranking Grid
Big Brother Spoilers – Shocking they brought the feeds back.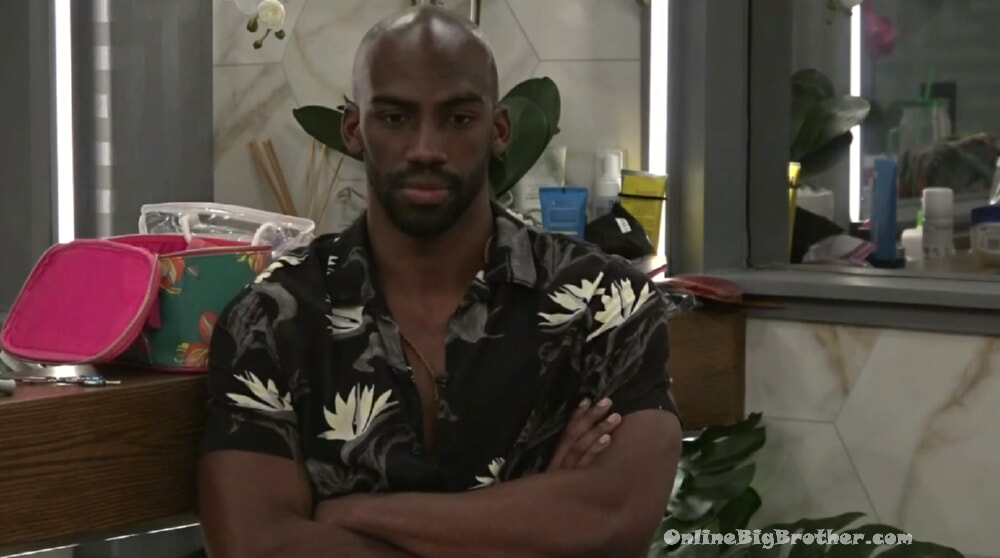 6:13 pm
Xavier – Let's figure out how I'm going to do this…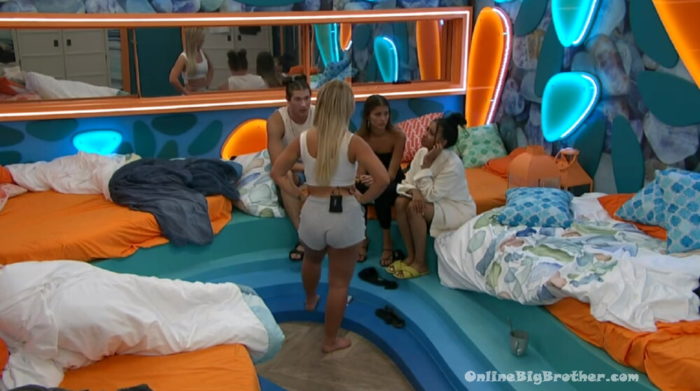 6:16 pm Bed Drama
Brent was picking a bed right beside Alyssa and Christian
Alyssa doesn't want to be next to him. Says he should sleep in Frenchie's bed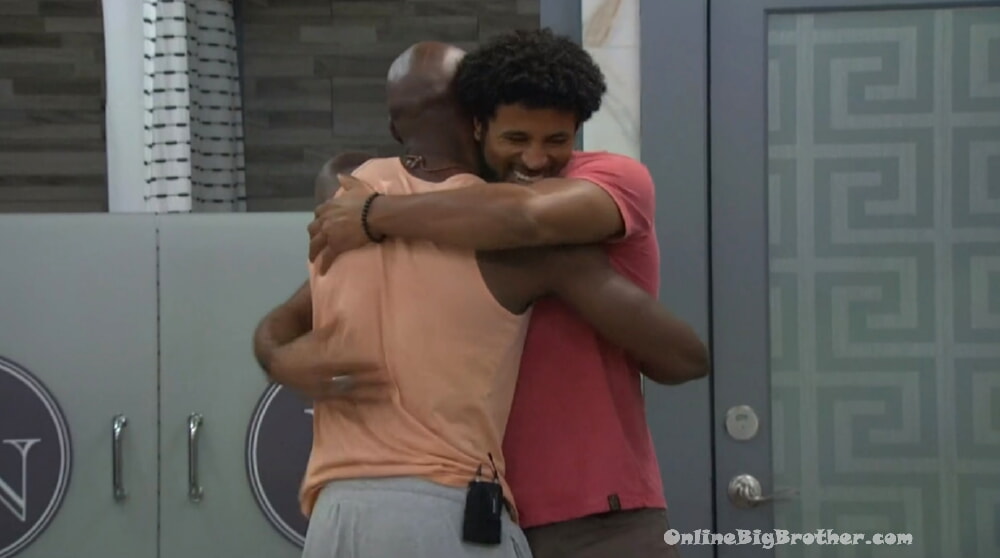 6:17 pm Xavier and Kyland
Kyland says he thought Hannah and DerekX might end up winning it.
Xavier asks when Kyland won did he do meetings right away or chill the first night.
Kyland – Chill the first night. I talked to Frenchie because he wanted to talk
Xavier – Right now I kinda wanna chill
Kyland says he told everyone lets chill and they were all cool with it.
Xavier – Chill..
Kyland – one week doesn't make me an expert I just have what I have
Xavier – "back to back"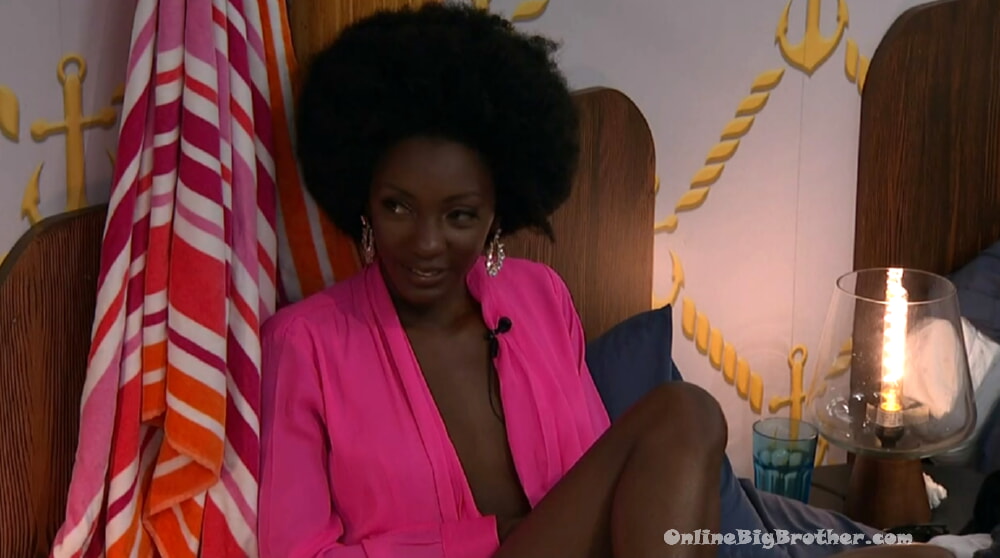 6:19 pm Azah back to her spot.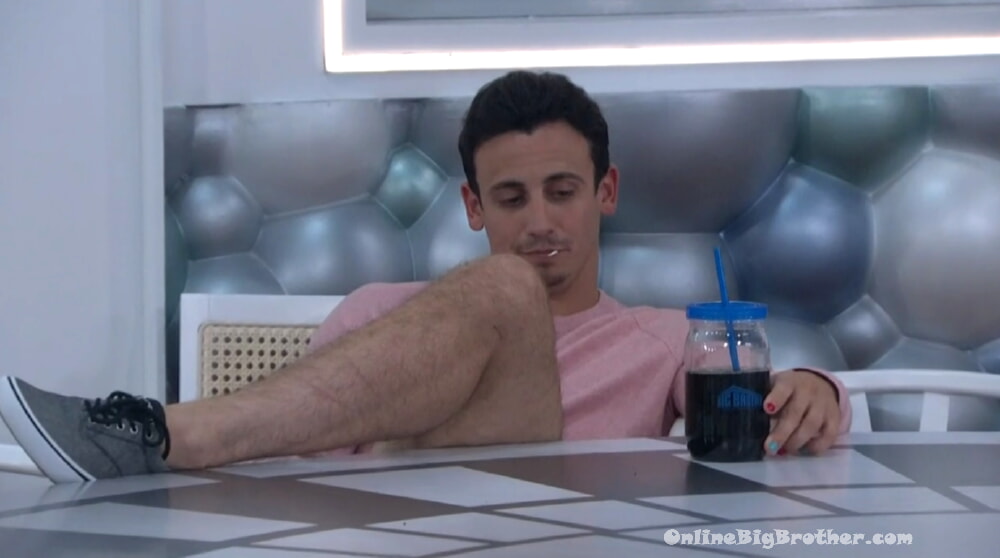 6:23 pm Brent starts hitting the DR Pepper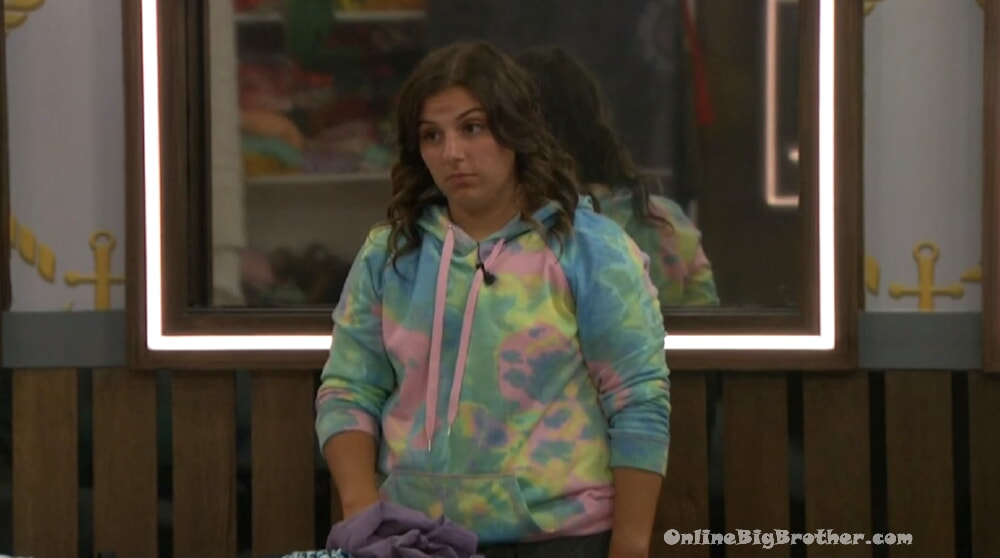 6:30 pm Azah and Brit
Brit says X is doing what benefits his team that is what I heard from Sarah Beth
Brit says from what Sarah Beth told her they are going for Brent and he can't even play in the wildcard and save himself.
Brit – my only fear of this week from the veto and wins it who goes up?
Azah – I don't know the logical thing would be to keep Whitney
Brit – I really hope I have nothing to worry about this week
Claire joins them.
Brit – who are you feeling
Claire – I'm feeling we shouldn't be targets.. a pawn potential he holds his cards close
Brit says the perfect scenario is DerekX plays the wildcard and loses.
Claire – I heard DerekX's team wants him to play in it.
Azah says if DerekX wins some power where it saves his entire team they would be in trouble.

6:45 pm Xavier, Alyssa and Christian
Chilling on the couch. Xavier says three of them on their team have won a competition now.
Xavier – tonight just chill.. I'll probably will do one on ones but for the other meetings I want you in there as well.
Xavier plans to model his HOH after Kylands. Have structured team meetings and structured one on ones.
They go on about how awesome their team is at winning competitions.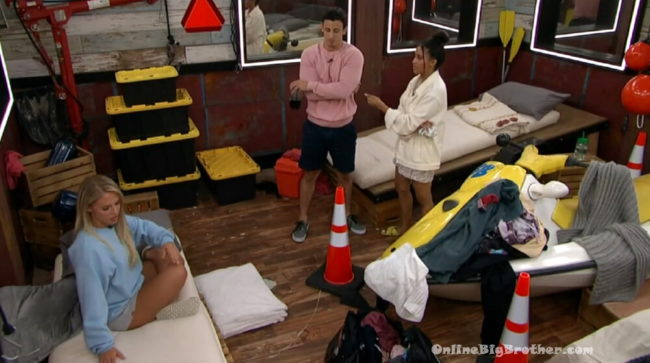 6:50 pm Brent, Hannah and Whtiney
Hannah says this is a good thing for them she doesn't see them being put up.
Brent says they have an alliance together called the radicals
Brent – me and DerekX didn't want to win it but I would have liked to make it to the second question
Brent says BIGD voted to keep Frenchie he can't be trusted
Hannah says that was a sympathy vote
Brent – me and DerekX didn't want to win it.. HAHAH
Brent – X's team is going to be a target 9Next week) but we can protect them.
Brent – I'm going to lay low I think DerekX is going to lay low.
DerekX joins them and they have a team meeting.
Brent tells DerekX that Hannah says this is great for their team.
Brent – I'm just chilling today and everyone asks me what's wrong.. I'm like I'm just chilling I've been asked a million times.. Are you okay
7:00 pm
DX and Hannah
They high five
Hannah – we could have kept going
DX – that was a easy comp. normally I'm not good at memory but that one was easy
Hannah – everyone was like that comp was so detailed
DX – now I know we can definitely win these comps. Brent got out first round HOLY Sh1t. This guy's not winning any veto
They laugh