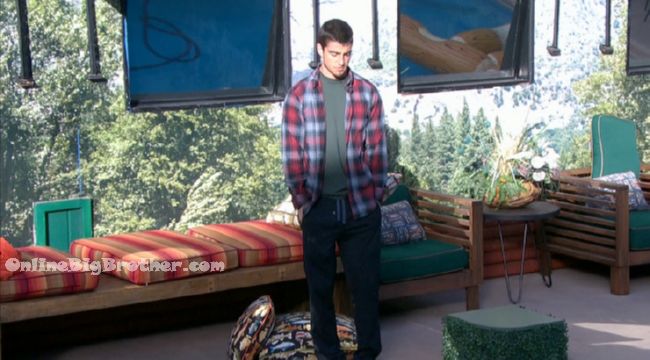 8:33am
Monte – it's cold… ohh the sun.. there you go..
Monte – hmm… Flipped on me.. I cam on too strong as the leader..
Monte – I didn't judge him.. the entire house judged me.. they didn't find anything wrong with me so they pinned the typical stereotype.
Monte – Hmmm.. .yup.. That's the whole house couldn't find what's wrong with me and was intimidated.. went to bed at 12 Sorry makes me judgmental..
Monte – There that dumb good god.. I'm too smart to be in this house.. I'm the only one not stuck in the … … of things
Monte – Frigging Danielle.. there's no reason to stir the pot like that.. No good..
Monte – I feel bad for Justin… really .. all because of frigging Danielle..
Monte – he is sexist.. that is true.. U dunno no guy talks football .. but a lot of girls do.. so I talk to.. well now you're being sexist trying to get with all the women. .. NO.. I don't click with any guys in here.
Monte – the only guy I click with is in a showmance with a girl that is drama heavy and tries to manipulate things there fore I have to be close to the girls.. Maybe Scott will come along..
Mont e- the house is painting that narrative on me.. the show is painting that narrative on me.. means my ass is going up and they'll send me home.. it's unfortunate..
Monte – I would rather go out losing a veto comp than a false accusation of my character, I'm smarter than racism and all that junk.
Monte – Some people in this house aren't, obviously. Me Neeley been cool since day one shot me straight..
Monte – Very respectful to Jason..
Monte – Old cornbread.. house turned on both of us buddy.. white guys with a thick accent we didn't have a chance.
Monte – That's wrong I hate to say it.. But I haven't given anyone reason to hate me.. that's the only logical explanation.
Monte- that's sad thought this country was more advance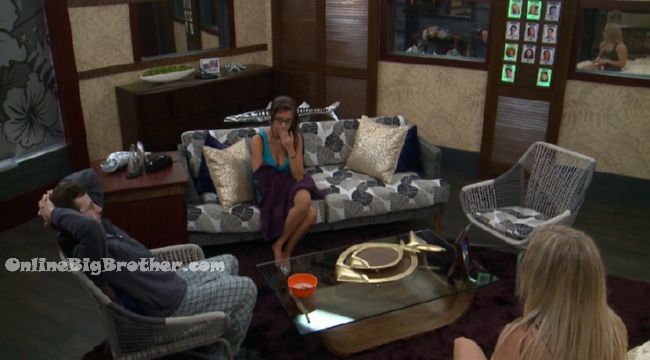 11:13am HOH Shelby, Alex and Scott
They remind him that their side of the house are the only ones still talking to Scott. Scott mentions how the other side won't look him in the eye.
Scott – I cannot go to the other side of the house..
Scott says other than Neeley that entire side of the house was not talking to him at all.
Shelby says Danielle thinks she knows everything about the game because she was on the block last week and stayed.
Scott says he made a mistake should have voted out Danielle, "Yesterday showed me where everyone's true colours are"
11:34pm HOH Pictures
Today's Pyramid Successfully pulled off.. #BBOTT @DawgsBigBrother pic.twitter.com/gIyPDHcTFw

— OnlineBigBrother.com (@bigbspoilers) October 9, 2016
CBS All Access Live Feeds! Test them out 1 Week for FREE!
12:20pm POol side…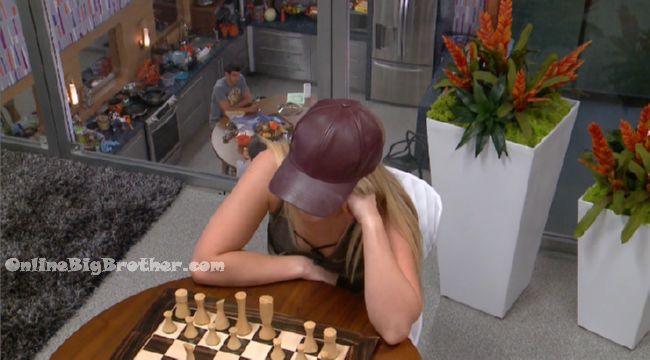 1:06pm Shelby and Alex
Talking about Votes, Shelby – It's only to make safe"
Alex – ya
They can't make plans until America's nominee is known.
Shelby – Monte is pushing for you to put up Kryssie
Alex – she's not coming after us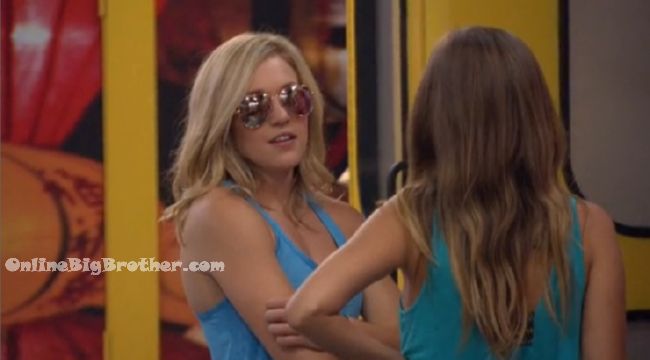 2:31pm Shelby and MOrgan
talkign about Monte still trying to get Kryssie put up
Shelby says if Danielle goes Shane will be forced to move back with them.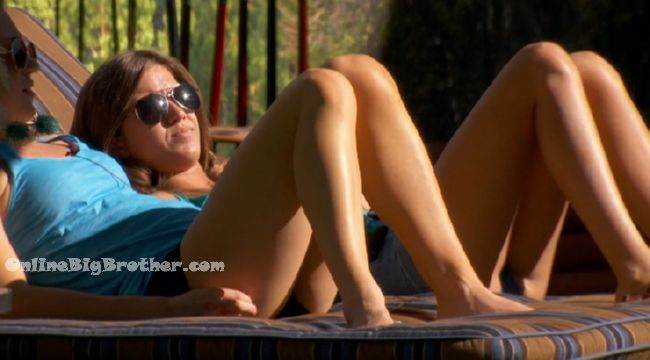 3:19pm Morgan and Shelby
Going over votes
Morgan – Scott would vote Danielle.. let say it's me up worst case scenario.. You, Whitney, Monte, Scott
Shelby – our only for sure votes..
Morgan – ya
Shelby – the other side of the house will be Justin, Jason, Kryssie, Neeley … who are we forgetting
Morgan – that's 4 and 4 and America's vote
Morgan – we would need Neeley to flip
Shelby – I don't think she'll flip against Danielle though
Morgan – damn
they agree they'll have to see with the "Veto thing"
Shelby – ant the America nom too…
Shelby says if the america nom is someone like Neeley or Kryssie, "It'll be f**** awesome"
Shelby – if Justin is the America nom Alex wil be in a tough spot
Morgan says if Veto is played Alex will have to put Scott up and he'll go home
Shelby laughs how Monte is still wanting Kryssie to go up. Even though he has safety "already had Her necklace lite up"
Morgan think they should keep Kryssie around "For another week"
Shelby – ya we'll see
Shelby – Scott want to get her out Monte want ot get her out let those people do it..
Shelby says she's not even goign to pick a target until she wins HOH
Morgan agrees..
Shelby – who ever the America nom is has a HUGE chance of going home this week HUGE
Shelby says she tries to stay up but she can't the other side just doesn't like her.
Shelby says the other side really likes Whitney.
Shelby – Justin might be down with splitting up the showmance..
Morgan – ya and I think Whitney is closer to Justin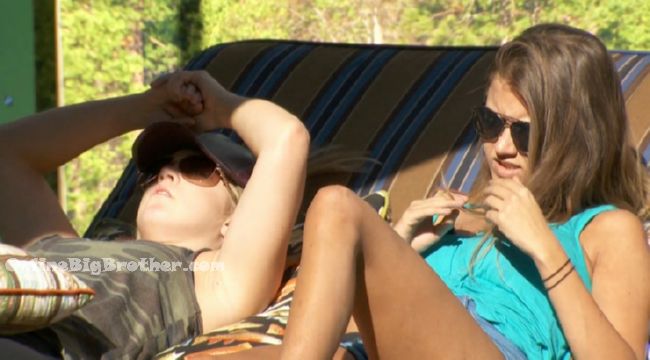 3:34pm Backyard Alex and Shelby
Trying to figure out the POV competition tomorrow. Shelby says she's glad the season is on the live feeds because it means everyone watching 'Will know Monte's not racist"
Alex – if it was more casual people watching it would NOT be strategic, It would be based on how you were edited.. it's very different. (Alex = great maybe greatest )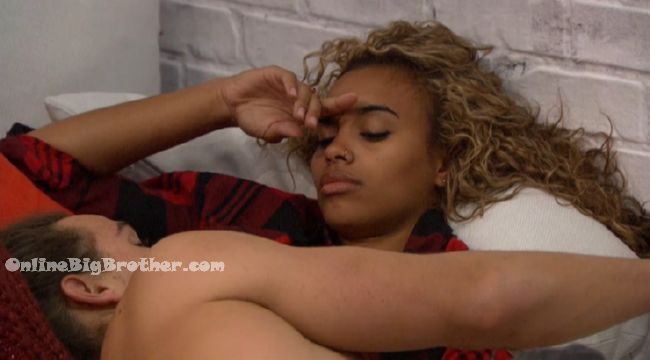 3:39pm Shane and Danielle
talking about Kryssie "Hiding something" she would also talk about working out but she never works out in the house
They hear the camera moving and giggle "They're waiting for us to kiss"
(if it wasn't for the Overdose of showmance last season I would like this showmance. #Showmancenever)
3:50pm …… .. ….. . Happy Thanksgiving YO!!!!! !!! ! ! !
3:56pm MOrgan doing Danielle's nails.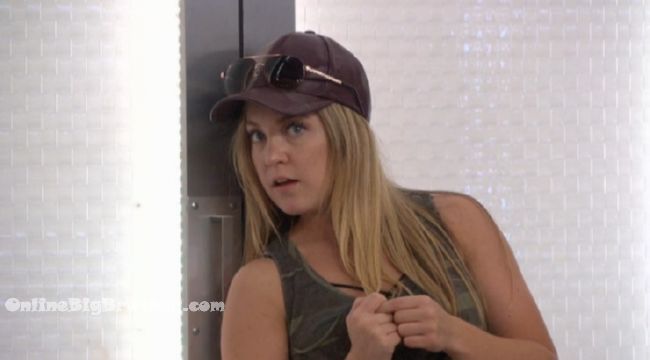 4:10pm While everyone is outside Alex and Shelby are looking around the house counting shit trying to find "Clues"
Alex – I hear voices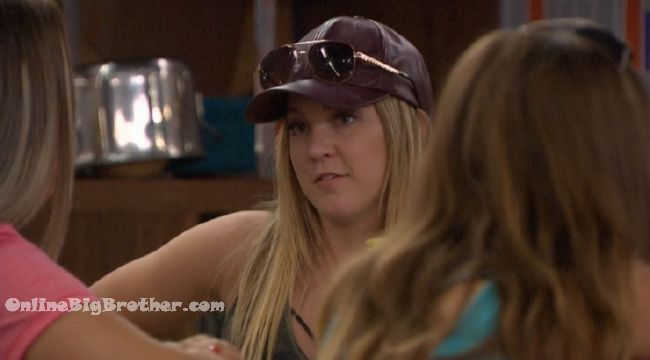 4:20pm Whitney, Shelby and Alex
Alex says she still feels pretty solid with the plan. Nothing has blown up yet. Shelby is surprised "They" Haven't come to her yet.
Alex – they are not even making eye contact
Whitney says she heard Danielle saying she think she's going up.
Shelby – I almost told her not to unpack when she started packing her stuff.. but I didn't. (Ohh damn)
They mention how last week Danielle said she wasn't going to pack. they don't like the cockiness.
Alex – "Rubs me the wrong way"
Alex says Shane won't be in the same room as her at least Danielle will have a conversation.
Whitney – does he even talk to anyone cause he never talks to me
Alex – he talked the first 3 days then completely stopped
Whitney – him going to Monte.. umm that's not how it works,.
Whitney adds Shane going to Monte to talk to the HOH instead of being the HOH is poor game play.
Shelby calls that a snake
Alex – they never talked to me one on one either…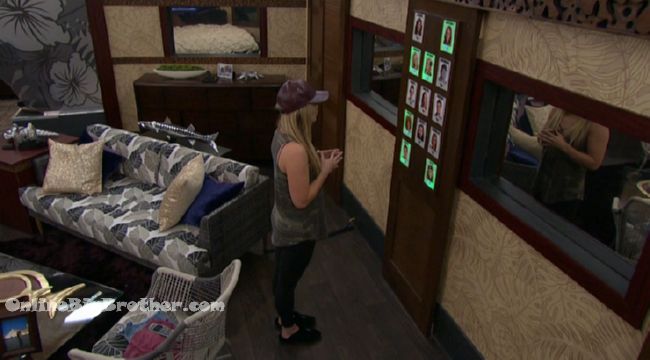 7:05pm Safety Ceremony..
Shelby, Justin, Monte and Scott are safe. Alex nominated Danielle and Shane
Shane and Danielle nominated for evicton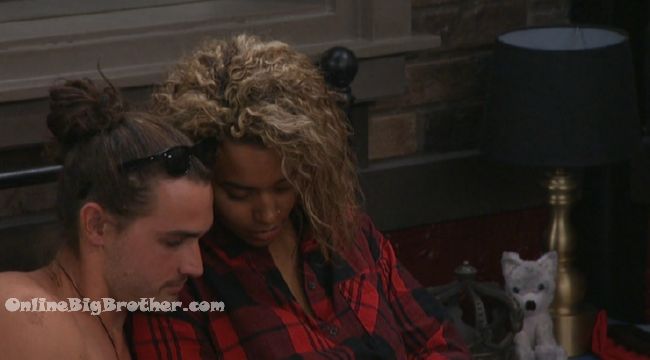 7:08pm Shane and Danielle London room
Shane – it'll be personal next week
Danielle – Stop
Shane – we have to kick butt.. America will put up someone else lets hope for the best
Shane – it's the stupidest move cause.. one of us will survive and if I leave you'll take her out
Shane – you leave I will take her out.. she has no one on her he should have put up a pawn.. it's the stupidest move..
Danielle – ya..
Shane – hopefully America puts up Monte or Scott, we have the votes to take them out
Shane – she's not goign to survive next week if our side wins HOH.. She made a stupid move..
Danielle says Alex did this because that is what Shelby wanted not what Alex wanted.
[polldaddy poll=9545742]