Quick Big Brother Spoilers
Head of Household:  Taylor
Nominees: Turner & Brittany
POV Players: Taylor, Brittany, Turner, Monte
POV Winner:
Veto Ceremony:
Lock your ranks in before midnight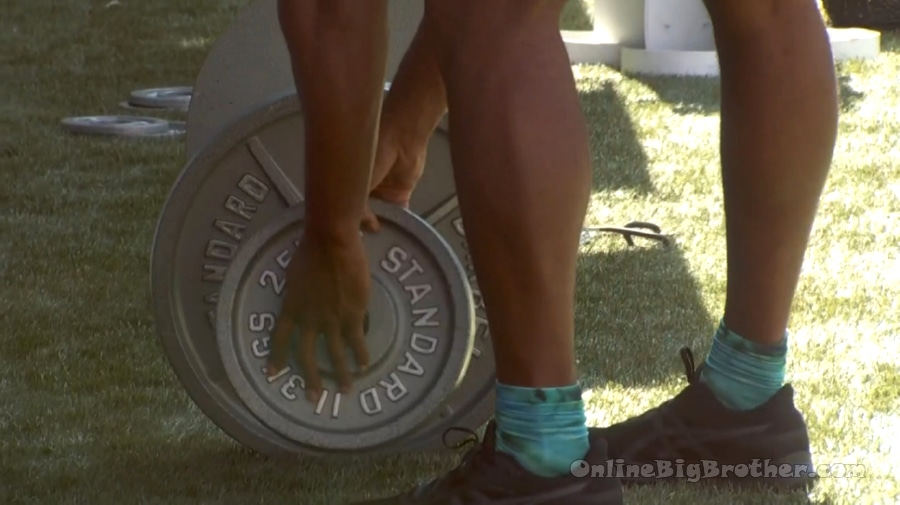 Noon Monte hitting the steel
Monte – we all know Brittany has been doing some shady shit. Maybe taylor, maybe Turner have been doing their fair share of lying too. Out of everybody that has been the most egregious those tend to be the ones that get evicted and I plan on that. Another reality for this week not trying to be some sorta righteous savior for Big Brother But I will say that if there is a season I am a part of this here season 24 not going to carry somebody to final 3 just because I think I can beat them easier.
Monte – I don't mind competition but I also don't mind Reason and logic if I take Turner to final 3 along with Taylor and myself it is very clear in either scenario of them winning they will take me in their final 2. (facts)
Monte – why sit here and fiddle around with the idea of taking Brittany if I take her to final 3 and Brittany and Taylor if they win one of the competitions they will take each other. I don't care what Taylor tells me I definitely don't care what Brittany tells me. That is the raw reality.
Monte – for the black community I got to say it feels good to be able to have two African Americans representing the final 3 in this season of Big Brother and I have love and respect with what the cookout did last year. We did it in a different way and we proved we could do it in a different way. Even when people suspected we were doing it like last year we did it a different way.
Monte – love that.. love doing what people don't expect of me love the surprise factor.
Monte- here we are the second to last week in this house. I've sealed my fate in the final 3. People can talk, people can make their pitches. It could be Taylor It could be Brittany. The sounds logic can never be defeated.
Monte – do I think Turner has a great resume? I do. Do I think he's a great competitor? I do. Do I believe in myself? I do. Have a I beat Turner in a competition before? Just this morning and just two weeks ago. What makes me think I won't be able to do it again. Even if that is not the case. If I come up short my risks are a lot lower with Turner winning or with Taylor winning. That I do not sit in the final two than if Brittany wins and they have the option to take each other. It's simple reason and logic.
12:37 pm
Brittany sighs and continues to chew her mouth.
12:55 pm Taylor has put on her sequined outfit.
Monte approves "ohh wow"
12:56 pm After showing off Taylor heads back to change.
1:03 pm Taylor finds out that the HOH room is closed the AC was making noises. Turner says it spewed out dust.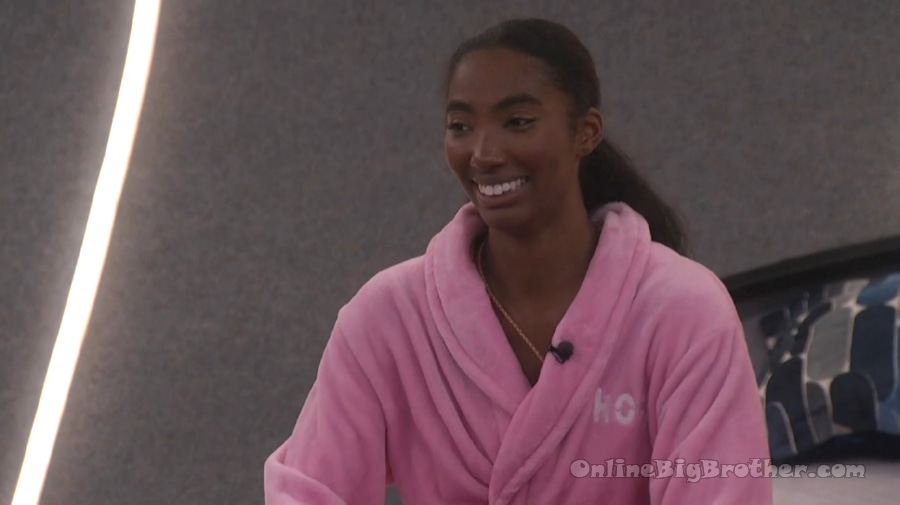 1:14 pm Turner and Taylor
HOH is open again. Taylor offers Turner a cider. He says he'll have it at night "I come alive at night"
They chit chat about the game. We're so happy Monte won veto. Turner thought Brittany was going to be good at the competition and almost won "She was 1 day off"
Turner – someone in our final 3 veto holder that's gas.
Turner – I've shown my character to Monte these past few months and I think Brittany has as well.
Taylor – the shade
Turner says his speech on Thursday will be "my speech is going to crazy not anything wild but. I'm going to have my Taylor moment. Part of the Taylor moment will be whether you stay in this house or walk out that door you're just a walking L to me
They laugh
Taylor – you are a walking L to me.. you can say that to mother Teresa and it would be funny
Turner says Brittany tried to manipulate him and f** him over so much he's not going to forget it. "I think the way I think and I won't change my mind and that is how I feel. I don't like Brittany and that is how it's going to be outside this house"
Taylor laughs.
Tuner hopes she feels good about him in the end. Taylor does but is scared of him.
Turner downplays his comp wins compared to the other remaining houseguests.
Taylor – have you guys talked about Final 2?
Turner – me and Monte? no have you?
Taylor – you two scare me.
Monte joins them.
Taylor – I was just telling Turner how I am struggling with the idea that I'm abandoning women twice in this game. When I wanted to play a 'Women forward game'
Taylor – you play with the cards you're dealt and I can't help it if the person I've been in it the longest ends up being a bad card.
Monte – it's strange how all the women in the house have been like.. you've said it since day one apparently Jasmine had her qualms with you.. Like what the f***. you don't even know people at that point
Taylor – she said to Brittany I don't like her she's not a girls girl
Turner – so dumb..
Monte – what a blunder
Turner – I know right.. jokes on them.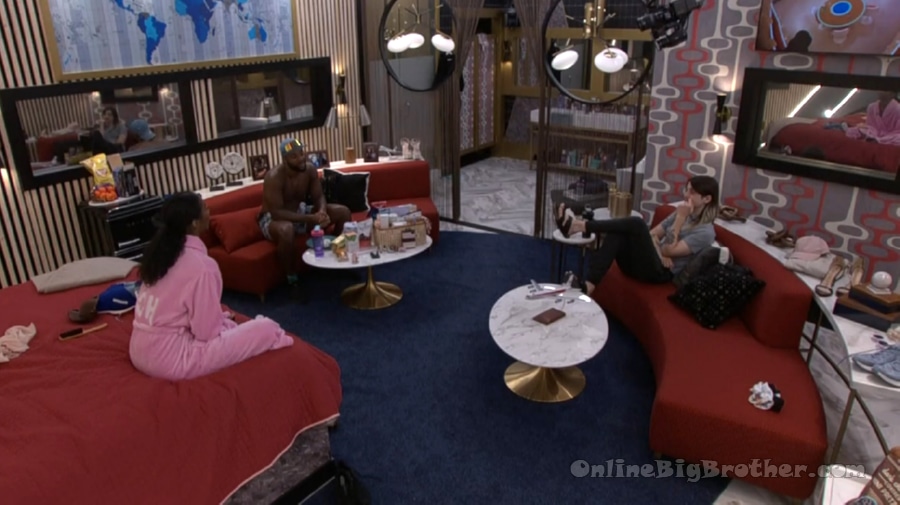 They talk about the veto again
Turner – I was tense for a second
Monte – Poor Brittany Blundered
Turner – BIG TIME
Monte – to not change the date
Taylor – yeah
Turner – that is crazy
Monte – it's pretty big blunder
Turner – Divine intervention
Monte laughs..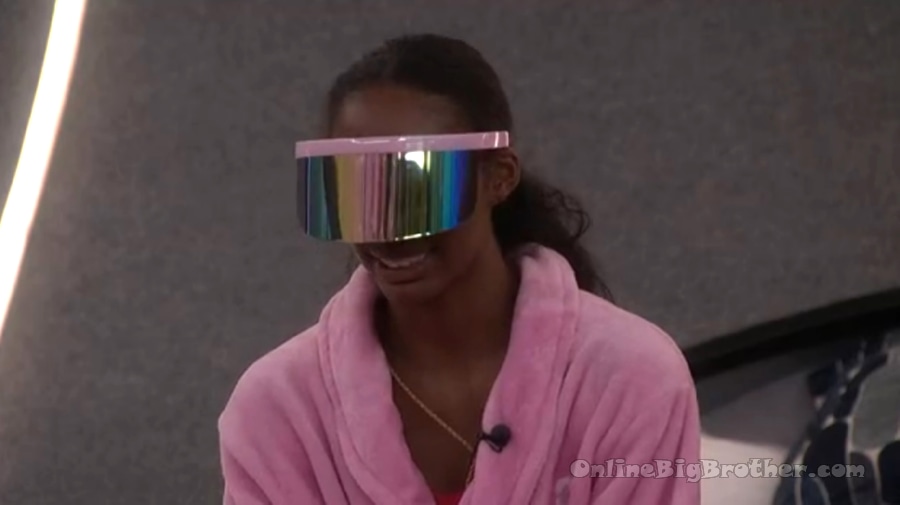 1:46 pm Turner starts to listen to Beyonce. Monte heads to the shower and Brittany joins them.
1:58 pm camera pans around at Taylors HOH pictures.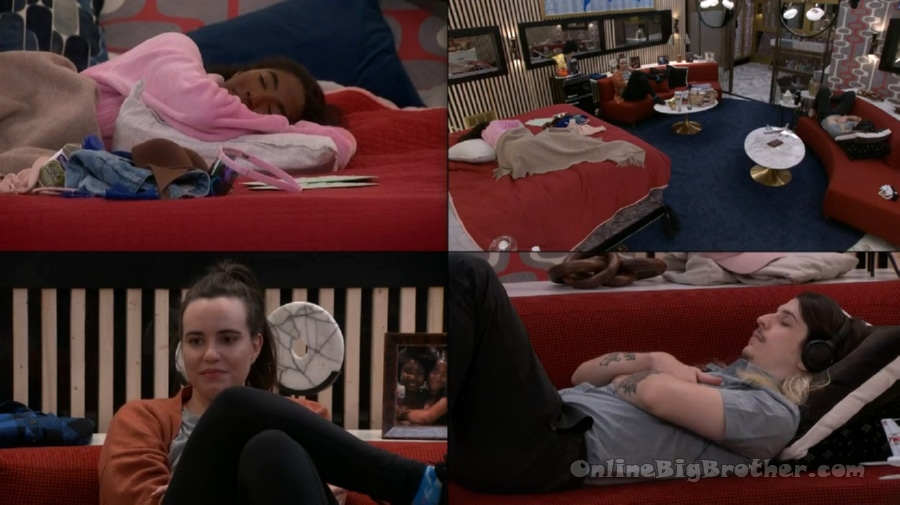 2:12 pm state of the house
3:36 pm Feeds flip to the pound.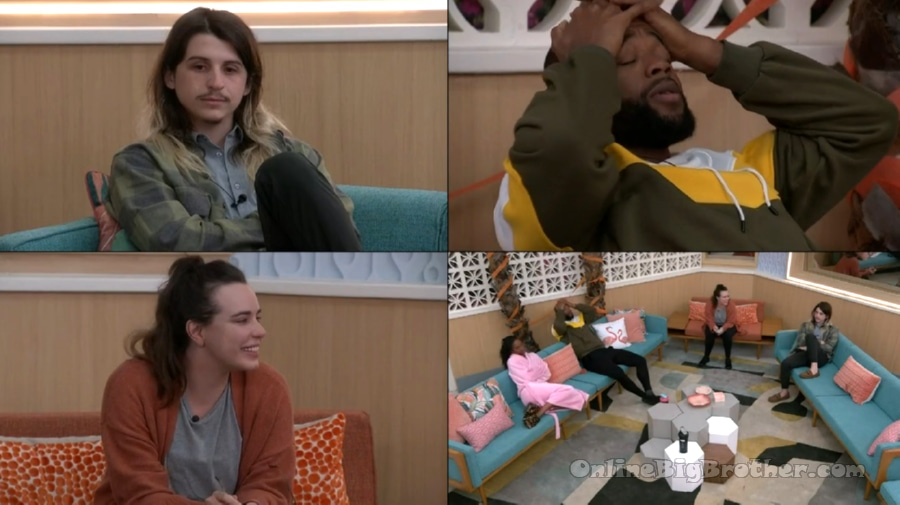 4:06 pm Houseguests got messages from home.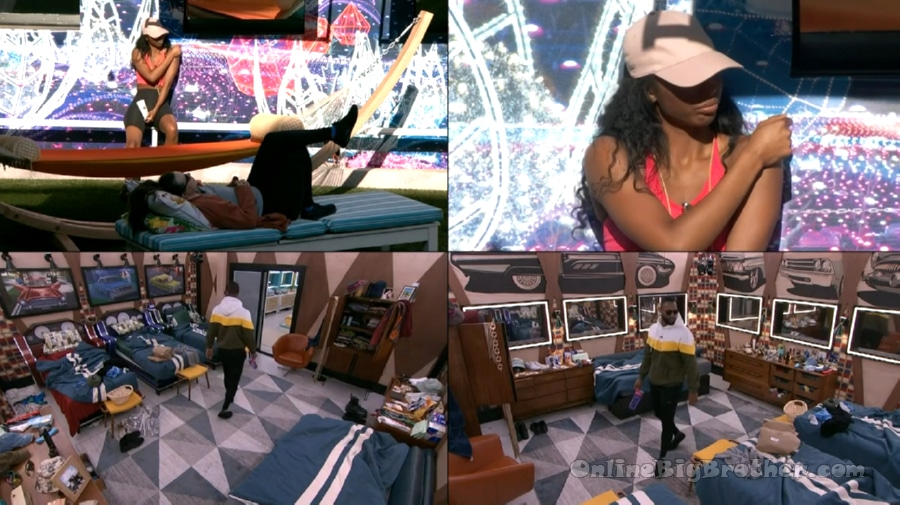 4:30 pm Lazy
Without reader support this site and these spoilers wouldn't be possible.
Please consider a donation to keep the madness going.
Any amount is greatly appreciated!