Quick Big Brother Spoilers
Head of Household:  Taylor
Nominees: Turner & Brittany
POV Players: Taylor, Brittany, Turner, Monte
POV Winner:
Veto Ceremony:
Lock your ranks in before midnight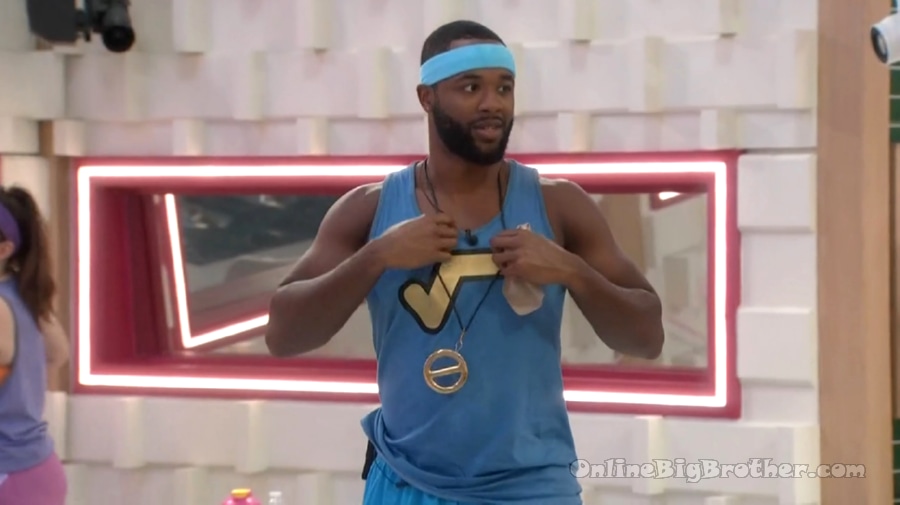 10:30 am Feeds return Monte won the Power of Veto.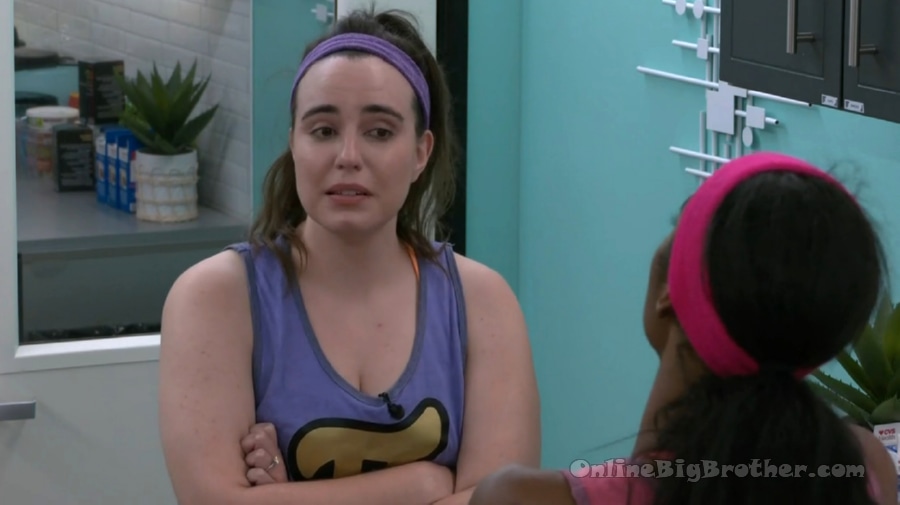 10:55 am Brittany and Taylor
Taylor – Do not give up do not give up
Britt – I just don't know what I could remotely say. Of course I'm going to talk to him Logically it make sense. (crazy talk)
They go over the veto. Brittany says she was 1 off her first try, 'I thought it was day three and it was day four'
Britt – I even doubled checked I was so certain.. it's whatever
T – let me do my work
B – i'm so upset with myself.. I wish I would have come clean with Monte about protecting Michael. Michael isn't even here
T – but that's your friend. I still protected Joe
B – I got too deep in the lying for Michael it just felt for me to backtrack and come clean it just didn't feel right.
T – don't beat yourself up
B – I know he's needed me out for awhile
T – Not awhile. since when?
B – since the double right. I was told
T- by who?
B – Alyssa
Taylor laughs.
B – he know Turner is going to bring him to the end.
T – let me talk to him. It's still my HOH
B – at this point of the game he'll make the decision that is best. He brought Turner last week and put you in Jeopardy. If he wasn't going to try and get Turner to the end..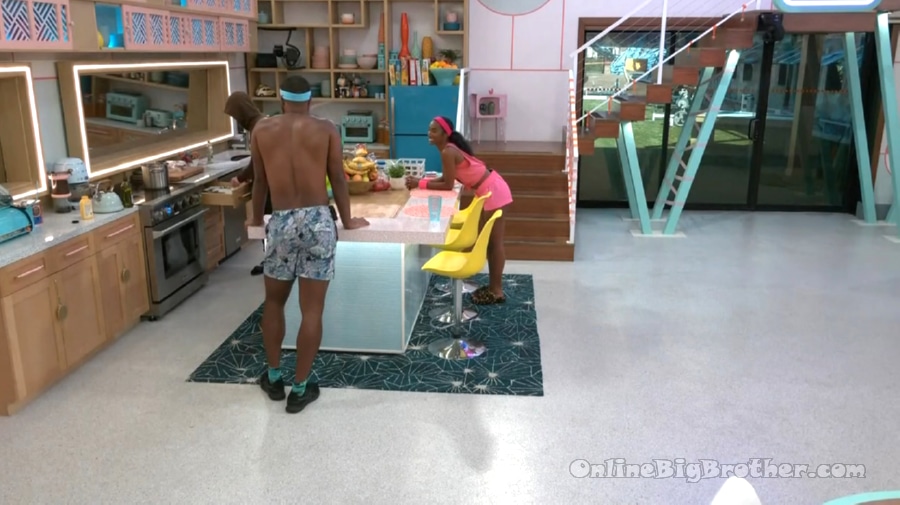 11:05 am Taylor, Monte and Turner
They're all agreeing how happy they are at the outcome. Turner thought Brittany had won because he could hear her hitting the button.
Monte – I can't think of anything else to say other than thank god
Turner – should I campaign I've never been up on eviction up
Taylor – mother f***er now you know how it feels now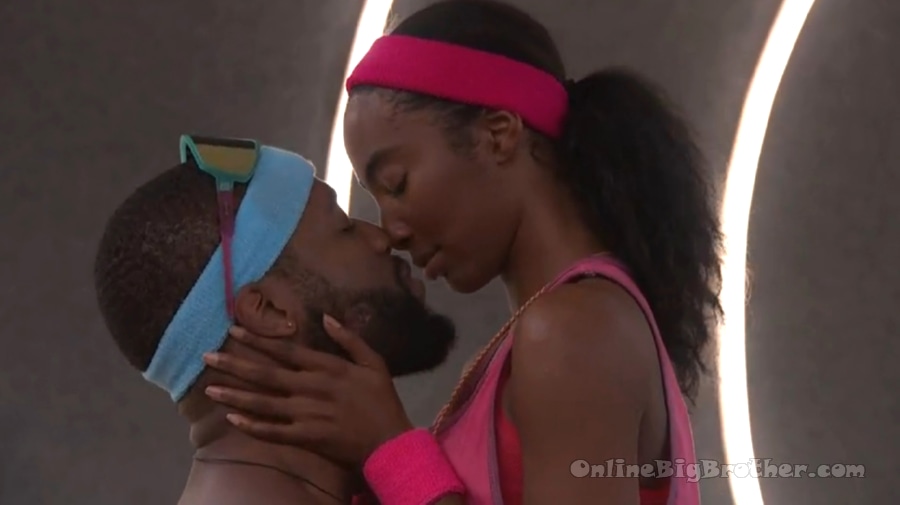 11:07 am Monte and Taylor
Monte – I did it
Taylor – lets f***ing go
Monte – everything is happening as it needs to happen
Taylor – yes
Taylor – what a story, enemies to lovers to final 2
They kiss.
Taylor – you just have to make sure we're sitting in those final 2 seats. YOu know Turner beats both of us.
Taylor – you are as sweet kind man with a gentle soul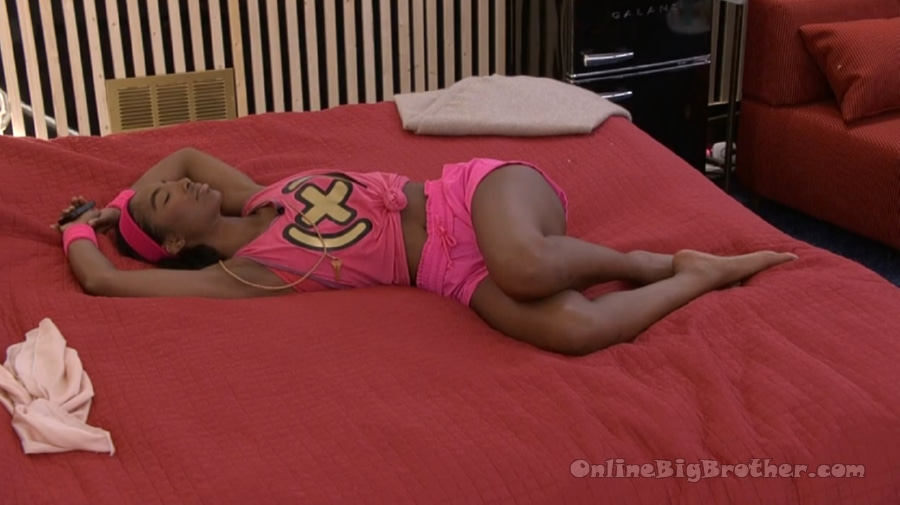 11:20 am Monte leaves to work out
Taylor – this is perfect.. so perfect

11:22 am Turner and Monte
They're happy Brittany didn't win.
Monte – she knew she was playing for her life today
Turner asks if Taylor is still party to their final 3.
Monte – she is.. she's worried about how strong of a competitor you are. I'm looking you in the eyes and telling you I'm taking you
Turner – thank you
Monte – I wouldn't be able to stomach evicting you It wouldn't feel right in my soul and my spirit
Monte – i would rather be in final 2 with you than Taylor
Turner – I'm telling you me and you to the end.
Turner asks if he's told Taylor he's taking him. Monte says he hasn't said it explicitly. He's doesn't want her coming to him every 5 minutes about it.
11:41 am Monte hitting the steel
11:45 am Brittany and Taylor
Brittany asks if she's talked to Monte yet about what he's going to do. Taylor talked to him but it was more celebration they made it to final 3.
Brittany – tell him anything you need to tell him
Taylor – you know I will.
Brittany – I'm not getting my hopes up
Taylor – let me do it for you then
Britt – it doesn't make sense on his part it just doesn't make sense.
Taylor – I will do the hard work for you try to have a normal week be social and be present cause we have seen people alienate themselves and we've seen what happens
Britt – it doesn't help that I've gotten so close here. I should have won it or been awful. We always know the first round is a physical thing. You him and me I'm losign that round. It's just the second round.. I would have to win two and either one of you win one.. i just want the shot.
Taylor – I know I'm putting in my life's work.
Brittany goes on about how Monte doesn't win against Turner.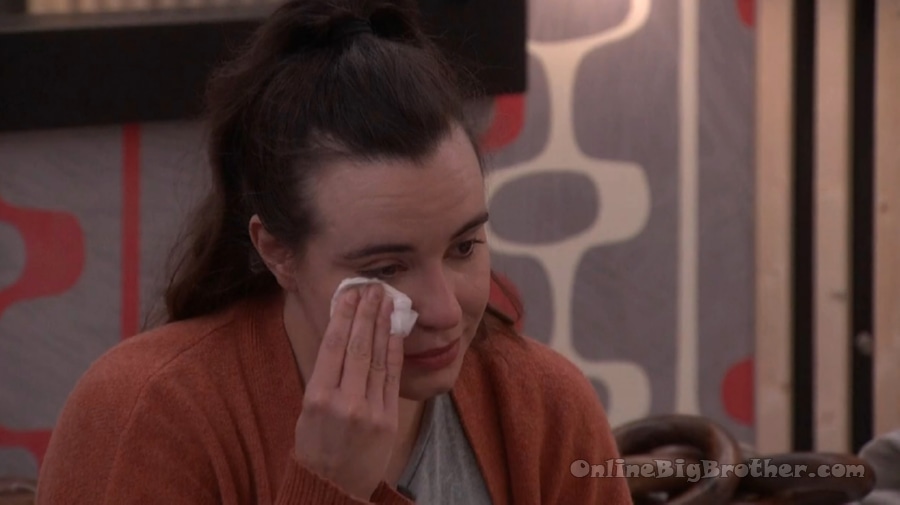 11:51 am Brittany sad… (Good)
Brittany – I could use a friend.. a husband a hug.. journaling.. something ..
Without reader support this site and these spoilers wouldn't be possible.
Please consider a donation to keep the madness going.
Any amount is greatly appreciated!