POV Holder:
?
POV Competition
Sept 12th
POV Used
?
POV Ceremony
Sept 12th
HOH
?
Next HOH
Sept 15th
Original Nominations:
? AND ?
After POV Nominations:
? AND ?
Have Nots
?
Watch the next week of the feeds for FREE – 1 week Trial!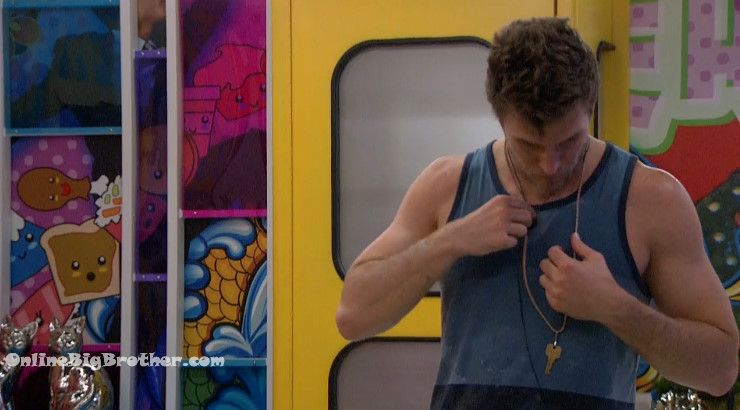 Corey is excited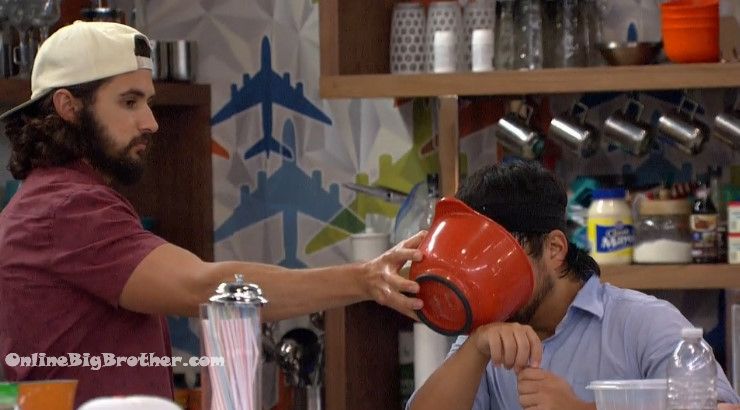 8:20pm Kitchen
You hear Paul saying "theres crisco in my a$$hole"
Victor – I need carbs just from watching you guys.. I was just trying to not get Butter on me
Nic asks James who won his seasons slip n slide.
James says it was Becky
Nicole isn't surprised say Becky was very athletic.
James – she was a little horse.. She got the 5 thousand the never not pass and the HOH
Nicole says she's the last girl
Corey – last and the next
They start to tease Nicole that the "execs" guys alliance is back.
Corey – Executives unite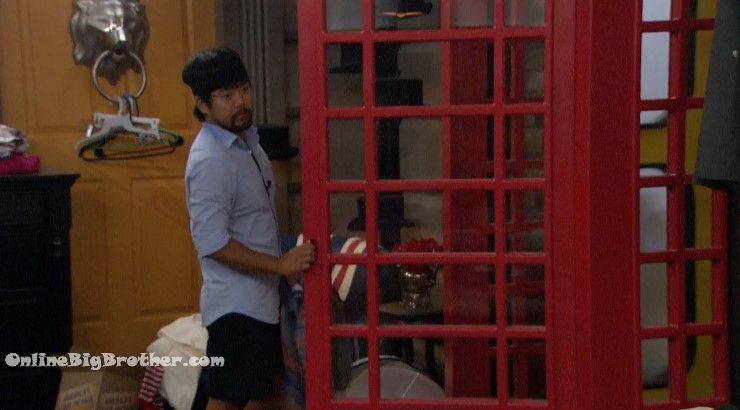 8:52pm London room Paul and James
Paul says James was the better person says she took advantage of his kindness
James- she did say soulmate.. I didn't even realize she said soulmate.. That's crazy, pretty deep words
9:05pm bathroom Nicole and James
Nicole says she wishes she knew what that blow horn was all about
Feeds cut..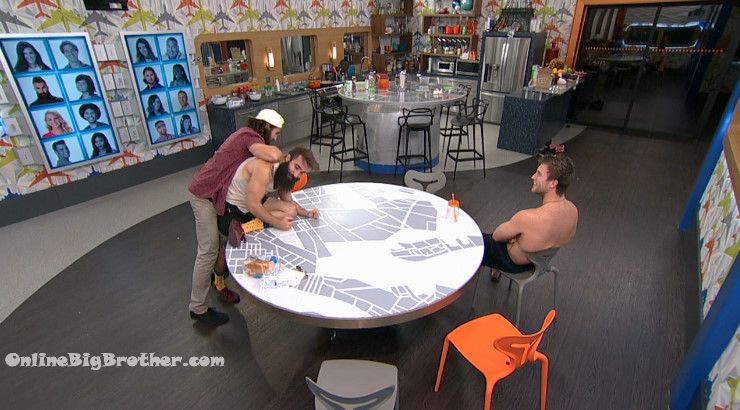 9:18pm Paul, Victor and Corey
Paul is stretching. Victor comes up behind him teasing around saying he's helping him stretch
Paul – why do you have a boner
Moves #BB18 @DawgsBigBrother pic.twitter.com/3NLxXT1sRn

— OnlineBigBrother.com (@bigbspoilers) September 9, 2016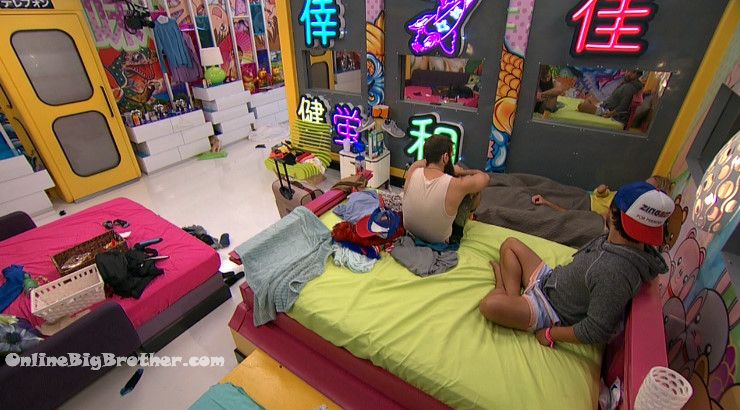 10:00pm Tokyo room
Wondering what Natalie's secret was.
Corey says Natalie went to Seton Hall University
Paul – She was a smart cookie
Nicole says the scooper was "4 times the amount"
Corey – that thing was massive
Paul – dude I was so pissed i couldn't
Feeds cut..
Nicole tells them how much more extreme the slip n slide was her season. mentions a steeper incline.
paul – why was Natalie sop confident she was leaving because none of us told her
Corey – right
Jame's lists of some reasons says Natalie thought that Maybe because she was targeting Nicole earlier in the season so Nicole wanted her out.
Corey – did you know that
Nicole laughing "NO"
Nicole – she sore up and down she would never put me up she would never put a girls up
James says Natalie had checked out.
Paul – well Nicole that's 2 girls in a row that F****G hate you.. Not hate you but you know what I mean
Nicole – yup… I literally don't do anything wrong
Corey says the way Michelle out was liker a storm..
Nicole says Michelle doesn't like her because she's from Michigan and she knows Nicole will beat her. Natalie doesn't like Nicole because of the "Bumper car" thing..
10:22pm They can't find the playing cards. Speculation that it was Natalie or Production.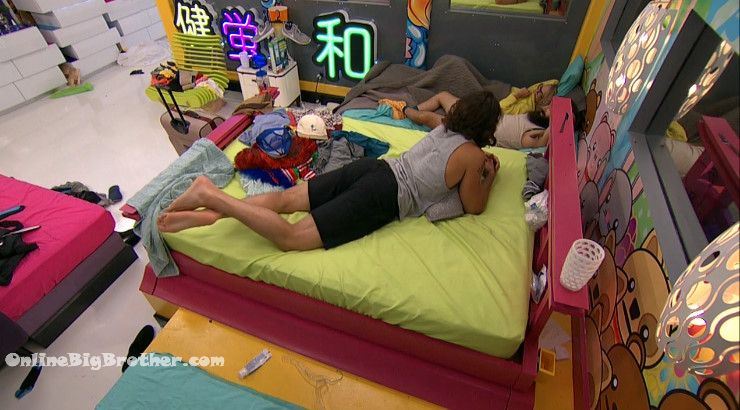 10:36pm Chit chat in the Tokyo room
Victor – Swamp in the summer time sucks d1ck..
James and Victor share stories about the humidity in the south.
Victor – Summertime humidity $ucks m@ssive d1ck
James says he could have picked up 2 girls at the wrap party last year. Nicole doesn't believe it she didn't think the wrap party was like that.
Paul is going on about how he can't wait to bone someone when he gets out.
Victor – I went 14 years without boning this is nothing
they all laugh
(they are just joking around)
James says Paul was racist when he said his eyes opened real fast like a caucasian
Paul laughs that's not racist "you went Caucasian fast"
Paul – Natalie said Ching chong ching bro..
James laughing.. "Yeah she did say that.. I told her not to say that not because it hurt my feelings"
James- I was like Natalie the president of CBS' wife .. ..
Paul – she shit her pants..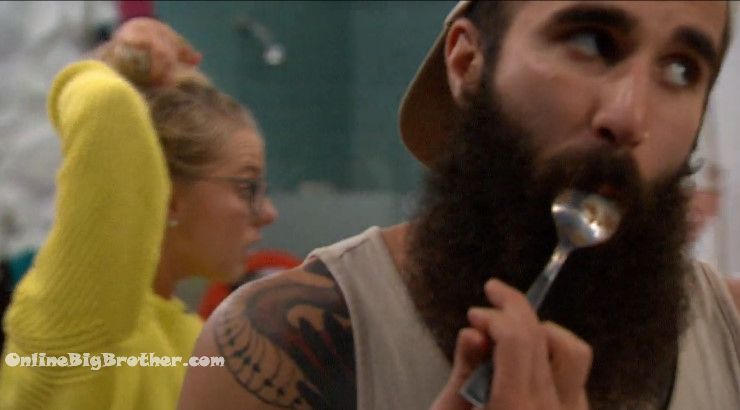 10:58pm Paul and Nicole
Paul – you guys using me.. I literally don't care.. you saved me.
Nicole doesn't know what is going on.
Paul again says he can be used as the pawn.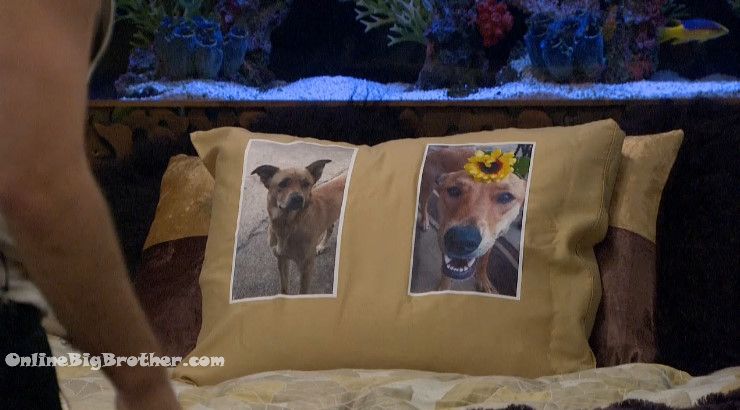 Corey gets his HOH room. Nicole is excited she wants to see a picture of his friends.
His HOH letter is from his sister. She called him COMAN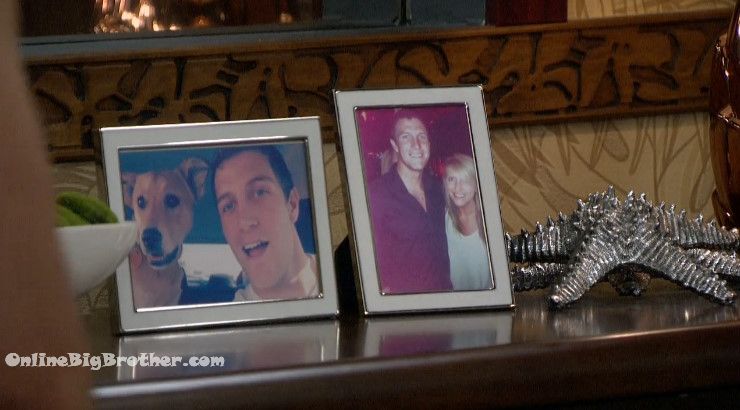 11:30pmHOH Taylor swift is the CD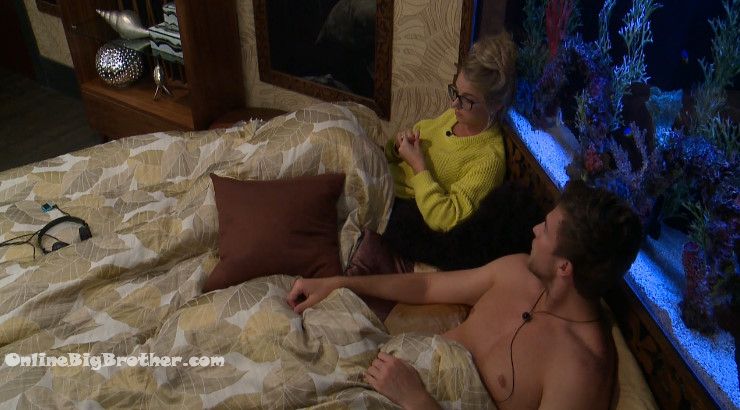 11:48pm Corey and Nicole
Corey – he knows I'm not putting him up
Nicole – Paul and Vic are crapping themselves.. they know
they agree to tell James the target is Victor this week.
Corey says they'll both take James if the other get's knocked out "If you win you'll take James final 2 id I win i'll take James final 2"
Nicole is a bit worried JAmes might use the veto on one of them.
Corey – OK put up PAul and Vic.. James would be crazy to pull one of them down.
Nic – what if they have a final 3 .. You need to have a bro to bro talk with him.
Corey – we need to win out we need to win teh veto
Nic – I know I need to win
[polldaddy poll=9517035]
Show your support by making a donation.
Donations support this site more than anything. If you dig our spoilers please find a way to support us.