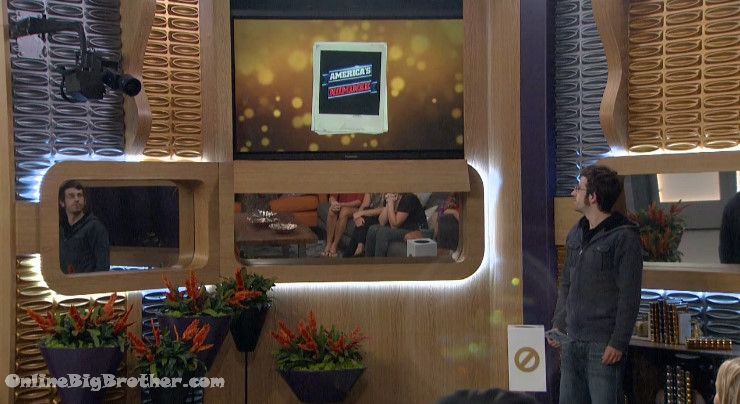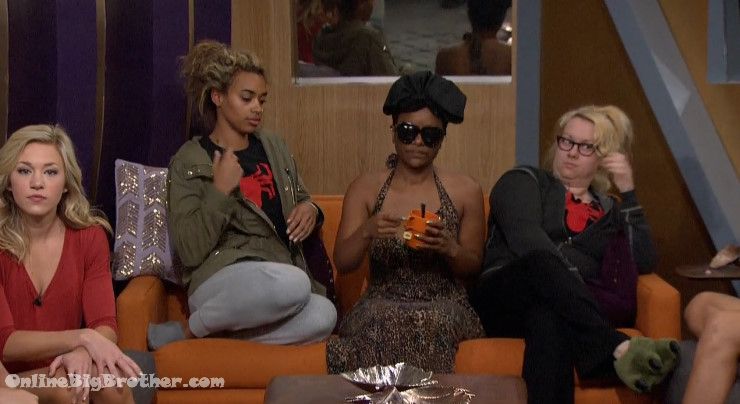 The Three nominations this week are
Scott's nominations
Neeley
Kryssie
America's Nominee
Danielle
Veto players are
Scott, Danielle, Neeley, Kryssie,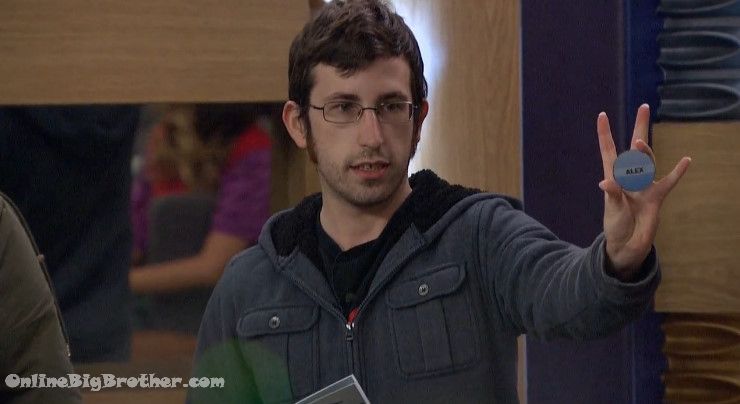 SCott pulls Alex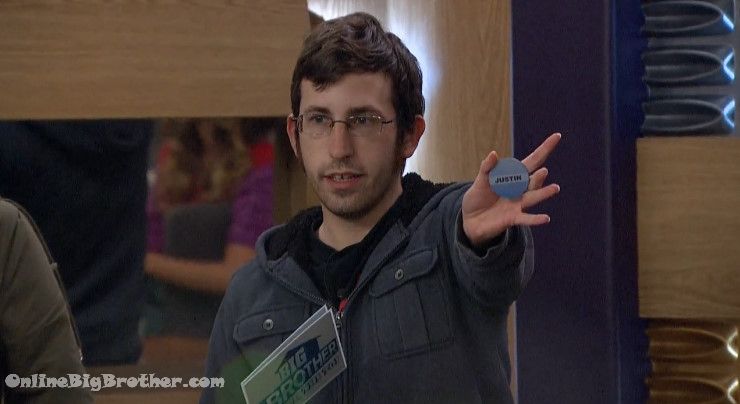 Scott pulls Justin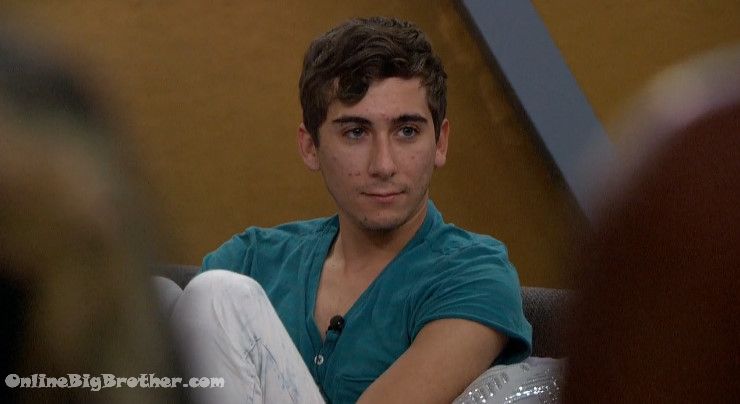 Scott chooses Jason as the host..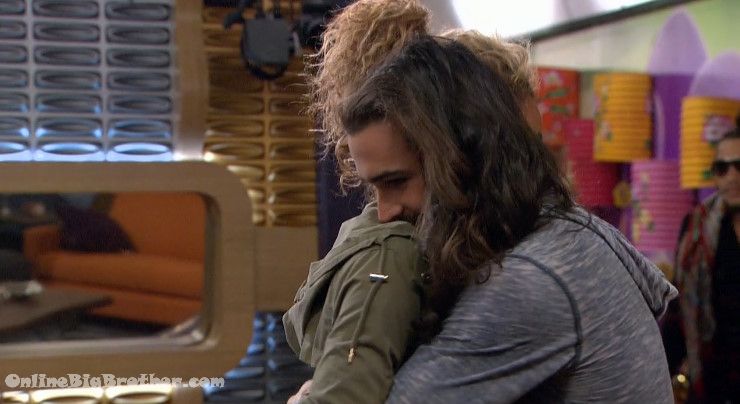 10:05am Danielle and Shane..
Shane says the Veto is at 1 o'clock
Jason saying something about "Daylight savings"
the three of them head into the London room..
Shane – you better kick a$$
Danielle – I have no idea
Shane – That sucks.. that did not go the way we wanted it to go
Jason says Justin is the 1 person on their side that is not wanting to make a move
Shane says Justin's got to start making making moves.
Jason – Bad news all the way around..
Jason – we got problems
Shane says Scott was looking at him during that Ceremony he's teh target.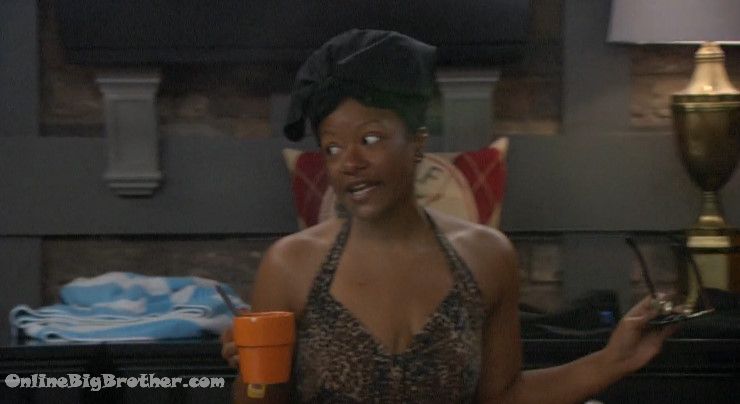 10:11am London Room Neeley ranting and is pissed from the girls behavior (They girls were celebrating in the bathroom about the great Veto picks and America noms were)
Neeley says "the girls" are being "Ignit"
Neeley says the girls are being reckless because 2 of these 3 noms will still be in the house next week and they're coming after them.
Neeley calls Shelby a "Dumb b1tch"
Says Alex, Morgan and Whitney are "scandalous heifers"
Neeley – you want delight in the fact one of us is going home this week
Kryssie says they are being unsportsmanship like
Neeley – you're only gettign one of us out just one we still out number you
jason and Neeley now claiming they have been the sportsman this game.
Neeley – that's some f****G bullshit and it shows their f****G character
Jason says "Those girls" Character is being "22 and spoiled"
Neeley – it's so gross..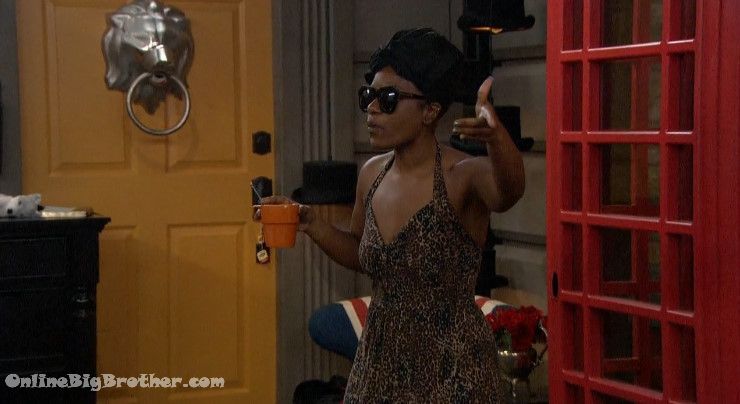 Neeley – I pray to god all three of them are up next week..
Neeley – I am so disgusted in their behavior.. I am beyond.. I work with over privileged and they don't have that level of disgusting character.
Neeley is going on and on about how gross and disgusted she is that Kryssie has been up 3 times in a row. She goes on a swearing tirade about Shelby, Whitney, MOrgan and Alex.
Neeley (about Shelby?) – that's why your stomach looks all bloated you're full of sh1t
Neeley – Looking like Ms. potato head because your a$$ is full of Sh1t
Neeley going on and on how tacky the other girls are.
Jason calls them a "bunch of b1tchs"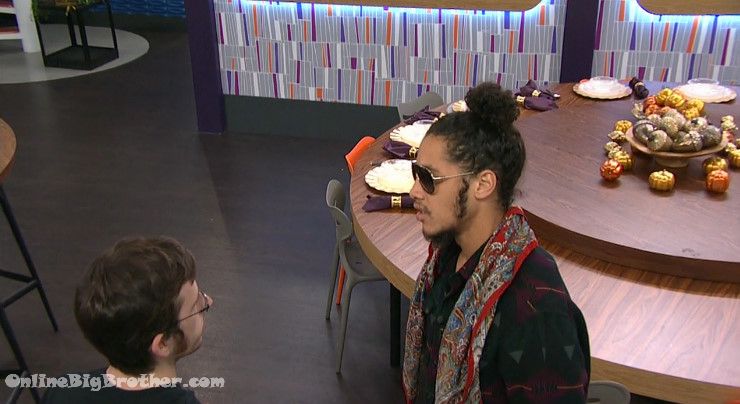 10:25am Scott and Justin
SCott tells him he just wants 1 of the 2 vetos to be used because Danielle is already on the block.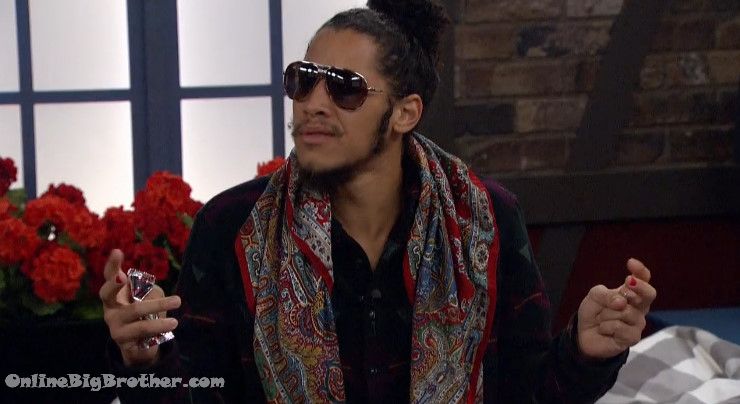 10:27am
Neeley still ranting about the girls. Says they are screwed this week 1 of them will be going home.
Kryssie – If Danielle wins I'm going home..
Jason – no i'm going home..
Justin comes in "If I win the Veto I'm not using it on Danielle.. i'm using it on one y'all"
Justin says Shane is going up as the replacement.
Jason – it'll be me and Shane.. with Danielle will be on the block.. Shane and Danielle will walk around making deals with everyone and i'm going home
Justin laughing says he wasn't expecting this..
Neeley is certain Shelby had the second most votes.
Jason says they get annoyed by Danielle. Justin agrees he can't imagine what everyone else thinks..
Justin says Scott doesn't want to use the second Veto he wants Danielle and someone else.. Shane on the block.
Kryssie – nobody is going to vote for Neeley they'll vote for me
Justin again tells her everyone hates Danielle.
Justin leaves.
10:35pm Jason tells Neeley and Kryssie out of Shane and Danielle, Shane is the one they want to keep. Neeley and Kryssie agree. they all remember that she threw them all under the bus last week.
12:28pm Justin and Kryssie
Kryssie – Please save me
Justin was hoping Danielle and Shane would last longer in the game but he knew they would get taken out eventually.
Justin says "The Girls" will vote Danielle out before they vote out Kryssie
Justin – time to kick a$$ and take names.. I'm putting on my tennis shoes..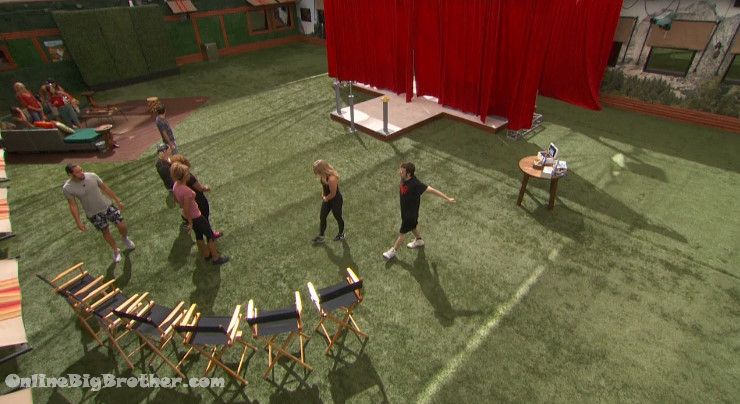 1:04pm The POV begins
Jason – Sometimes the key to staying in the Big Brother house is fitting in..
Scott tells them they will be competing in the double veto
The order is
Kryssie, Danielle, Scott, Neeley, Justin, Alex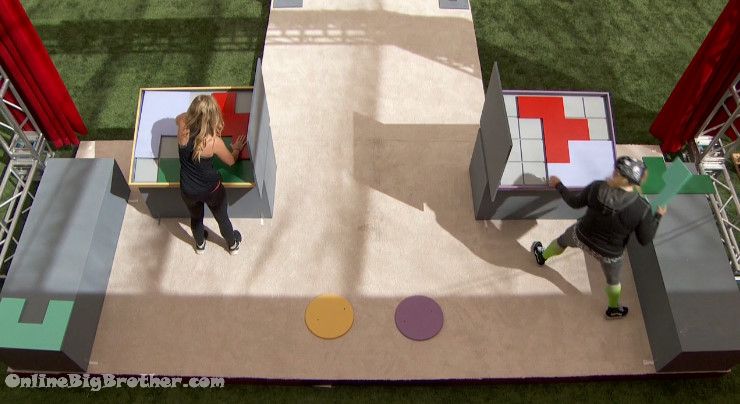 Kryssie goes first and challenges Alex.
Alex wins the round.. Kryssie has been eliminated..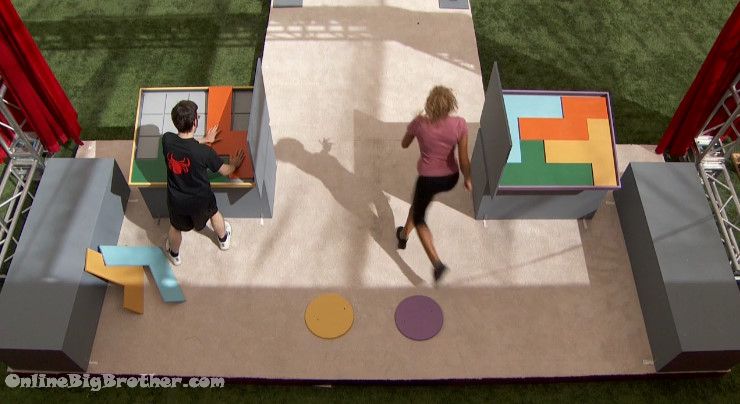 Danielle next challenges Scott.. Danielle wins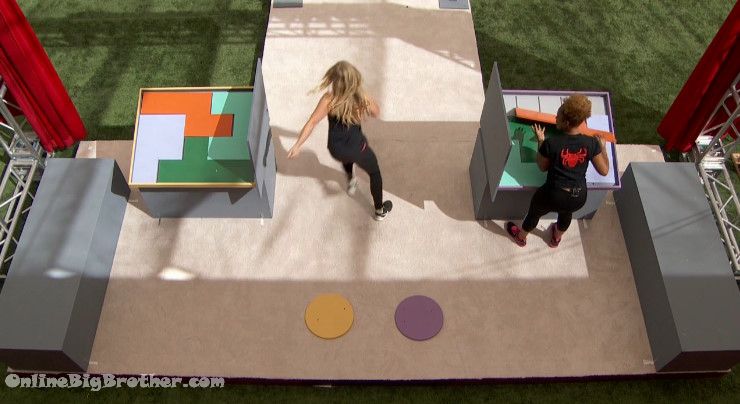 Neeley challenges Alex, Alex wins..
Alex has won a veto!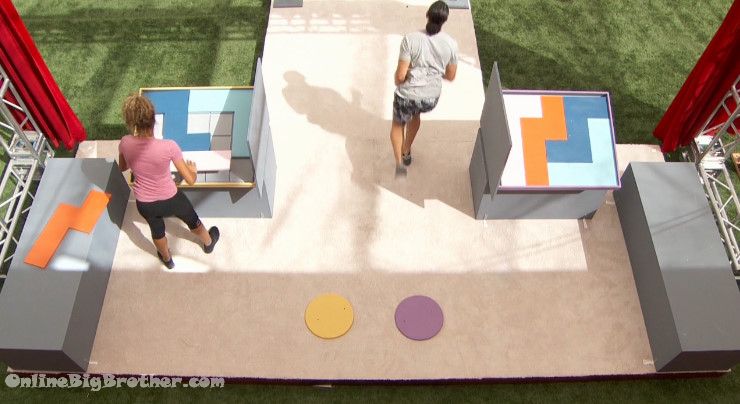 Justin and Danielle up next. Justin wins..
Danielle starts crying.. "Why didn't he just throw it to me.. "
CBS All Access Live Feeds! Test them out 1 Week for FREE!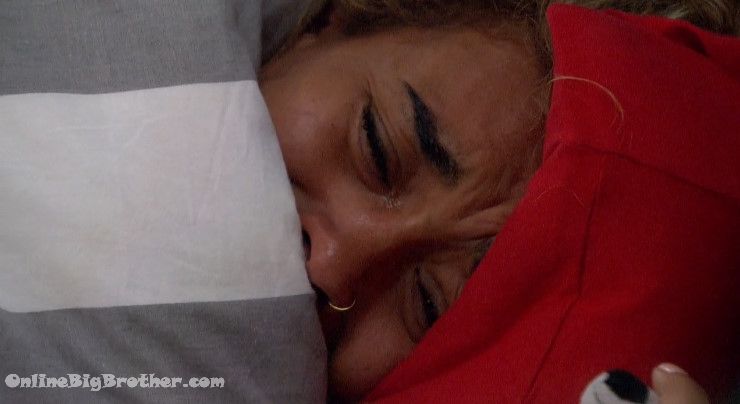 1:30pm full breakdown