Head of Household: Beth
Nominations: (Ro, Tera)
The Power of Veto Players are: ?????
POwer of Veto Winner: Rohan
Power of Veto Ceremony: ????
Have nots: ?????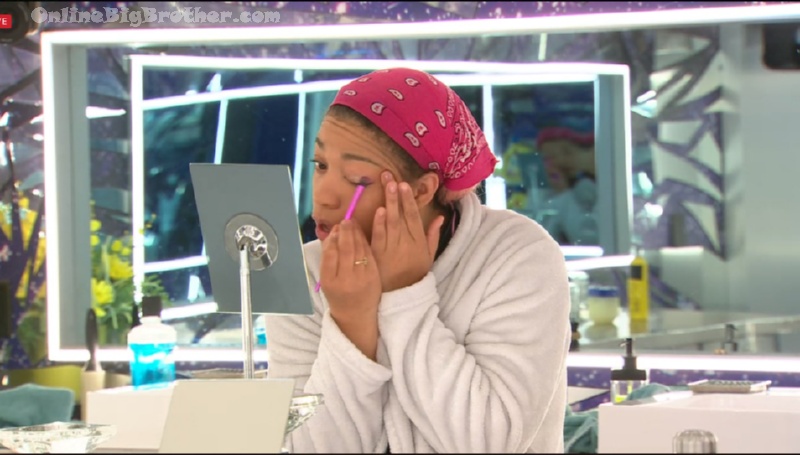 9:23 am Houseguest are woken up for the day. They have Nominations, POV player picks, AND the Power of Veto. Safe to say Rohan and Tera going up and Vic being the replacement is very much the talk of the town.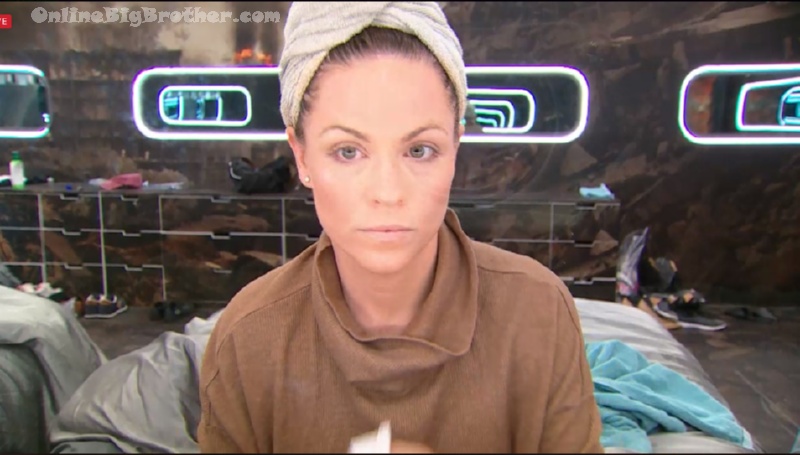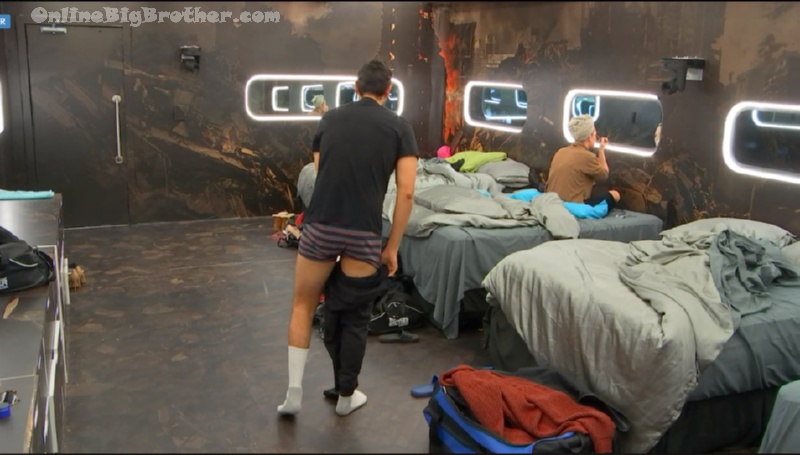 9:30 am Tera continues to do her makeup. Ro grabs his pants slaps them on.
Ro – you're in a good mood
Tera – "I just don't want to look like garbage.. First timer here OK. We can't all be Block experts Ro"
Power Of Veto Players: Rohan, Tera, Tina, Tychon, Breydon,
3:20pm HOH room. Roh and Beth.
Beth – they're reservations are we've talked to Roh so many times and he keeps saying our names. Roh – but who? I'm not the one saying their names. Beth – I was like were are you getting that from? I think you guys fight from 4 weeks ago needs to be wrapped up. Roh – yeah. Beth – And they were like why would Roh work with us and not Tina and Tera? Like why would he not put us up next week? Roh – I just don't understand this Tina and Tera thing. Why am I going to go through this game with Tina and Tera.. like how am I going to go anywhere. Beth – that's literally what I said. I was like if Roh stays this week and puts Jed and Ty on the block.. and let say Ty goes home .. he now loses Me, V .. Maybe V.. Roh – Jed, Breydon and then all I have is Tina and Tera. Beth – and you're not playing in the HOH and you have to rely on them to win. It doesn't make any sense for him to do that .. that is only guaranteeing himself one week. Roh – yup. And F**K IT! I'll throw the HOH! Beth – would you? Roh – I'll go tell them right now that I'll throw the HOH. I will! I honestly will! I won't even try to win it! Beth – and Breydon keeps coming in here saying guys we need to trust Roh. Roh – I honestly want to believe you and at this point that you fully recognize that I am better for your game. Vic is all over the place .. And lets get one thing straight I am not the one saying I'll put Jed and You (Ty) on the block. It's not me. Beth – and those words actually came out of her mouth not yours.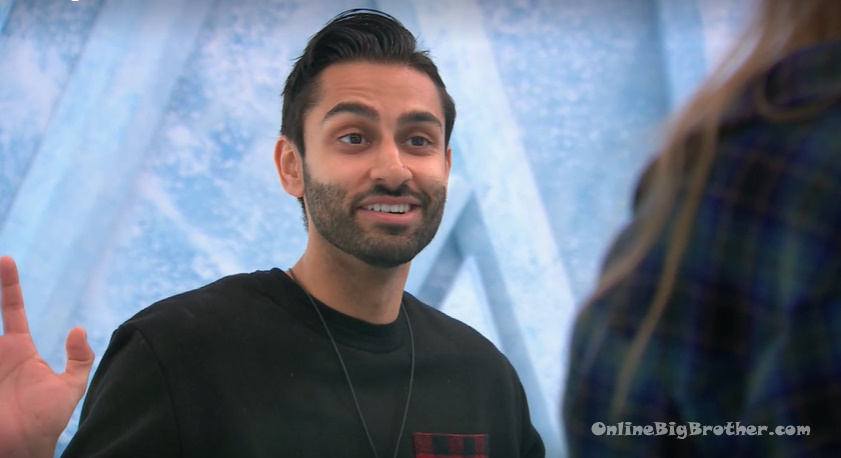 3:40pm Sponsor room. Ty and Roh.
Roh – I am having this conversation with you now because I don't want you to think that I am saying your names because that's what I am hearing. And I am not the one that has said your names. TY – yeah that's what I am hearing but for me its also hard for me to imagine why you wouldn't. Roh – for sure .. a lot of people are talking about Tina Tera and I. And how this could be a thing. Let just say I stay this week, I put you and Jed on the block and Jed goes home. Then I have Ty, Beth, Breydon, Keifer.. and those four would be upset with me. And then all I have is Tina and Tera. I can't play in that HOH and then I'm going to rely on Tina and Tera to help carry me through that game. I'm a goner. My head is on a stick! It wouldn't make sense for me to do that. Jed joins them and Roh goes over the same stuff with him. Roh tells them if they take him down 100% they are not going on the block next week if he wins HOH. I guarantee you I will put up Keifer against someone that he will go home against. If that is a T & T (Tera or Tina) then that's fine. But if it makes you guys comfortable that I wasn't HOH, then I won't even try to win. Ty – would you feel comfortable putting up T&T? Roh – yeah because they wouldn't go home.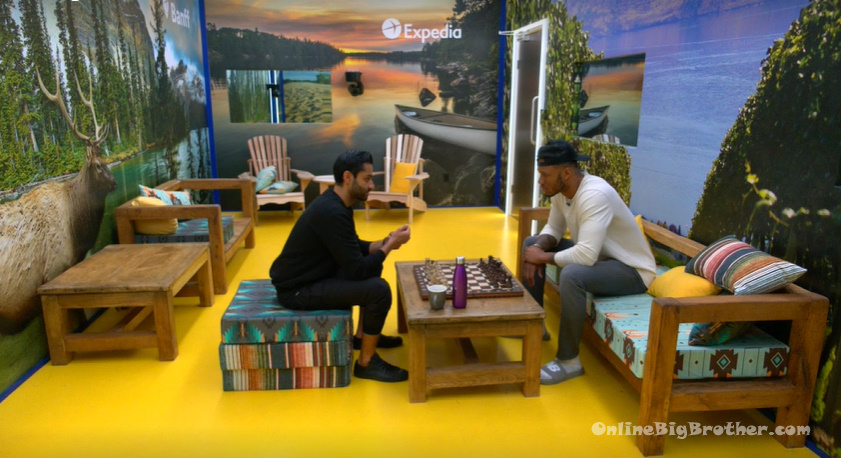 5:30pm HOH room. Jed, Ty, and Beth.
Ty to Beth – do you want me to win (POV). Jed – I do. Beth – yeah. But it just puts a lot on you love. Jed – how? Just don't use it.. in that situation. Ty – but if this is what we're doing .. I should not win. Jed – if that is what we're doing .. but if that's not what we're doing then you should win. Beth – I think my gut is telling me that Roh needs to go. Overall my ideal HOH would be if Vic went home this week but we have always played this game together. And you're right we're not sure about Roh at all. It is just a fresh fresh thing that it is a lot to gamble on. We've never really done that and I don't think its time.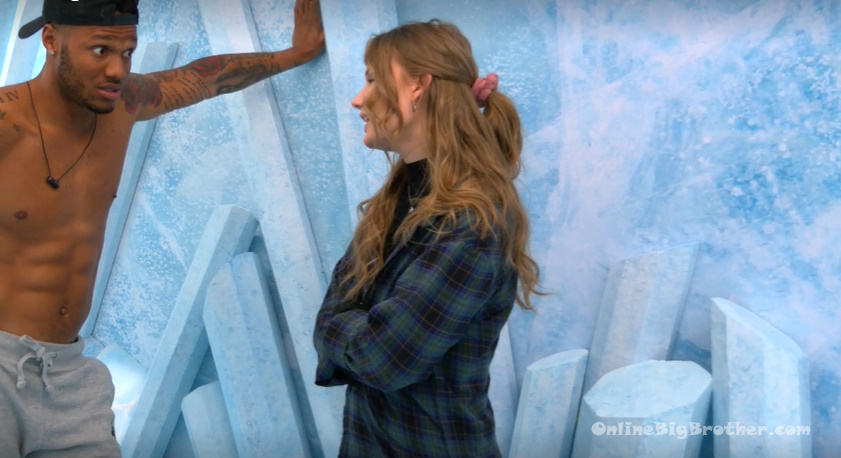 5:38pm Big Brother blocks the feeds for the veto competition..
10pm Feeds are back! ROHAN WON THE VETO!
Spoilage?
I am away from Saturday to Sunday midday. Dawg will be approving comments and updating in the evening. Have fun and be good to each other 🙂