Head of Household: VIC
Nominations: Breydon and Austin
The Power of Veto Players are: Ro, Vic, Breydon, Austin, Ty
POwer of Veto Winner: Ro
Power of Veto Ceremony: Rohan did not use the veto.
Have nots: Ro, Vic, Breydon, Austin
Big Brother Spoilers – As of 1:00 pm Austin is being evicted. There's no talk of flips since yesterday. BB Tweeted out that the evicted houseguests will be on their after-show so safe to assume no April fools this week. Safe to say us feed watchers were the fools.
Big Brother Spoilers – We got real flip energy going on this morning. This group will waffle HARD get ready for a long day of circular conversations. Austin's pitch appears to have worked on Beth a bit. Interesting…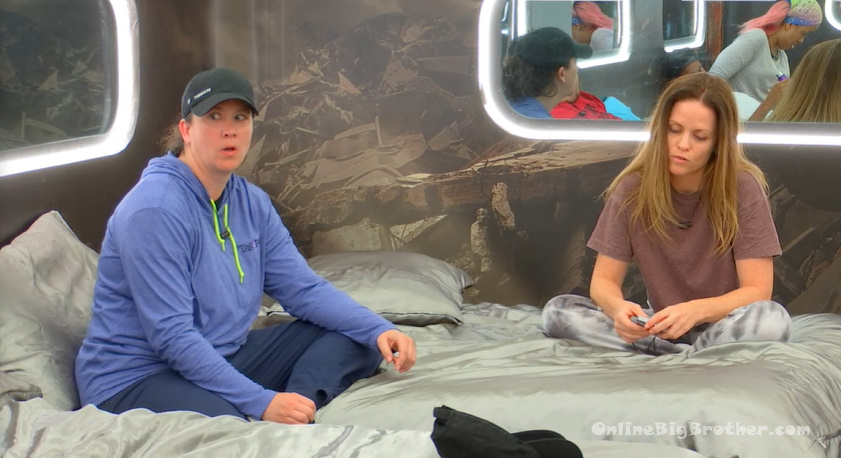 12am Bedroom.
The house guests saw videos with the house guests and information to remember for the HOH competition tomorrow. Big Brother is going to repeat these all night keeping the house guests up.
Roh – dude! I'm not going to be able to even go asleep. I'm going to be asleep for five minutes and they're going to go off again. Vic – not me! I'm going to sleep as much as I can. That's my strategy! And then as soon as I hear commotion… Tina – they're going to rotate these, repeating. One calendar year and then start over. Its going to be all night like this. Roh – that was crazy when it was going happy new year in here. Vic – I didn't get what was going on .. now I f**king do! I am going to try and look lit on tv still! Tina starts studying out loud. Vic – literally in my audition video I said the worst thing.. my biggest weakness would be my memory. That weed ..really f**ks up your memory guys! Big Brother cuts the feeds. Vic – that f**king pissed me off about Beth you guys! I am done! That is the fake sh*t I am talking about! Tera – agreed! Vic – Like f**k off! She just wants anything to bring back to the boys. Tina – Ty does it too. They continue studying. Beth pops her head in and says I just wanted to say good night. Beth leaves. Tina – she was coming to see how we were practicing! Doesn't that piss you off?! Roh – she is the literal worst.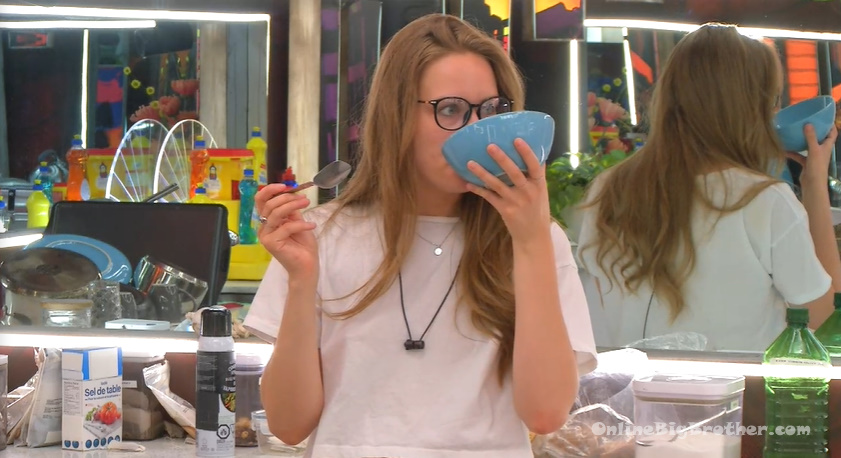 1am Austin and Breydon studying..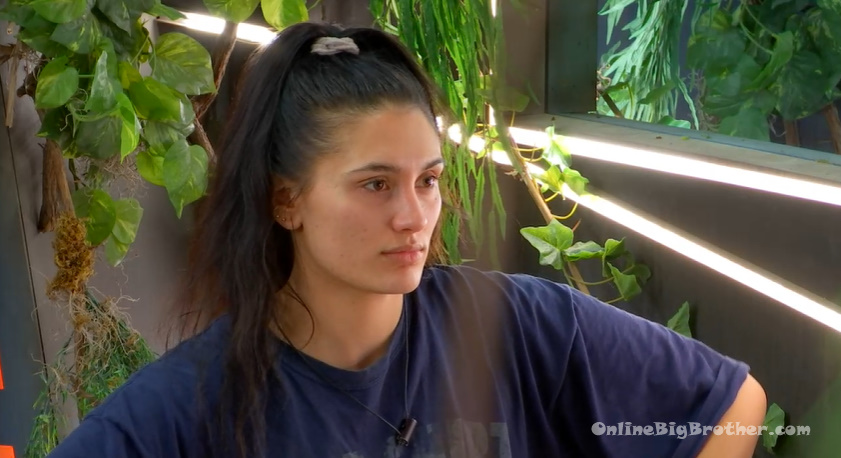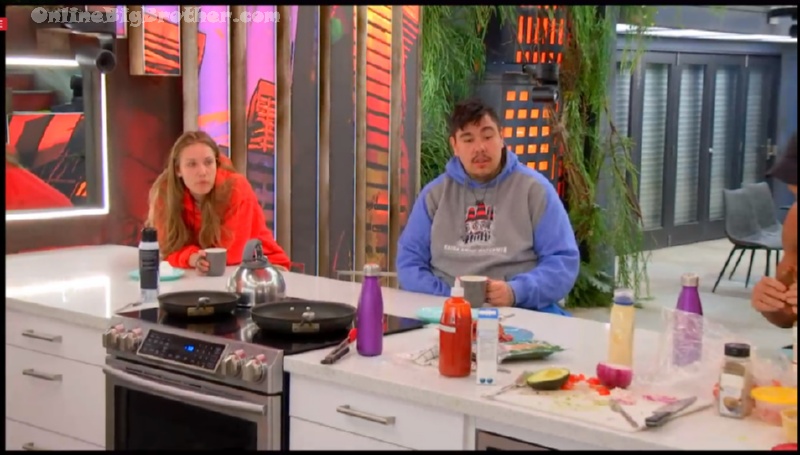 10:20 am Thursday morning.. Talking about their goodbye messages not being savage
Kiefer – I'm just going to say I warned you..
Jed – you went home week 2.. you threw away your whole game for Josh was it worth it?
Feeds go down for an hour.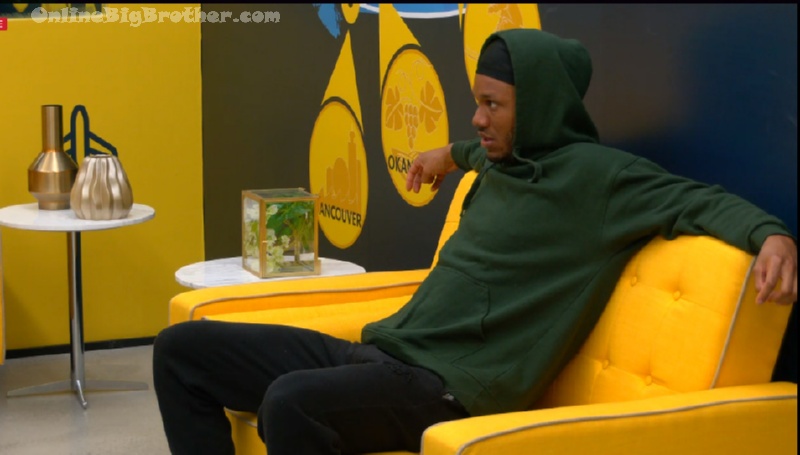 11:26 am Ty and Jed in the *(insert corporate sponsor) room studying.

11:42 am Tera and Tina are studying
Ty comes in for a second then leaves.
Tina – that is pissing me off..
Tera – it's infuriating..
Tina – get the f** out.. what are you doing?
Tera – we don't do that to them
Tina – no, it's annoying as hell
Tera – he's not coming in for anything
Tina – came in to see who's f**ing in here.
Tera – I don't want him to move back in here
Tina – I don't either
Tera – it's like he's just keeping an eye in here
11:50 am Big Brother over the speakers warns them they have 3 hours until the eviction show. Nominees have 1 hour to have their bags packed.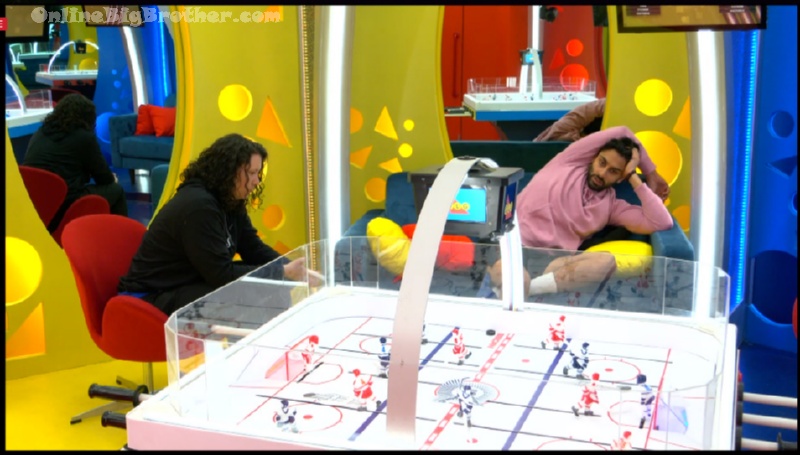 12:14 pm Ro, Tina and Breydon studying
(From what I've heard Ro and Jed seems to know a lot)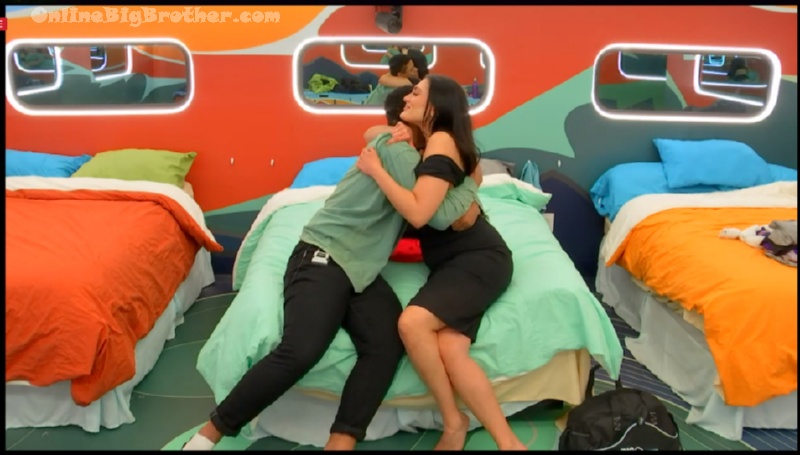 1:26 pm Austin and Breydon
Austin gives him something special says she's held onto this for years and was going to give it to her soulmate. Some sort of locket or trinket?
They hug..
2:00 pm Feeds down…
10:00 pm feeds still down