Head of Household: Beth
Nominations: ??
The Power of Veto Players are: ?????
POwer of Veto Winner: ?
Power of Veto Ceremony: ????
Have nots: ?????
Beth wins HOH! next week is a double eviction.
10:40 pm
Beth, Breydon, Keif, Ty and Jed celebrating
Talking about how Austin and Breydon thought it was Ty that had the invisible HOH.
Breydon – you were always smiling.. you looked like you won a million dollars.
Ty – I'm glad Austin doesn't think it's me.. (now)
They laugh about Austin waiting for him on the outside with a grenade..
Kiefer – Jed you sleeping in defender tonight?
Jed – probably not
K – WHAT! we need you you're the glue
Jed- I'm the glue?
Beth wins HOH going to be a fun week #bbcan9 pic.twitter.com/vCSwmMhL4V

— OnlineBigBrother.com (@bigbspoilers) April 2, 2021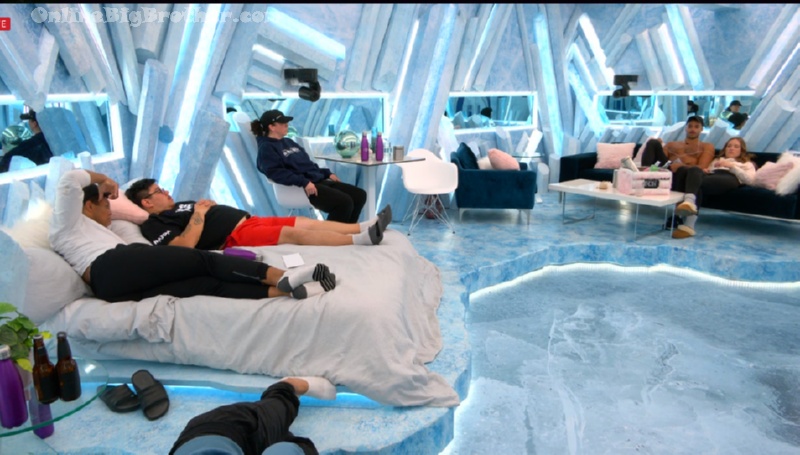 10:21 pm More of the house is pooling around the HOH now. I think only Tera is missing now.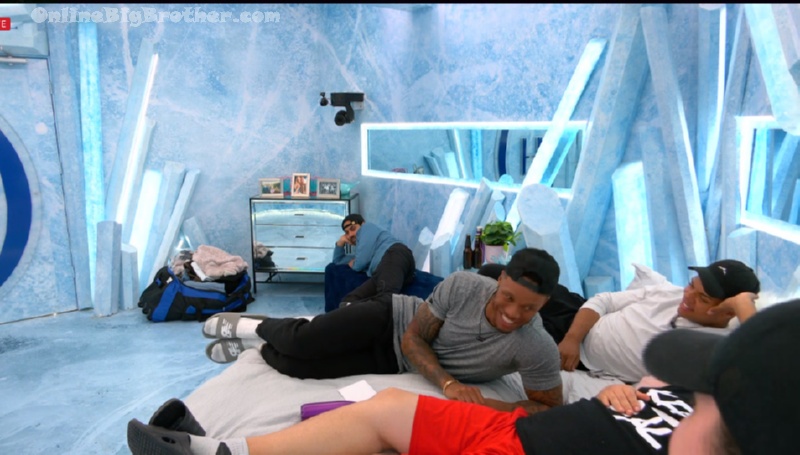 It's a sunsetter week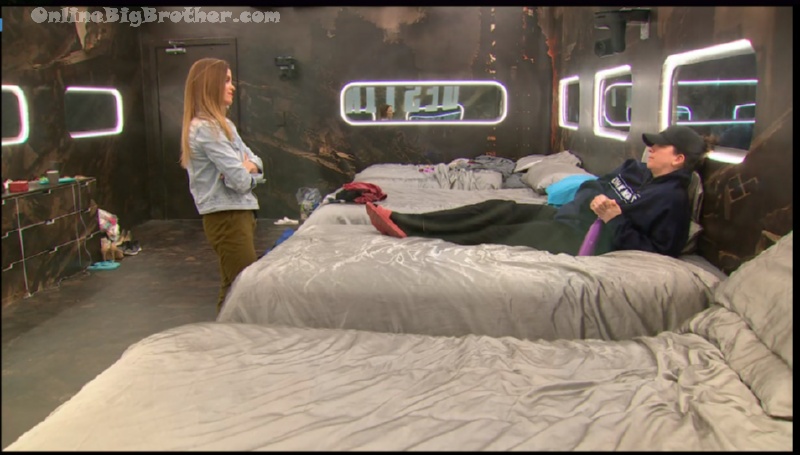 10:40 pm Tine and Tera
Tina – I wonder if she'll go the easy way and nominate Roh
Tera wants Roh to stay but if it comes down to them or Ro she wants him gone.
they laugh
Tina – Seeya later.. peace..
Tina says Kief is going to want to start making a move soon. "If we can get down to the 6"
Tera – Kief is going to put in some work
Tina – if we get to the 6 then the three of us.. (Keif, Tera, Tina)
Tina – I would think that Beth MAy May switch over.. She knows she's not going to win against those guys
Tera is going to remind Beth about not being able to beat the boys.
When the feeds come back they are talking about how everyone upstairs is rubbing each other's back. They add Breydon is rubbing Ty and Ro looks bored as hell.
They agree Jed, Ty, Beth "are never going to eat slop in this house"
Tina – could you imagine those guys on slop?
Tera – ugh this is not how I wanted my game to go. I feel like I'm always in survival mode.. ohh well
Tera – I feel like it'll be really hard to get conversations in.. I miss Keifer…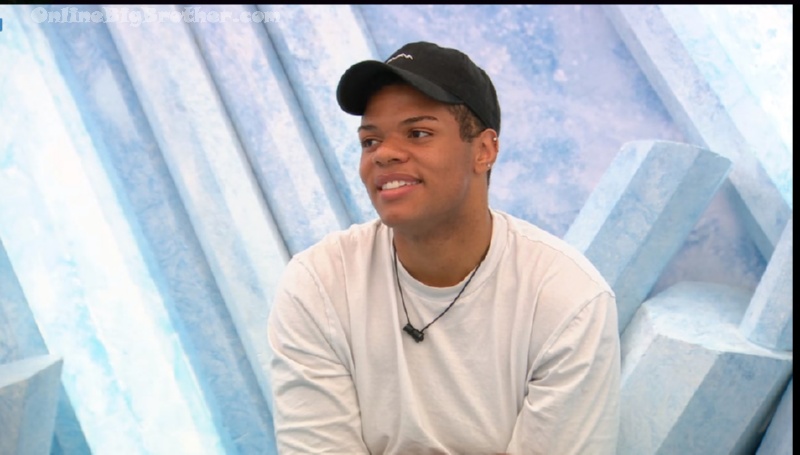 midnight Breydon, Beth, and Jed
Beth is saying she wants to go. "I'm going to tow his boat this week"
Breydon – up against Tera
Beth – I think so yeah
Breydon asks if she's going to backdoor him.
Breydon – he's literally won every veto he's played in
Sounds like Tera is the target if Ro wins Veto.