HOH: Christian
SAFE: Xavier, Alyssa and Sarah Beth
HAVENOTS: Azah, Big D, Britini
WILDCARD Competition Winner: Claire (safe 2 weeks)
Nominations: Hannah & Whitney
Power of Veto Players: Christian, Hannah, Whitney, Claire, Azah, DerekX | Host Alyssa
Power of Veto: Christian
Power of Veto Ceremony: Christian did not use the Power of Veto Nominations are locked.
Big Brother 23 Houseguest Rankings – – RANK THE HOUSEGUESTS –
View the previous day ranks on the – Ranking Grid
Big Brother Spoilers – Hannah has the votes to stay and I don't really see that changing.
11:08 am Feeds have been down for an hour after they woke up. Alyssa, Kyland, and Christian are studying..
Girls are getting ready in the bathroom.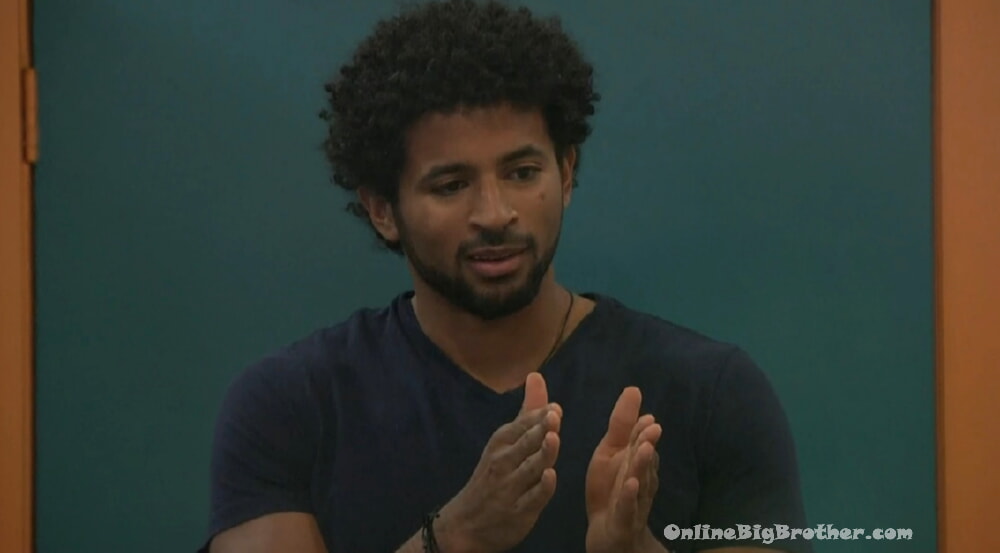 11:26 am Kyland And Xavier
They are strategizing about competitions. They're agreeing in a head-to-head competition take out Britini followed by a king. Then DerekX followed by another king.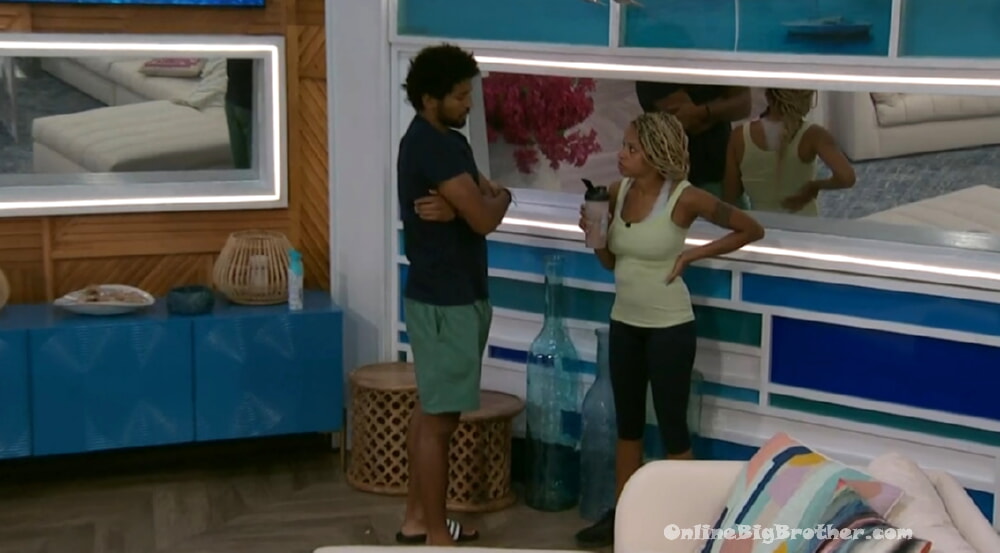 Kyland tells Tiffany about the Head of the household being a 3 button comp. "Pick two people.. there's been 4 HOH, 4 Vetos, 4 wildcards so the math there is always 12 options. 3 buttons in front of us.. Be prepared cause at most you only have two chances to pick people for each of us. Just make sure you have your set of two. don't tell anyone that's not advancing for our benefit. the math Works out.. "
Kyland – do you know all the comp names and stuff.. I have days better than Comp names and stuff.
Tiff – I work on them
Kyland – I need some help
Tiff – you may need to ask somebody else (wow)
Kyland – who
Tiff – Ask SB ..
Ky – you just said you got them?
Tiff – I said I work on them.. I mean I would ask her..
Tiffany walks away.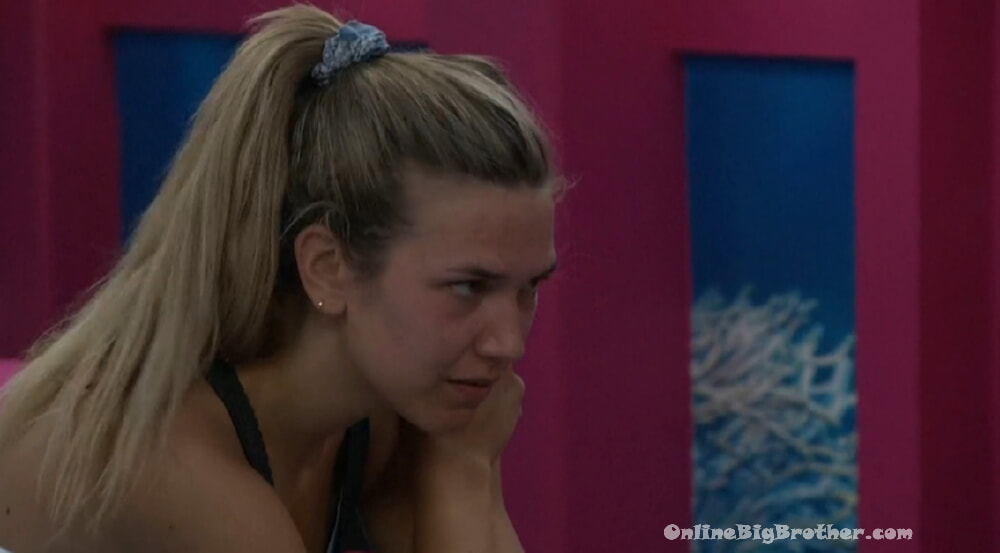 11:35 am Kyland and Claire
Kyland now going over the head-to-head plan Britini and a King..
Claire – if the kings win (HOH) they'll probably take a shot at Hannah or .. I don't see them turning on us this early
Kyland – that would surprise me. I would rather Britini than Hannah by a lot.
Claire – I see arguments for both of them.
Claire – Britni would win more comps than Hannah.. Azah did very well in that veto
Kyland – she's by herself
CLaire – I love DerekF but I don't think DerekF trusts me
11:40 am feeds cut.. Cut goes to pound puppies at 12:24 pm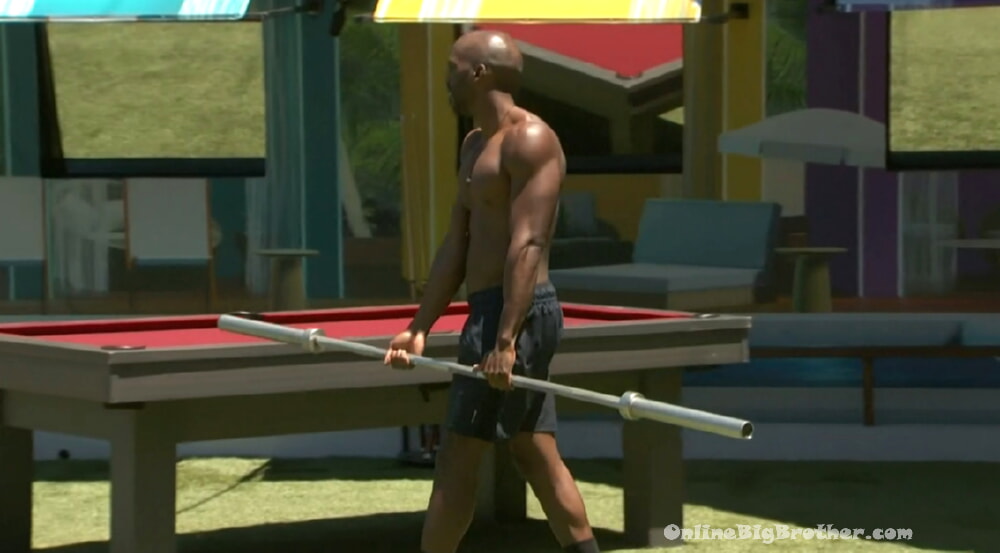 1:03 pm Feeds return..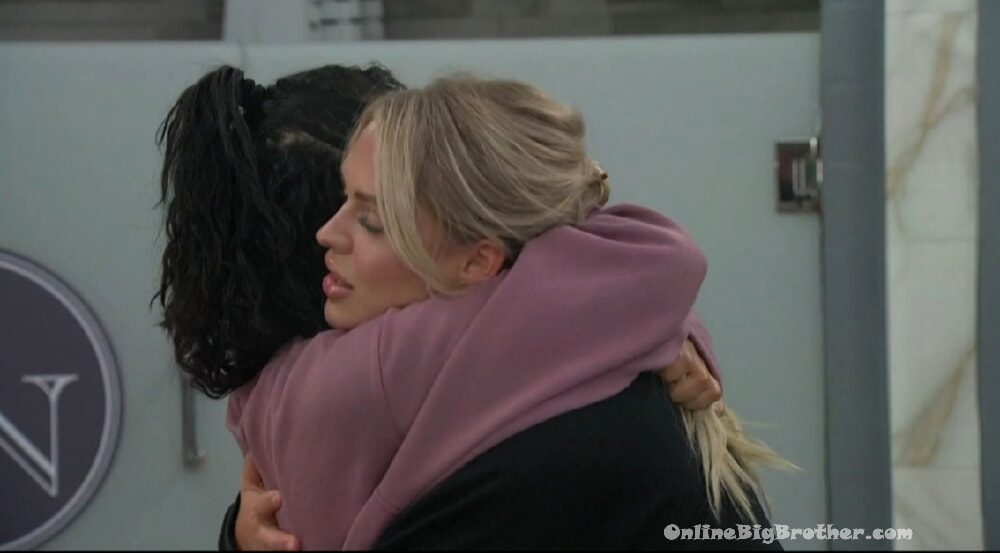 1:05 pm Veto not used Whitney and Hannah remaining on the block. Whitney getting evicted as of now.
Whitney to Hannah – what do you want to do before I leave?
Hannah – whatever you want