Big Brother Spoilers – Mark on the block sounds like he's going to jury.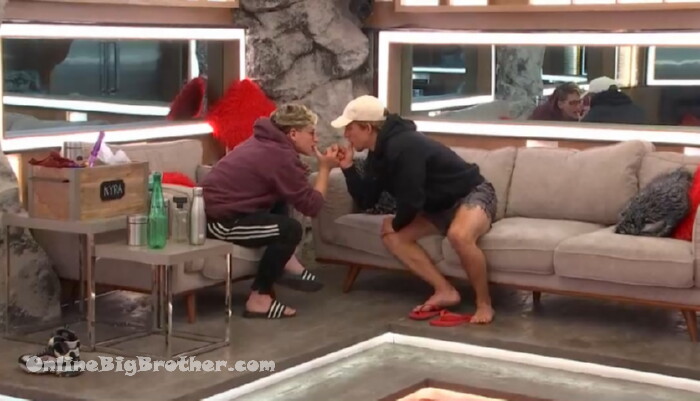 10:00pm Kyra and Dane
Talking about getting Mark out this week. Dane says he can get Anthony on board. Doesn't think Anthony and Mark are that close
They bury the hatchet. Truce real truce.. swear..
Dane – truce
Kyra – Truce man
Kyra – you are going to stay in this game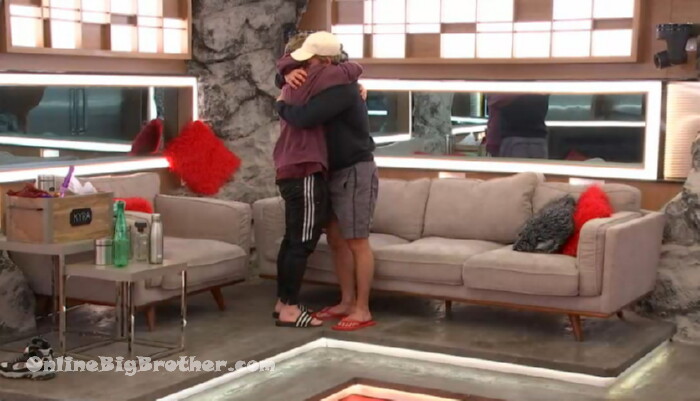 they hug it out
Dane – I love you man.. love you buddy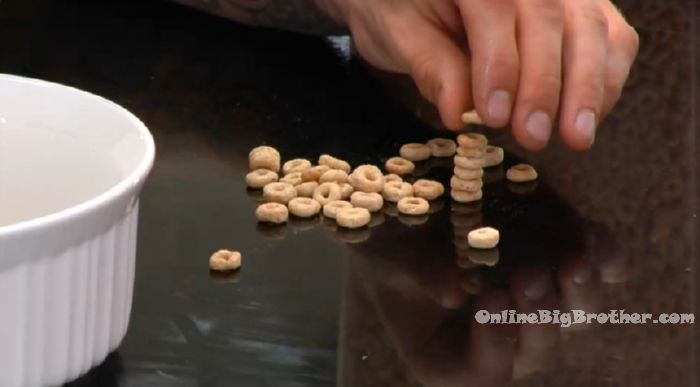 10:40pm – 12:40am Adam and Mark.
Mark challenges Adam to a Cherios stacking game. The first one to stack 15 wins. Adam – F**K! This is driving me insane! Mark – oh I found a strategy.. I'm going to win now. Adam – what are you licking them?! Mark – no, I'm going for the fatter ones. Anthony – okay guys, the object of the game is to stack the Cherios. Adam eventually cheats by using a noodle in the center of the o's to stack 21. They fool Anthony into thinking he had actually stacked them.