Click here for your CBS All Access – Live Feed 1 Week Free Trial!
8:50pm HOH room wine party continues… Tom offering up his wine to the other house guests. Tom – the party's started now huh?! Get the party started! They talk about tv shows like Game of Thrones, Downton Abbey, etc..
WHOA! The Feeds are on FIRE! @bigbspoilers #BBCeleb #BBCeleb2 pic.twitter.com/fJ4sRf6bvE

— Dawg (@DawgsBigBrother) February 1, 2019
10:10pm Bathroom. Joey and Tamar. Joey – honestly man we've got to get it together. The energy has got to go! Tamar – I want to make sure everyone is on the same damn page! Its a lot of back and forth for me. Its a lot of stupid meetings for me. Joey – I know. Here's the deal! I'm on the page so.. if it goes not my way and I'm out of here.. I can leave saying I had that moment. I gave it up and that's it. If people were disingenuous about that moment, I can't help that. That's my human thing trying to control it. You know what I mean?! (No I have no idea what you're talking about!) Joey – so if I go, I go. Tamar – same!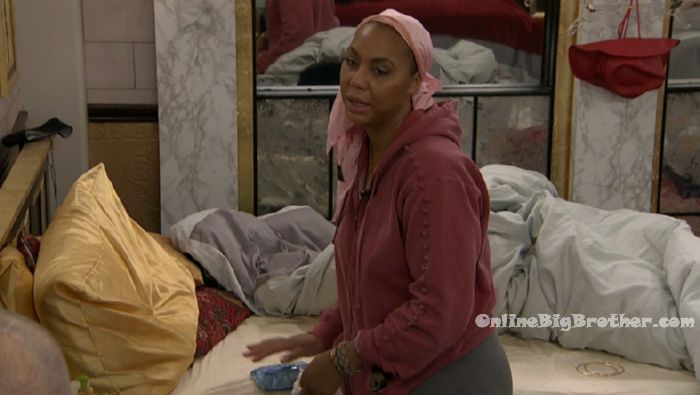 10:22pm Backyard. Dina and Ricky. Dina – I get the game. And when I voted with the Kandi thing. I knew she was going to be safe. She doesn't give a f**k. And you're good player so.. BYE! I won't f**k with that. She is a really good competitor and I told her we're going to be friends outside of here. I'm not going to worry anymore about oh she's sad.. because .. you're playing me. Where is the alliance? Where is the .. and I'm not calling it emotion at this point. I am over that! Its a game! But she's playing. BIG TIME! But so is Tamar and so is the other two. They're just going to pick them off like BAM BAM! It depends on who has the power. Ricky – who do they want out? Dina – they want Joey off.. that's what I think. I don't know. I haven't heard but its kind'a captain obvious! Someone's got to mess that up .. because the games's got to end. They'll control everything. We're the ones that are the deciding votes .. we're floaters. What do you think? Ricky – I don't know who to trust. Dina – its a game now.. now I'm in! No hurt feelings.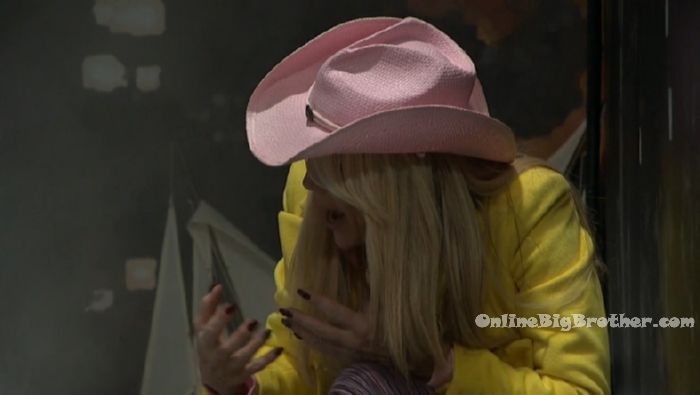 10:44pm HOH room. Tom and Kato – Dina is with Ricky and opening up about everything.. saying I don't trust these girls.
11pm Lounge room. Kato and Tom. Kato – Kandi is in the shower. Tom – this one? Kato – yeah. That makes me feel a little bit better. I think I'm ready to talk to her. Kandi is so delicate because she has been with them a lot.. Tom – what is the worst thing that could happen that they told everyone that we told them? Kato – nothing. Tom – they get mad at us? Kato – yeah. Are they going to change their plan? Kato – they'll just get mad and say you guys blew everything. Tom – blew what? blew that fact that you're lying to us?! What's their alternative plan if everyone knows .. what do they do differently?! The power is going to come out.. someone is going to get taken off the block. And I'm going to be able to put up whoever I want. Kato – yeah. Or the power won't come out and Joey or Kandi go home. Either way we don't want to work with them anymore. Kato – right. Kato – if the final four really was you, me, Joey and Dina.. that would be fun. Tom – oh yeah.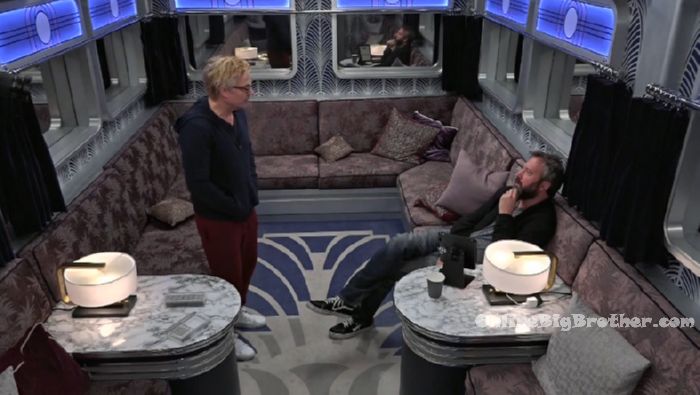 11:20pm Lounge room. Kato to Dina – if I told you the truth that you're protected .. would you believe me? Dina – tell me. Kato – I'll tell you tomorrow. Dina – no, now or never! Kat0 – if you act different, we're screwed. Tom told me I'm not supposed to tell you because you don't need to know. If I told you that you're protected .. would you believe me? We have a plan to get our alliance that I'm in.. Dina – what is it? Kato – I'm not going to tell. Dina – its all or nothing.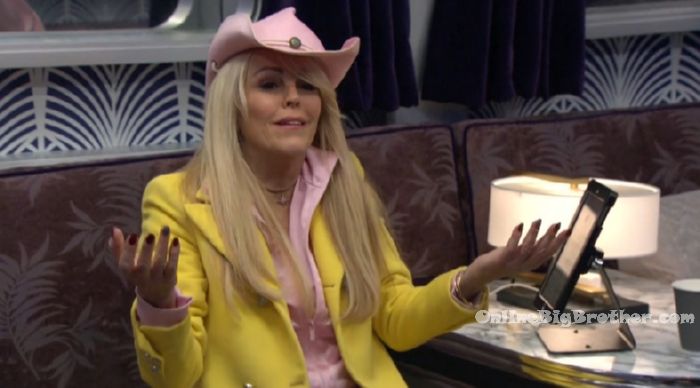 11:22pm Kitchen. Natalie and Lolo. Natalie – I don't like the way they're playing that game. Lolo – I want to be like .. you do know I've only tried in one competition.. right!? Natalie – f**k you Kato. Natalie – its hilarious that Dina told me that they're trying to turn Ricky. Lolo – I can't believe you heard that.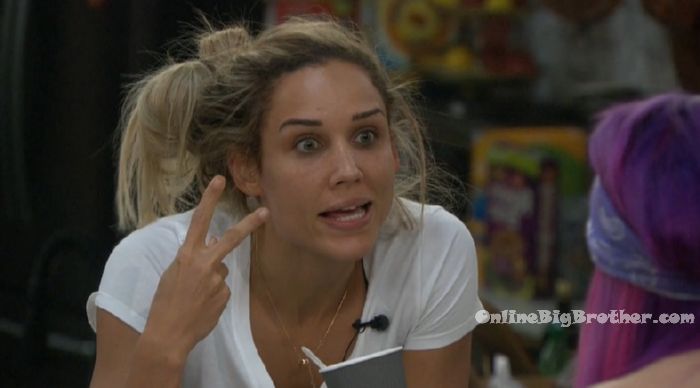 12:10pm HOH room. Kato, Tom and Dina. Tom – do you want to know our little secret that is blowing up in our face right now? Which is hilarious! Dina – yeah you took the girls side and now they're jack'n you. Tom – no.. well kind'a yeah.. something like that. Dina – but who warned you about that?! Ryan and Jonathan. Tom – Ryan and Jonathan never wanted to work with us. Dina – And who warned them!? Me! Kato – don't you think Tom and I know that they don't know that they're pulling the wool over our eyes? That's what I didn't want to tell you. Tom – they think we're still in an alliance with them. Kato – they don't have any idea because we know we got'em. Dina – how do I know that you're telling the truth now.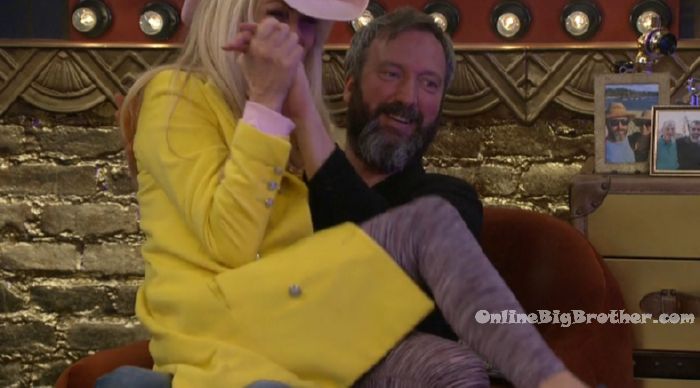 Support this site by purchasing your Amazon goods through our links below. It doesn't cost you anything and we get a small commission off your purchase.
Amazon Canada
Amazon USA