Head of Household: VIC
Nominations: Breydon and Austin
The Power of Veto Players are: Ro, Vic, Breydon, Austin, Ty
POwer of Veto Winner: Ro
Power of Veto Ceremony: Rohan did not use the veto.
Have nots: Ro, Vic, Breydon, Austin
Big Brother spoilers – The plan is to evict Austin on Thursday.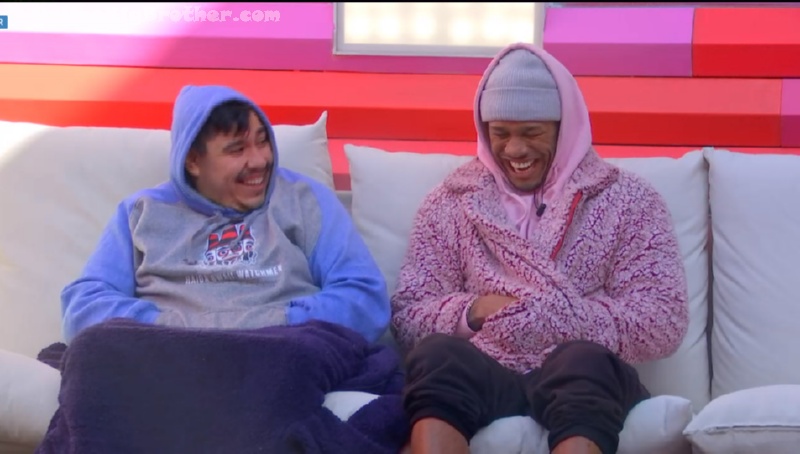 10:16 am Ty and Kiefer
Talking about how they played Vic.
Both are glad Tera didn't win the invisible HOH.
Kiefer says Tera would have told Tina and Tina would have told him.
Ty – we picked the perfect spot
Kiefer – we did
they laugh
Ty – who would have known..
Kiefer – all four of us
Kiefer – this is Big Brother and you haven't even touched the block once.
Kiefer – I don't see you and Jed as a duo I see us as a four
K – you guys don't really spend all that much time together. Jed works out alone.
Kiefer says Tina and Tera are the last duos left in this house.
Kief goes on about how Tera and Jed are just seen as a duo because of optics
Ty – we're just two big guys.. there are four people that go deeper than you would ever know
Ty says he just hopes Big Brother doesn't through a twist at them that "F*** us"
Kief – this would have been the perfect twist. to give anybody the opportunity to take a shot at you and Jed with no Blood
Ty – and they didn't that's amazing.. WOW really?
K – if it is Vic it's because we showed her loyalty last week and fought for her. that was F***ing clutch
Kiefer – it would be a great scenario if she won again
Ty – Oh my god she's ruthless.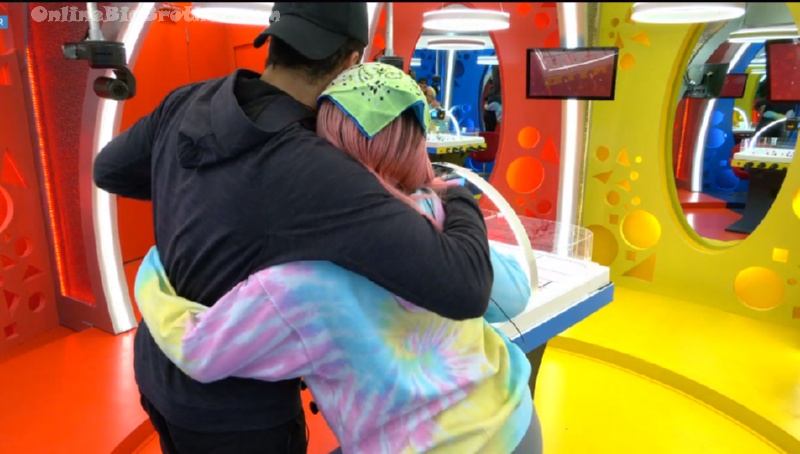 10:35 am Jed and Victoria
Jed – we are thinking "ghost peppers"..
Vic – I love it I love it..
Jed – we have the spice.. ti's hot..
Vic – you are looking at 50% of the ghost peppers.. Wait is Kiefer part of this
Jed says Kiefer is on the fringe it's more Jed, Ty and Vic.
Vic – The ghost peppers, Who came up with that
Je d- me and Ty..
Vic says "Live feeders do your thing"
Jed leaves..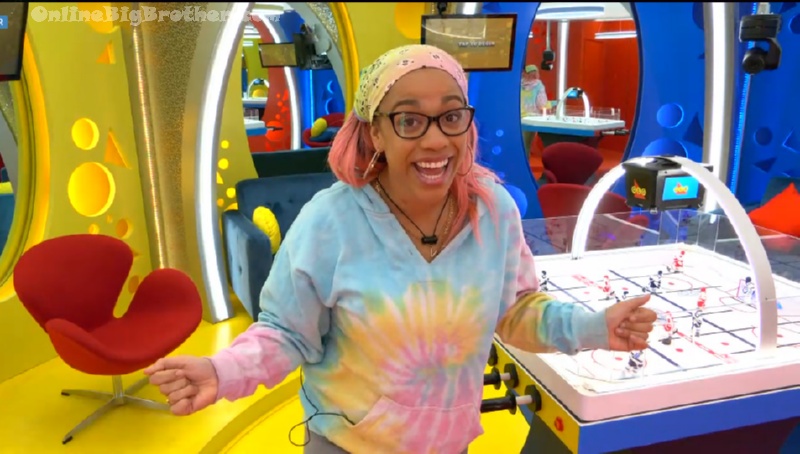 Vic jumping around "We're going all the way.. Ghost peppers"
Vic – I was really worried yesterday that I made the wrong decision.. final 4 baby it's all working out..
Vic loves it
12:50 pm Feeds are down.
3:43 pm Feeds down
7:39 pm Feeds down
10:30 pm NO FEEDS FOR YOU
10:33 pm Feeds come back after 11 hours…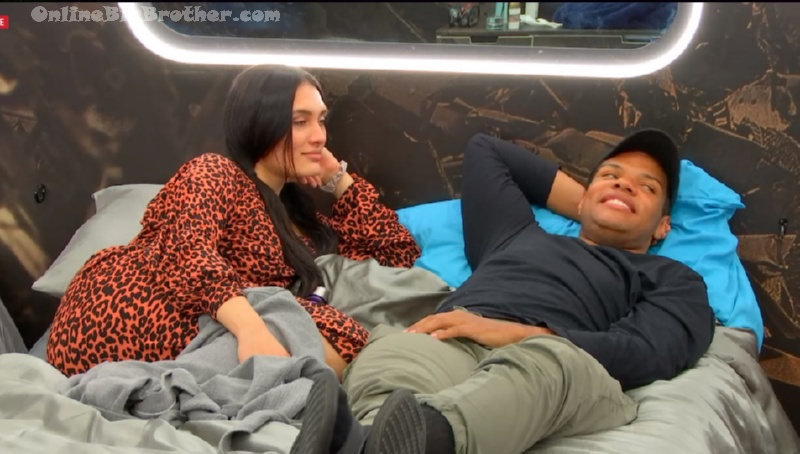 11:00 pm Feeds Breydon, Austin and ROSHOW
They talk about how loud Beth and Jed are when they are making out. They told Beth this.
Breydon – she said that is so embarrassing ..
Austin still thinks Ty is the Invisible HOH.
Feeds down again….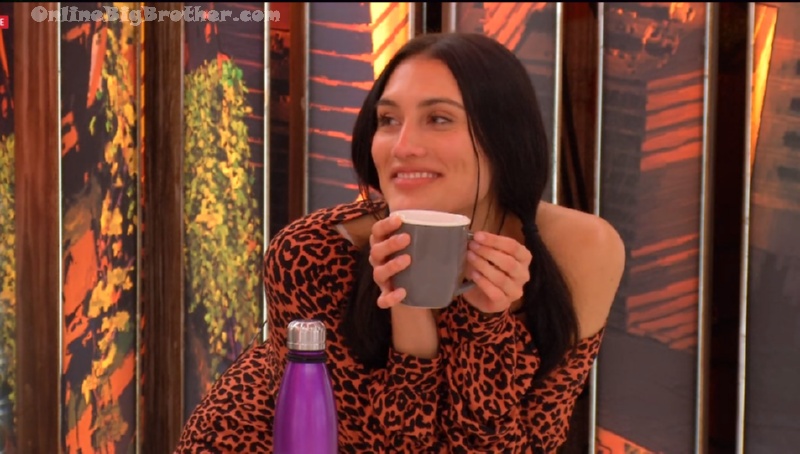 11:35 pm Just cams 1-2 showing. Feeds on and off. Hard to piece together the 12 hours we missed.