Head of Household: VIC
Nominations: Breydon and Austin
The Power of Veto Players are: Ro, Vic, Breydon, Austin, Ty
POwer of Veto Winner: Ro
Power of Veto Ceremony: Rohan did not use the veto.
Have nots: Ro, Vic, Breydon, Austin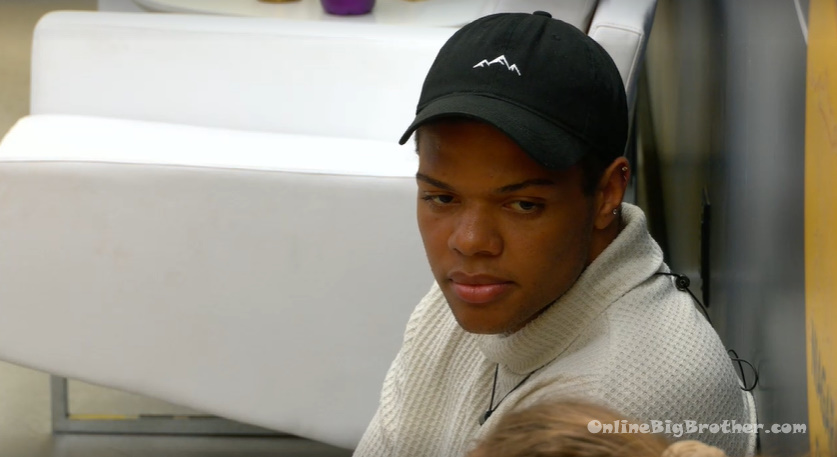 10:30pm Beth and Breydon.
Beth – they just want to slide through. That's what Jed, Ty and Keifer were saying. Keifer was like nope, I am not even discussing it Breydon is staying. Like if you guys vote the other way then Breydon gets my vote. And then we were like boosting their ego like yeah that sounds awesome. So we are kind of thinking .. well we haven't said it yet but if we just told them.. Breydon – to vote that way? Beth – That way and then next week they are like.. out. Breydon – yeah. Beth – like they're isolated. Breydon – yeah 100%. Beth – right, like you have to believe me. Breydon – oh I will. Beth – and Keifer was like there is no way Breydon will go out. Austin in going. Like just so you know this is straight up what is happening in the house right now. Breydon – which is what I assumed would happen. Beth – I will literally Brey.. tell you like f**king 5 minutes before the vote and as soon as I know if its flipping I am coming to you. Breydon – okay. Thank you. Beth – of F**King course and I would expect the same. It is not happening that way like I am not even entertaining the idea. Breydon – well thank you. That means a lot, like I am actually really stressed. Beth – like you are literally one of my people in this house, like you can't go. I think its weird, like if I can be honest with you. Austin is isolating herself. I think that she is sad. I think that she feels betrayed. Obviously she knows a lot of people lied to her. And there wasn't anything I could do.. my hands were tied. Breydon – no, that's what I am saying. Beth – I am like really awkward around people that are mad at me. They talk about Vic and Beth brings up how she is so mad at Austin. Beth – I would like bet my life on it that you're staying. Like no one is even talking about it. But as much as I say that.. Austin is going .. its terrible. Breydon – its literally the greater of evils .. you know what I mean? Beth – I know. They want you out.. just so you know . Information is f**king power .. like lets hold onto that sh*t. Breydon – of course. Just know that you do have the numbers and we can trick them. I wanted to trick them but what does that do other than annoy them. I like literally want to be like f**k off! Like you guys are annoying. Breydon – yeah that's all it does. Beth – I am just tired of them walking around and dictating what happens. And then other people make the move and they just sit back and they didn't do anything. That's it ..you have to trust me. Breydon – of course.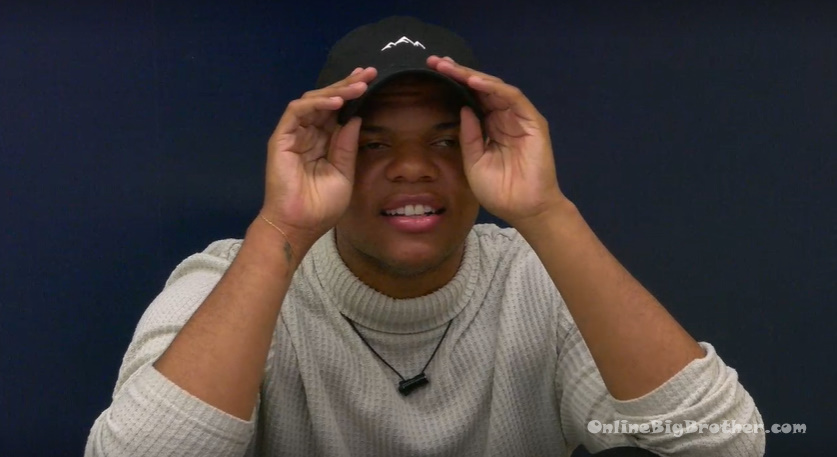 Backyard. Beth and Ty.
Ty – who's next. Beth – that's what we should be talking about. And I personally think Roh should be next .. but we need him. Beth – best case scenario is that Breydon wins and takes a shot at Tina and Tera. Ty – why do you want Tina and Tera gone so bad? Beth – why not!? Do something for us! Ty – you want Roh here!? I would rather have Roh with me than Tera. Ty – okay.. if Roh and Tera are on the block, you would take out tera? You know what I mean? Beth – no we take out Roh. Ty – I am just thinking that yeah we could take out Tera but we could take her out any time. We keep saying that and pushing it down the road.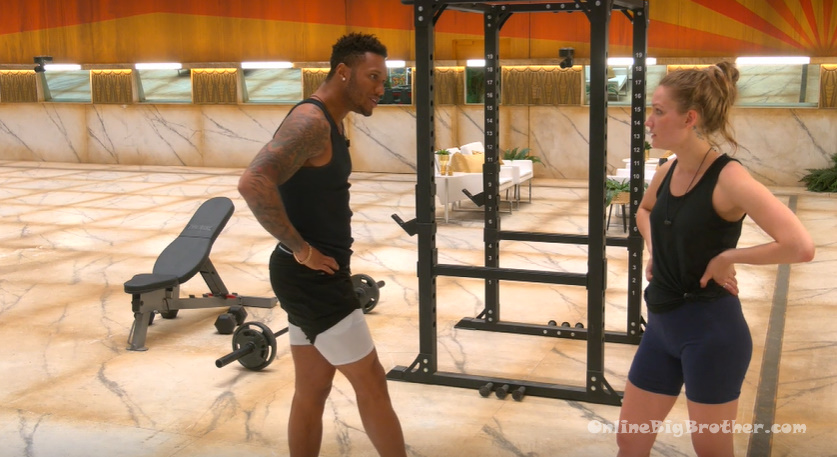 12am Ty and Jed.
Ty and Jed going over the votes using Oreo cookies. Ty – next week one of us wins .. Roh and Tera go up. That means Breydon votes with us and Vic. We send Rohan home. And then we still have the numbers for the next HOH.. in theory. Jed – right. Ty – Did she (Beth) tell you about how she wants to try and work something with Roh and make it seem like she is playing us. Jed – yes. Ty – its a good idea but is it too soon .. I feel like it is way too soon to execute. I think she has to put it in motion and try and get an idea of when he would want to put us up so that we're safe even next week. Jed – yes, I don't think it would be a next week thing. Ty – I think its an after next week thing. Jed agrees – its planning for something at least 2 weeks away for Roh. I don't even think Roh would put us up next week.