Head of Household: VIC
Nominations: Breydon and Austin
The Power of Veto Players are: Ro, Vic, Breydon, Austin, Ty
POwer of Veto Winner: Ro
Power of Veto Ceremony: Rohan did not use the veto.
Have nots: Ro, Vic, Breydon, Austin
Big Brother spoilers – The plan is to evict Austin on Thursday.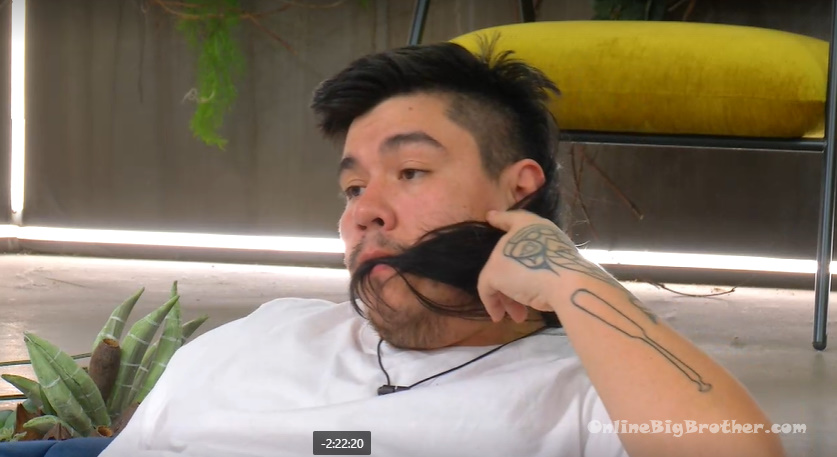 12am Keifer and Tina hanging out..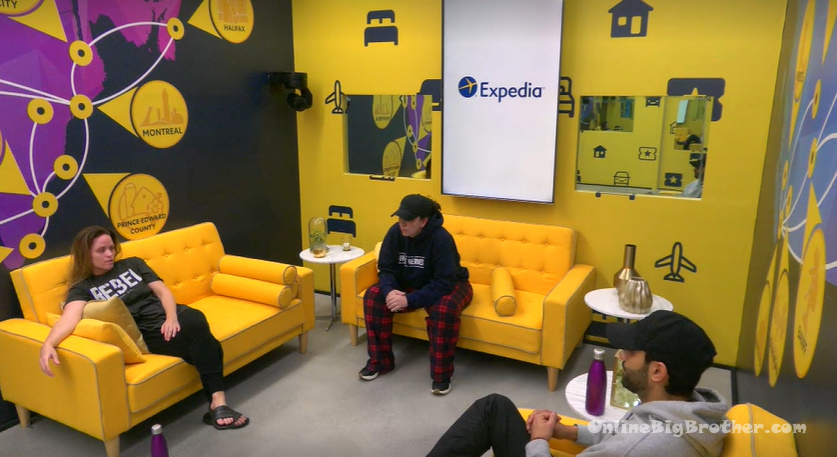 12:30am Tera, Tina and Roh.
Tera – then you're playing for yourself. That needs to be like operation number one. It will be a little stacked in the jury. Roh – doesn't matter if neither of them are in the final two you know. Tera – that's true. Roh – Like if its me and you in the final two .. then they have to choose. Tina and Tera – yeah. Tera – agreed! Tina – I have confidence we can do it. Roh – its an underdog story. I truly believe that is what Canada wants to see. If I were to guess, I would say that Canada is going for our side.. but who knows. Tera – yeah. What do you think about Vic? Roh – like if she is with us? Tera – yeah. Roh – I think she is. Vic is very smart. She knows this game. She has watched every season. Tera – I think they think they have her though. Roh – for sure. And they're going to try everything they can but at the end of the day they went in and four on one'd her with the Latoya thing. They were talking smack about her .. you know?! Tera and Tina – yeah. Roh – she does a very good job of hiding it and being cool with people. Having a good time even if she might be pissed at someone. Tera – they are fun to be around. Roh – for sure and if we do fun things like with this dinner we just did they are fun to be around. Tera – oh my god but how funny was Breydon's d**k talk though?! Roh – hilarious! Tina – it was awesome! Tera – yours was really good too! I am so ready for this day to be done though! Tina – it was a long day. They talk about how (production) keeps adding balls to the havenot room. They agree that something has to be in there. Tina – yeah there is a lot more in there now. Tera – there has got to be something in that room. Think of season 7 and how they just kept adding more and more files. Big Brother blocks the feeds.

1am When the feeds return the house guests are in bed.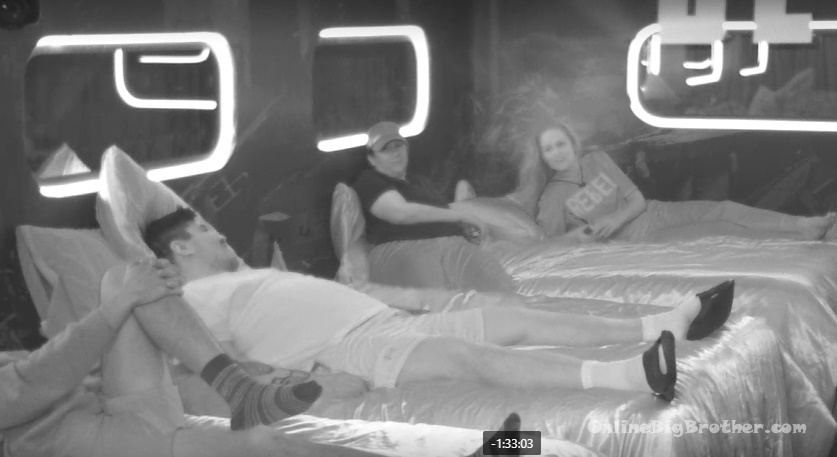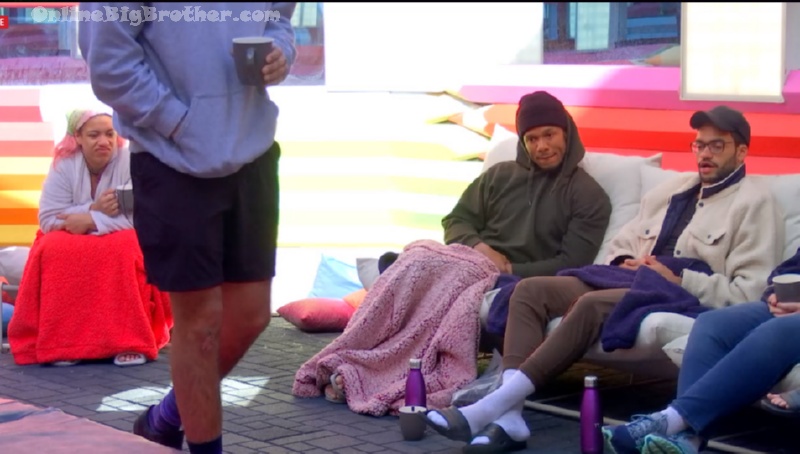 10:12 am houseguests waking up for Tuesday