Big Brother Canada Spoilers – Cory is Head of Household. Looks like sam is the target. The noms will most likely be Este/Mark or Este/Dane.
Around 10PM feeds come back Cory Nominated DAne adn Este.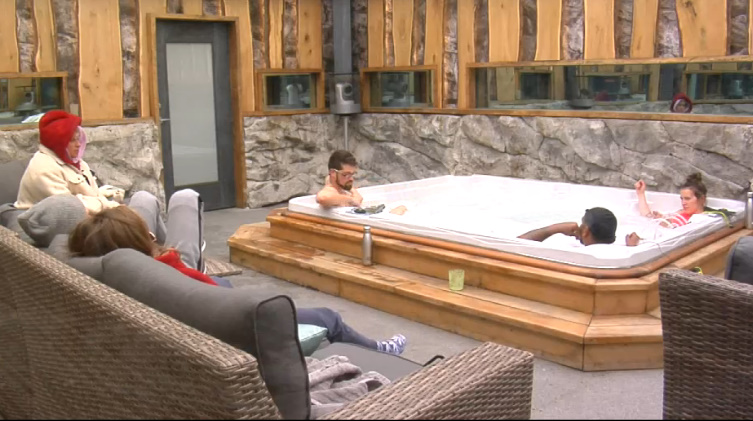 10:20am Talking about what they are going to do today …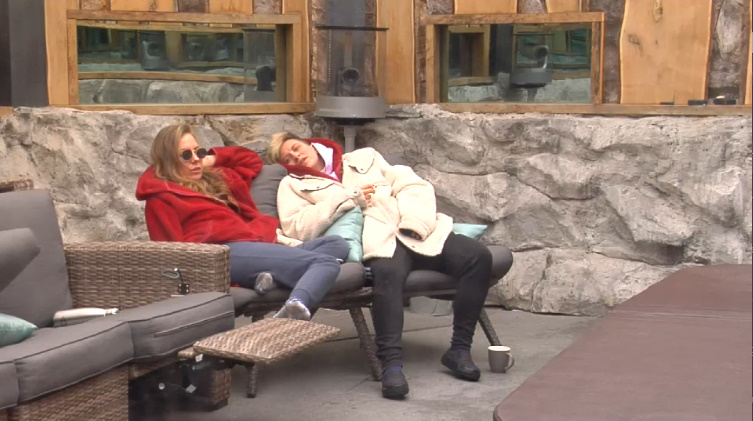 10:35am Kyra and Sam They're trying to unravel where rumours started and trying to get their recollection of events last week in lock step.
Sam mentions that Cory brought up that it was Dane and Adam that brought up the backdoor plan first.
Sam – I was like wait how do you know for sure ..
Sam told Cory that you throw out a lot of options "that's what you do when you're HOH"
Kyra – so she knows people did come to you
sam – yeah
Kyra – my mistake I am a communicator.. i just need to store things like Anthony says..
Sam – Dane's going on the block
Kyra whos going up beside him
Sam – no idea
Kyr – could be me
SAm – no
Kyra – I feel like Anthony would let that happen
Sam – yeah .. I really don't think
Kyra says it's about Time Dane felt the block.
Kyra says they f*ed up a little bit but by doing so Dane is being put on the block.
Kyra – I just don't want to be seen as a liar.. but I don't think Este is that smart..
Sam says originally she wanted to put COry and Anthony on the block.
Kyra – you were considering backdoor
sam – yes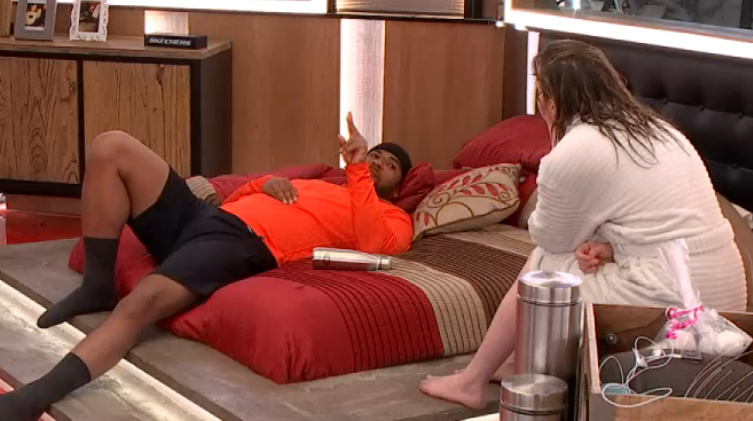 10:50am Cory and Anthony
Anthony – she knows .. everyone knows even Adam knows ..
Anthony says if Sam wasn't here Adam would be doing the same thing with Chelsea, "he's a obsessive person .. he's just that type of person"
Cory – who should I put up
Anthony – we gotta think first of all .. ultimately what's best for cory so cory stays safe for next week .. right now it's do or die.. we gotta keep doing
Anthony highlights that in order to stay safe next week she has to be in good with Adam and dane.
Anthony – everyone sees what Sam is doing ..
Cory – Kyra has been lying
Anthony – for Sam
Cory – for Kyra ..
Cory says Kyra's and Sam's stories don't line up but Adam's and Sam's does.
Cory lists off some of Kyra's inconsistencies ..
Anthony – could you imagine if Kyra used the veto and put you up
Anthony – Kyra's close to you but THEY feel closer to me..
Anthony thinks he can get information out of Kyra abotu what is really going on.
Cory – if we can get Kyra to expose Sam we can make it happen ..
Cory wants to put up Sam but is looking for an excuse so they keep good with Adam.
Cory – that's the ticket to getting them the f* outta this game..
Anthony – who is best for nominations
coru – you don't want to spark anything
Cory – I don't want you put Dane on the block but it guarantee he plays in Veto ..
cory – ark he didn't build a bond with me until he was on the block and had to
Anthony – mark and?
Cory – Este or Dane .. really
Cory – I can't put Adam and Sam up .. I looked them dead in the eyes.. I cant morale I can't do it and something like that would ruin my game.
Anthony says "they've" done a lot to damage Cory's game.
Anthony says if Adam had won the HOH there would have been a lot of conversations to getting Cory out.
Cory – if I go after Sam right now he's not going to trust me and i'l be target number one
Cory – I can just put Mark and Este up right .. I have a relationship with Dane ..
Cory – I could say I'm having some conversations and things are coming to light and i think it's not all Dane
Anthony says the only people in the house that are going to need explanation are Adam, Kyra and Sam. She will tell them if I put Dane up on the block Dane will take himself off. If she keeps Dane off the block it gives 'other people' who she doesn't have a relationship with to fight .
Anthony continues .. Really we'll go to dane say we're onto something .. get the fingers pointed at sam and maybe we'll use the veto ..
Anthony says there's no way for Adam to get get Cory out he'll never get the votes. "there's not 1 person in this house that will vote (with) Adam to get you out"
Anthony says nobody likes Adam and Sam, 'public enemy number 1 has been Adam and SAm, They lie they're cocky, they run around blowing farts into each others mouth and they act very arrogant (LOL)
Cory says sam insinuated that she was a idiot..
Anthony says Sam will get one vote and it's Adam. If Adam wins teh veto he will use the veto to take down Sam.
Cory is worried about Adam , "i don't want to hurt him"
Anthony he tried to get you out of the house he cares about nothing but sam he would sacrifice his entire game for Sam that's sick .. and when they get out they won't life toe be together that's even sicker.
Anthony warns that Esti might get close to Sam not that KIKI is gone. They do not want to see that happen.
Cory suggests he worlks on her.
Anthony – I have a bond with everybody I can bring anybody in (groan)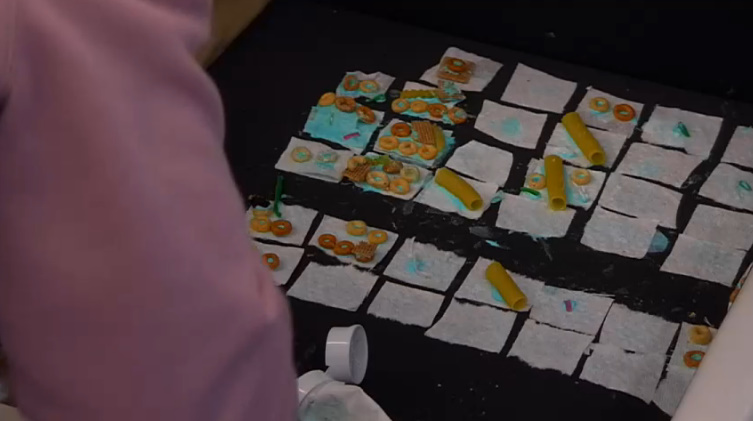 Dane's Study Aids.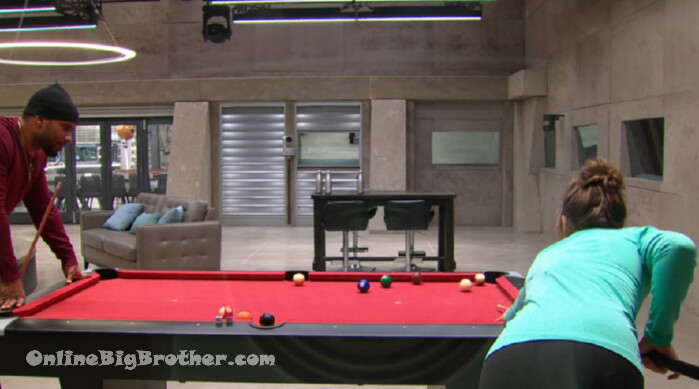 5:15pm Anthony and Cory
Anthony – with Dane and Este we have a 90% chance of taking Dane off the block. Dane comes off the block we put up Sam but until then we hold off from Kyr, Este, Damien and everybody
Cory – like the plan? (to get out Sam)
Anthony – yeah
Cory – OH my GOD yes .. stay with us
Anthony says Adam is going to start freaking out about what happens if the veto gets used.
Anthony – he's going to try and sniff out something about Sam, He only cares about Sam. He doesn't even care about himself.
Anthony proposes they tell him they've been hearing things about Kyra "keep it to yourself but Lyra's been lying if we have to put Kyra up we have to put Kyra up"
Anthony – tell him I have a plan I've only told you and if anybody finds out I know it was you .. tell Adam that
Anthony says Adam is "So submissive" he will agree to it "It'll turn him on"
After a bit they decide that throwing out Kyra's name might be risky.
Anthony suggest she just says "I want Dane gone"
Anthony – Adam won't like that because he wants Dane as a Shield.
Anthony thinks this will ensure Adam fights and wins the Veto.
They laugh at the thought Adam using the Veto and Sam going up.
Anthony – Ohh man this will be the greatest season ever ..
Anthony lets out a sigh
Cory – what
Anthony – no no no no
Anthony – who could we say is a potential for the back door it has to be someone both Adam and Sam want
Cory – Mark ..
Anthony – have Sam and mark been spending time together
Cory – no
Cory – the think is that .. I don't have to tell him I could say I don't know yet
Anthony – absolutely
Cory – that's not out of my character … I can just say I've heard some things not about you but I've heard something about some potential people and I just need to read a little more into it.