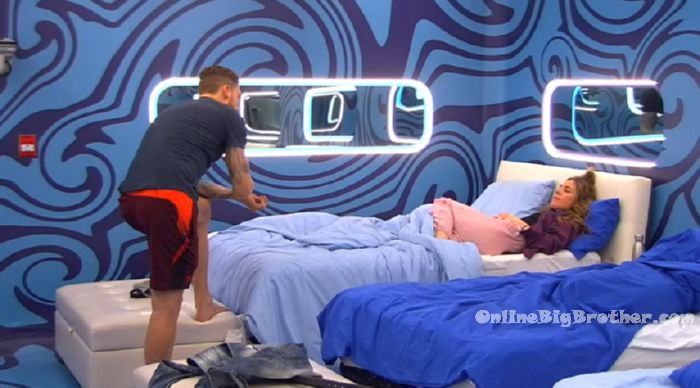 10:50pm Bedroom. Adam and Sam. Adam – we need each other. We need one of us to win and we need one of us to win next week. The three of us proved that we can win competitions. She was like yeah, yeah I know. I am telling you this because just down there Kyra was telling us that we should just confess. F**K THAT SH*T! Sam – Okay. Adam – We're in this.. the second you say something that is not your story right now Cory is going to know 1000% that we've been lying the whole time. Sam – I'm not but I was like Dane you brought up Cory's name just like everybody else did. Adam – he is in there denying.. Sam – he was like I don't know what you're talking about. I was like alright. Adam – its not your business. You told Cory. She asked me the same thing and I told her I don't know. Sam – well because I was HOH people were coming to me and giving me different scenarios. Adam – all you need to talk about is moving forward with each other. You tell her if you win next week, you're not going up. Sam – what is she going to do if Dane pulls himself off?! Adam – we talked about that she said what if its not Dane and I said how do you feel about Esti?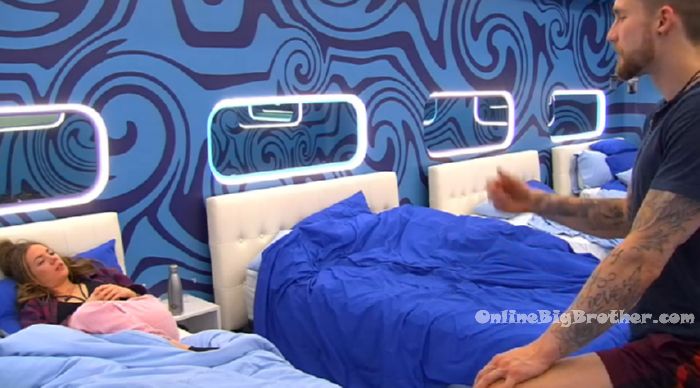 11:05pm -1:25pm The house guests make up games / play games in the living room.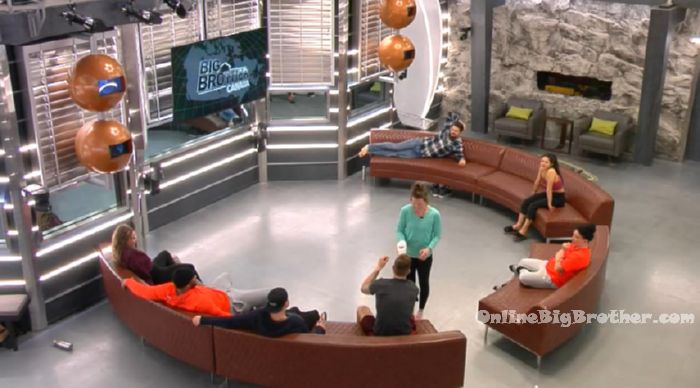 1:25pm Bathroom. Sam is brushing her teeth. Sam – OH NO! OH NO!.. This isn't my tooth brush!!!