HOH: Christian
SAFE: Xavier, Alyssa and Sarah Beth
HAVENOTS:
WILDCARD players left: Whitney, DerekF, Azah, Claire
WILDCARD Competition Winner:
Nominations:
Power of Veto Players:
Power of Veto:
Power of Veto Ceremony:
Big Brother 23 Houseguest Rankings – – RANK THE HOUSEGUESTS –
View the previous day ranks on the – Ranking Grid
6:17 pm feeds return Chit chat.
6:20 pm Maximum Chillatude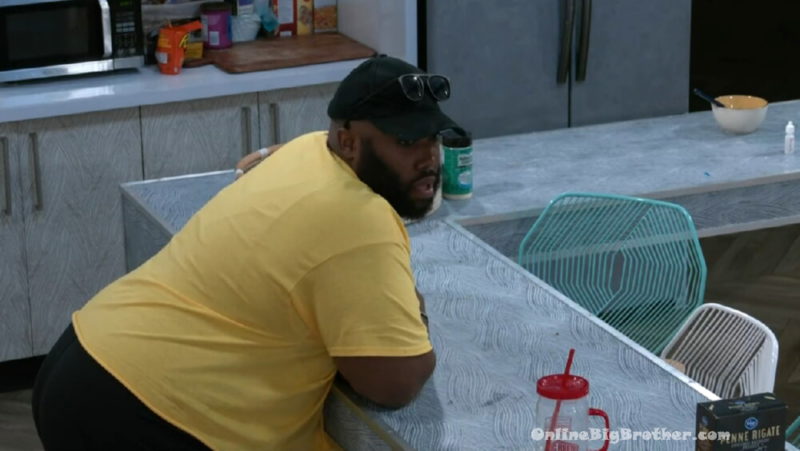 6:25 pm Tiffany and DF
Tiffany – they won.. Sh1t what can we say? They won fair and square..
Tiffany – They won because of Sarah Beth.. Sarah Beth put the puzzle together
DF – I know she did
6:26 pm DF can't wait for his pizza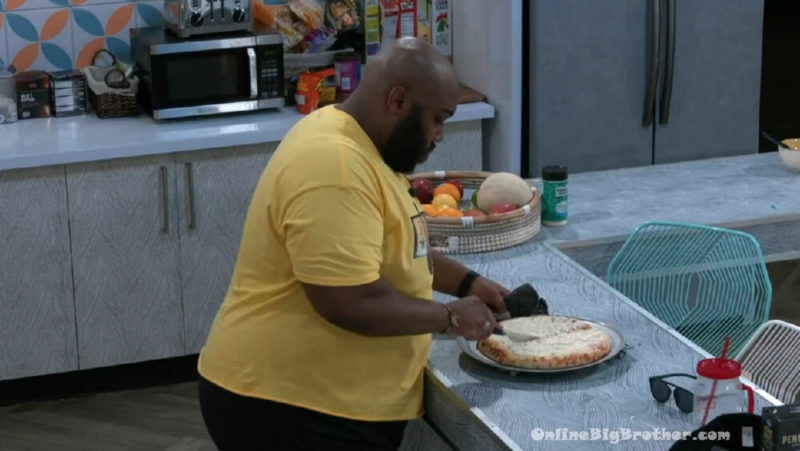 6:28 pm One undercooked pizza ready ..
DF – I don't have time… I don't have time..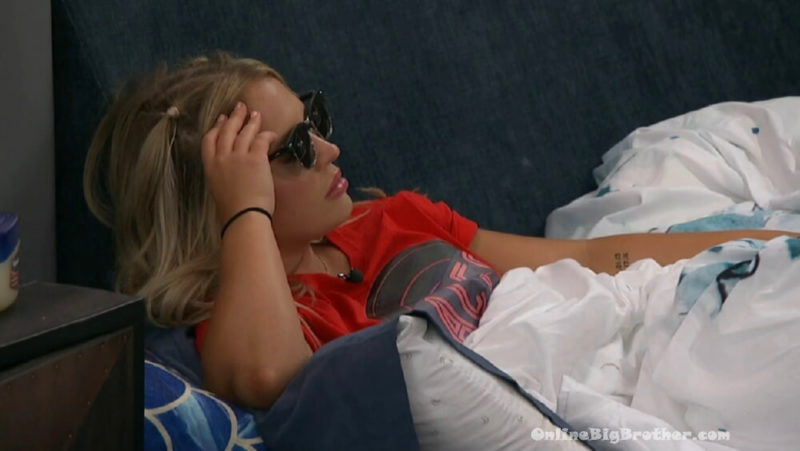 6:28 pm Whitney has a headache?
6:36 pm Chilling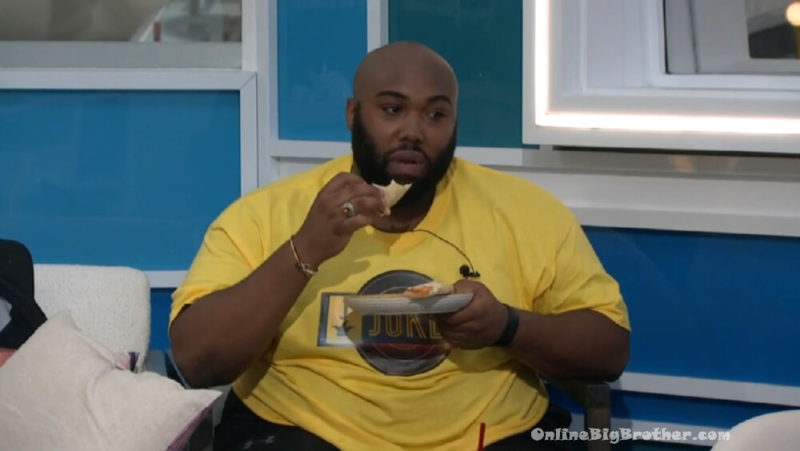 6:38 pm DF joins the conversation.. They're talking about the competition. Whitney is still parked on DF's couch. DerekX says the competition was fun.
Tiffany points out it worked out they all had three members.
DerekX – they knew Brent was gone..
They laugh
6:42 pm Claire turning up the chill .. Talking about putting the puzzle together.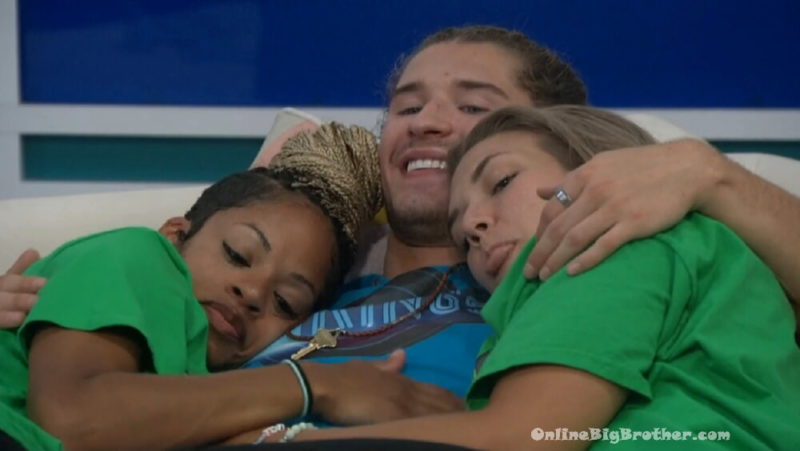 6:47 pm Claire and Tiffany working on safety ;)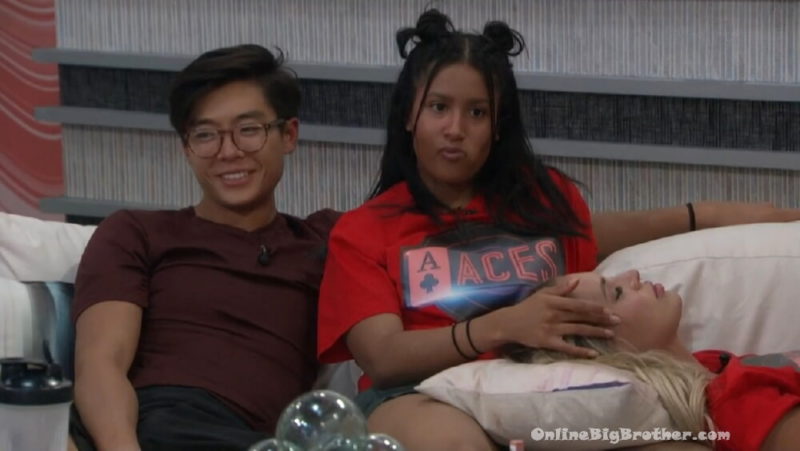 6:48 pm Whitney is back with the group claiming she has a headache. DX making moves.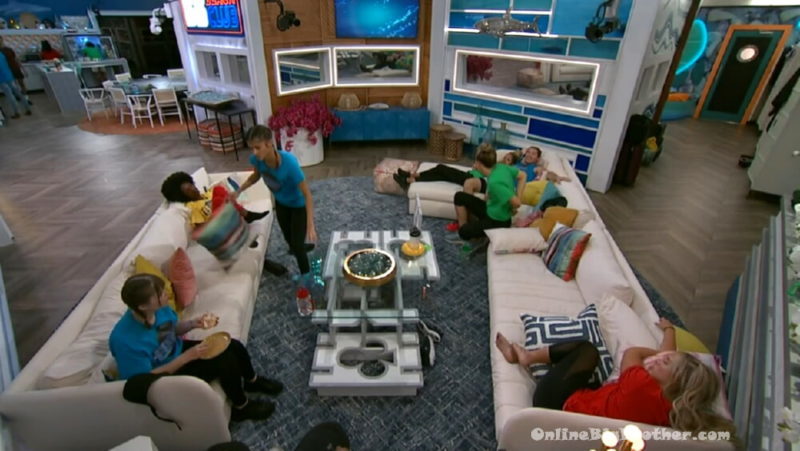 6:55 pm They ask DF how he cooked the pizza so fast.. DF says once they got in he started preheating the oven "I put the b1tch up to 425 to cook faster" (for 10 mins?)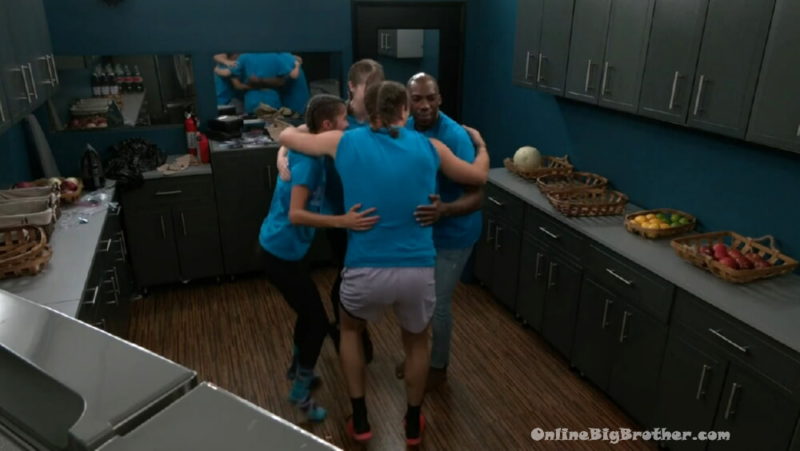 6:58 pm King Party in the pantry ..
"They're so mad at us"
"we would have been on the blocK"
"we have to keep winning"
"We're a team of four.. there will be a team of 2"
"The queens are probably so happy right now"