As you probably know Cody and Jessica from Big Brother 19 won Season 30 of The Amazing Race. It was a pretty popular show so they've decided to create an entire season full of Big Brother Alums. Now I know what you are all thinking.. Great! I love Big Brother and I love The Amazing Race. What could go wrong? Lets check out who they are picking so far..
This is what we know..
TMZ has reported that the next season of The Amazing Race being produced will have an all Big Brother Cast
The Amazing Race will allegedly have an all-Big Brother edition, featuring at least one winner of the Big Brother franchise. Several other BB winners, although probably interested in racing around the world, declined the opportunity due to career or family reasons.
Cast list for The Amazing Race Big Brother Edition
James and Corey "Team Tejas Tacos"
James Huling from Big Brother 17 America's favorite player winner and Big Brother 18 participate
Corey Brooks was a Big Brother 18 participate
Reality TV World reports their team name
"Team Tejas Tacos" and they leave for Papua New Guinea to begin filming at the end of this month. "
In case you forget these two characters here's some bits from the onlinebigbrother archives.
Corey was the person with the goat burning story from college. He laid in his Big Brother 17 bed with
Nasal lord Nicole
the entire season. Corey made it to final 4 and Nicole ended up winning. It was a memorable season. I guess they need a lot of people to round out the cast especially since people are declining….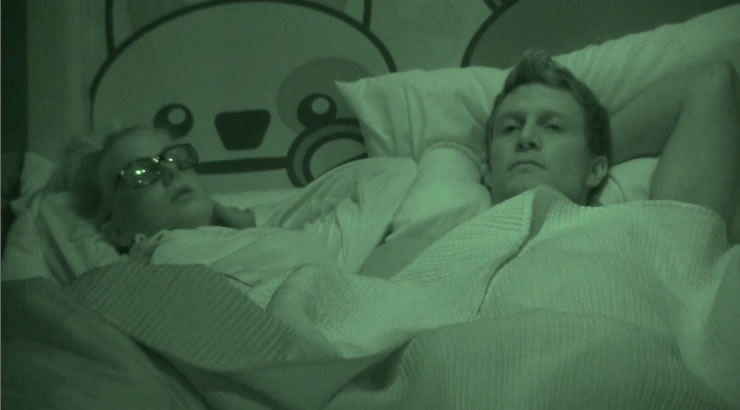 James Huling has blessed us twice on Big Brother. Once as America's favorite during Season 17 and again as the worst on Season 18. During Season 18 James decided to use his gut for all decision making with disastrous results.  He ended the season in a showance with Natalie Negrotti. To tap into those sweet post-Big Brother social media opportunities Natalie and James continued their showmance outside for about a year. It all came crashing down last spring as Natalie accused James of "hacking" her phone and releasing nudes of her. so much fun..
Friendship @bigbspoilers #BB18 pic.twitter.com/al8m0xa6dc

— Dawg (@DawgsBigBrother) July 27, 2016
Rachel Reilly and Beast Mode
Caleb AKA Beast mode from Big Brother 16, Survivor 32/34 and Rachel Reilly from BB 12/13, TAR 20  are said to be cast. It's unknown who their partners will be but both being married makes guessing possible. There's so much to say about Rachel in the context of Big Brother I won't bother
A History of Big Brother and The Amazon race
As stated above here's been some cross pollination between TAR and BB over the years.
Cody and Jessica from Big Brother Season 19 WON Amazing Race 30
Rachel and Brendon from Big Brother Season 12 and 13 were both on The Amazing Race 20
His grace Jeff Schroeder and Jordan Lloyd were both on The Amazing Race 16
Alison Irwin of Big Brother 4 was on the Amazing Race Season 6
They've also brought The Amazing Race players into Big Brother. During Season 17 Jackie Ibarra and Jeff Weldon from The Amazing Race 26 were cast.