Head of Household: JED
Nominations:???
The Power of Veto Players are: ?????
POwer of Veto Winner: ????
Power of Veto Ceremony: ?????
Have nots: ?????
Big Brother Spoilers – Results from the Double Eviction
Victoria voted out by a vote of 6-0. She is the first juror
Kiefer wins Head of Household Nominated Rohan and Breydon
Veto players are Breydon, Ro, Jed, Tina, Ty
Ty wins the Power of Veto does not use it.
Rohan evicted by a vote of 5-0
Head of Household competition should be today Friday.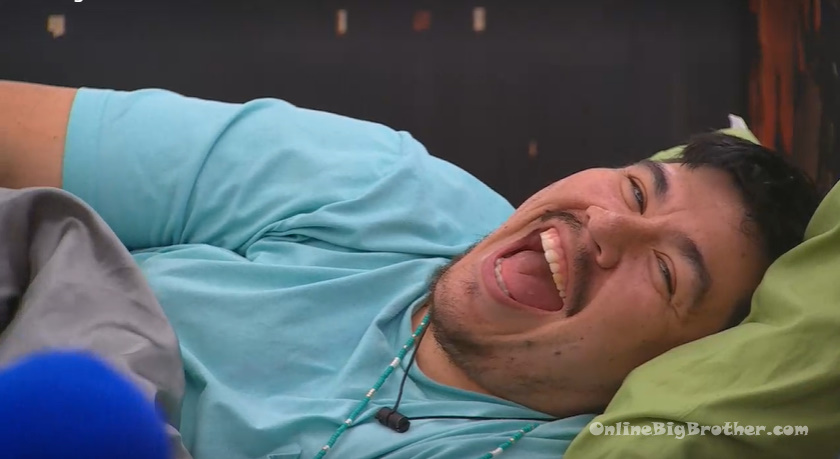 11:30pm Bedroom. Beth, Keifer, Tera, Tina.
Keifer talks about how the whole basket ball team "beef stew'd" a guy (f@rting on his face) when he fell asleep. Keifer says when the guy woke up in the morning he was so sick he threw up. He said the guy thought it was because of his dinner but Keifer said it wasn't. They ask him if they ever told him and Keifer says yeah and he was PISSED! Tera jokes about how they should call themselves the "beef stew" alliance. Tera then tells the story about how she pissed in the BB shower and said she did in front of Austin and Breydon. She said I'll just go clean it. She says their faces were like the screen capture below. Tina – they were mortified that you pissed in the shower. Keifer – probably the worst people you could have said it to. Tera – and I'm like that's what you're worried about .. look at that shower.. I mean there's a drain! I mean.. I'm a mom!! The looks on their faces .. and then I was like now I'm embarrassed. It was an accident! Beth – oh that's when you did it.. that's why you only cleaned one shower. Tera – yeah. I was like, like you never pee'd in the shower. Beth – at home I do it every single time! Keifer – EVERY TIME?! Beth – every time. And here I have to be like don't do it! Keifer – I don't even want to get caught! I don't want to be that guy. Tera – after having kids I piss my pants all the time! All the time! Can't do jumping jacks!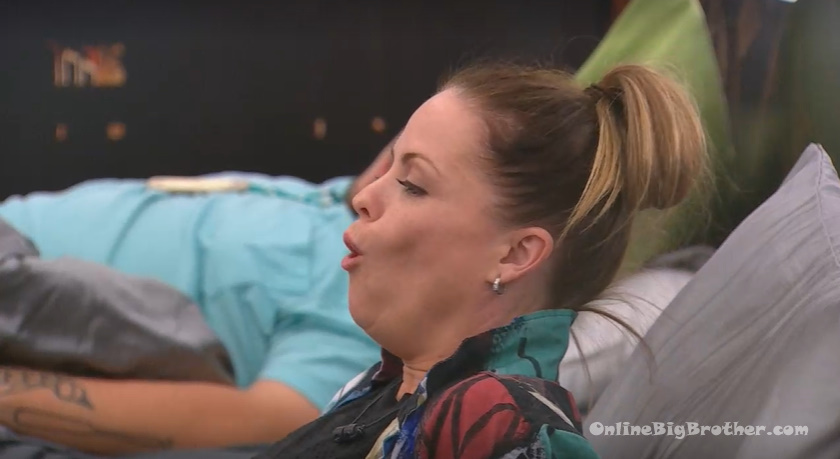 1am Jed and Ty put on face masks..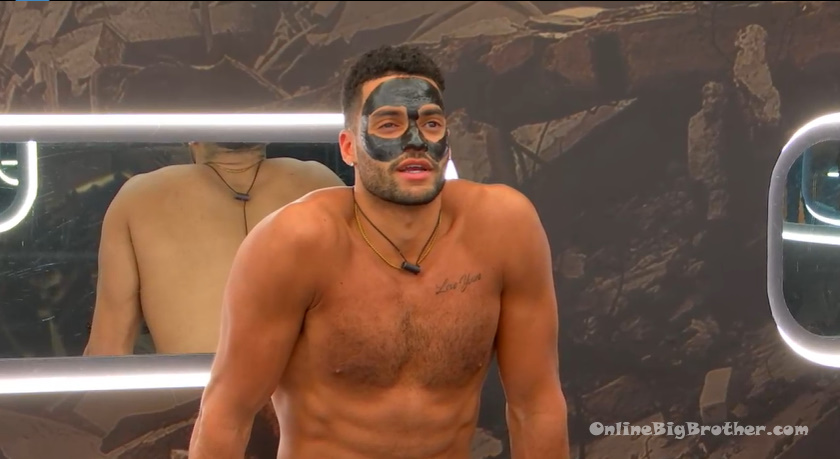 1:40am Keifer, Tera and Tina.
Keifer – I can't believe there are only 7 people left. This is craziness! Tera – I can't believe we survived a double eviction. Keifer – I can't believe I won it. I'm the guy that won the Double Eviction HOH in season 9. Tera – yeah because there can't be another one right?! Keifer – no.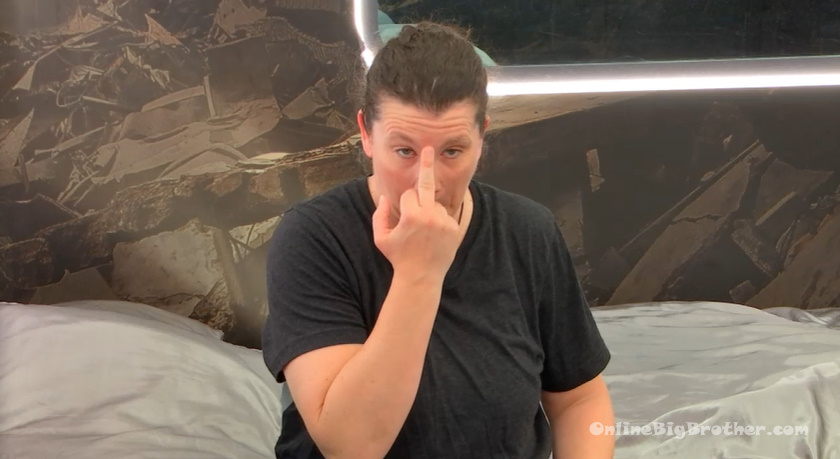 9:55 am Friday morning
Feeds have been down for a couple of hours.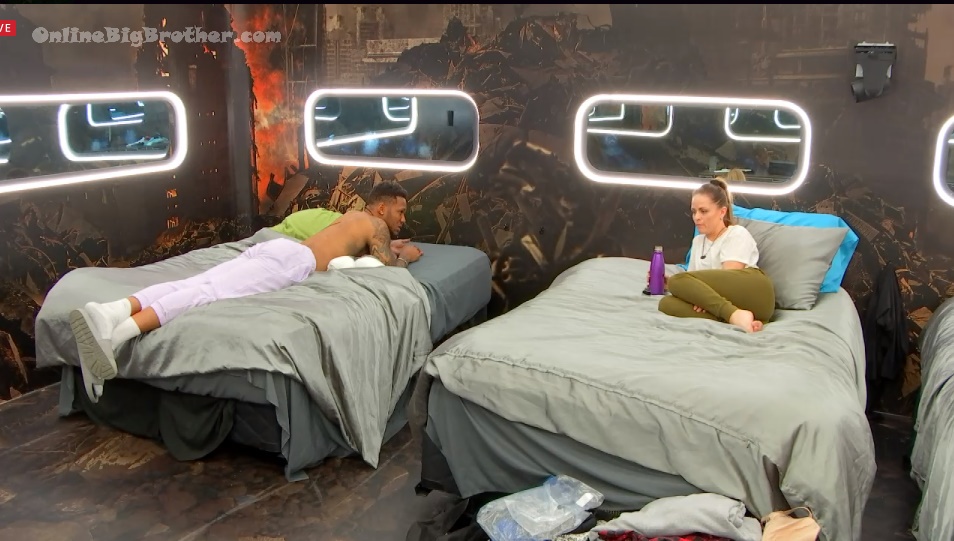 2:00 pm feeds return for a bit. We find out JEd won Head of Household