Head of Household: ??
Nominations:???
The Power of Veto Players are: ?????
POwer of Veto Winner: ????
Power of Veto Ceremony: ?????
Have nots: ?????
Big Brother Spoilers – Results from the Double Eviction
Victoria voted out by a vote of 6-0. She is the first juror
Kiefer wins Head of Household Nominated Rohan and Breydon
Veto players are Breydon, Ro, Jed, Tina, Ty
Ty wins the Power of Veto does not use it.
Rohan evicted by a vote of 5-0
They say the next Head of Household competition is tomorrow.

10:24 pm
Jed and Ty in Expedia working out. Breydon is with them. Chit chat…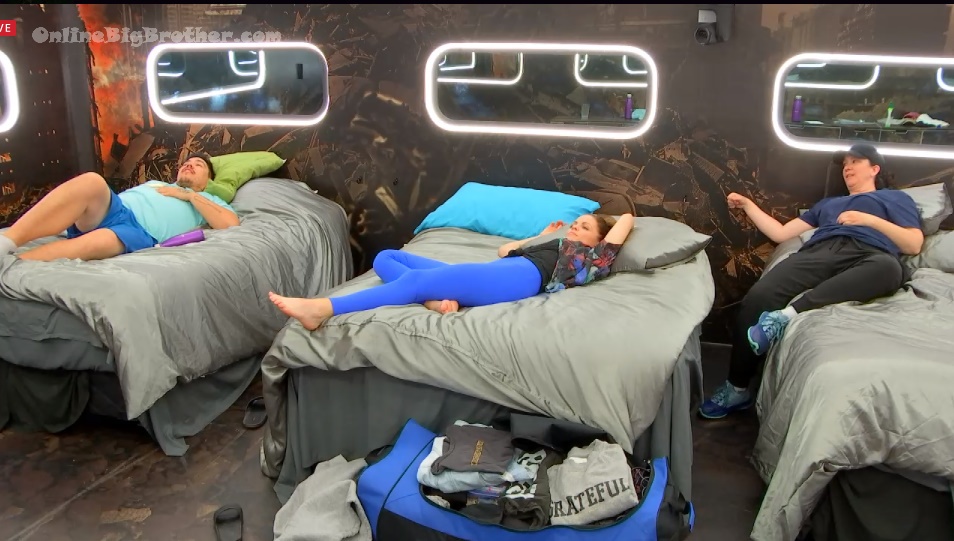 10:28 pm Kiefer, Tina and Tera hanging out Chit chat.
Kiefer – I think I'm in a good spot here. I don't think I go this week.
Kiefer is worried about the week after.
Kiefer – what do I do now I just have to keep winning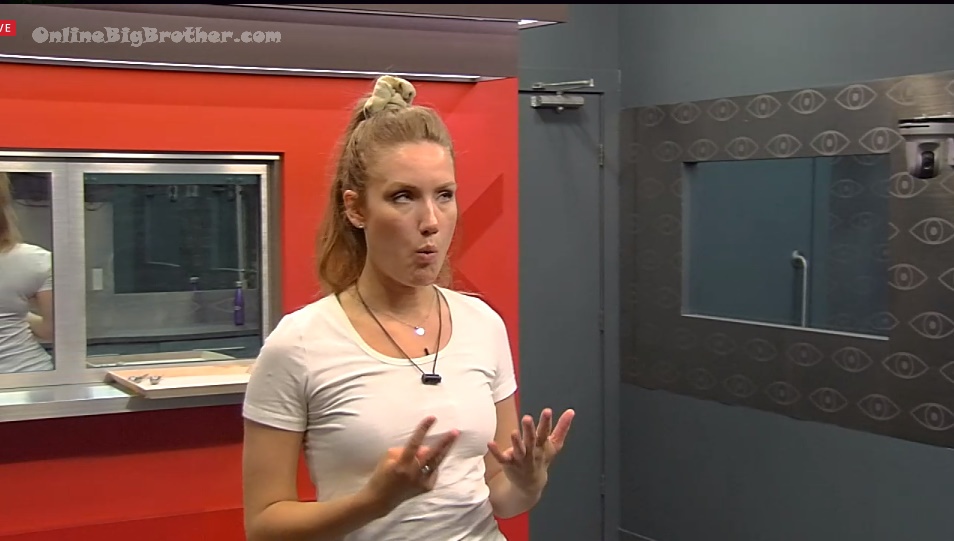 10:36 pm Beth's been doing BB math.
Beth – Ty has to make a final 2 with Breydon
Beth plans to talk to TnT.
Beth – If I win tomorrow and I get Breydon out what will you do for me
Beth – if Both tina or Tera stay they are taking Keifer.. Tera will take him
Beth – Breydon takes a hit at us. Ty needs to make a final 2 with RBeydon right now.
Beth – if we took out Keifer next week holy sh1t
Beth – OH my gosh.. the move it to take out Keifer next week..
Beth mumbles some scenarios.. with some "Oh my gosh" mixed in. She's talking about getting rid of Kiefer next week.
Beth – Holy sh1t the move is to take out Kiefer next week..
Beth – if Breydon goes it's those three vs us three.. Tina and Tera won't take out Keifer so one of us goes home can't have it
Beth – If Breydon wins Tomorrow we need him to take out Keifer.. he puts up Tina and Tera one of us takes them down and Keifer goes up.
Beth – he's the next Victoria in the house
Beth – Can we backdoor Keifer do we have the numbers? we have the votes to do anything
Beth – Breydon's next big move is Kiefer we need to convince him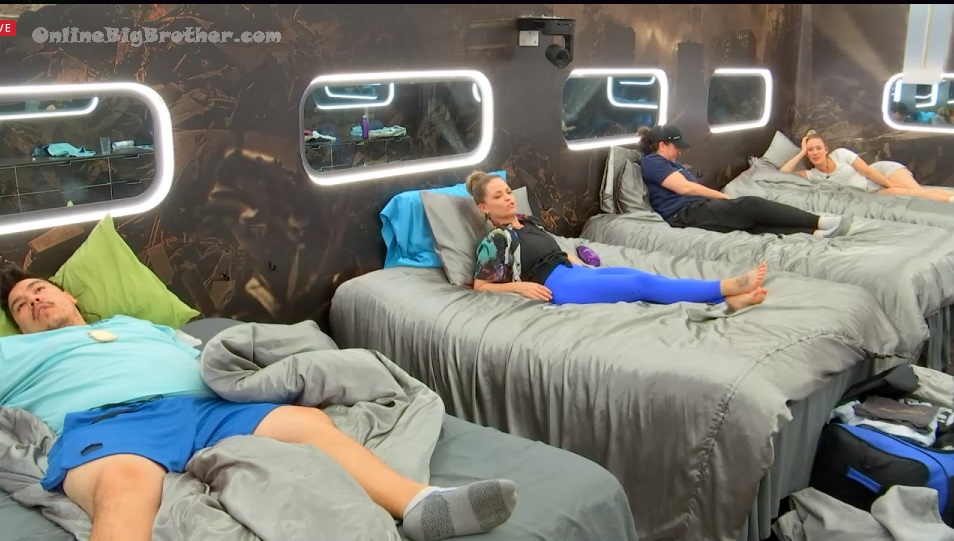 11:30 pm just more chit chat..