Head of Household: JED
Nominations:???
The Power of Veto Players are: ?????
POwer of Veto Winner: ????
Power of Veto Ceremony: ?????
Have nots: ?????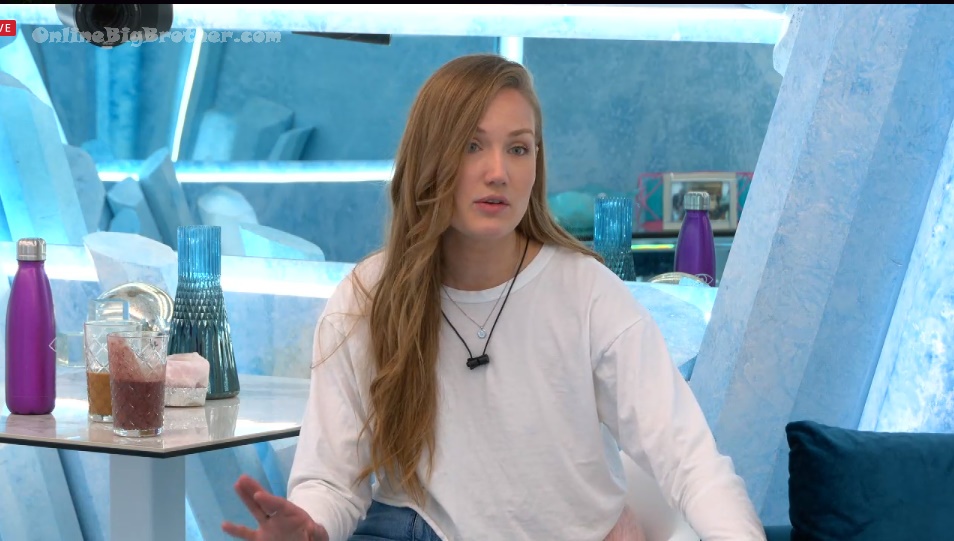 2:10 pm Beth, Ty and Breydon
Talking about Tera getting really personal in her conversations with Ty. (I think she mentioned her dead brother seeing how they all ganged up on her.. or something to that effect..)
Feeds cut, when we're back Keifer has joined them.
The camera keeps showing this door propped open with a ball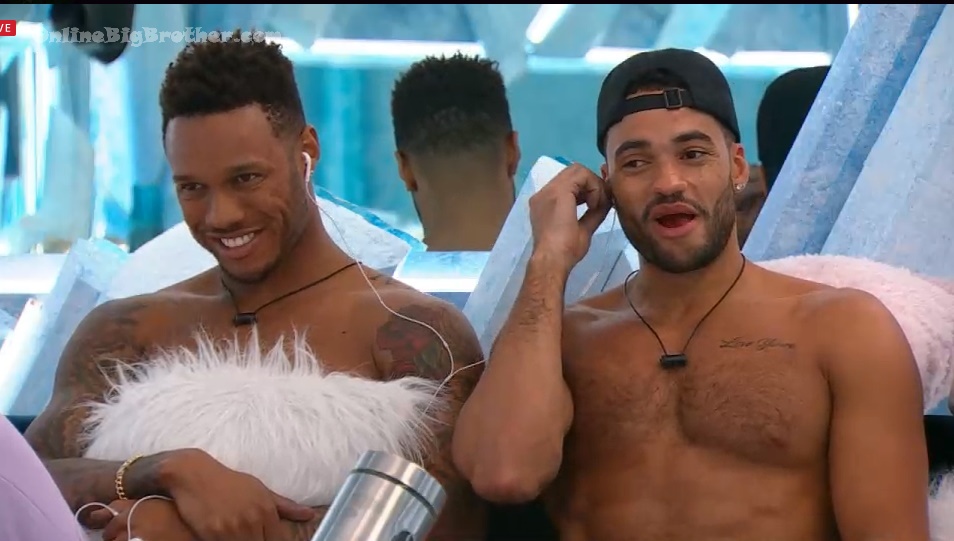 Sounds like There was an argument with Tera during the competition. She says they were ganging up on her.
Jed – this is a great week
Mostly chit-chat. Tina eventually joins them asks Jed what music did he pick.
Jed says most of his music is "Rap and R&B.. New Sh1t mostly"
Jed – pretty much my workout songs..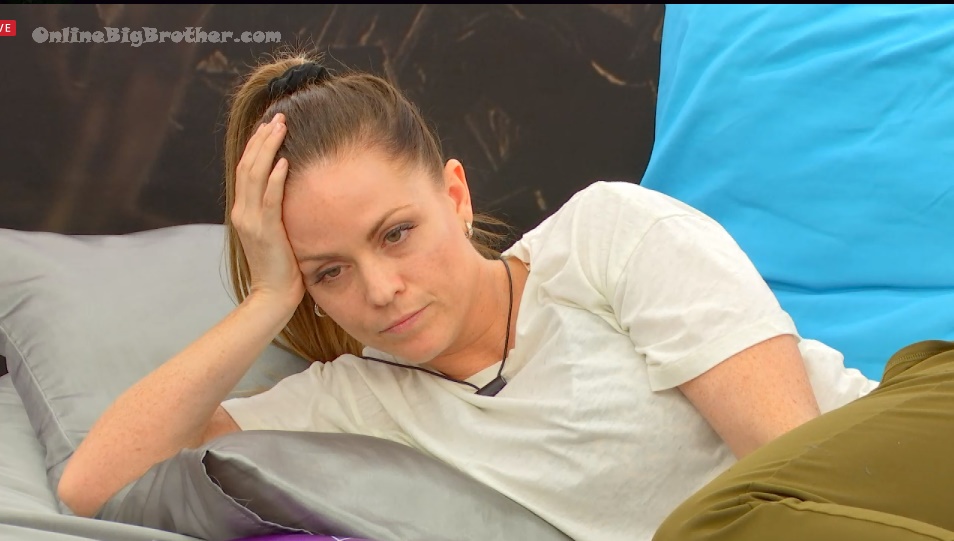 2:30 pm TnT
Tera says Kiefer will be the replacement nomination.
Tera says Vic was a f**ing idiot during her Invisible HOH "They sent her home the very next week"
Tera – Jed is going to win this game.. I don't care what Keifer is saying..
Tera doesn't think Kiefer is going to make it to final 3 like he thinks
Tera says even if Beth is playing a strong game but everyone is going to say she hide behind the boys and not give her a vote.
Tina thinks Keifer has a chance to win at the end.
Tera – I wouldn't be surprised they take him out this week.. I wouldn't be shocked. If Keifer doesn't win that veto he's screwed.
Tera says Jedson needs to have something on his resume and putting TnT on it isn't enough.
Tera knows she's going out if Kiefer wins the veto otherwise she feels certain it will be Kiefer.
Tina thinks if BReydon had won he would have taken a shot at Keif
Tina thinks the two of them would go up.
Tera – Beth, we should have taken you out early.. they've had so much control. Gross..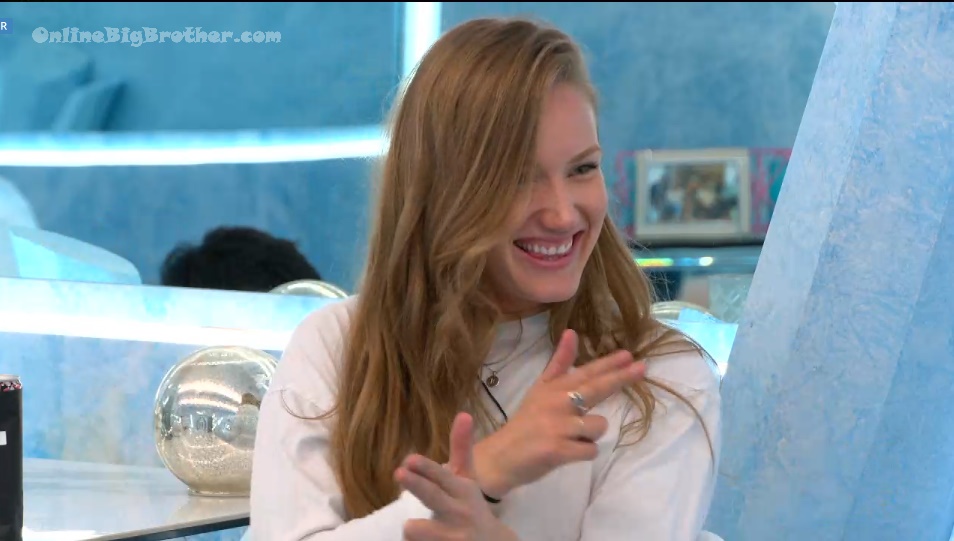 4:00 pm Sunsetters
Talking about taking Breydon to Final 6 along with Tina.
Beth brings up Ty needs to offer a final 2 with Breydon
Ty – I've been putting in work
The plan is to convince Breydon to put Kiefer and Tina up instead of Jed and Ty.
Kiefer – I'm game..
Jed – whoever wins HOH at that final 5 will be at a bit of a disadvantage..
Beth – surviving the double that was great.
Kiefer – we picked the right swaud..
Jed – I don't know who
Ty – it fell into place so perfectly we only lost one person
Beth – we picked the chillest mother f**ers in the house
Jed – we're the most random much.. we are the oddballs.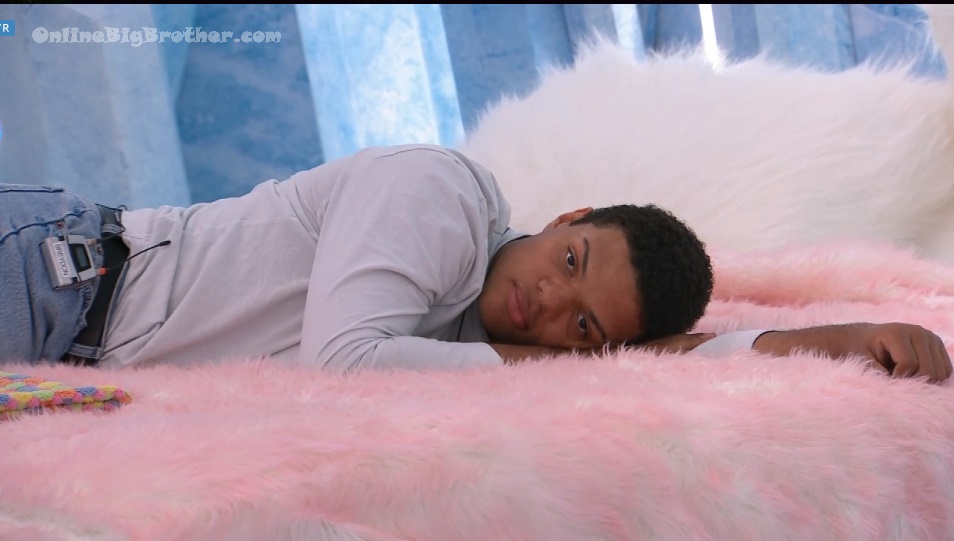 Breydon joins them…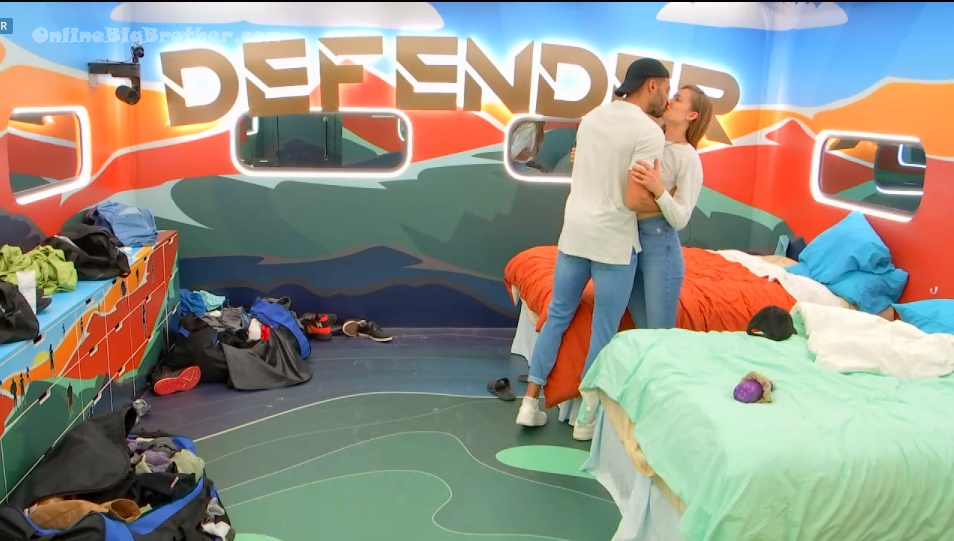 4:30 pm Beth, Ty and Jed
Beth in heat goes on about how attractive Jed is "You are so hot"
Beth – I literally want all three of them out I'm so bothered by them
Beth – it's getting hard for me to act normal in here
Beth is pissed because Tina wasn't studying with her.
Beth – she won't give me anything she said what is Jedson doing.. I'm like you are probably hitting the block one way or the other
Beth laughs
Ty – she's no on our side..
Beth – all three of them.. actually for some reason I can't stand Breydon
Jed – right now?
Beth – I'm having a really tough time around him he's only around to get info he's taking it all in he really hasn't been on our side this entire game.
Beth – he's been part of people that only wanted to take you two out
Ty – I know always
Jed – I'll take him out
Ty – mathematically it doesn't make sense
Beth – But I want to. I genuinely think next week… I'm praying that it's holding something then guarantee you or I am winning it
Beth – guarantee.. that is another reason to get Tera out this week that comp is coming.. it's always tiny girls that win that.
Beth goes on about they are the ones that have been playing since day one.
Jed – for this week put up the T's and let the veto decide. if we win the veto, one of us and technically Keifer we could backdoor Breydon if we wanted to.
Jed says the only decision they have to make this week is if they want the T's in the final 6.
Beth says after what Tera told Jed today she doesn't trust Tera.
Jed mentions Tera saying she would put him and Ty up, "She said how couldn't I have"
beth – tell her I'm pissed.. can you do that for me
Jed – should I tell her she's going up
Beth – YEs
They are "Cheesed" at tera because she told them she wouldn't put them up.
Ty – there's no game to talk anymore.
Beth goes on about how TnT have been carried this entire game.
They talk about how good Rohan would dress. Ty says Rohan is slim so everything looks good on him. (As opposed to being ripped like a Greek statue? wtf)
Beth – we are so close Ty.. It's at the point where if one of them got me out I don't think I could forgive myself. It's a disgusting thought
Ty says Tera has got to go.
Ty says he's been working on Breysdon "Cuddling all night.. it's a lot but.. "
Beth – I know it's a lot
Ty – It's a lot
Jed – take one for the team bro.. (LOL)
Ty – you have high expectations I don't know if I can meet them.
(I think they are laughing at Ty proposing he'll throw the HOH so he doesn't have to share his bed with Breydon"
Ty – I would rather he wins so I can decide.. alright I'm going to bed ceya
Feeds cut when we're back Breydon is in the bed with them.
Beth talking about Tera "Her attitude.. I want to stay in this room because I'm about to kill somebody "
Feeds cut.. when we're back..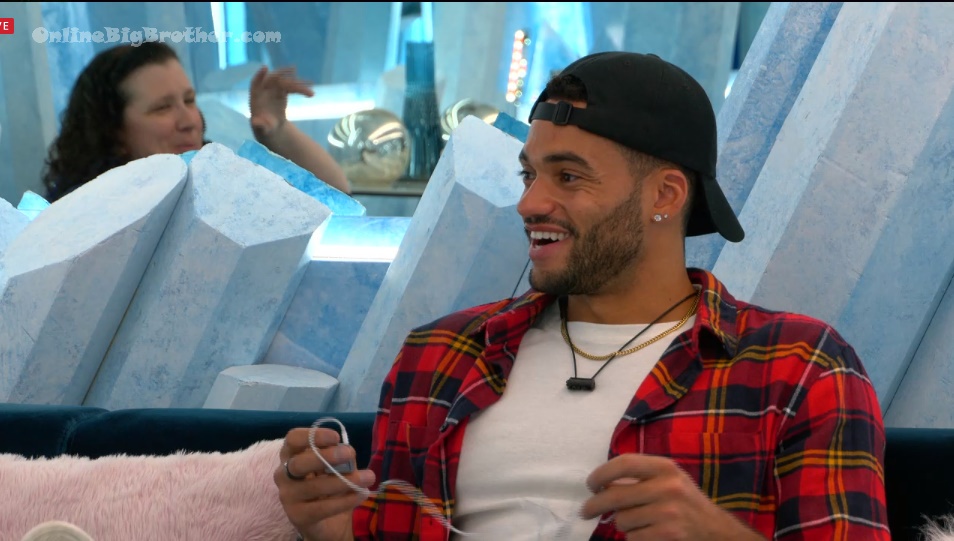 6:40 pm Jed and Tina
Tina – obviously Tera is going up
Jed agrees
Tina campaigns for Breydon to go up he's better at competitions than her. Says if she's on the block there is always a chance of her going out.
Tina – unless you are planning on getting rid of a sunsetter
Jed – I want 5 sunsetters in the final 5 you are included in that
Jed tells her she's safe this week if she's nominated everyone plans to use the veto on her.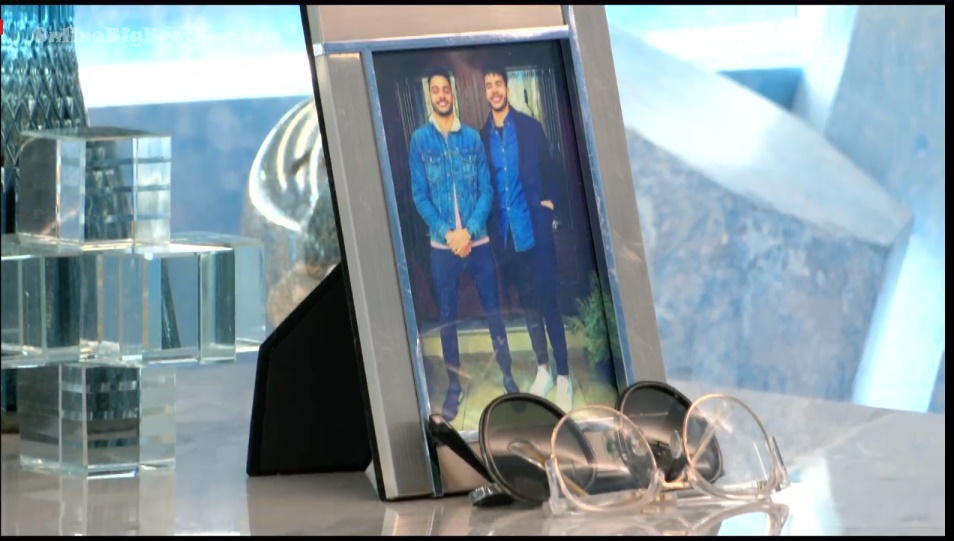 9:20 pm not much happening on the feeds. TnT are going to be nominated.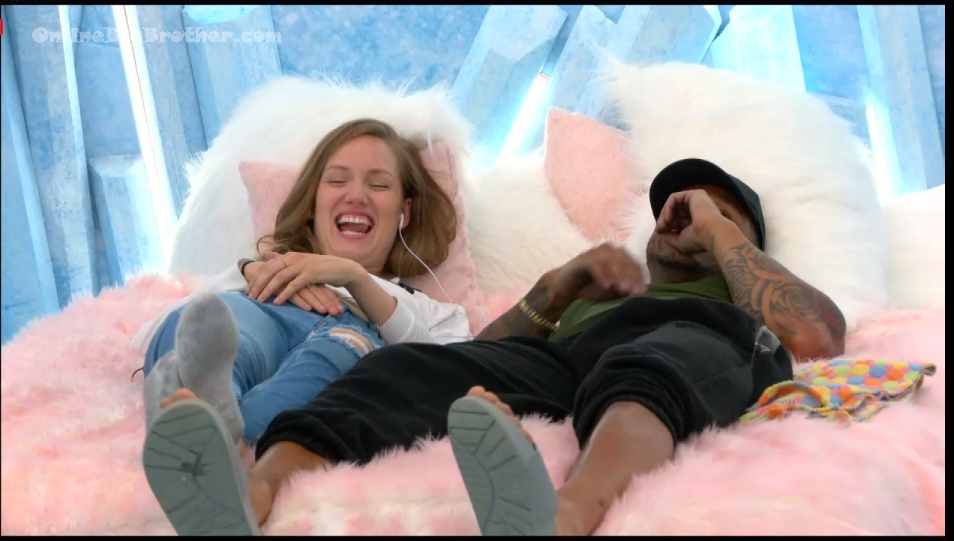 9:40 pm Ty and Beth
Beth and Ty are congratulating themselves for playing such a great game. Ty can't believe they dodged the block.
Beth – it's so funny Ty
Ty – it's almost like we are invisible
Beth – we made people feel good in this house we made people feel comfortable (ZOMG)
Ty – they felt they could trust us they could come talk to us, trust us. We had their back we wouldn't burn them.
Beth – you know what our thing was? we never mixed up our stories. We always had the same story and we never got caught. Our biggest piss off in this game was when Kiefer opened his mouth too much
Beth – we always knew whatever we decided was the right choice
Ty – she thought we needed her to get Ro out (Vic)
Ty – the way Ro went out was so BANG BANG, Kief wins HOH I win Veto ceya buddy
Beth – Jed wins HOH are you kidding me? We started winning when we needed to. Boom Boom Boom Boom
Beth – I can't believe we won 4 in a row, Me, Kief, You Jed
Ty says the HOH competition was individual but it really was "A team comp"
Ty – That comp could not have been more perfect to just seal it
Ty – we took HUGE risks and they paid off..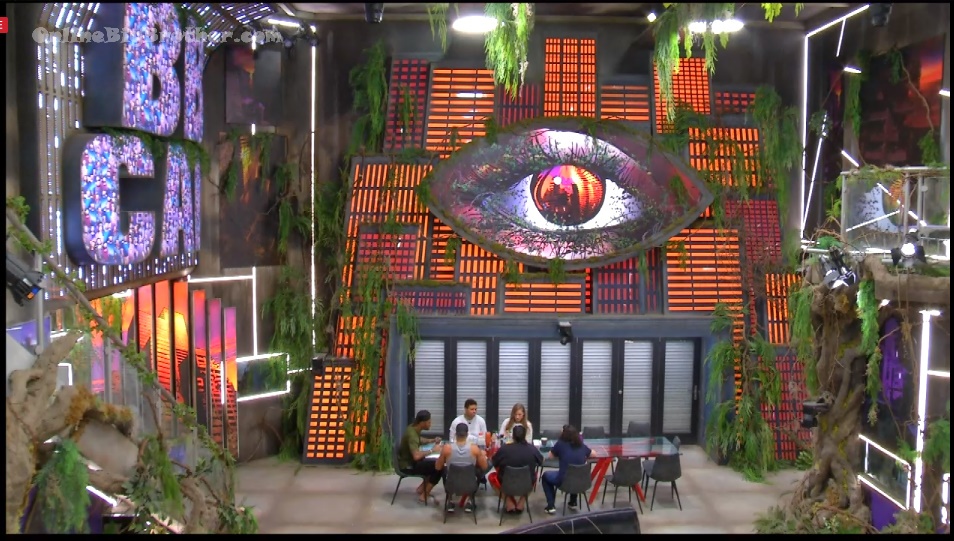 10:50 pm Family dinner