Head of Household: Tera
Nominations: BETH Breydon and JED
POwer of Veto Winner: Jed
Power of Veto Ceremony: Jed uses the veto on BETH
Have nots : Beth, Ty, Jed
Big Brother Spoilers – Jed used the power of veto on Beth. Tera nominated Breydon. I'm shocked by the amount of Kraken.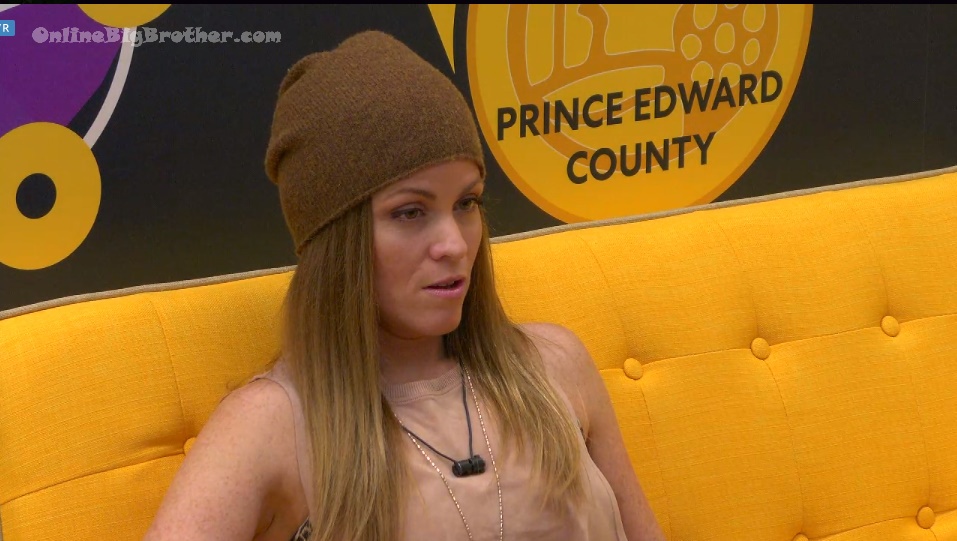 10:17 am Tera and BReydon
Tera saying that Jed is planning on using the veto on BEth and she's thinking of putting him up as the replacement.
Breydon – should I act annoyed?
Tera – act annoyed.
Tera – if he uses it on himself Ty goes up.
Tera – I think this is the best opportunity to make sure he goes
Breydon is just unsure that they have to trust the other people.
Tera says if he goes because of this move she'll be right behind him.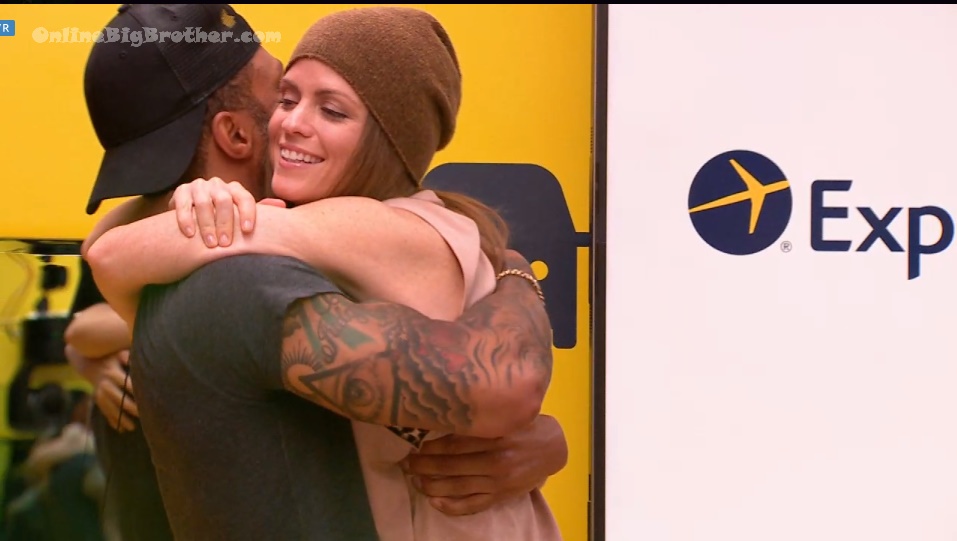 Ty joins Breydon leaves.
Tera – Jed's going to do it.. this is a dark plan.
Tera says she's aware they could be f***ing her over evict BReydon and protecting their three.
Tera – I am trying to build trust because I would like to move forward with you in this game
Tera brings up hearing Jed, Ty, and Beth in the kitchen before the noms talking sh1t about her.
Tera goes on about how she's trusting Ty with a lot here.
Ty – Tera I have to make this move.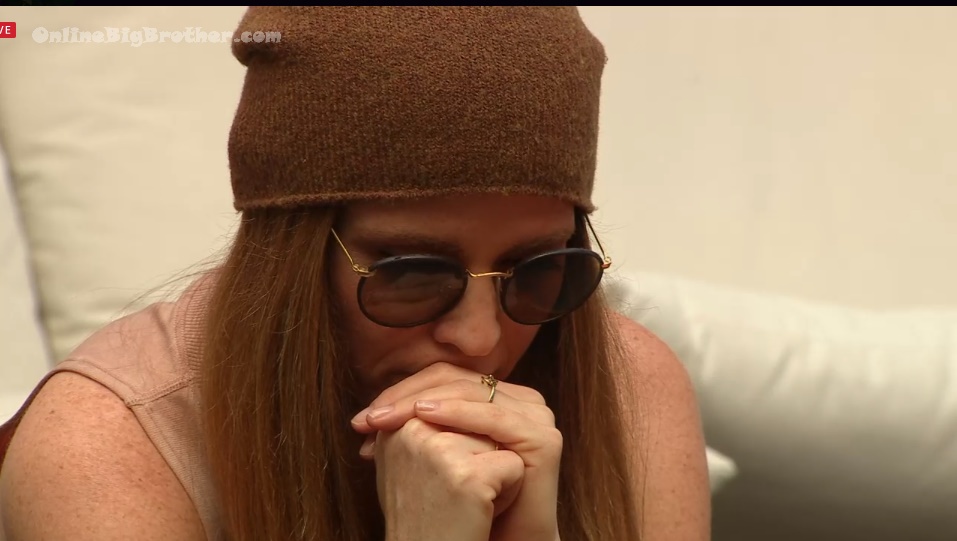 1:00 pm Feeds return
Tera is freaking out that Ty, Jed, and Beth are clustered together scheming.
Tera – Ahh did I f** us over.. did I just f** us over?
Keifer – you might have.. but probably not..
Kiefer goes to "break that up"
Breydon says they would be idiots not to vote Jed out.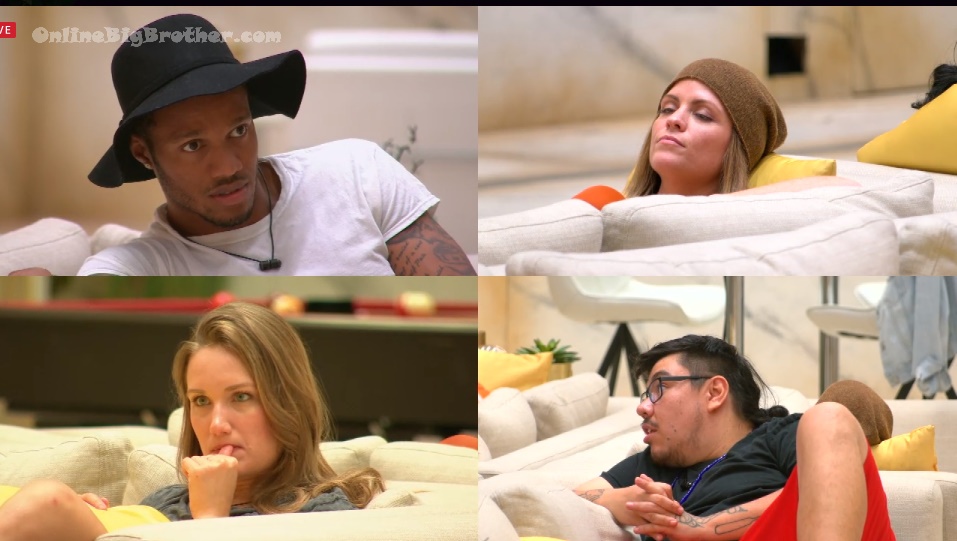 Chit chat..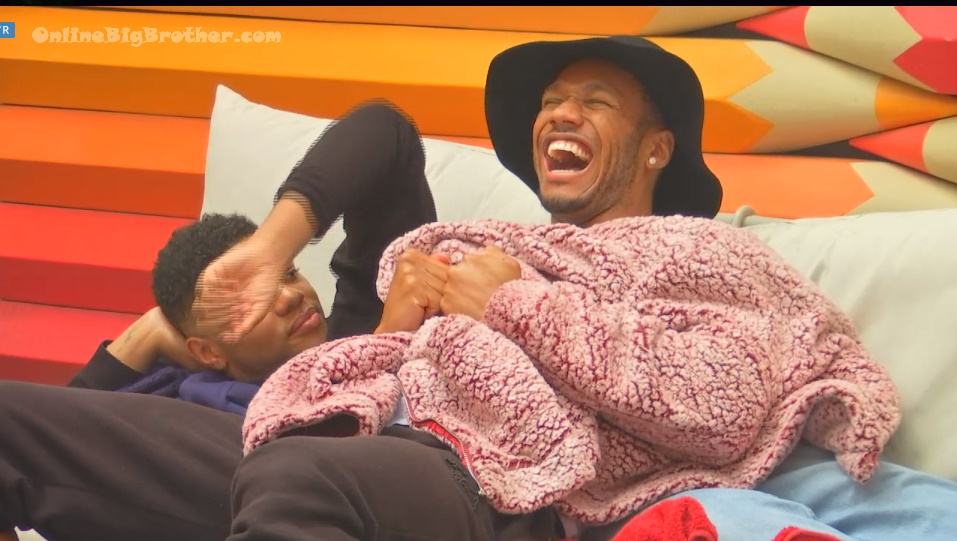 2:00 pm Tera, Kiefer, Ty and Breydon
They predict Wednesday is when does Beth starts trying to get Jed out.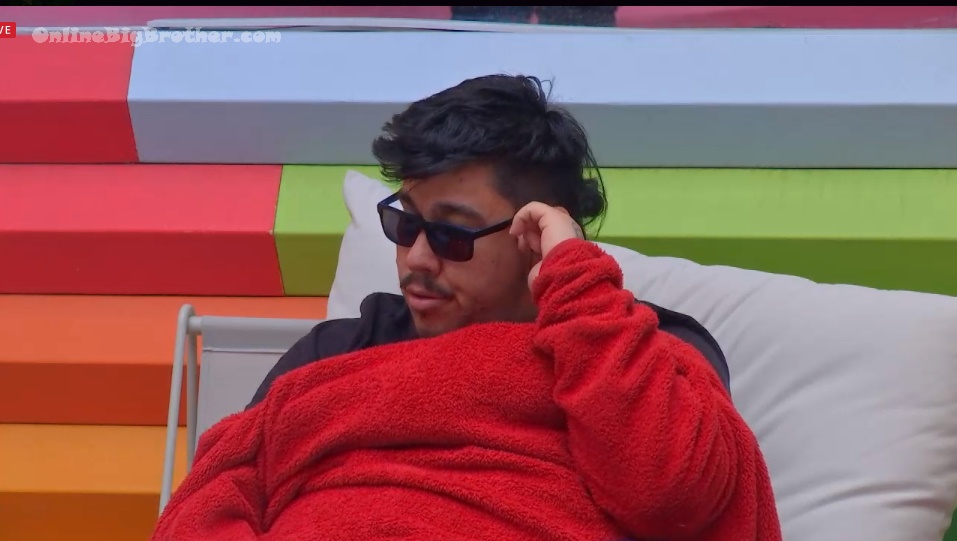 3:30 pm chit chat outside lockdown.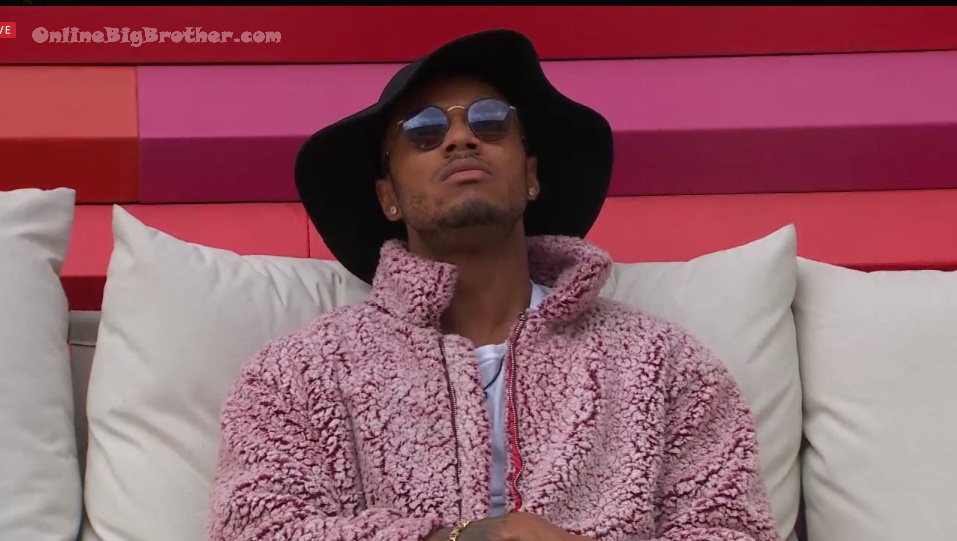 4:30 pm Ty keeping it all in his head… .
Breydon joins him
Ty – there's no doubt in my mind this has to happen.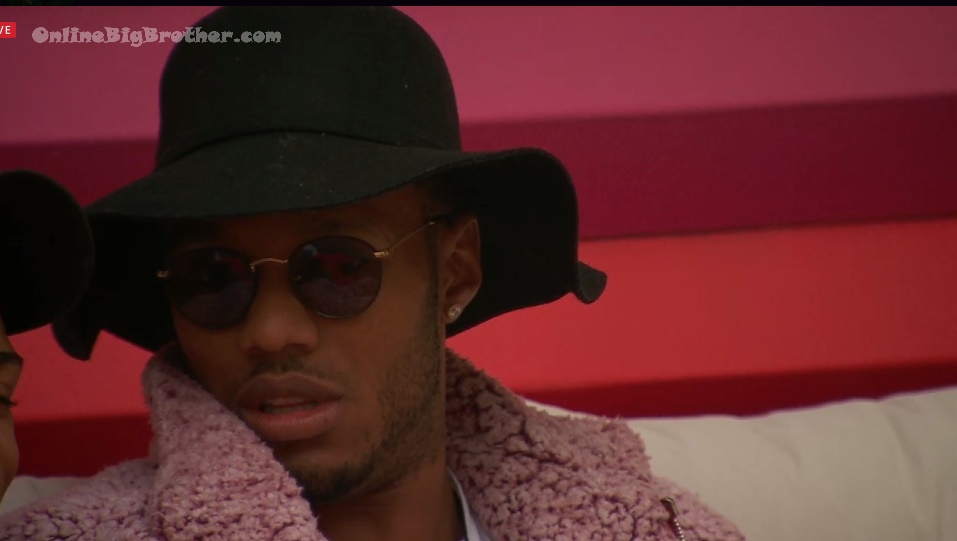 6:41 pm Breydon and Ty
Ty is saying he was conflicted about this plan to get Jed out yesterday.
They talk about Tera and Kief both putting BReydon up now giving him easy noms if he wins HOH.
Ty – no one has put me up
Ty – with him gone it feels like the finish line is right there
Breydon – easy money
Ty – I always knew his downfall will be Beth..
Ty explains that Jed is always talking about the guys but "he's not that guy. he still loves his guys but his girl will always have his heart"
They start talking about their final 2 plans.
Ty – all we need is the next HOH win and potentially a veto at the four.
Ty – I can taste it
Breydon – it's so close
Breydon – I have to keep pushing to Kief I'll take him to the end
Ty thinks Tera will want to make a deal with him for the end game.
Ty – we need each other 100%
Breydon – Wild, with both of us in final 2 you know a black guy is winning.
Ty – do what you have to do
Ty says he wouldn't have done all this and not vote Jed out.
Ty – Breydon I would never have done that (what Jed did)
Breydon – I was shocked when he did it
Ty – I'm surprised they didn't kiss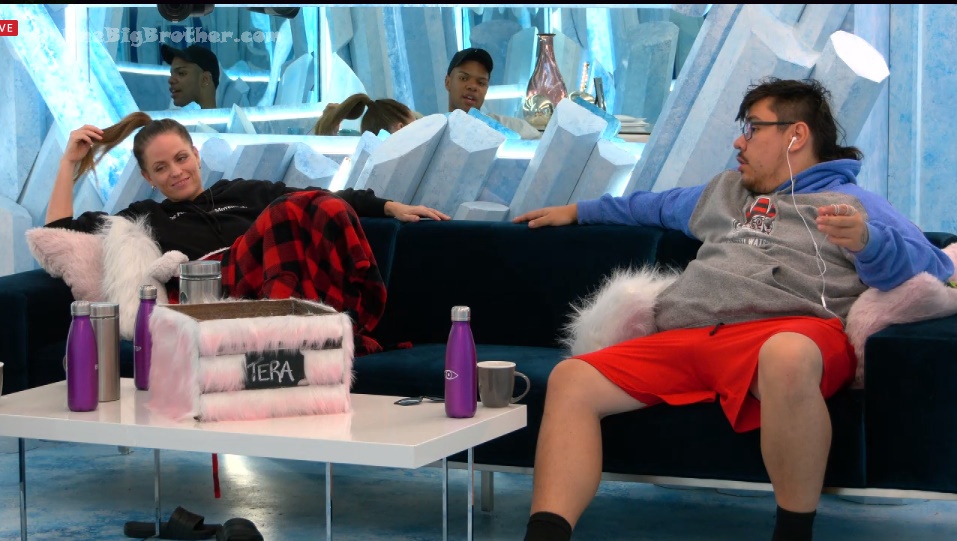 10:00 pm Breydon, Tera and Kiefer
Tera wonders when Jed leaves where will Beth sleep.
Tera – will I get destiny to myself?
Kiefer depends on who wins HOH
They mention there are only 15 days left in the house.
Kiefer can't wait to see the look on Bluelines face when Jed walks in.
They talk about crying in the house. Kiefer says He's cried every day in the house.
They talk about Jed.
Kiefer – power changes yo uhe was in the HOH for two weeks.. two weeks
Kiefer – I don't want to toot my own horn but I kept him in line.
Kiefer adds that Ty also helped keep Jed and Beth calm. Goes on about how they were always popping off about the game.
Kiefer mentions Jed/Beth coming to him about the move today.
Kiefer said – honestly this feels like a f***ing movie.. I said this could be the greatest move in the history of the game
Kiefer – I'm still trying to figure out why they put me on the block
Breydon – they wanted to get rid of you
Tera – yeah
Keifer – then why did they keep me
Breydon – they were worried they made a mistake
Tera wonders what changed their mind
Breydon said it's from Kiefer swearing on his kids
Tera – I just hope we're not wrong about Ty.
Kiefer – I think he would rather take his shot with us than them.
Tera points she's worried when it's the of them hanging out and Jed/Beth/Ty hanging out. \
Tera talks about how much she hates the smell of slop. The have nots are making so much slop.
Keifer- they eat so much they are going through bucket after bucket..
Breydon – think of how much they eat Kiefer every day they ate eat 4 or 5 eggs each for breakfast.. now they're eating oats..
Tera – Beth eats a lot of a girl
Keifer – Beth eats a lot.. So do I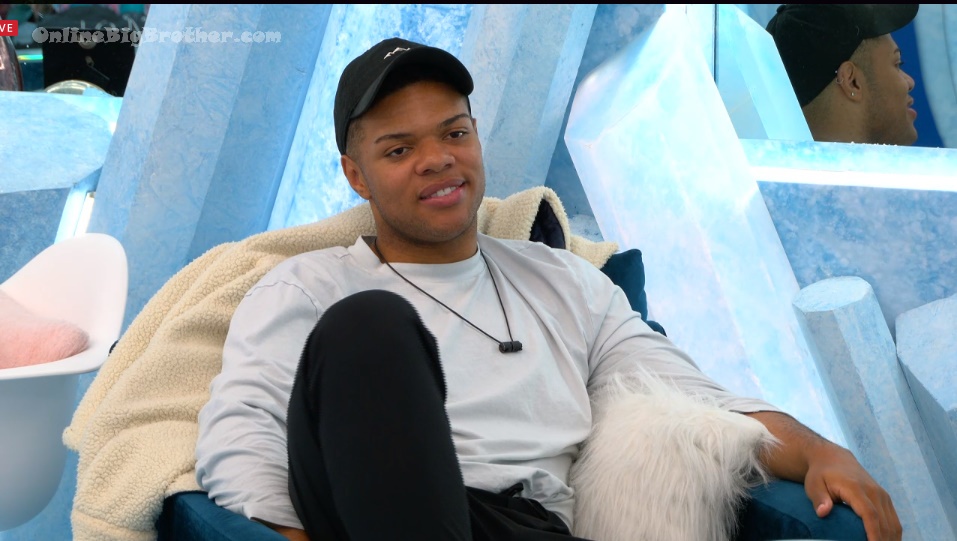 Kiefer – what do you think Beth is going to scheme and cook up these next 2 days to make it seem like her move?
Breydon – I told her I said Beth if you get this I said you'll have getting Vic out and you'll have getting Jed out on your resume. No one in the jury house will say that Jed carried you anywhere. I said if Jed stays guess what he saved you again for another week.
Tera – YEAH
Breydon – I said Blueline already talked to you about this what do you think I'll say when I get there.. I'll literally say what happened happened.
Breydon – she said BReydon you better f**ing get Kiefer than.. I'm only one vote Breydon you'll have to get one of the other ones.. she said Work on Kiefer, Work on Keifer.. she said Ty likes you he might listen to you. Just say he can't beat Jed in the end. You'll have to try Breydon.
Breydon – I was like OK I'll try.
Kiefer – they shouldn't have f**ed with me this didn't have to happen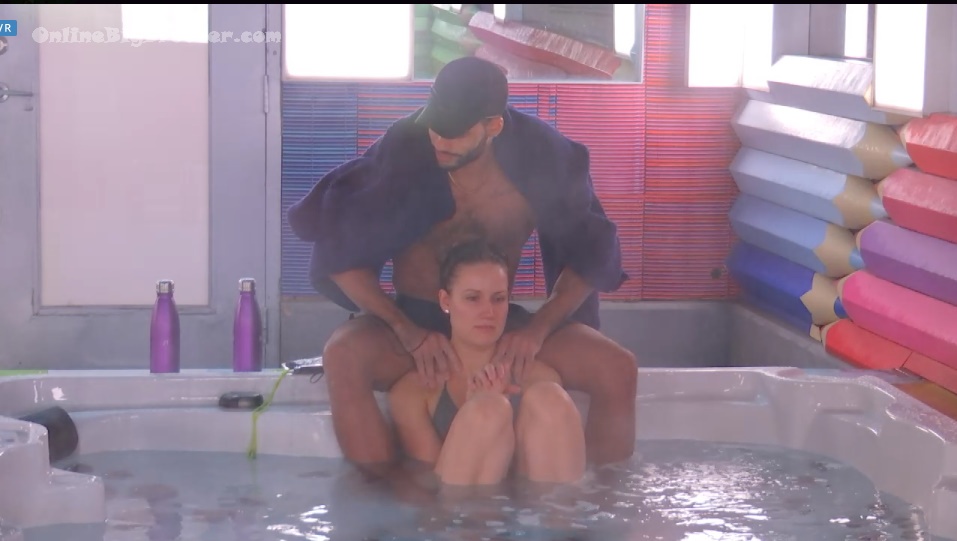 11:00 pm showmance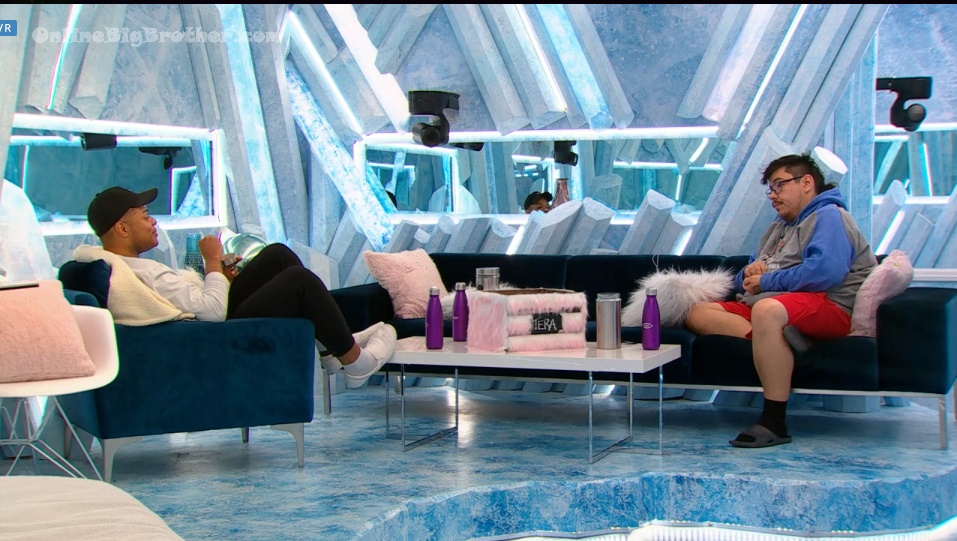 11:11 pm Kiefer and Breydon
Kiefer – ohh well.. it's like. I feel like no matter what. no matter the end of my story however it ends I will always be one of the greatest (ZOMFG)
Breydon – ohh 100%
Breydon says if the game ended now Keifer would be known as one of the "Greatest players"