Head of Household: Tera
Nominations: BETH Breydon and JED
POwer of Veto Winner: Jed
Power of Veto Ceremony: Jed uses the veto on BETH
Have nots : Beth, Ty, Jed
Big Brother Spoilers – Jed used the power of veto on Beth. Tera nominated Breydon.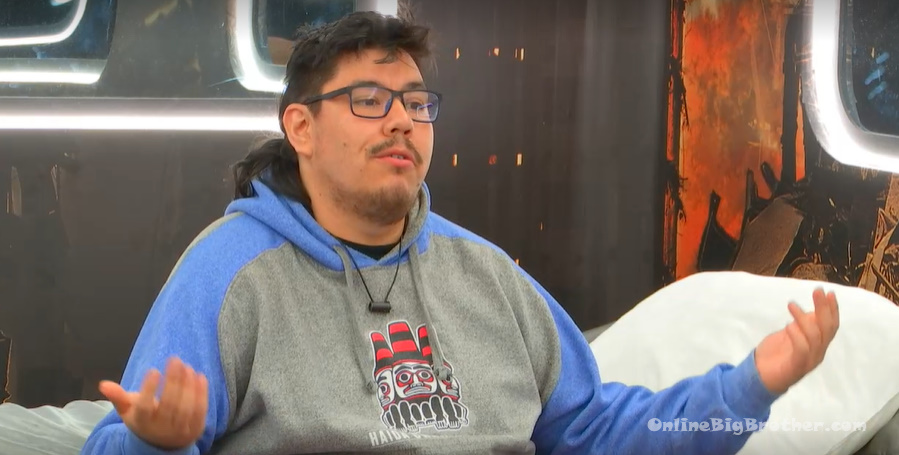 12am Bedroom. Jed and Keifer.
Keifer – Brey just pitched to me. Jed – oh yeah, what did he say? Keifer – he was just like .. you know this is your chance to get out Jed. He's a strong competitor and if you don't do it .. it will be dumb. Jed – it will be dumb? Keifer – yeah it would be dumb. He was just like you know he is just going to cut you next week. He is going to drag Tera to the end and win against her in the final two. I was just like Breydon! Chill bro! Jed – what the f**K! I mean obviously, is his going to have to pitch but.. he just doesn't know what is going on. Keifer – no. Jed – Well thanks for telling me. Appreciate it!! I got you this week right? Keifer – oh yeah. Jed – I know .. obviously I don't know if I should be running around campaigning to you guys but you know what it is with me. I made this move for us. Keifer – yeah, hell yeah. Jed – that is my goal ..get to the four right. Keifer – he (Breydon) was like Jed is going to win this game. He was like you guys can't beat him.. and I was like you know .. I don't know. Jed – you can. He doesn't know that we've been together. And obliviously he never talks game. He doesn't talk game with me .. he doesn't talk game with you. Obviously its a last ditch effort. Keifer – I was just like .. you know what man my hands are tied this week. I am going to vote with the majority. And if you can get Beth and Jed.. and get out of an awkward situation .. then?! I just wanted to let you know. Jed – yeah I appreciate it. I know you're riding to the end with me. I know where your head is at. They hug it and leave the room.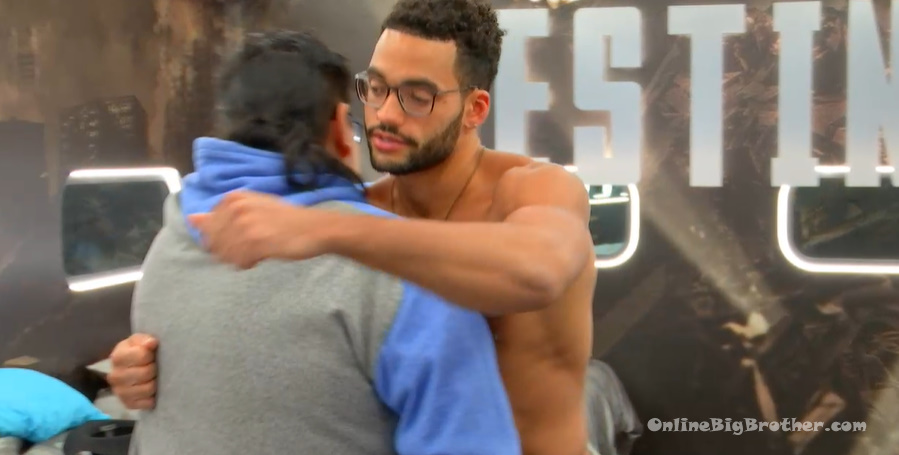 Tuesday morning
There will be no updates until this evening. I predict lots of waffles over these next 2 days.
6:00 pm I'm back.. updates incoming.