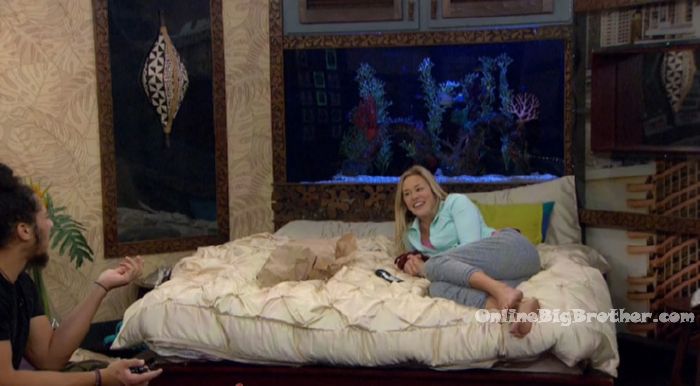 8:25pm – 10pm HOH room – Justin, Shelby and Morgan. Justin – this has been a wild and crazy week. The last thing I expected was for Alex to go home. If you would have asked me … I would have told you. Morgan – yeah and I figured. After the blow up fight .. it was everyone just exploding. Justin – I was just like C'est la vie, C'est la vie! I don't like none of that sh*t. I don't like all that confrontational sh*t. I'm going to go kick it down stairs. One love! Justin leaves. Shelby – thank goodness I am HOH this week because it would suck if I wasn't. Morgan – that it would. Shelby – our only saving grace would be convincing someone to take out the other care package. Morgan – what will be interesting is when all the care packages are gone. Shelby – there will be another twist at that point. I don't think they're going to let us play big brother at that point .. there will anther surprise. I'm glad they all underestimated that Justin is going to try and play the game. Morgan – I mean even we did. Shelby – fortunately we offered him something he couldn't refuse. Do you want to go on the block or do you want to stay and also get a care package next week? By the way its being offered by two of the people you'll have a shot against in the finale. Morgan – and it helps that Danielle is acting like the.. Shelby – brat! Morgan – yeah. She knows this is what got her in trouble in the beginning of the game. Don't do it. Shelby and Morgan reminisce about the season.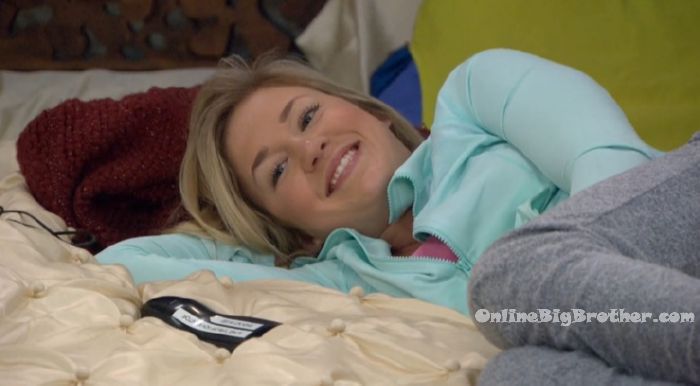 10:30pm – 10:45pm Morgan – its going to suck for whoever goes home next Wednesday. Shelby – and it very well could be me. I'm the sitting duck with a big target on my back. At least I'm the one that can throw a big temper tantrum and demand to be taken to my family. So you better prepare for another temper tantrum from me if I go home big brother. Morgan – all I said I wanted was to win 1 HOH and make it to the finale. Shelby and Morgan go to sleep.
FLASHBACK to any point in the season!
Click here for your: FREE Trial!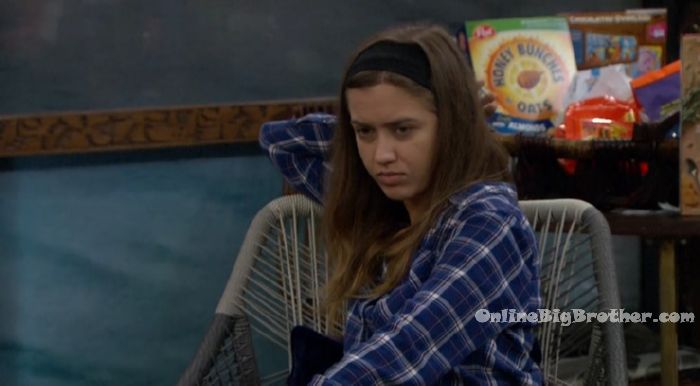 10:25pm – 11:40pm Kitchen – Danielle, Justin, Kryssie and Jason are sitting around chatting. Danielle is cooking. They head to the bed room to chat.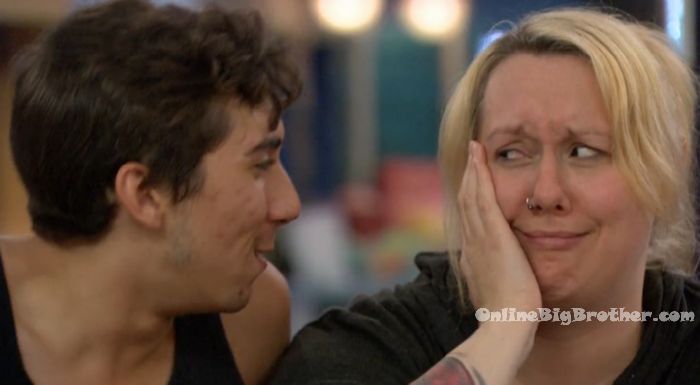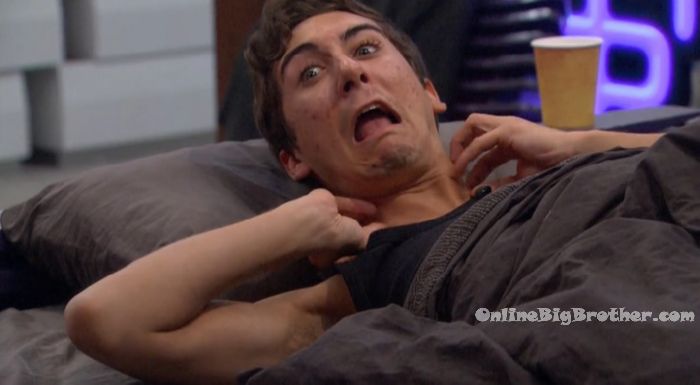 12:24am – 1:30am Jason and Kryssie. Kryssie – it seems like its playing out just like Justin said .. it seems like Danielle is their target. Jason – yeah, but you never know. Justin – stay positive. Jason – I am. I'm positive its more likely that its her but she's already like I'm going to kill to win. Alright… I'm going to have to kill times two to win then I guess. Justin – you've got multiple people dawg. I'm going to be like a monster in that comp. Jason – well I hope so. Justin – I can't take too much of them. I've got to do it. Jason – its about time. Justin leaves the room. Kryssie tells Jason – I know I never win anything but if I win you know I'm taking care of you. They want Danielle. Jason = I'm fine giving them Danielle. I just want to be as safe as possible. Justin returns. He says I just hope this works out. I made it clear if I win I'll take you down. She's made it clear she doesn't like me. Jason tells Kryssie – they don't even think you're here doing strategy. Kryssie – let them think that. Jason – exactly and when you get to the end you say this is why I should win the game …..you're going to have like 10 reasons and those girls are going to be like uuhhhh.. I won a veto once. I can't imagine Morgan rounding up much of a fan base.
1:30am All the house guests are sleeping..
Sunday morning… 1:04pm Nothing much is happening..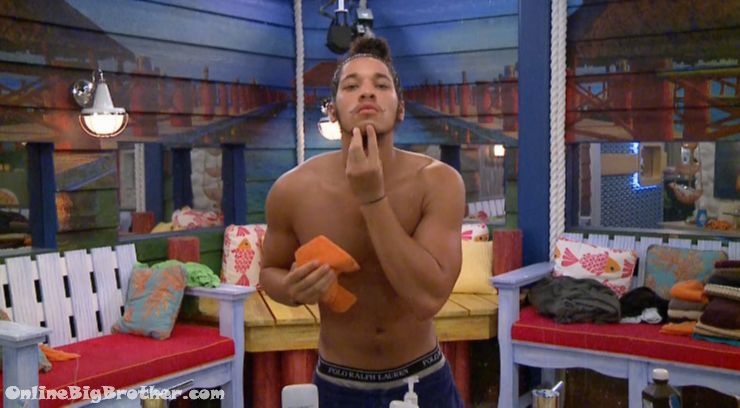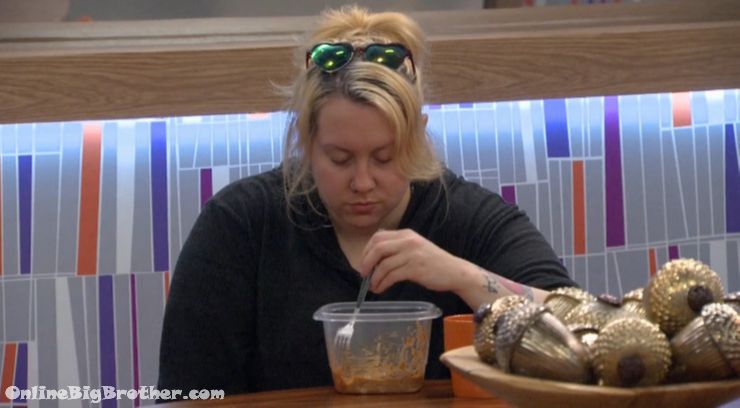 2:43pm Jason and Kryssie
Kryssie burps
(I haven't seen much of the feeds today because nothing has been going on. the one time I turn the audio on to listen I hear Kryssie burp.)
TIP JAR
Please consider giving a donation to help us keep the lights on. All donations go directly to helping cover the considerable costs associated with running this site. Any amount is greatly appreciated.
[polldaddy poll=9578561]