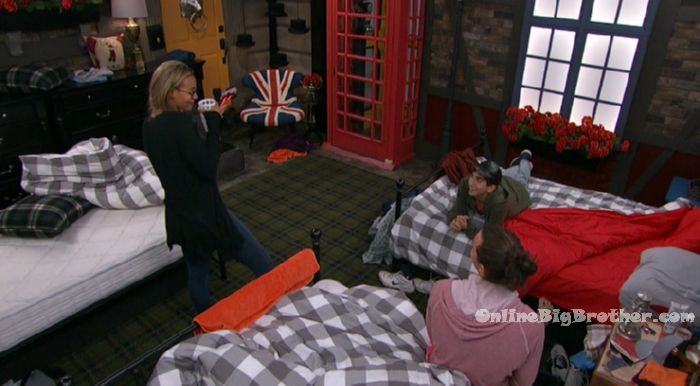 8:55pm Bedroom – Shane, Danielle and Jason. Danielle – what we're going to tell her is that if we win the veto we wont use it. Jason – my fans might not even like me any more but if there are care packages and I'm the one with the followers…and da da da da da .. then I can use it to help you. Danielle – I'm just going to talk to her later. Jason – check in but I think y'all are going to be fine. I'll tell her if me or Shane get pulled and we do end up winning the veto we will do what you want us to do with it. …whether its not using it or using it. Jason – well don't use it if she is going to backdoor me b***h! Danielle – I think she took to what we were saying.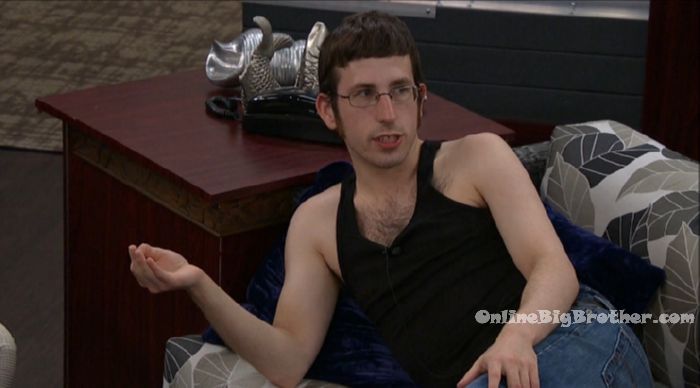 9pm HOH room – Scott joins Alex. Scott asks how did that talk with them (Shane & Danielle) go? Alex – they came up together. I was like can we do this individually!?! I honestly didn't give them too much information because I don't know what I'm doing yet. I said basically yeah your names have been brought up. I just kept it real vague. And I didn't want to lie to them. I said yeah your names are on the chopping block but I don't know what I'm doing yet. They did offer to be a voting block but people talk in this house and I don't know what I trust and don't trust. Scott – so we're looking at the four – Jason, Shane, Danielle and Justin ..right?! Alex – yeah. Scott – I feel I have the best degree of influence with Jason. I really think he wouldn't go after you. I think he would go after Whitney before you. Alex – I just don't have a connection with Jason. Jason isn't really on the chopping block right now. Scott – I think it would really hurt my game a lot if Jason went home. I don't think it would hurt my game if Danielle or Justin went home. Alex – would you vote out Danielle if I put her up? Scott – yes. Even if you had to put up Jason and wanted him out I would do it. I have your back. Alex – I'm going to take Jason off the board for right now.
9:20pm Kitchen – Shelby, Monte and Morgan. Monte – I would beat his (Justin) a$$ if this wasn't a tv show. Shelby asks what happened? Monte – no, no.. we have to keep it quiet. Morgan – just tell her what happened. Monte – he said I'm a competitor, I don't lose. Morgan is right in front of him and he drops it down and he's butt naked right in front of her. Shelby – he showed you his d**k?! Morgan – he was holding it. Monte – that's sexist .. that's disrespectful to her. Shelby – that's like indecent exposure. Monte – he's just trying to stir sh*t with me and her because he knows we're close. Shelby – does he want to be targeted?! Monte – on no, he's going up. Shelby – did you tell Alex? Morgan – no we're about to. Shelby – that's indecent exposure and you can be arrested for it. Monte – I guarantee everyone is backing me right now. He's trying to get under my skin. Shelby – Maybe he'll like taking it up the backdoor?! Morgan – we need to get Shane on our side again. Shelby – all the girls are going to have an issue with it. Monte – he's friggin sexist. If this wasn't a tv show I would have beat his a$$! Everyone is watching, I've got more class. Guys disrespecting women pisses me off because I've got two sisters. As long as you're okay. Morgan – I'm okay.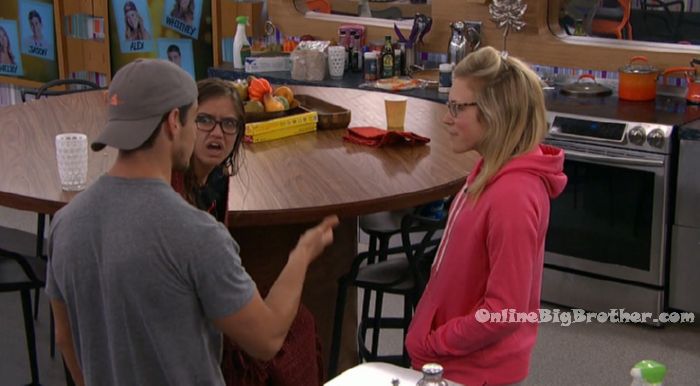 9:35pm HOH room – Alex talks to Kryssie. Kryssie – I've been telling people in my diary room to tune in after 11pm to watch Justin. Justin cannot go home any time soom. Because America would be like you're the worst and we hate you. Alex – he is reality tv gold. Kryssie – he is not done here. There are bigger fish to fry. Alex –
Watch the BBOTT Live Feeds FREE for 1 WEEK!
Click here for your: FREE Trial!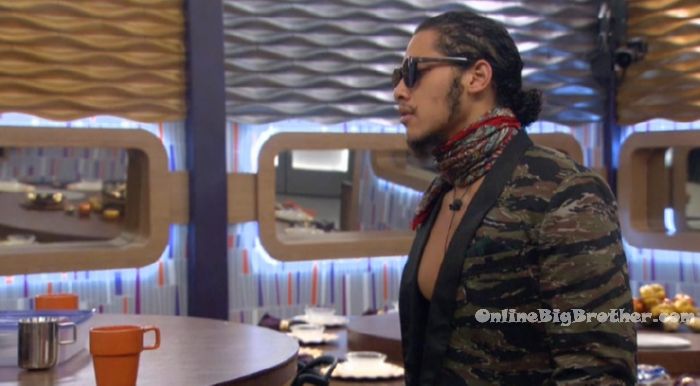 10:25pm – 11:10pm HOH – Monte, Shelby Morgan and Alex. Monte – I've got two aces in our hole. Shane and Danielle promised me that if you make them safe they will vote for anybody! They promised me. Shane is being legit. Monte points at Justin and says this is bad… we're not going to talk for the rest of the week. Whitney joins them. Monte – Shane is going to be pissed if one of them go up. Alex – I don't care if he's pissed. Shelby – I think he has a good chance at being America's vote if he is going to pull his d**k out at Morgan. Monte tells Morgan – you could go to the bathroom right now and say I feel violated. Shane and Danielle are terrified. They'll Whitney – after they're not on the block they have no reason to align with us. If you put up Danielle, we lose him as a vote. Friggin' put me and Justin up and I'll go head to head with him.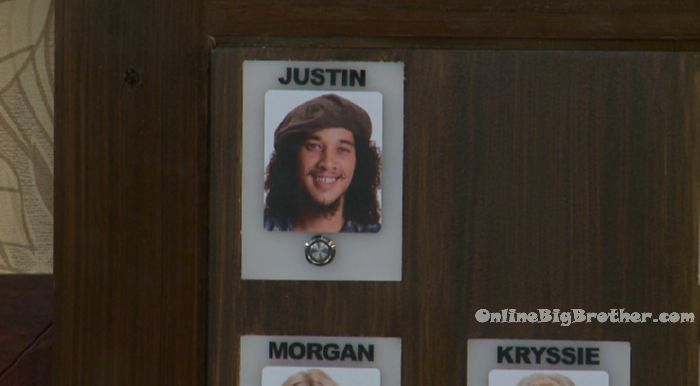 11:35pm – 11:50pm HOH room – Alex and Morgan. Alex – I told Jason and Justin that I would be safe next week if I didn't put them up. Alex – once we split up Shane and Danielle .. if we can do it… Monte doesn't have a choice but to stick with us. Scott and Shelby start studying things in the house. Alex – If I could I would vote out Justin right now.

Storage room – Scott tells Shelby that she is really important to my game. I'm talking end of game sh*t here. Shelby – I just don't need guts exposing themselves to
11:55pm Whitney, Kryssie, Monte, Jason, Justin and Neeley are talking and rapping.
12:15am In the kitchen – Scott tells Shelby – You might want to filter this to Alex. Outside in the backyard there's a sign that says discover your national parks. And upstairs in the HOH bathroom there's a sign that looks similar that has a plane that is going from Hawaii to Maui. And it says discover your national parks. Also there's a locked golden door in the london room. There might be a key that unlocks that golden door in the london room. Alex – I told her (Alex) about the Kryssie thing but I didn't tell her that you were involved in that. Shelby leaves. Scott says to the camera – Oh god America! Sh*t is getting crazy in here. Is it too late when I said for you to put me up as America's nominee …because I take that sh*t back now.
The sign Scott is talking about in the HOH room: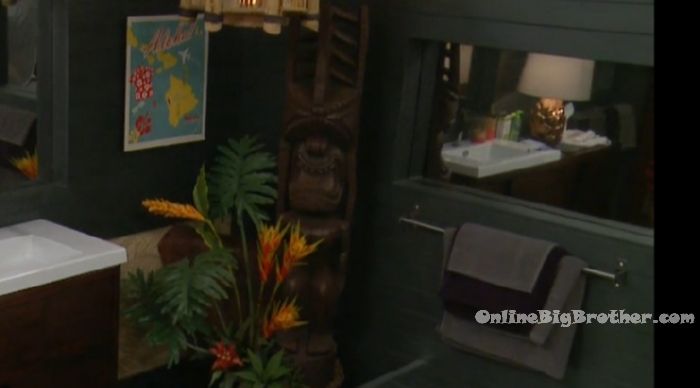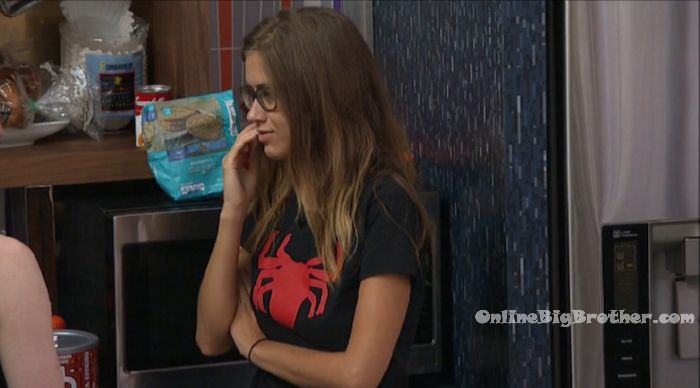 And then this happened… @bigbspoilers #BBOTT https://t.co/RlJcbemliP pic.twitter.com/59Sd7xBneQ

— Dawg (@DawgsBigBrother) October 7, 2016
1:45am – 4:15am Backyard –
Scott, Kryssie and Jason. Kryssie – I feel in my heart of hearts that she (Alex) isn't going to gun for you (Jason). Scott – I don't think they will target you over other people in the house. No offense but there are way bigger competition threats in here. Kryssie – I honestly think that Danielle and Shane are in a lot of trouble .. especially for initial nominations. Scott – I really don't think she would target you. Jason – Know I have to win my way to the finals. Scott – I told Alex that if you went home it would be really bad for me. Jason – how do you think you are with her, you don't think she is playing you do you? Scott – I don't think she's playing me. Jason – people call you and her the superfan showmance. Jason – I'll quote Jozea and say its scenarios. Scott – I know if Kryssie wins HOH she wants to nominate me. Jason – She never told me that. Scott – I know she's said sh*t about me. I know she doesn't want to target me she just wants to put me up as a pawn against her real target. Kryssie joins them again. Scott – Alex is here to make some moves .. she's here to play big brother. Kryssie – the line in the sand that they drew .. they drew it. I get it you're all the pretty people and we're the uggo weird people with great personalities.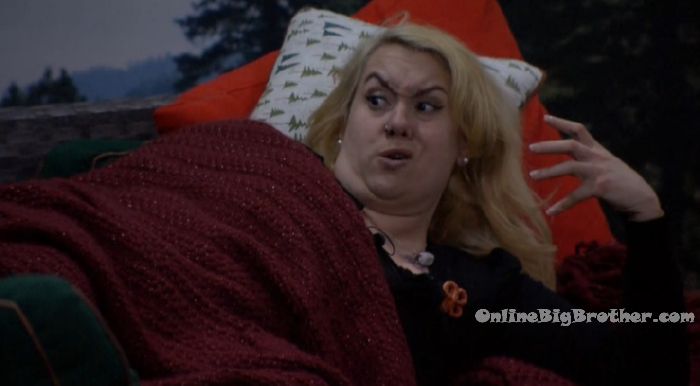 4:15am All the house guests are now sleeping..
[polldaddy poll=9543826]