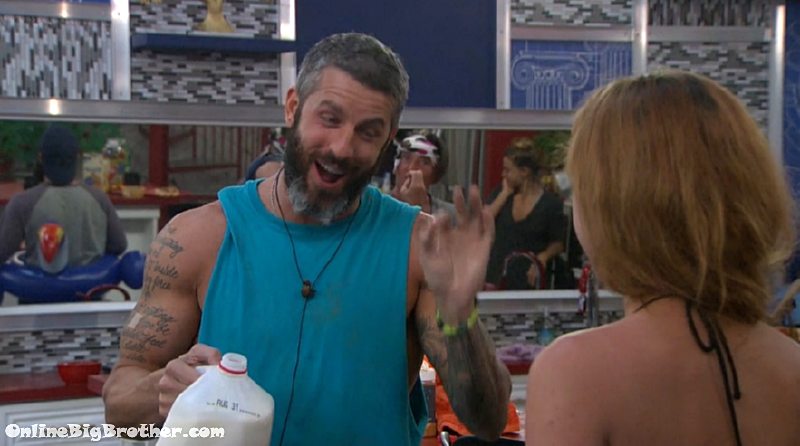 Matt and Raven start pourting food on each other. It starts with Raven tossing cinnamon on Matt.. Matt retaliated with Milk.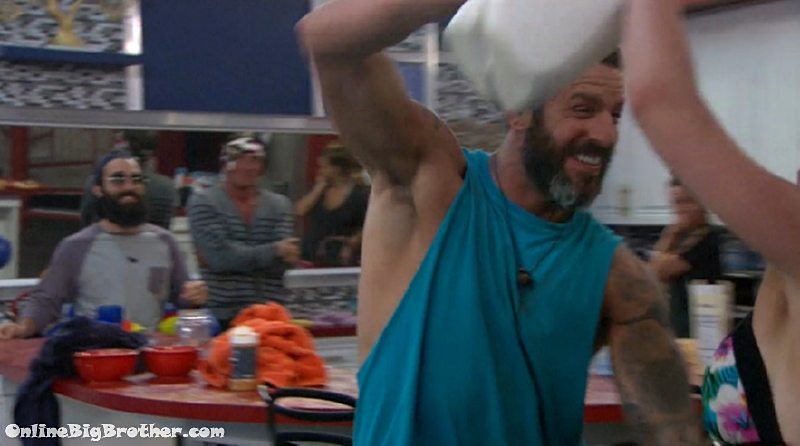 9:00pm Raven and Matt having a fake fight/ flirty fight I don't know what to call it.. it sucks..
Raven throws cinnamon on MAtt, I don't care to know why #BB19 pic.twitter.com/n8DU1FBIbq

— OnlineBigBrother.com (@bigbspoilers) August 28, 2017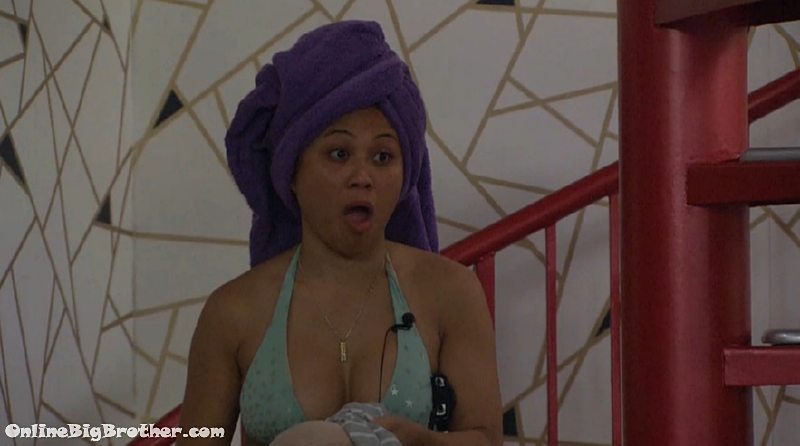 Alex comes down.. What happened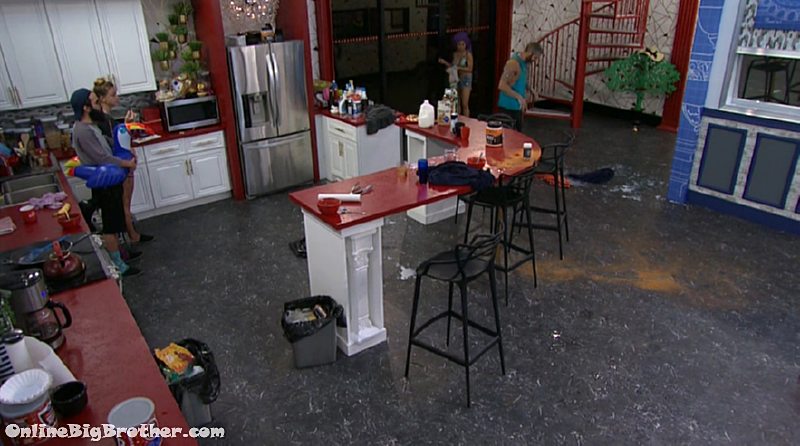 Matt – we got in a little tiff..
They keep fighting/playing.. I dunno… it's the mating dance of the borings.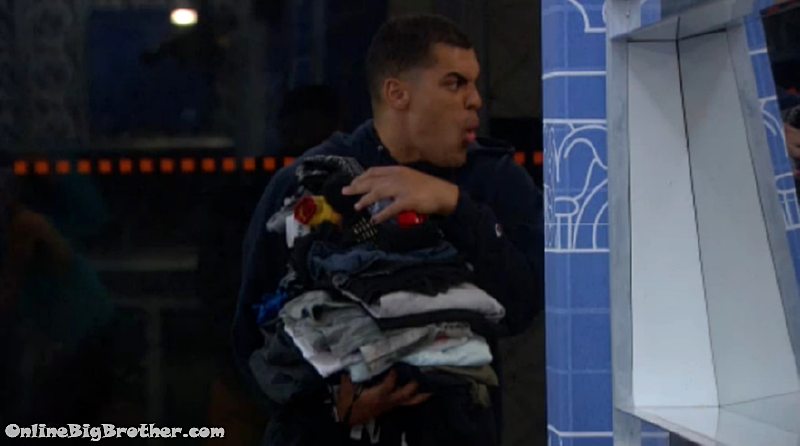 Josh comes in .. "what the f*" (you know how he says it)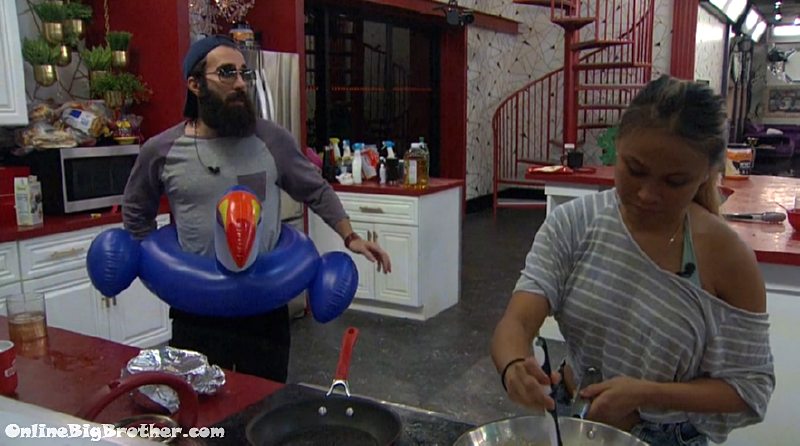 9:48pm Kitchen paul and Alex
Alex tells Paul she wants to take Xmas out
Paul says he wants to get kevin out
Alex agrees..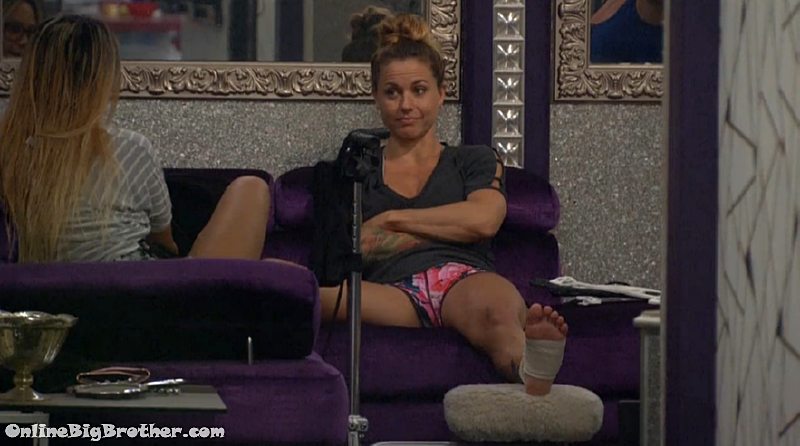 10:36pm Xmas says her foot is doing much better.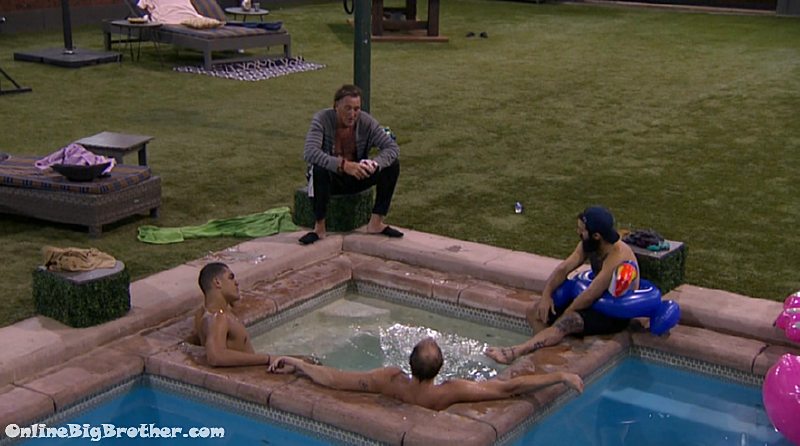 10:41pm Paul , Josh, Jason and Kevin
Paul tells them "They were f*ing fighting, She was f*ing mad.. she was beet red.. "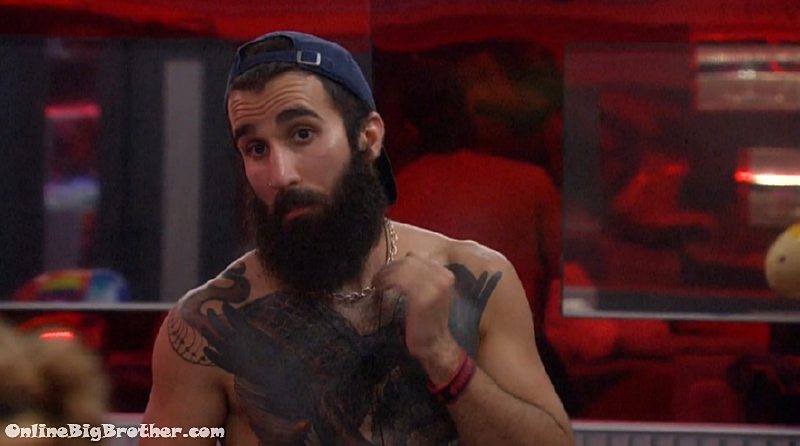 10:55pm Xmas and Paul
Xmas says that Josh had reported that Jason and Alex are legitimately "hitting heads"
Xmas says she would rather Matt goes over Raven. Paul plays devils advocate but agrees.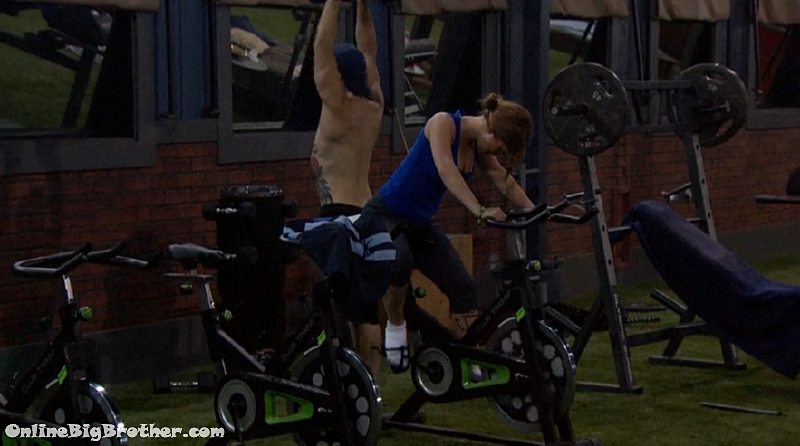 11:04pm Paul and Raven
Paul – I've heard little comments from Xmas and JOsh,… like Jason and Alex are on a power trip.. this and that.. I don't think Xmas and Josh are stupid Bro
Paul – I think they..
Raven – Josh told me in the kitchen we need to win HOH
Paul – yeah.. I think they are thinking what we're thinking to be honest.. without saying it..
Paul – here's what I think, Best case scenario kevin goes home and they're f*ed because it'll be all of us against them
Paul – worst case scenario I sh1t my pants because they…
Raven – umm Yeah i will lose my sh1t if he doesn't do what he says he's doing
They agree to throw the HOh to Josh or Xmas.
Paul – we have to make sure we beat Alex..
Paul says if they let Josh or Xmas win the HOH and take a shot at Alex they keeps them free to play in the next hoh.
Raven – I completely agree
11:26pm HOH Alex and jason
Alex about Jason – He's squeezing his nose and all these white heads are coming out and you're wiping it on your pantes.. eww…
Paul joins them, says Matt should go first..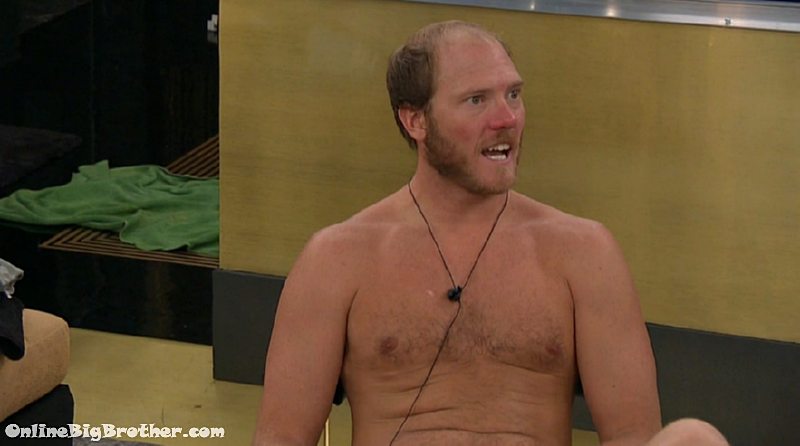 Jason nose after picking….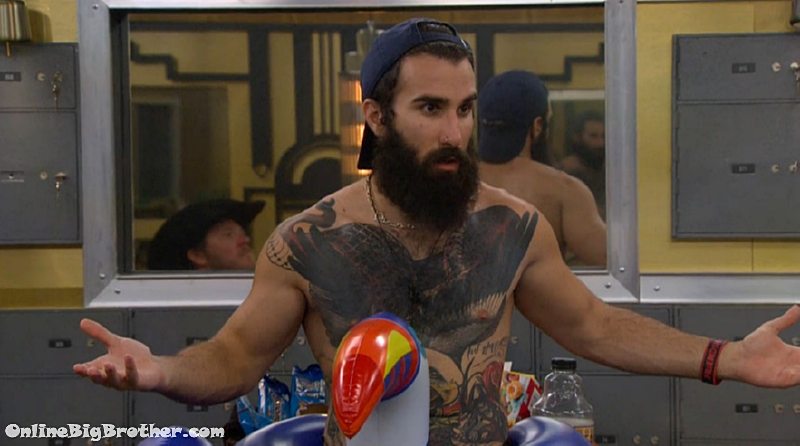 Paul tells them Next week Kevin is the target. They all agree none of them have a connection with Matt but they have something with Raven.
Jason – I was going to flip a coin
Paul – we can do it in a smart way
Jason says Raven probably wants to be in the game more than Matt.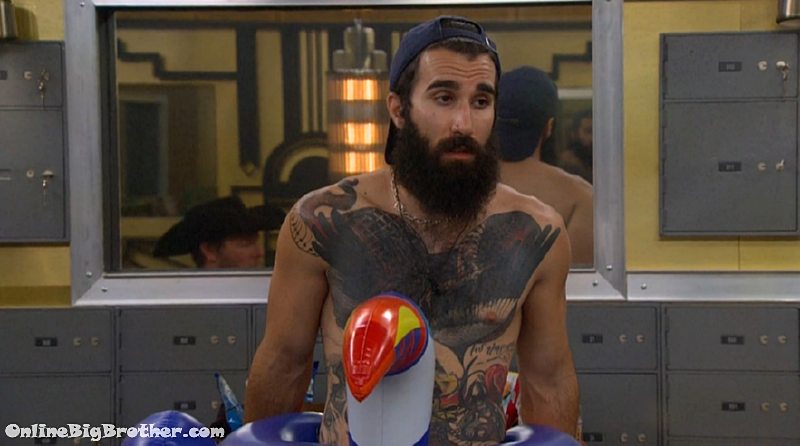 Paul – no way JOsh and Xmas are 2 timing anybody.. they are chill
Alex – yeah…
jason – yeah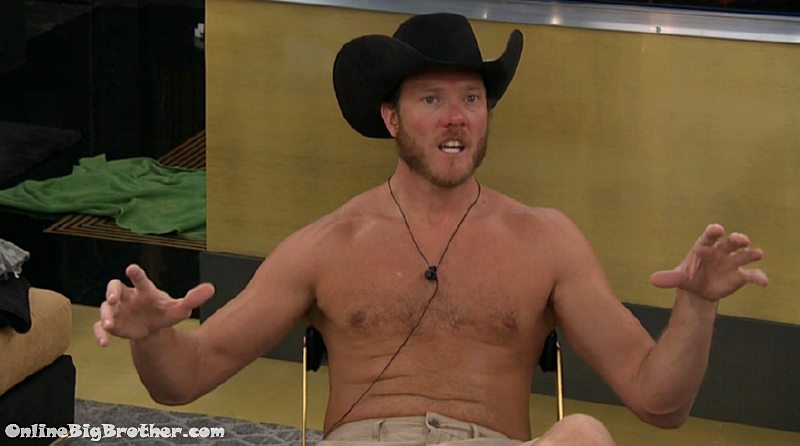 11:38pm HOH Paul, Jason and Alex
Jason – I've been on board for matt.. Since.. two weeks ago.. the only reason I haven't been on board is yesterday and yesterday…
Paul – he would be more of a loose canon because none of us have that tightness with him, none of us talk to him..
11:42pm xmas joins them.. Alex says they are going for Matt again.
Xmas – I think she will chill out..
Donations help keep the lights on. If you would like to support the site please consider donating.
Links to the ranking system
Rank your house guests here
For those of you that like Statistics here are some expanded reports.