POV Holder:
Neda
Next POV
April 26th
POV Used
NO
POV Ceremony
April 21st
HOH Winner:
Adel
Next HOH:
April 24th
Original Nominations:
Sabrina and Rachelle
Current Nominations:
Sabrina and Rachelle
Have Nots
Neda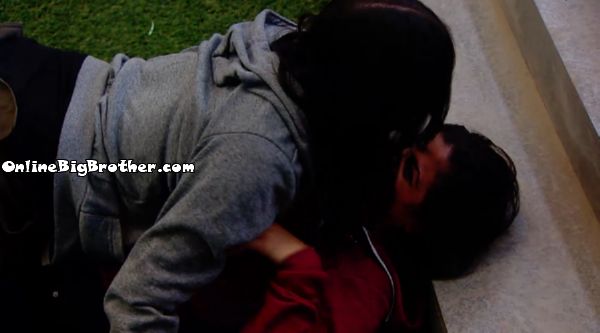 10:47pm Outside lockdown
Gremlins curled up in the corner saying how much they Hate the other side. Heather, Adell, Jon and NEda are talking about being a fish. Rachelle butts in says jokingly.
Rachelle – "You know what kinda fish I'm going to be a swordfish to stab you all"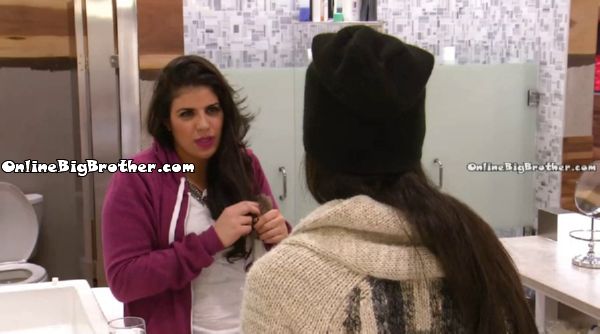 11:10pm Sabrina and Jon
Sabrina says she thinks Jon is lying to her. She believes he is screwing her over, "It sucks.. I think you are lying to me" .
Jon says he's told her everything he can say theres nothing else for him to say, "It is what it is".
Sabrina and Neda
Sabrina – "I told JOn I am really giving you my word and you guys are lying to me"
Sabrina – "I don't believe you guys.. I feel like you guys are not telling the truth"
Rachelle joins them.
Neda – "Why would we lie to you"
Sabrina – "You guys are a legit foursome" (Heather,Adel,jon and Neda)
Neda – "I'm considering how I can get further in the game'
Sabrina brings up how Neda and Jon always say their "Swears" mean nothing and last night they were swearing up and down to Sabrina. Sabrina asks Neda how is she going to trust them.
Rachelle says they think NEda and JOn are trying to cover all their bases in the case that Sabrina wins HOH.
Neda – "Fine you can believe that if you want, I told you and I was honest with you today my two considerations is to throw it to you or winning it myself and you are not going home"
Sabrina – "I don't want to look stupid trusting you guys again'
Jon joins them and Rachelle leaves. They tell Sabrina they are playing the game for the game not trying to make people look stupid.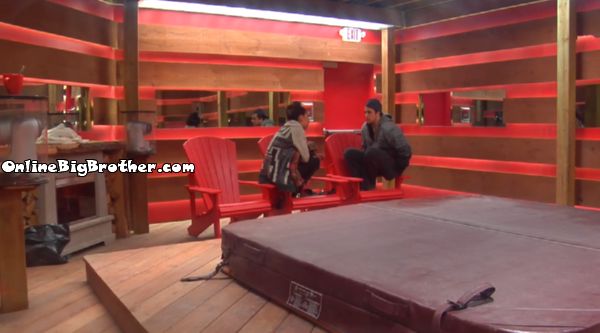 11:26pm Hot Tub Jon and Neda
Jon says if tomorrow is a double and he wins HOH he'll put up Heather and Sabrina.
Neda says Sabrina and Adel will be her targets
Jon thinks they should take Adel and Sabrina to final 4 and get rid of Heather.
Neda thinks Adel will bring heather or Sabrina to the end not them. Neda says Adel will have a better chance to win the final HOH than Heather. She points out that the "Mental" question isn't really mental its more testing your knowledge of the other houseguests. She thinks Adel will excel at this because he's talked to everyone.
JOn doesn't think Heather will take both of them but Adel will.
Neda agrees, is still worried about keeping Adel in the game.
Neda asks him what happens if he puts up Sabrina and Heather and Heather wins Veto.
Jon – "Adel goes home"
Neda says Adel would rather die than take Sabrina to the final 2.
NEda says Heather loves when they fight, "Did you see her face"
Neda thinks Heather's knee is going to hold her back.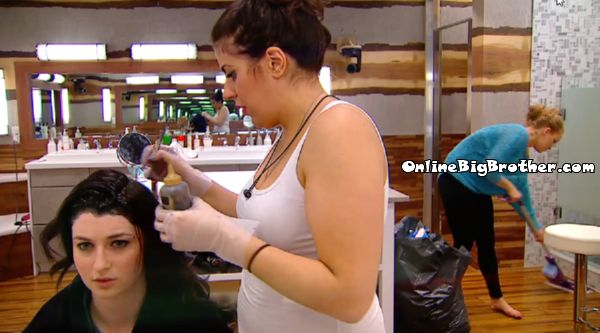 11:38pm Rachelle gets her hair coloured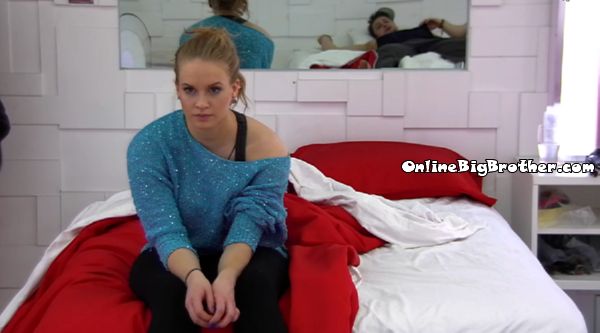 11:49pm Bedroom Jon and Heather
Heather tells JOn that she's getting nervous they don't want to stick to their final 3 plan. Jon says there's been nothing going on, "You have nothing to worry about"
They both think a twist is coming up this week and it's causing them a lot of anxiety.
Heather says Adel has only told her the plan is to get out the gremlins. She thinks Deli knows his game is done once the Gremlins go home.
Heather – "If Neda asks we have a final 2 I'll just say yes"
Jon – "And I'll say yes to"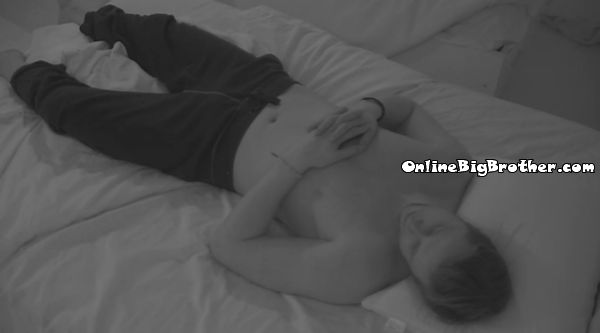 12:42AM Sleeping or getting ready for bed..
Of course the gremlins are up spray tanning.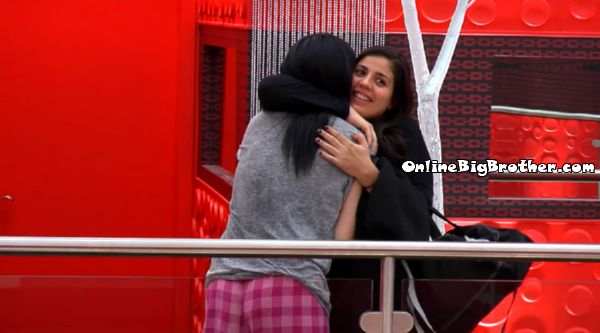 1:24am Gremlins Sabrina tells her a story about her romantic boyfriend in Mexico.
Gremlins say their goodbyes "I can't believe it's coming to an end"

(Video coming)
Share it YO!!
Tweet