Head of Household: Kiefer
Nominations: ????
The Power of Veto Players are : ??????
POwer of Veto Winner : ??????
Power of Veto Ceremony : ??????
Have nots:
Big Brother Spoilers – Kiefer wins the HOH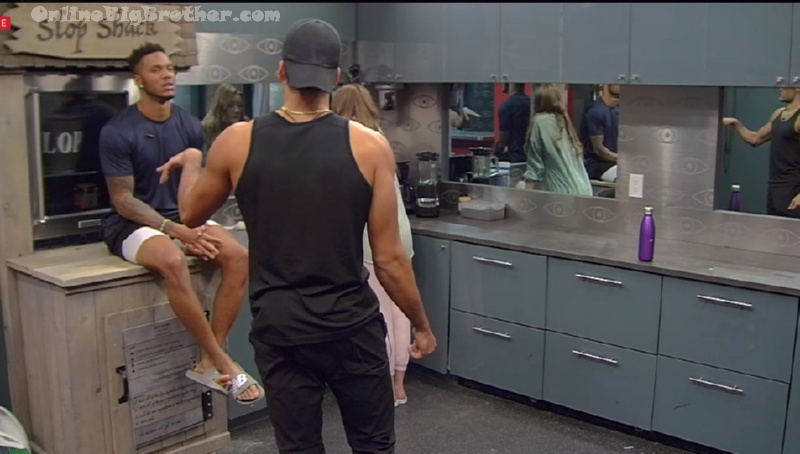 10:50 pm Feeds return Jed, Ty and Beth
Beth – I can't believe Latoya is gone
Jed – It's dark man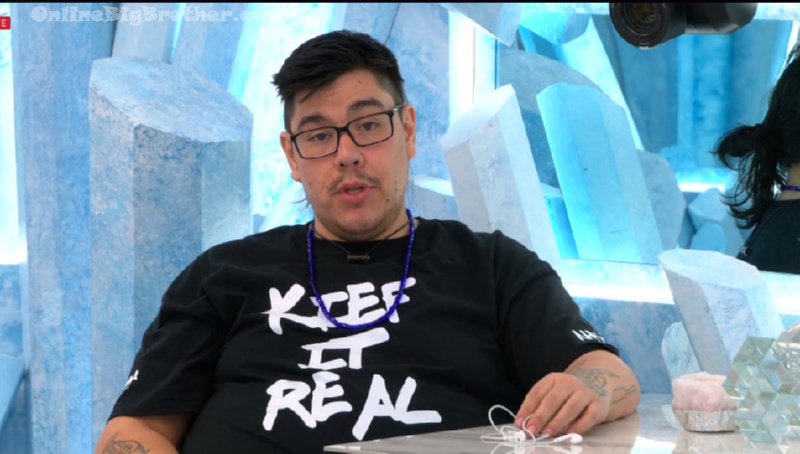 10:52 pm on Kief telling Ro and Kyle there are two people that have put him up for eviction.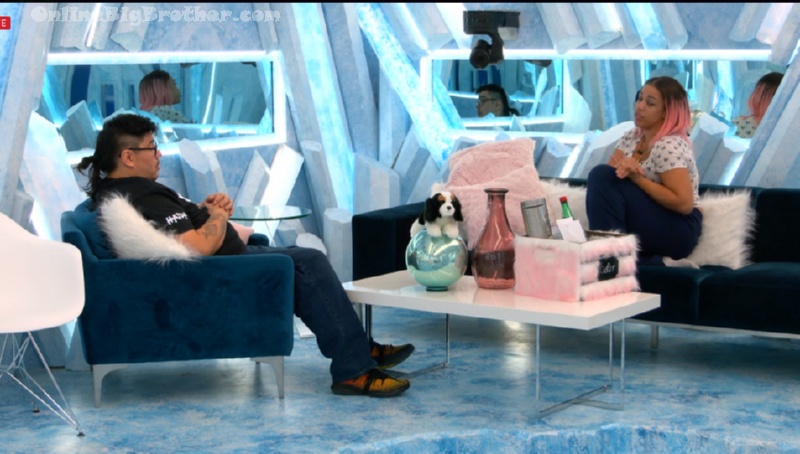 10:55 pm Kief and Vic
Kief – I appreciate the honesty last week.
Kief warns her people are after her.
Kief – I convince them I was going home.. I followed your plan. You are not going to go home on my HOH. For us to work together you can't look too comfortable.
Kief says he promised LT to put certain people on Slop and she told him Ro, Kyle and Vic.
Kief – I feel bad I just wanted to give that to LT. But you are not going home on my HOH and there are people already pushing..
Vic – we are the two super fans in this house
Kief – everyone is going to be like you know Vic put you up. I f**ed up. I honestly don't know what to do. I am telling people what they want to hear at the moment.
Kief – if there is a backdoor situation you will not go on the block.
Vic – I will never put you up from this moment onwards.
Kief – you don't need to promise that
Vic – I feel like an outsider. I would love to work with you. It just means we have each other's back
Vic – everyone is throwing me under the bus
Vic brings up everyone has a pair in the house but her and Kief.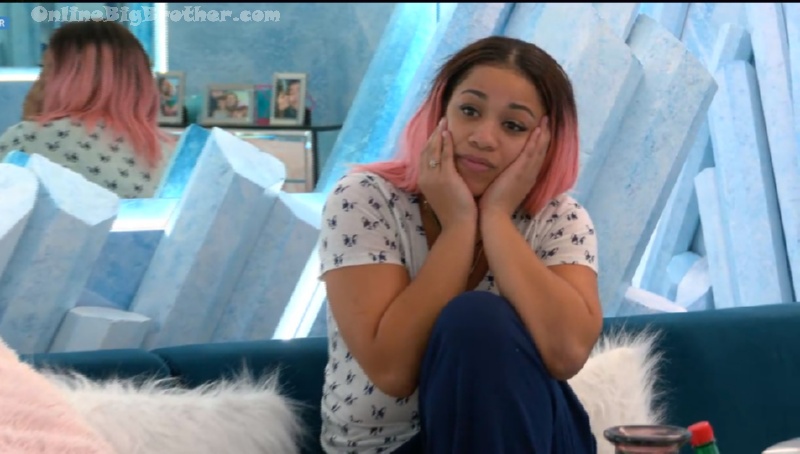 Vic – I got really manipulated during my HOH. I knew what my mom was but the intel.. THEY really made me turn on Beth like people were just lying saying Beth said all this sh1t and I really believed it.
Kief – I talk a little game with Beth.. nobody really was talking game to the guy they thought was going home. I got no Intel last week.
Kief – people are going to try to throw you under the bus and put you up.
Vic – please don't
Kief – I won't, if anything comes back to you it's not the truth I didn't say it.
Kief – the only other person I had this conversation with is Breydon. I really like Breydoin and I know he stresses hard.
Kief – lay low, people are going to come me hard.
Kief – everyone is a pair or a trio
Vic – I have nothing
Kief – with this I will have to pick a side.. I'm not certain which side to pick. (Sunsetters)
Kief – everyone is going to think I'm putting you up. I'm going to pitch it as a backdoor. I hope nobody wins the POV and if they do I follow through with a backdoor.
(For what it's worth Kief tells Vic she's not going up but will make the house think she's the Backdoor plan)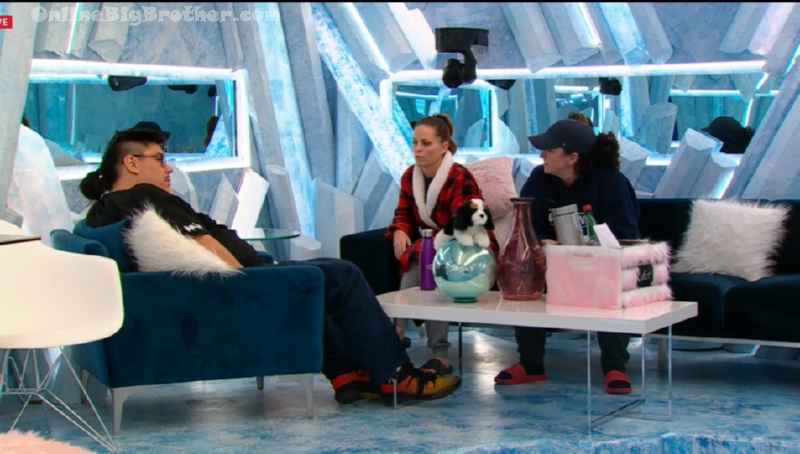 11:23 pm Tina, Tera Kief
Kief – everyone is freaking out
Tera – the lies and the bullshit are starting already
Tera – the house is split in two there are people on both sides I don't trust.. there are people lying on both side. whatever choice you make I'm good with any of them.
Tina – what's your gut telling you right now
Kief – Right now I am leaning towards Kyle and Ro, I would put them up as strong competitors for a backdoor that may or may not happen
Tina – who would you backdoor
Kief – hopefully nobody
Kief – I would tell them that is what it would be
Keif – Ro never apologized..
Tera – what do you think of Breydon and Austin
Kefi – scary
Tera – they are really good at flying under the radar
Kief – Austin put me up and if she were to go it would be through the backdoor.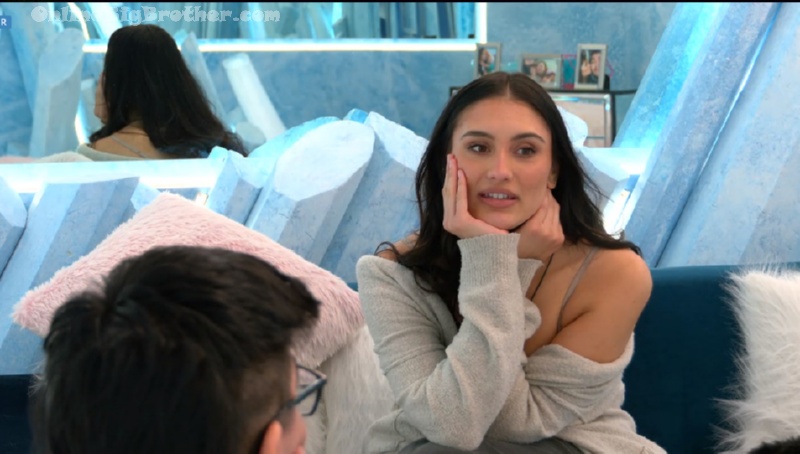 11:50 pm Austin and Kief
Kief saying he's sticking to their deal and she's not going up tomorrow.
Austin says she threw the HOH to Kief.
Austin – I was like how do I get zero