| | | | |
| --- | --- | --- | --- |
| POV: | Kaycee | Next POV: | Aug 25th |
| POV Used | ? | POV Ceremony | Aug 27th |
| HOH: | ANGELA | Next HOH: | Aug 30th |
| Noms: | Fes & Haleigh | Have Not | ? |
A real easy way to support the site if you are an amazon shopper is to make your purchases through our link. You pay the exact same thing but we get a small % commission. It doesn't cost you anything and helps us out.
Amazon Canada
Amazon USA
Power of Veto players: Haleigh, Fes, Angela, JC, Kaycee and Sam.
POV Host: Tyler
1pm – 10:35pm Big Brother blocks the feeds for the power of veto competition.
POV WINNER: Kaycee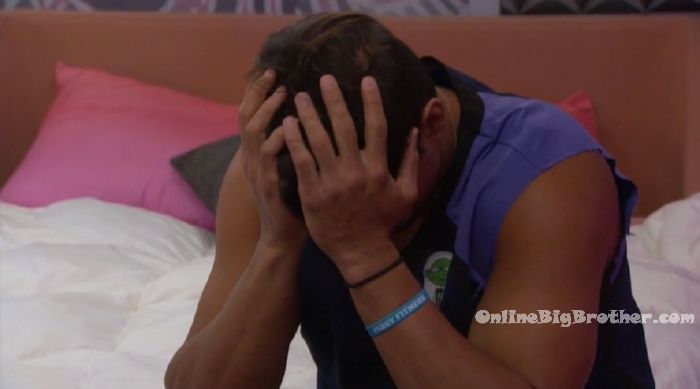 10:35pm Bedroom. Haleigh and Fes. Fes – I dropped so many man! How the f**k did she beat me?! I dropped so many! Haleigh – you did better than I did. Fes – I don't want to be on the block with you. I just want to go home today. Haleigh – no you don't. Fes – Yes I do. AHHHhh I'm so mad Haleigh. How the f**k did she beat me! This is so embarrassing. Haleigh – why? She's an athlete too. Fes – man by 1 point! I dropped so many Haliegh. This week is going to suck! What are we going to do? Haleigh – we just hang out. One of us are leaving. Fes – Sorry. Haleigh – for what? Fes – just everything. Haleigh – its not your fault. Fes – is this week going to be weird now? Haleigh – no, we're just going to hang out. I am going to go make dinner, I haven't eaten today. Haleigh heads to the kitchen.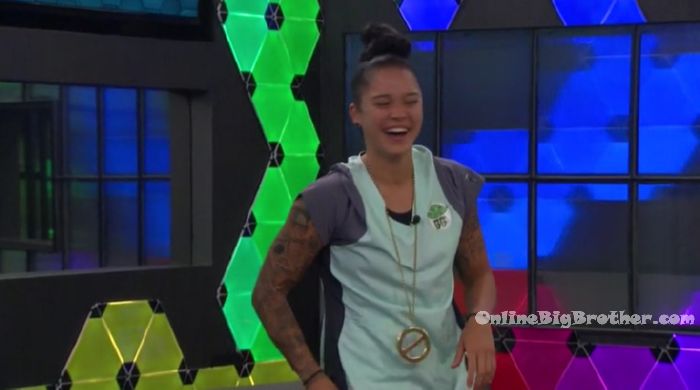 HOH room. Kaycee and Angela.
Angela and Kaycee high five. Angela – this week is flawless.. as long as there's a twist. You killed it! This one was made for you! Kaycee – I was laughing when I heard you had to catch it with your mouth. Angela – now I don't have to put up Sam which is good. I was like how am I going to do this without her freaking the f**k out. Kaycee – she can see this as now you are even, which is good. Angela – Fes is done! Fes is going home! And I only have one person with a target on me which is the best way to get out of this week. Angela – this is perfect. JC throwing comps though. Come on!!? Kaycee – one point though .. come on. I am so stocked that I f**king beat him. Angela – that was so amazing.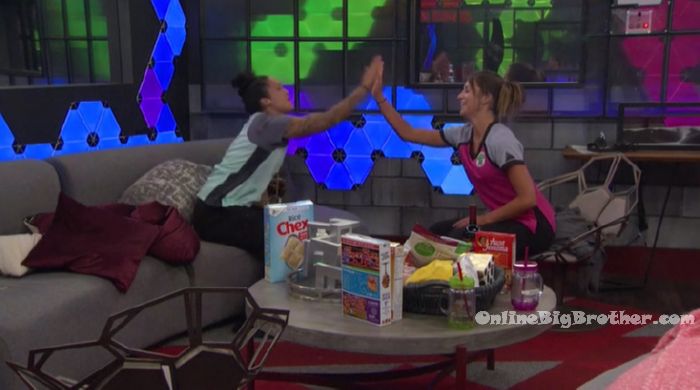 10:40pm – 11pm Kitchen. The house guests are making dinner. The talk about having to catch balls and squid in their mouth. JC – The balls hit me so hard in my balls.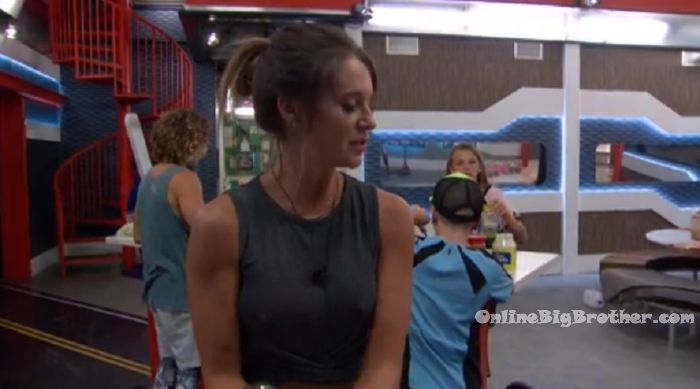 Bedroom. Brett, Kaycee and Haleigh are chatting about the veto. Brett – who went first? Kaycee – me. Haleigh – I went fifth. I literally read all the ingredients on all the vitamins. I didn't want to nap before and try to wake up.
Mr. Steal Your Girl@bigbspoilers #BB20 pic.twitter.com/iMdHxDS3z9

— Dawg (@DawgsBigBrother) August 26, 2018
11:36pm Bedroom. Tyler to Sam – you did good. You did good enough to not win. Sam – thanks.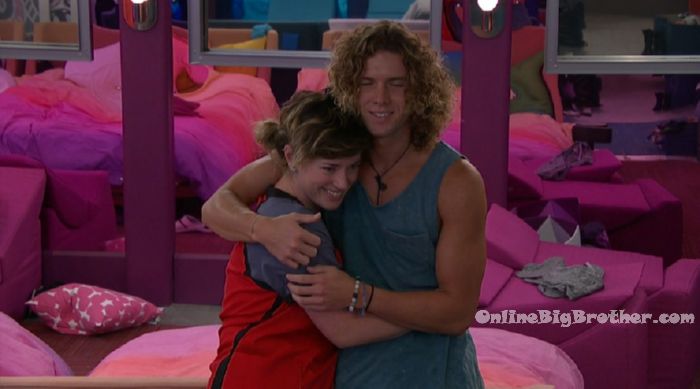 11:37pm Bathroom. JC to Haleigh – Are you guys in a showmance? Haleigh – no, why. JC – just wondering. Haleigh – why would you even ask that? JC – its okay to ask. But if you are just don't open your mouth about it. Don't tell any of these people, even if they ask.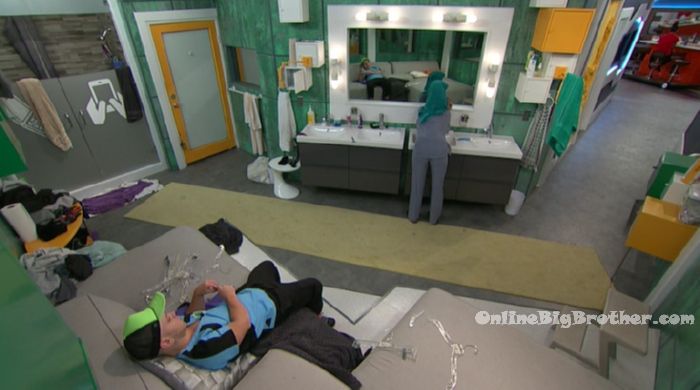 11:40pm – 12am HOH room. Kaycee, Brett and Angela. Brett – the best thing is you beat him at his own sport. So what are you going to do? Kaycee – I going to use it on Fes. The both laugh. Tyler joins them. Brett – JC got really mad when I called him a floater. Angele gets out the wine to celebrate. Haleigh comes up and Angela hides the wine. Haleigh – this week is going to be hard. Angela – I know, just know we have your back. Its strictly game. Haleigh – I am literally not going to talk to anyone Tyler – man Miss America called me a child.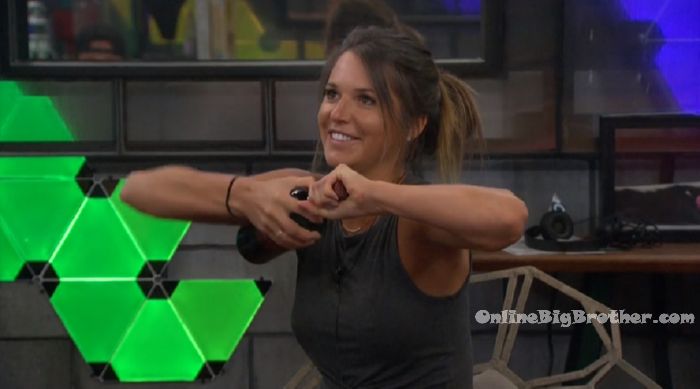 Without your support this website wouldn't be possible. Please consider making a donation. Any amount is greatly appreciated. All donations go directly to paying the considerable costs associated with running this site.
Rank the houseguests!
Easiest way to Rank the house guests use link below