Big Brother Canada Spoilers – Feeds were down for over 5 hours. When they return we find out that an "agent" has turned into an assassin and nominated Cory. There's three nominees this week.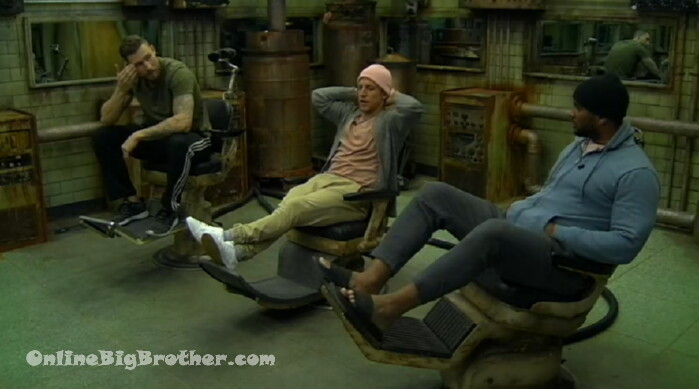 8:11pm Anthony, Dane and Adam
Dane saying that they got rid of Sam because she was the biggest threat to the group. Cory is the next biggest threat in the group.
Anthony points out that Sam was a threat to everyone Cory isn't. (Zomg)
Anthony goes on about Damien being a strong player and better than Cory in competitions. They argue..
Anthony tells them the only person Cory would put up out of PB is Adam. If Damien wins HOH he's putting up Anthony and Mark.
Anthony says they have to be worried about Este. Says she's been controlling Damien's mind this entire game.
Dane says Este's not a threat
Anthony – mentally she is .. she'll sit down and tickle every guys wrist in this game until she makes sense (LOL)
Anthony – if Damien wins
Dane – Damien won't win.. you, me and Pike can beat the f* out of Kyra, Este, Damien.. 100% win.. you are not 100% win against Cory./
Anthony – we're fine
Dane asks him if Damien leaves who is the biggest threat.
Anthony – Cory
Dane – than Este than Kyra.. that's fine
Anthony – to be honest ti's a toss up between Este and Kyra. Just because Kyra can't walk on a balance beam doesn't mean she can't do anything else. Kyra made it further than Damien in that puzzle thing
Anthony – are you guys doubting us (PB)
Dane/Adam – no no ..
DAne says they were just chatting they are afraid keeping Cory will bite them in the a$$
Anthony – no it won't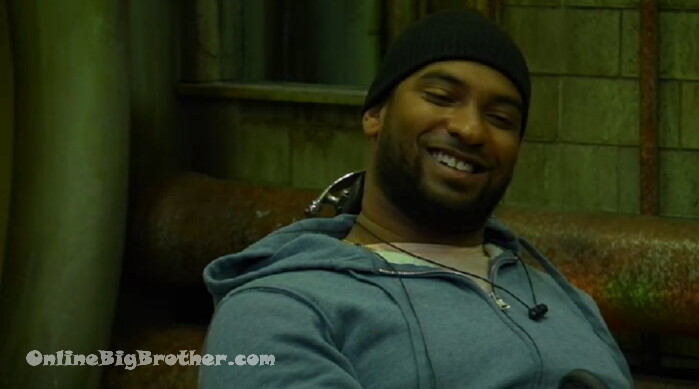 Anthony mentions how someone is pissing on the toilet seat. "Why are you pissing on the toilet seat you're a grown man"
Dane and Adam both complaining about it as well
Anthony – you're on camera bro .. like f* man
Anthony – Everybody has been pissing and shitting in that toilet for 40 f*ing days you should know how the f*ing toilet works bro
Anthony – I know how the toilet's work in every gas station near my house .. I work on the road I have to
Dane mentions his Birthday is tomorrow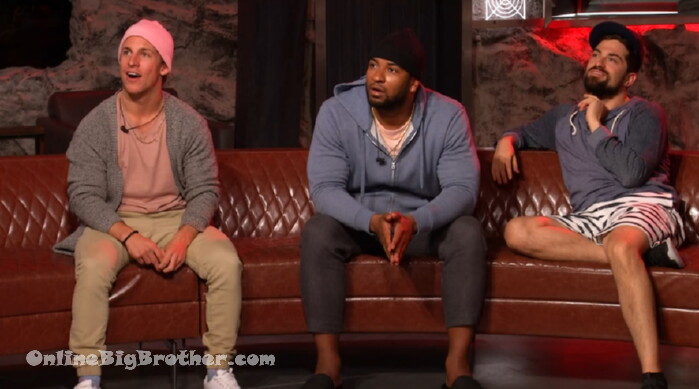 8:53pm Houseguests in the living room
Production – As you have noticed throughout the season the archive room has pilled up with an endless flood of documents and boxes.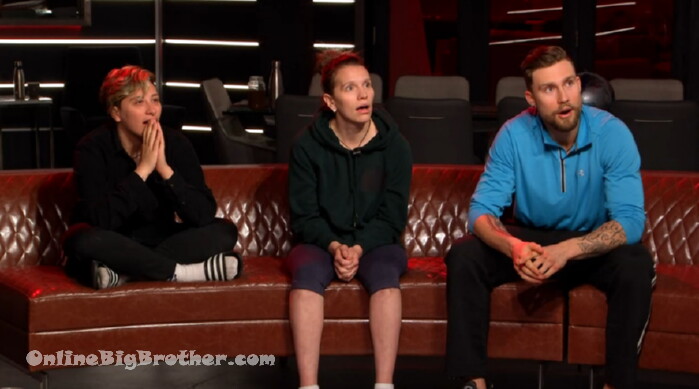 Adam – I f*ing knew it ..
Production – what you don't know is that one of the boxes contained a special power..
Production – this power allows one agent to change the trajectory of the game. This power has been found.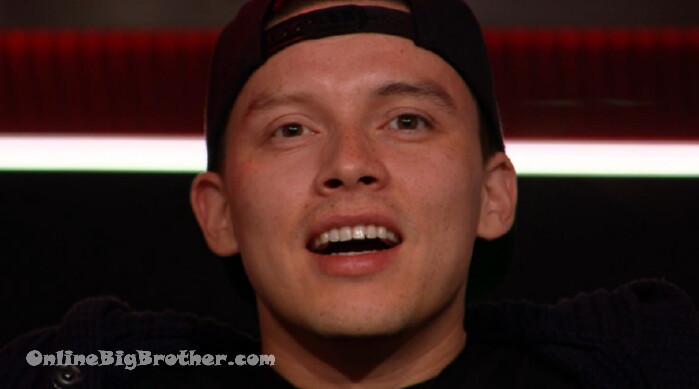 Damien – WHAT!
Production – the agent that has found it has now assumed the roll of secret assassin.
Adam towards Dane – Did you guys find that tape recorder
Production – The assassin earned the right to secretly nominate a third houseguest for eviction.. the houseguest they have chosen to nominate.. is .. Cory ..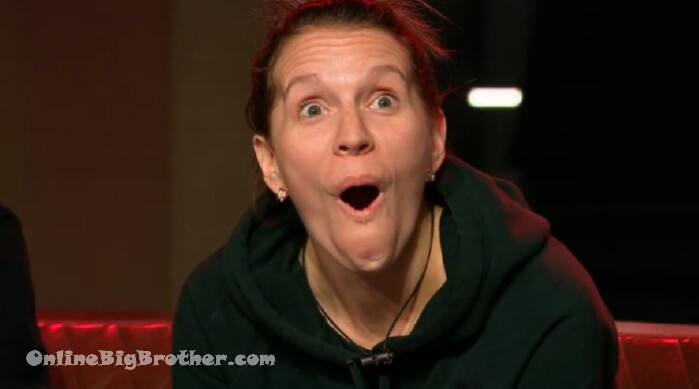 Cory – sighs..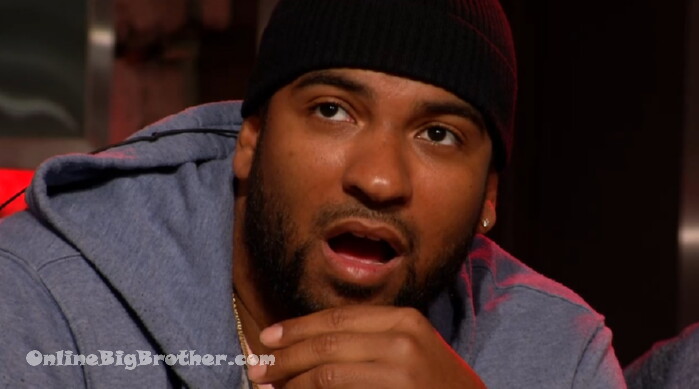 the secret assassins work is now complete the three nominees will face eviction and the vote will end one of their games..
Dane mentions finding the tape recorder but there was nothing on it.
Este – I've seen the recorder more than 1 time in that room.
(FYI Adam found the power)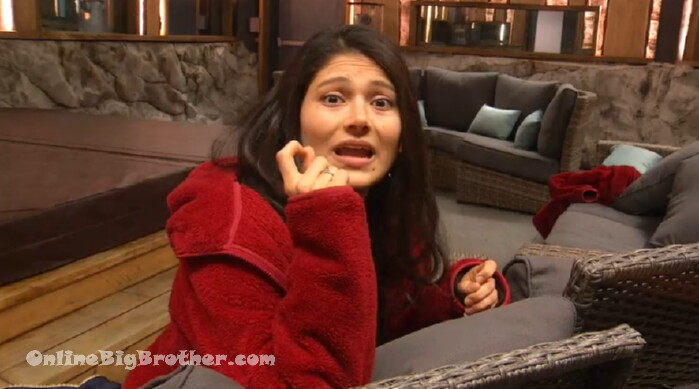 9:02pm outside smoking Kyra, Dane, Adam and Este
Adam – so basically 4 people are voting..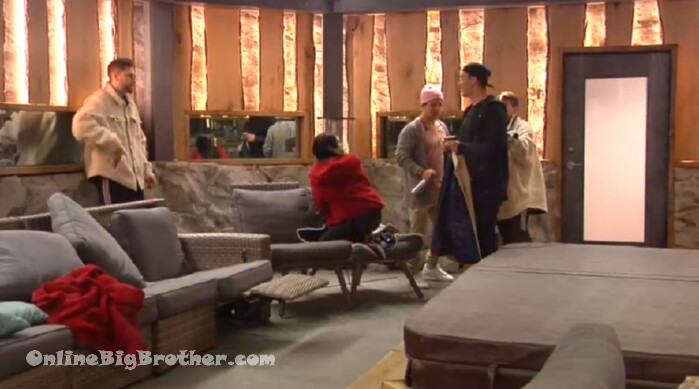 Damien comes in ..
Kyra – you're staying in this house buddy ..
Damien – oh my god..
Este – three of you are controlling what happens this week ..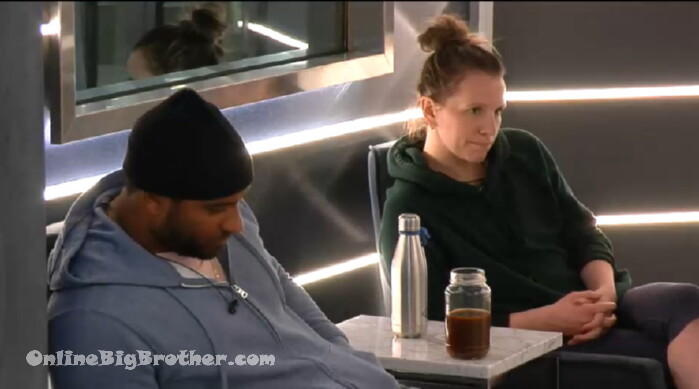 9:02pm Anthony and Cory
Cory thinks it was Adam says he's in the archive room every morning
Cory – if this goes like a normal vote.. I still have the numbers
Anthony – YUUUUP
Cory – as long as I have you and Dane mark is the Tiebreaker.. right
Anthony – mmmhmmm.. still that makes me mad
Cory doesn't think it was Este because she doesn't really spend a lot of time in the archive room like Adam.
Anthony says all he knew was Dane coming up to him asking about the "recorder" and saying the "recorder is gone… pikes is up to something"
Cory – you and I are in there the same amount.. i've never seen it"
Anthony says he was starring at Adam the entire time he's pretty sure it was Adam.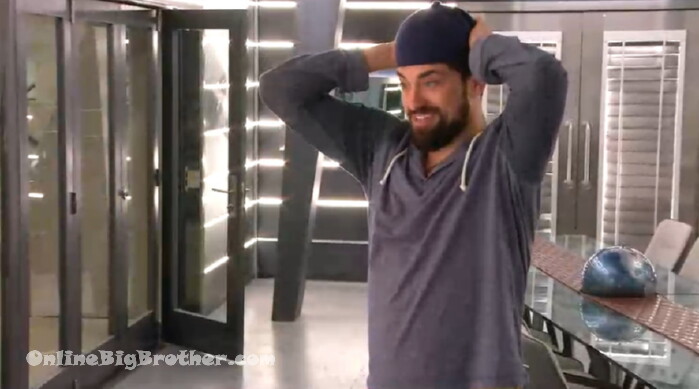 "Big Move" Mark joins them
Mark – this is F*ed.. does this mean two people are going home or one …
Cory – Kyra remembers them saying 1 person
Mark – that means there's a tie vote this week.. sh1t
Mark leaves
Cory – ceya Buddy we'll chat later..
Anthony – Adam is the only one going through boxes.. trying to read things on boxes.. moving them around so other people can't see, breaking boxes so people can't count them and putting them under the cabinets he's the only douchebag that would do something like that. (LOL coming from the douche of the house)
Cory – It's ok .. (Iron throne)